Comedy films where retirees enjoy their last chapter in life are immersed in nostalgia and fun, guaranteeing an entertaining theatrical experience. This makes the elderly-demography-centric comedies a popular feel-good choice for audiences. Several of these films involve an ensemble cast with popular veteran actors enjoying a comedic camaraderie with their contemporaries.
Enjoying performances of legendary dramatic actors like Robert De Niro, Morgan Freeman, and Jack Nicholson, in light-hearted roles in their old age can be a genre of its own. This alone is a pull factor for audiences who love seeing their cinematic heroes accept their old age with grace and humour. Here are 10 hilarious comedies where characters enjoy the sunset of their life with no inhibitions.
10
Meet the Fockers
Meet the Fockers is the sequel to Meet the Parents, which sees veteran actors like Robert De Niro, Dustin Hoffman, Barbara Streisand, and Blythe Danner in comic roles. Both films revolve around the newly engaged couple, Greg and Pam, meeting each other's' parents after their engagement. In Meet the Parents, Greg Focker, played by Ben Stiller, struggles hard to win Jack's heart. Jack Byrne, played by De Niro, is a retired CIA officer and is skeptical of Greg's demeanor, ultimately he accepts him as his future son-in-law. In the sequel, it is Greg's turn to introduce the Byrnes to the Fockers. Both families are polar opposites, and the film builds on their chemistry, resulting in a laughter riot. The Fockers are expressive, people-pleasing, affectionate and embarrassing in contrast to the conscious, authoritative and disciplinarian Byrnes.
Meet the Fockers is more enjoyable than its prequel for this dichotomy and can be really fun to rewatch.
Related: The 10 Funniest 2000s Sitcom Episodes
9
Going in Style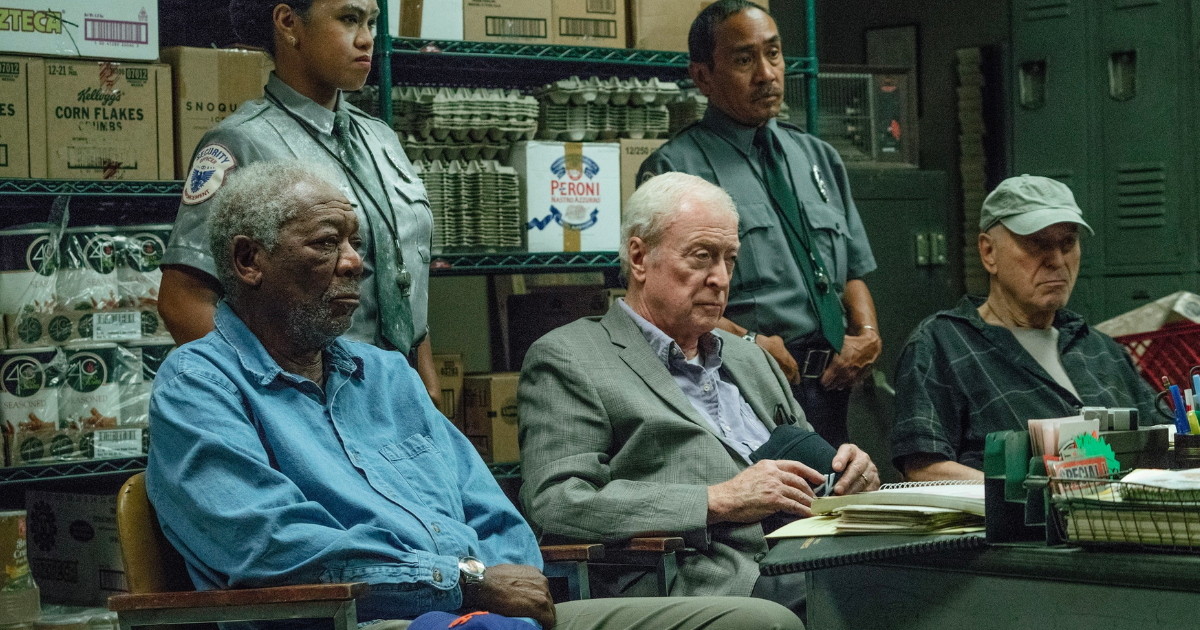 Going in Style is a remake of the 1979 film of the same name and stars Morgan Freeman, Michael Caine and Alan Arkin as retirees who plan to rob a bank after they do not receive their pension. Willie, Joe and Albert are lifelong friends who struggle to pay their bills and connecting with their loved ones. Things get worse when their pension funds become a corporate casualty, forcing the trio to take matters onto their own hands. They team up to rob the bank that absconded with their money and claim what they deserve.
The film's plot resembles a comedy heist film when in essence it is a satirical adventure of three retires going on a last daring ride in their life. Michael Caine's performance as Joe stood out in the film, as the actor shows off his chops in slapstick comedy.
8
Monster-in-Law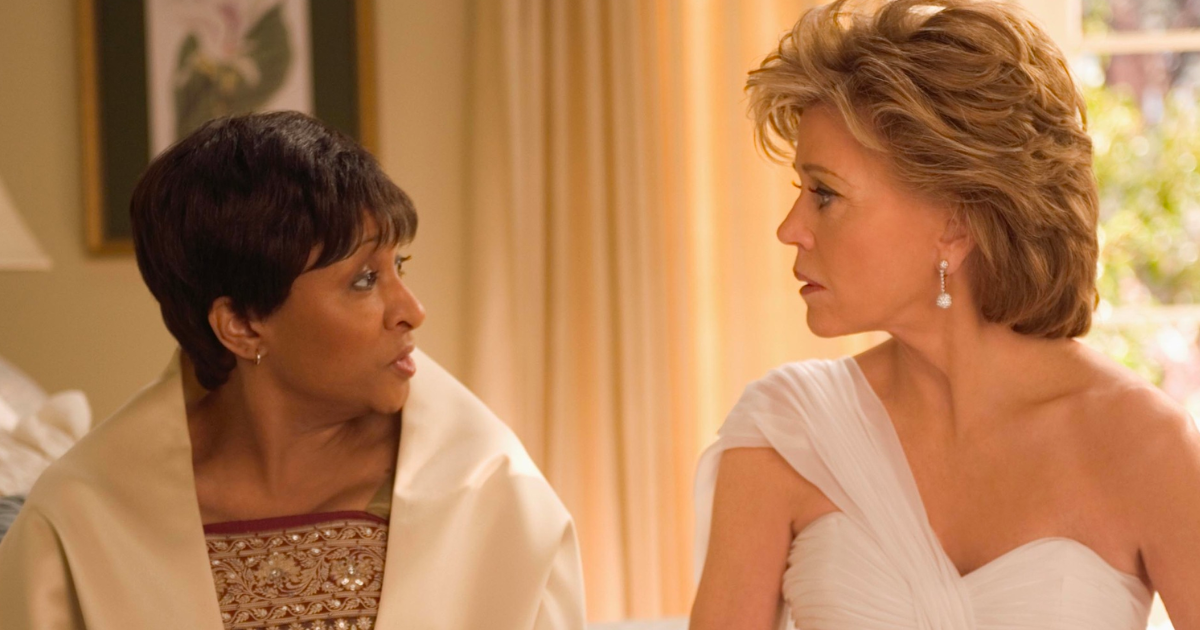 Monster-in-Law was Jane Fonda's comeback film after 15 years, her previous film having been Stanley & Iris. The actress shines as the mother-in-law from hell in the romantic comedy. Directed by Robert Luketic, the film follows Charlotte, played by Jennifer Lopez, who falls in love with Kevin. After their engagement, her life turns upside down when her partner's mother, Viola, played by Fonda, becomes a nightmare. Viola is overprotective of her son, making it impossible for Charlotte to integrate into her new family. She suffers a professional downfall, making her more insecure and hell-bent on breaking the wedding. Wanda Sykes plays Ruby, Viola's assistant, who gives her a reality check and helps accept Kevin's happiness in marrying Charlotte.
The banter between Viola and Ruby is over-the top but honest, which brings in most of the laughter in the film, giving friendship goals for long lasting female relationships.
7
The Best Exotic Marigold Hotel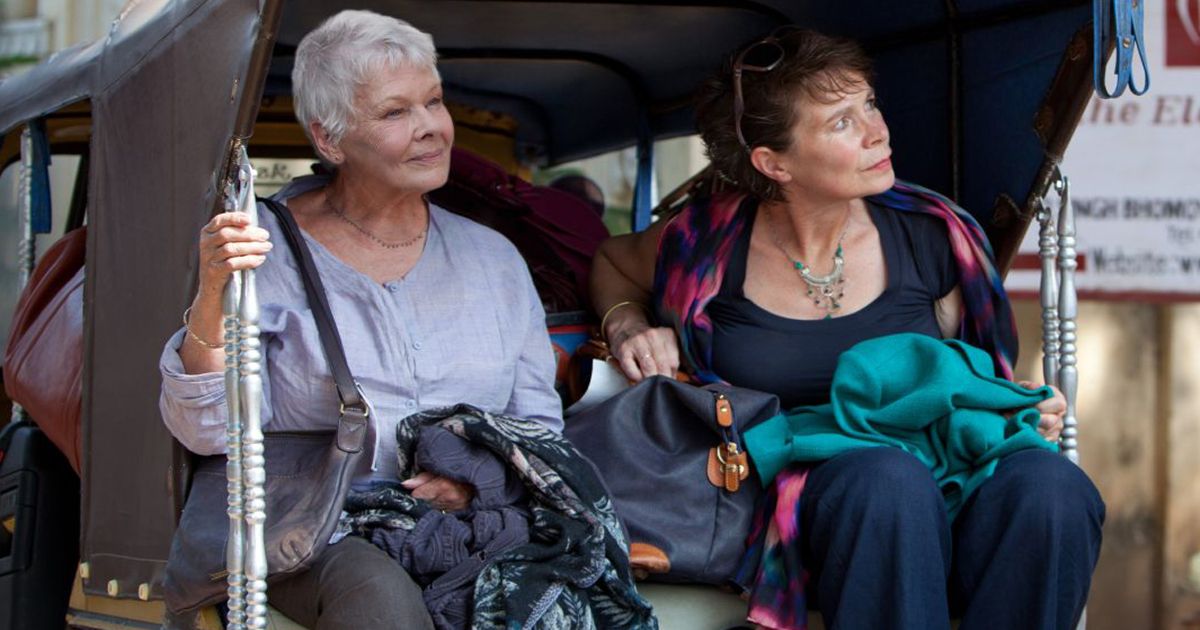 The Best Exotic Marigold Hotel is based on the novel These Foolish Things, written by Deborah Moggach. The film features an ensemble cast of prominent British actors who play a group of pensioners living in a retirement hotel in India. It explores themes of aging romance, culture shock, and later life crisis as the residents look back at their life and choices in retrospect. The film stars Judy Dench, Maggie Smith, Penelope Wilton, Tom Wilkinson and Bill Nighy as retirees who fall for an inaccurate advertisement for the newly renovated Marigold Hotel in India and grab the offer to spend their retirement in an affordable Indian lifestyle. Their stay does not turn out as expected, but they find new friendships and form heartfelt memories in the hotel.
The film was commended for its emotional depth in depicting the Indian spirit, and is filled with hilarious moments where the sheltered Britishers are aghast by the chaos in India.
6
Something's Gotta Give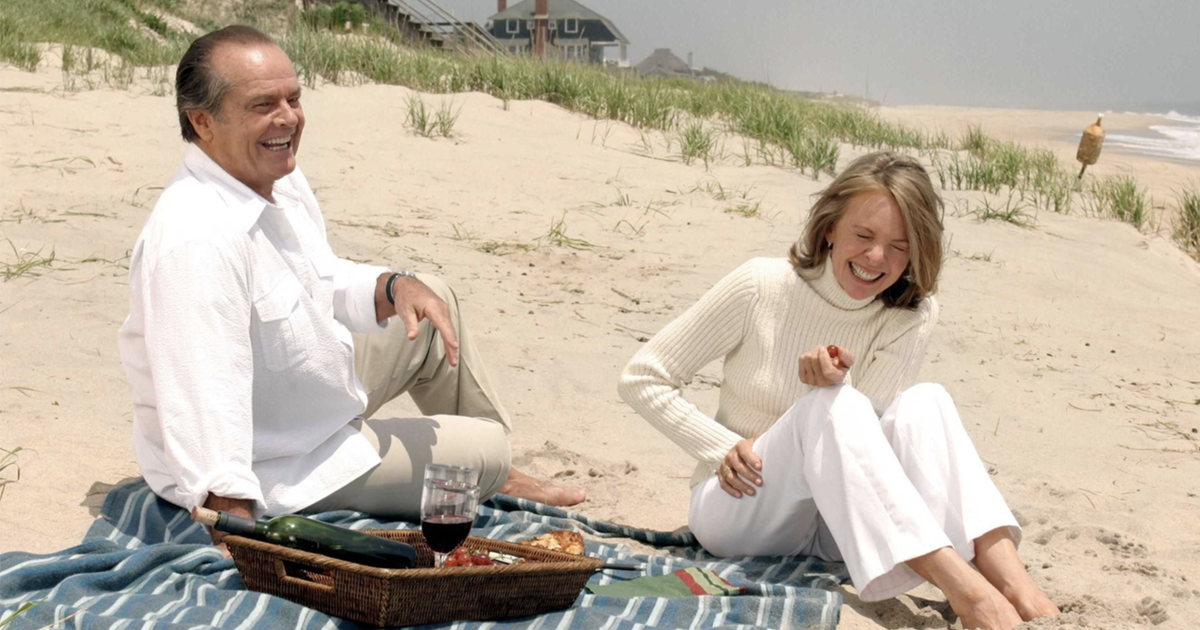 Something's Gotta Give was released in the golden age of romantic comedies of the early 2000s. Jack Nicholson plays Harry Sanborn, who mostly dates younger women. He plans to spend some time at his girlfriend's beach house, only to find out that her mother, played by Diane Keaton, will be sharing the house for the weekend. Keaton is irresistible as Erica Barrry, who opposes her daughter's relationship and openly confronts Harry's misogyny. The repelling chemistry between the two changes after Harry has a heart attack, and he finds more common ground with Erica.
The film has several laugh-out-loud moments, including when Harry is mistaken for his girlfriend's father or grandfather. Several jokes in the film may not age well today, but Nicholson's performance keeps the character engaging and funny. Keaton and Nicholson received critical acclaim for their acting, receiving a Golden Globe nomination each for their performances.
5
The Intern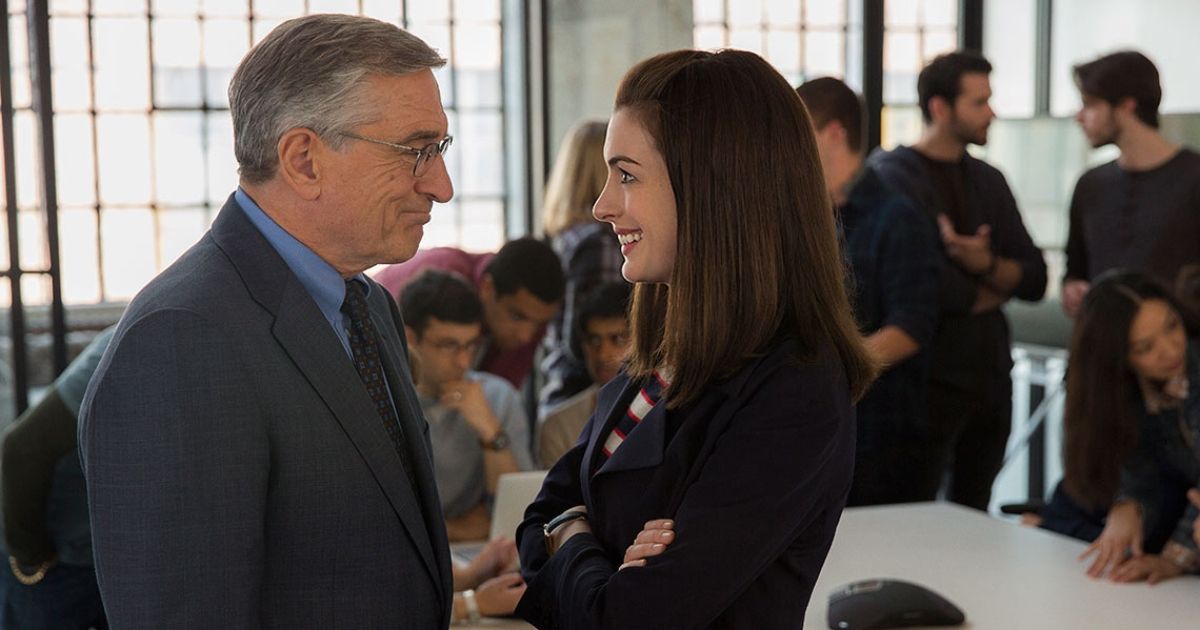 The Intern gives a nuanced and heartfelt take on aging and generation gap through an elderly man refusing to sulk in retirement. Robert De Niro plays Ben Whitaker, a 70-year-old who becomes a senior intern at an online fashion site run by CEO Jules Ostin, played by Anne Hathaway. The film is directed, written, and produced by Nancy Myers, and gives a feminist perspective of a woman CEO struggling in a corporate environment. Ben gets a warm welcome in the office and strikes a chord with his young colleagues. He builds an unusual friendship with his boss, often switching from an employee to a mentor in guiding Jules in her personal life.
De Niro brings wit, innocence and charm to Whitaker, making him a loveable character. In several scenes, the character tries to engage with advanced technology and other new-age habits without complaining, which makes it funny and equally endearing.
4
Book Club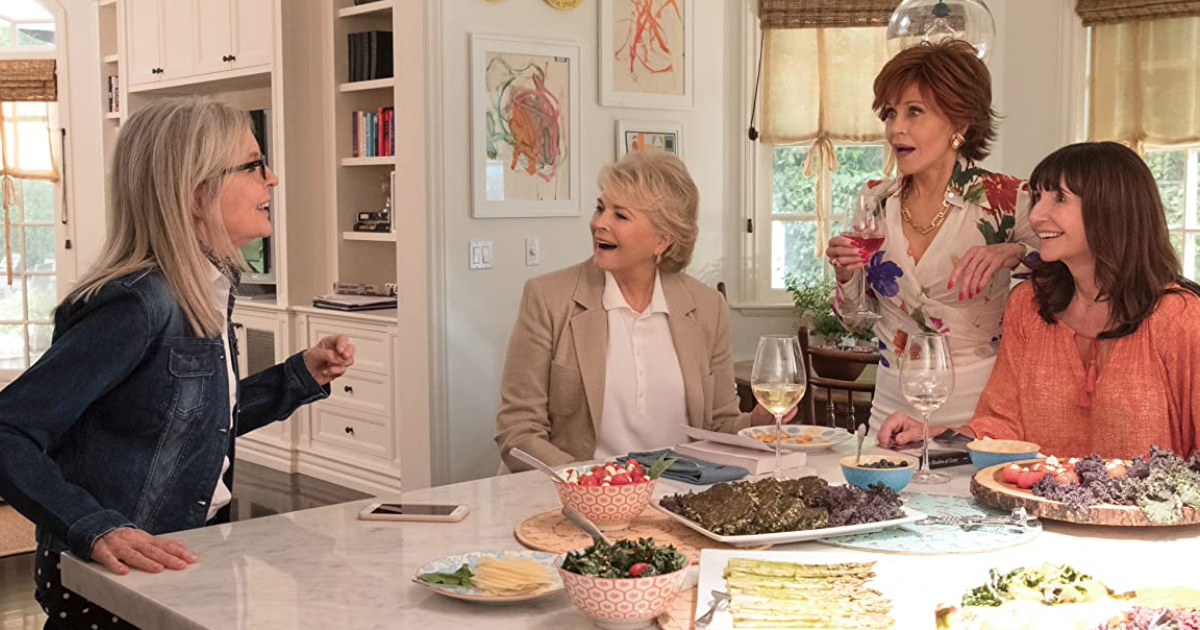 Book Club has an exciting premise that builds on the cultural impact of the book Fifty Shades of Grey. The film is centered around an exclusive book club of four women, who have bonded over their love for literature over 40 years. This time, the club reads the erotic novel, Fifty Shades of Grey, making them re-evaluate their romantic and sexual lives. The friends take a chance in new romances and revisiting old lovers, as the book inspires them to embrace their romantic inhibitions in their next phase of life. The film was the directorial debut of Bill Holderman and stars Diane Keaton, Jane Fonda, Candice Bergen and Mary Steenburgen as the four friends discovering a new world through the erotic novel. The film was a commercial success grossing $104.4 million, against a budget of $14.1 million.
3
A Walk in the Woods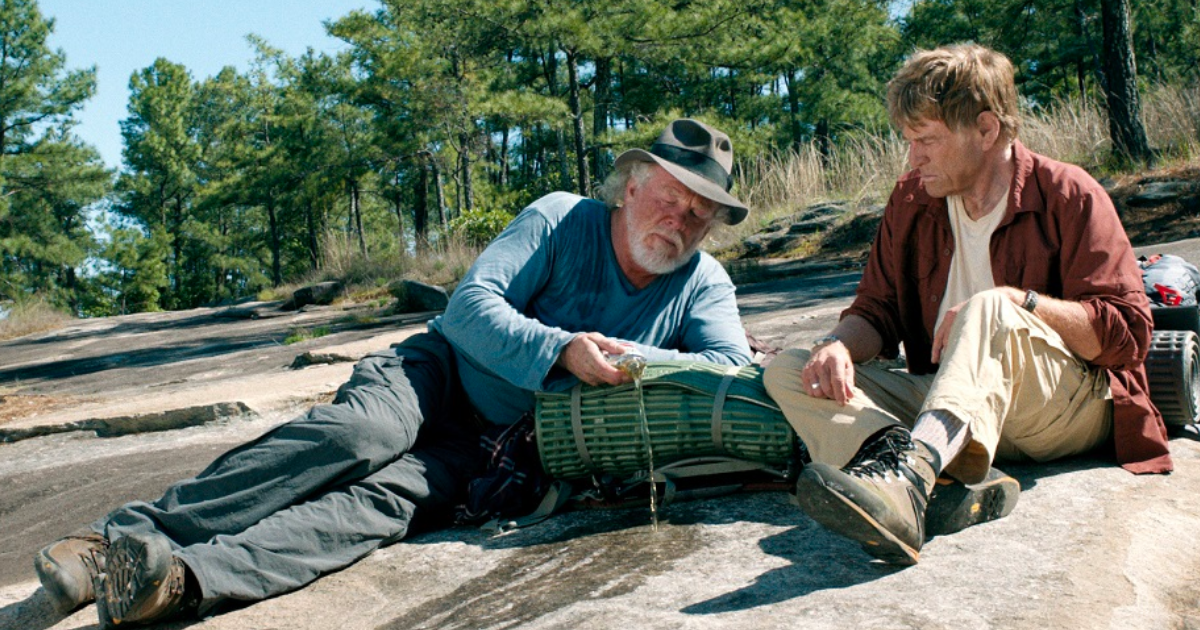 A Walk in the Woods is a biographical comedy-drama based on the book of the same name, written by travel writer and humorist, Bill Bryon. Robert Redford plays Brydon, who goes a hike along the Appalachian Trail, with his friend Stephen Katz. The film retains the book's humor in the banter between the two friends, as the two characters riff off each other. The film blends the genre of a buddy film and a travel film, as the characters experience their coming-of-age moment while hiking the trail. The climb is metaphorical of hope during old-age, inspiring the audience to take a chance on self-discovery through travel and old friendships.
2
Last Vegas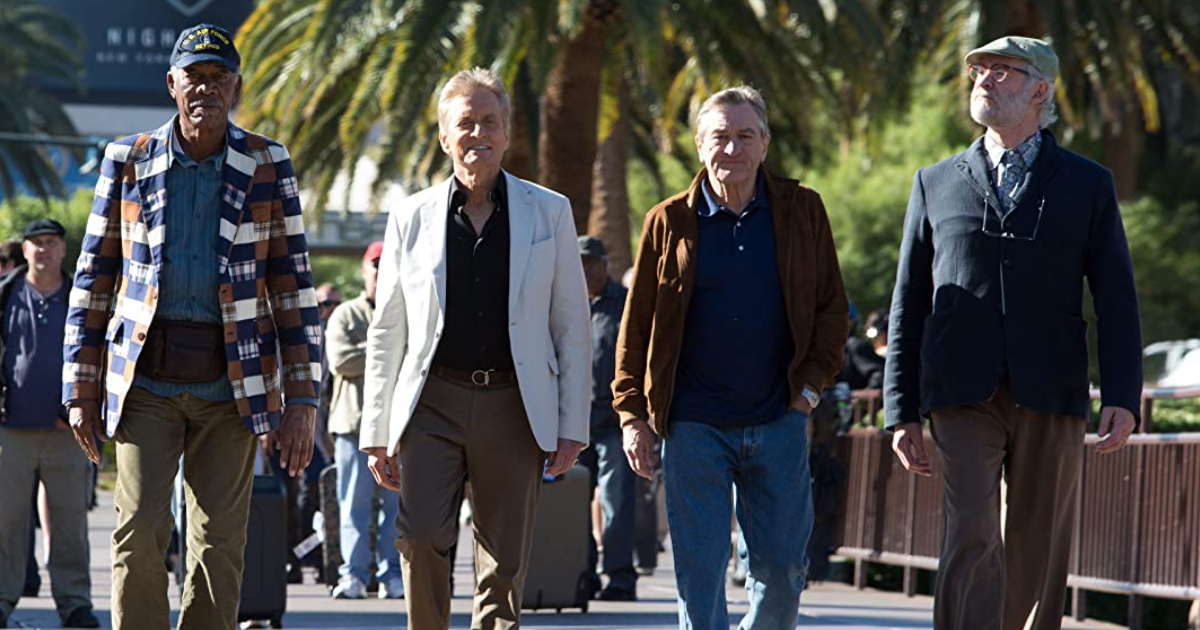 Last Vegas is another retirees-gone-wild-themed comedy starring Michael Douglas, Robert De Niro, Morgan Freeman and Kevin Kline. Billy, Paddy, Archie and Sam are longtime friends and retirees who travel to Las Vegas to celebrate Billy's bachelor party ending his long years of singlehood. The four friends take a trip down the memory lane to relive the good old days, only to realize that Las Vegas has other plans for them. The trip challenges their friendship like never before.
The film was produced on a budget of $28 million and earned a whopping $134.4 million at the box office. The film's star-studded cast definitely added a nostalgic layer to the comedy antics.
Related: 10 Comedies That Get Funnier as the Movie Progresses
1
The Bucket List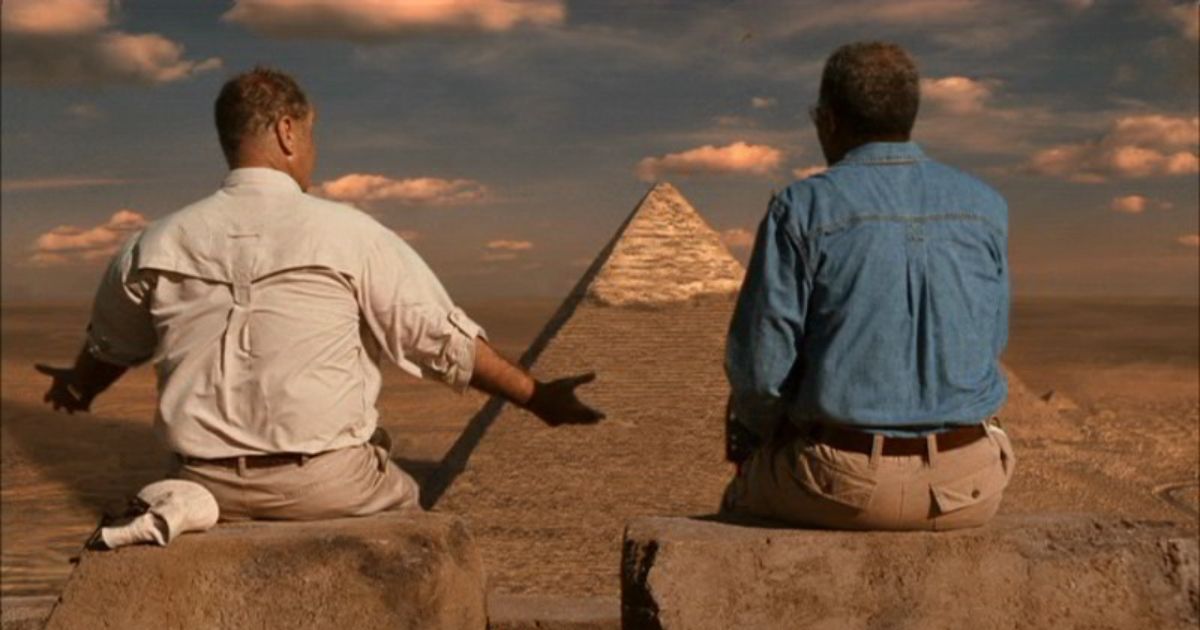 The aptly-titled The Bucket List is directed by Rob Reiner and follows two men fulfilling their deepest wishes in their last phase of life. The film stars Jack Nicholson, who plays a wealthy man named Cole. The character shares a hospital room with Carter, a car mechanic played by Morgan Freeman. The two men come from different walks of life but find themselves at a similar turning point when they have limited time and incomplete desires in life. They bond over their circumstances and make a bucket list of their unfulfilled wishes. Despite doctor's advice, Cole and Carter leave their beds and seek to explore their wish list filled with adventure and difficult choices.
The film was a commercial success and ranked amongst the top 10 films of 2007, grossing $175.4 million worldwide.