Bane. Four single letters to name the ultimate Batman foe conceived by DC Comics. Bane was created by Chuck Dixon, Doug Moench, and Graham Nolan in 1993, and he was the means to do what no other Batman rogue had accomplished until that moment: to break the Bat. Since then, Bane has been incorporated into the pop culture zeitgeist, but no one seems to get him right.
It's way past time Warner fixed that. They've had the character for 30 years, and we have seen him portrayed in multiple animated shows, live-action series, and films. None of them do any justice to this hardened criminal who already has a long list of accomplishments under his belt. Since the DC Universe is getting a reboot in 2025, it's time to throw our grievances out there, hoping someone takes notice and does some justice to this terrifying unique character.
Related: Christopher Nolan Believes Batman Fans Have Never Fully Appreciated Tom Hardy's Bane
What Bane is in The Comics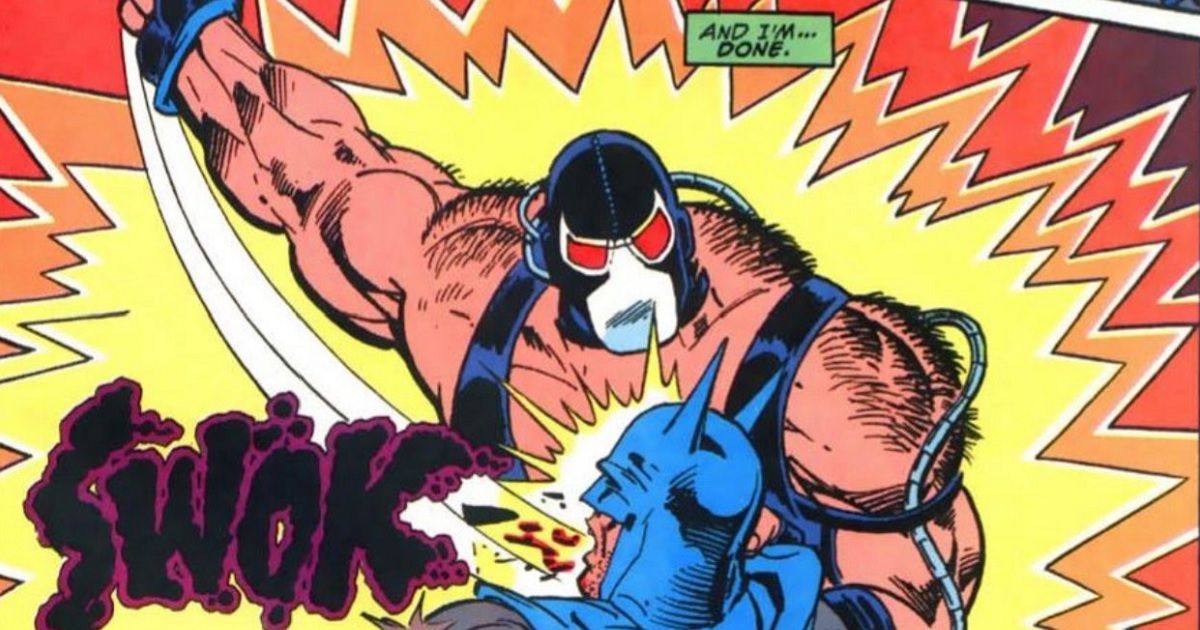 Let's get started with the basics. For starters, Bane is Latino. He was born on the fictional island of Santa Prisca, a small nation ruled by the Military. Since birth, he was condemned to serve a life sentence on his father's behalf after committing suicide in the Peña Duro prison. Bane never experienced warmth and love, and the only material possession he ever held was a small teddy bear given to him by her mother before dying.
After learning how tough life in prison can be, Bane deals with his first abuser by hiding a makeshift knife in the bear and using it to kill a potential abuser. A few prisoners named Trogg, Zombie, and Bird watch over him while in isolation, giving him books to read. Bane educates himself to become the pinnacle of human achievement. His unrelenting resolve turns him into the ruler of Peña Duro.
The local authority, wanting to get rid of him, offers Bane as a guinea pig to experiment with a new version of the Venom serum. This enhancer increases his strength and intelligence. He survives the test and returns to the prison to kill the warden, free his friends, and go to Gotham, the place he deems most corrupt on earth, to take it over by killing his perceived ruler: The Batman.
Related: Series Producers Explain How They Came Up With Harley Quinn's Version of Bane
What We Have Gotten So Far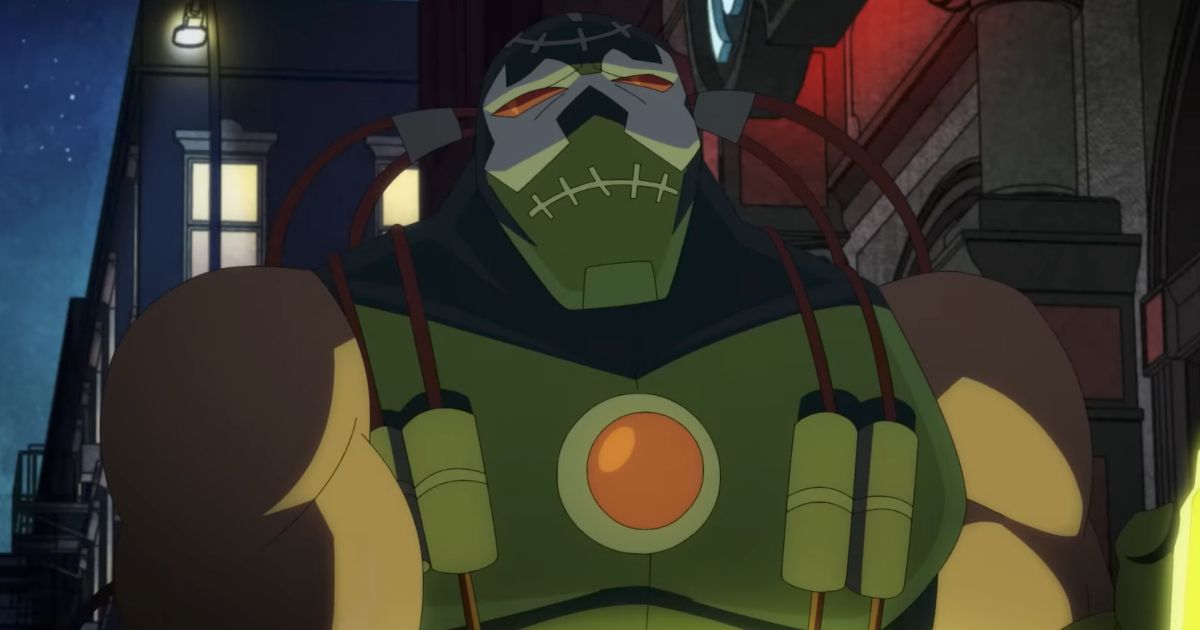 Someone with such a rich backstory is prime real estate in the realm of comic book films. You have one character that has everything that Hollywood embraces right now, a diverse antagonist with a tragic backstory who actually has the upper hand against one of the most popular characters ever conceived in comic books. It's no secret that Batman is a license to print money for DC Comics and Warner Studios, so why haven't we gotten a proper Bane anywhere?
So far, the closest depictions to the fundamental nature of Bane we have gotten are seen in animation, with Bane taking shots at the Bat in the DC Animated Universe. He would resurface in The Batman, Young Justice, and Poison Ivy, but never takes center stage as a prominent villain. Most times, he's merely a muscle for hire or a background character. While his Latino Heritage is addressed in the DC Animated Universe, his more comedic appearances take a cue from the Nolan films.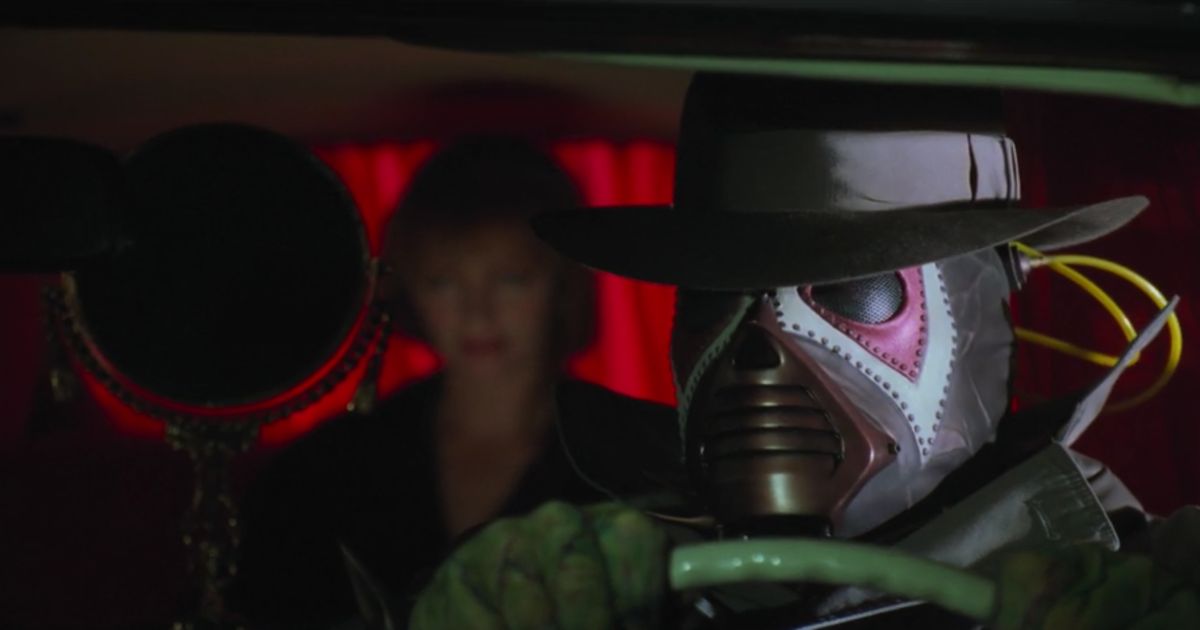 When it comes to live action, everything gets derailed. Bane made his first film appearance in Batman & Robin, portrayed by wrestler Robert Swenson. This version of Bane was a monosyllabic buffoon who barely had any lines or screen time; he was just there to be the muscle of Poison Ivy. Bane would get another shot in 2012, The Dark Knight Rises. This time around, he was played by Tom Hardy, who bulked up a ton for the part.
TDKR was a film mixing elements from two major Batman storylines: Knightfall and No Man's Land. Batman is forced out of retirement after The League of Shadows returns to erase Gotham from the map. Bane was fierce, intelligent, and unforgiving. Imagine our shock when we realized he was merely the muscle of the real mastermind Talia al Ghul. Regarding TV, the less we speak about Shane West's Eduardo Dorrance, the better.
Related: Bane Rumored to Have a Big Presence in Future DC Movies, Is He in The Batman 2
What Bane Should Be in The Future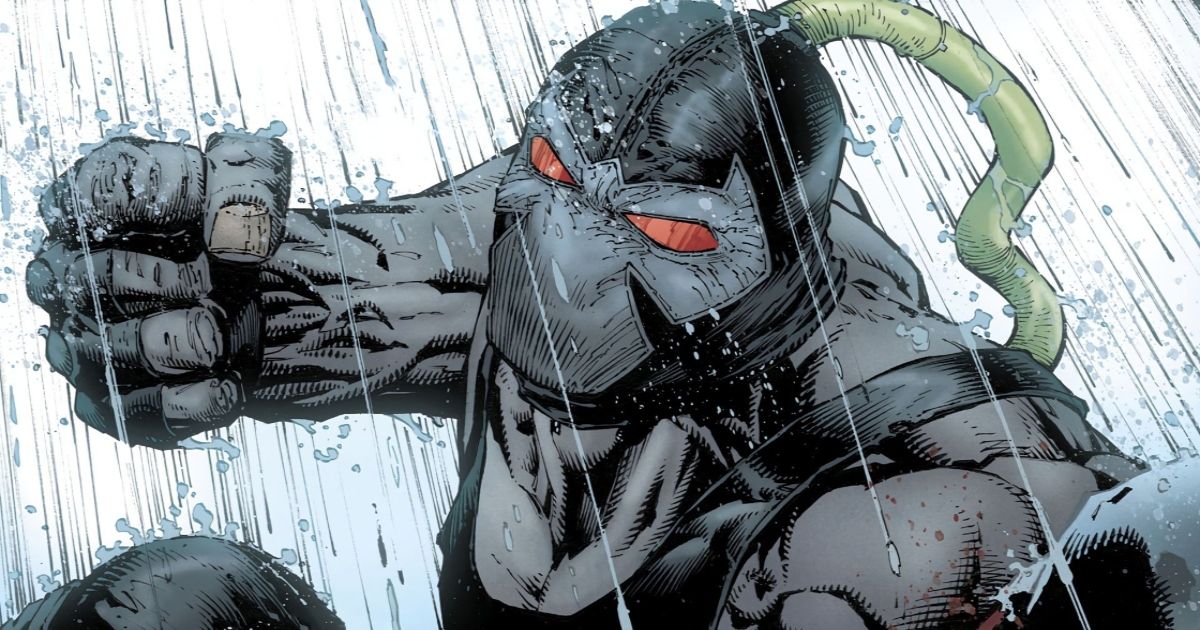 The issue with the last portrayal of a live-action Bane was the same issue faced by the Batman & Robin movie: they both used Bane as a mantle, something somebody becomes after enduring taxing pain and overcoming trauma. Bane is so much more than that. Bane doesn't have a name; he's Bane because that's all he's known how to be his whole life. Bane is never second fiddle to anyone. He's not a manservant or the hired muscle some pipsqueak can boss around.
The worst part is that we have seen some semblances of these traits in every version of Bane so far, but none can sell it for long. Tom Hardy sounds like the devil when he utters, "And that gives you power over me?" to John Daggett as he swiftly places his hand over his shoulder, but it all loses meaning when you realize what his role is in the grand scale of things in TDKR.
Bane is, above everything else, a master planner and manipulator. He will force anyone and everyone to do his bidding because he knows how to be three steps ahead of everyone else. In the original Knightfall story, Bane realizes Bruce Wayne is Batman alone. He's the only man able to manipulate the Joker into doing precisely what he wants to consume Batman and drive him near insanity.
And he's done this more than once, as his latest scheme saw him kill Alfred, Bruce Wayne's butler, by snapping his neck. So what can we expect from the new DCU? James Gunn seems invested enough to understand the source material he's working with. So we can only hope that if he ever gives Bane a shot again, the new portrayal gives him justice. As fans, that's all we could strive for.