NEW DELHI: In a surprising turn of events, Bengal's captain Manoj Tiwary has made an about-face on his recent retirement announcement from all formats of cricket.
On Tuesday, he expressed his intention to reverse his decision, driven by the desire to make another attempt at clinching the elusive Ranji Trophy title.
The two-time champions Bengal found themselves in the Ranji final twice within the last three seasons. Despite their achievements, they have yet to replicate the success they achieved in 1989-90.
Under Tiwary's leadership, Bengal was strongly favored to secure the title on home turf last season. However, in an echoing outcome of the 2019-20 season's final, Saurashtra triumphed over them by nine wickets, thwarting their aspirations once again.
"It was a proud moment for me to captain Bengal to the final last season. I want to give it one more try before leaving," Tiwary told a media conference at the Eden Gardens.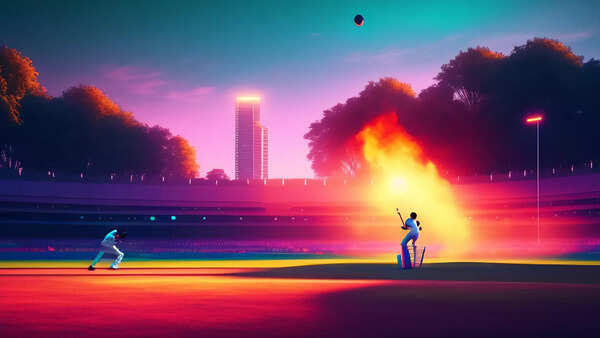 The media conference was called by Cricket Association of Bengal president Snehasish Ganguly.
"Next year, there will not be any more U-turn. I want to give one more year to Bengal cricket," the 37-year-old said.
Tiwary said his sudden decision to say "goodbye to cricket" by posting a farewell post on Instagram had taken everyone by surprise, including his wife.
"She had gone to gym and after coming back she also scolded me. Dada (Snehasish Ganguly) also convinced me to return."
"I'm coming out of retirement for one last year. Bengal cricket has given me everything. I want to give it last try, be it as a player or captain," Tiwary said.
Tiwary is 92 runs shy of reaching the10,000-runs landmark (9,908 runs) in First-Class cricket, averaging 48.56 with 29 centuries in a glittering 19-year career. He made his debut under Deep Dasgupta in 2004 against Delhi at the Eden Gardens.
(With PTI Inputs)