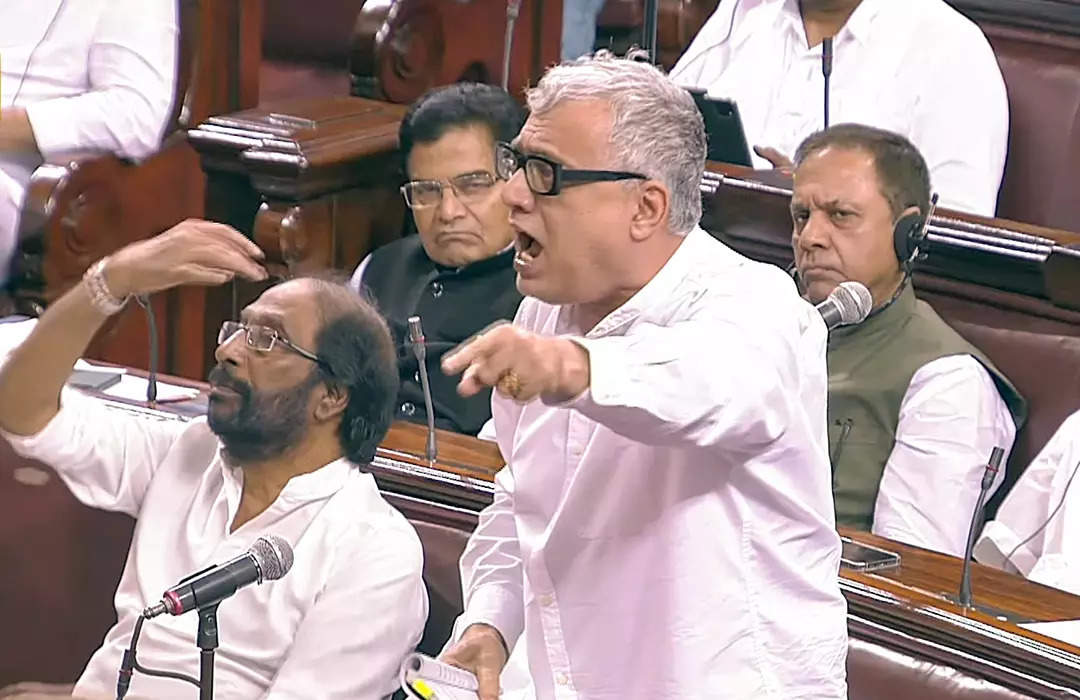 Trinamool Congress MP Derek O' Brien was suspended from the Rajya Sabha for the duration of the monsoon session due to his "unruly behavior and disregard for the Chair's instructions."
Following the commencement of the agenda as listed, Chairman Jagdeep Dhankhar addressed the demand from opposition parties for a discussion on the Manipur situation, noting that it had been part of the agenda but had not materialized.
Leader of the House, Piyush Goyal, indicated that he would check the availabilit of home minister Amit Shah and if the opposition members were agreeable, the discussion could be scheduled for 12 noon.
The chairman highlighted that he had previously mentioned that the discussion on the Manipur situation might extend beyond two and a half hours, and both the government and the home minister expressed their readiness for it.
During this time, Derek O'Brien rose to raise a point of order. The Chair cautioned him, instructing that his remarks should be limited to the point of order and not encompass other matters. Derek apparently referred to the notices given by opposition parties for discussion under Rule 267.
The Chairman named Derek O' Brien. Piyush Goyal moved a motion for suspending Derek O'Brien for the remainder of the monsoon session.
"Derek O'Brien is suspended for the remaining part of monsoon session for unruly behaviour, disregarding directions of the Chair," he said.
He also said Derek O'Brien raised slogans from near the Chair's podium against the directions.
Chairman had pulled up Derek O'Brien on Monday also.
"Your demeanour was ignoble, does not justify the position you hold. You have upset the decorum of the ecosystem….of House. You have done it on purpose," Dhankhar had said.