In My Adventures With Superman, enthusiasts get to know a young titular superhero that doesn't quite know how his powers work, and he isn't well-known to the public. There is no Lex Luthor, no Doomsday, and Clark Kent has no idea who Agent Slade Wilson is (he's Deathstroke the Terminator). This spin on an old superhero that fans haven't seen before sets My Adventures With Superman apart from any of its predecessors.
With humor, cleverness, and action scenes that intensely escalate to apocalyptic levels, My Adventures With Superman delivers anime-style battle sequences while simultaneously making Clark Kent an accessible and likable character again. Also, a great deal of the cast is diverse, including Alice Lee as Lois Lane and Ishmel Sahid as Jimmy Olsen, showing that the show strives to demonstrate inclusive nationalities of voice actors. All of this combines to a novel effect as My Adventures teases fans with familiar storylines they only thought they knew.
Related: My Adventures With Superman: Why You Should Watch This Animated Series Before Superman: Legacy
Come See the Softer Side of Superman!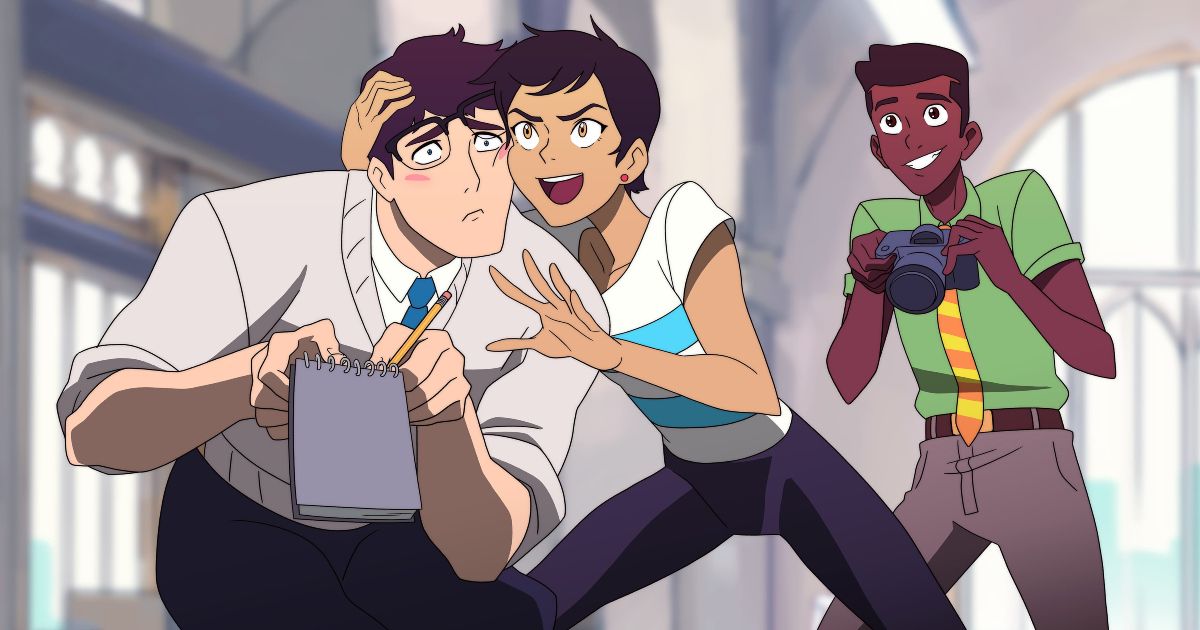 Superman is an inversion of the classic superhero stereotype. Every other superhero has a secret identity and powers bestowed upon them that they must keep a secret. Superman, in many ways the grandfather of most superheroes, turns this trope on its head. Superman is the true identity, and 'Clark Kent' is a codename and disguise he must wear. So, rather than Clark Kent becoming Superman, such as Peter Parker becoming Spiderman, it's the opposite – Clark Kent is the secret identity assumed to protect Superman. Why is this important?
For nearly a century, the standard in-joke among hardcore fans and casual acquaintances of Superman has been the question: why does no one know Clark is Superman? The glasses are not that great of a disguise no matter who plays the role – from Christopher Reeve to Henry Cavill – all viewers can tell Clark is Superman, so why are the supporting characters so oblivious?
A Different Take on Classic Superheroes and Villains!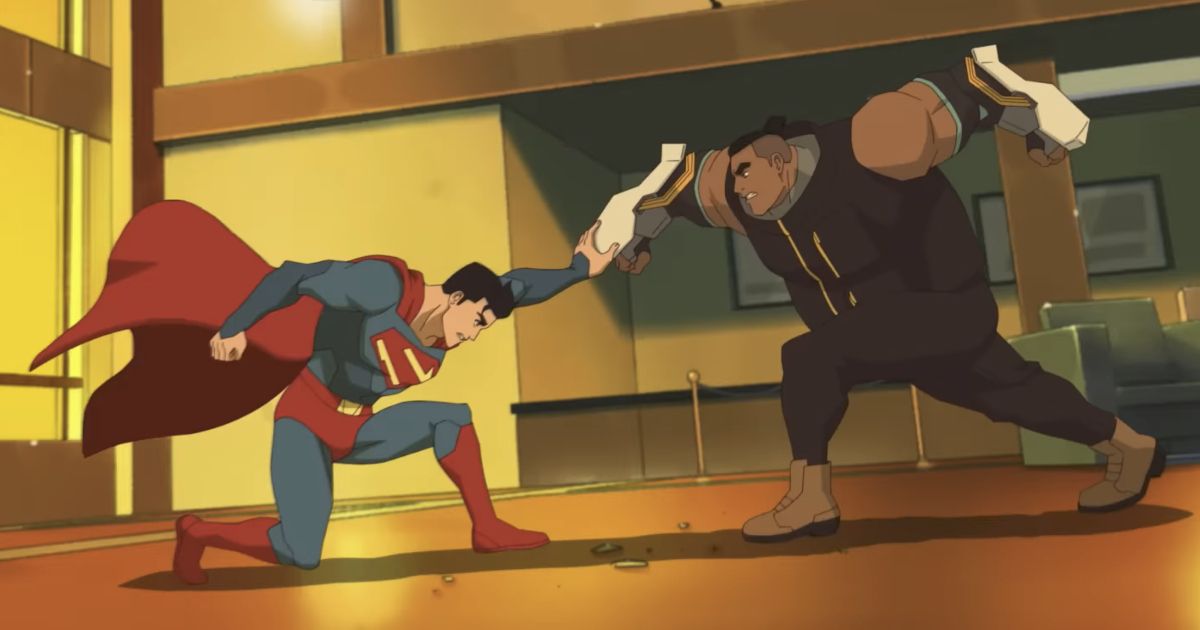 My Adventures With Superman answers this question in the most hilarious way possible: because everyone knows Clark is Superman! If not everybody at the Daily Planet has figured this out by episode four, they at least have their suspicions. By making the Clark / Superman duality known by Lois and Jimmy, and the uproariously funny resultant situations that arise due to their trying to keep this secret from Clark of all people, My Adventures With Superman brings a new edge of satire to a long-suffering and all-too-serious intellectual property.
Visually and auditorially, My Adventures With Superman spins the classic comic story into a new frontier by combining anime-style character representation with classic Western-style backgrounds. The result is a brilliant hybrid of American and Japanese animation, thankfully aided very little with computer graphics, demonstrating Metropolis in a very modern yet clean and futuristic light that Jerry Siegel and Joe Shuster would undoubtedly have been proud of.
With the introduction of Intergang, Dr. Ivo, and LiveWire, My Adventures turns the typical Superman villain concept on its head by specifically not involving Lex Luthor, Doomsday, or other high-profile baddies. By starting small, My Adventures With Superman allows the viewers to grow alongside Superman, from his small-time cat retrieval to his larger-scale invasion defenses.
Is It a Bird? A Plane?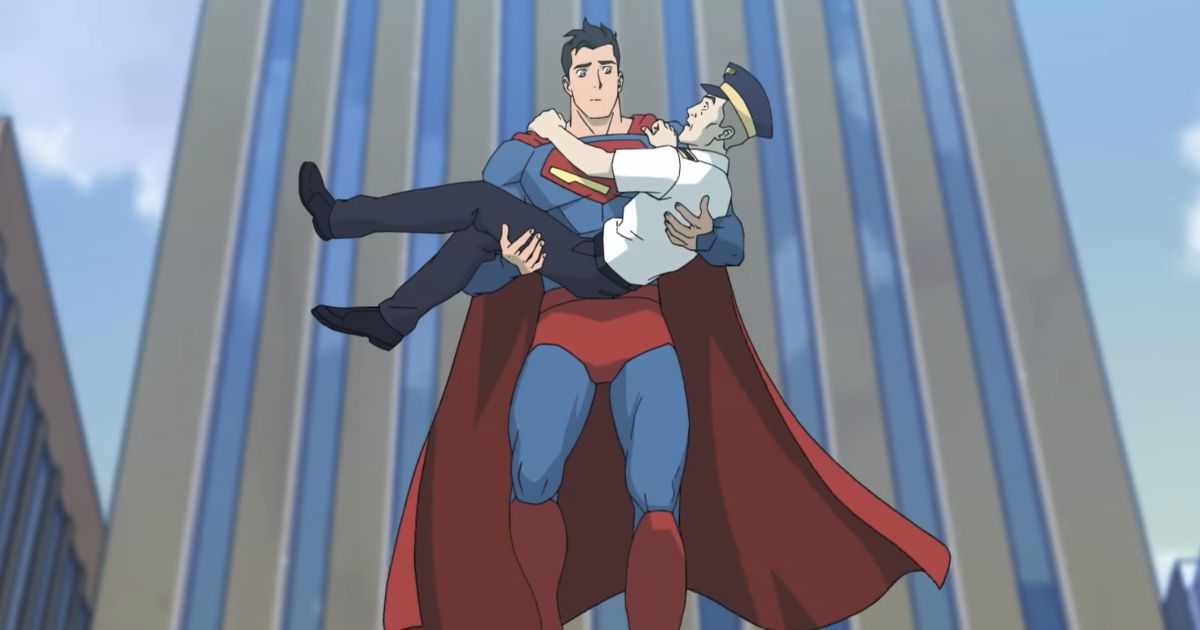 From the incredible, radical redesign of the Superman logo to the comedic involvement of Jimmy and Lois knowing, or presuming, that Clark is Superman, the show truly rejuvenates a superhero many consider to be too 'goody-two-shoes' – a big blue boy scout, right? That's not what he is here.
Related: My Adventures With Superman Season 2 Already in the Works
Clark is funny, witty, and the epoch of what many would consider to be a working student. Clark likes to eat, laugh, have the occasional drink, and hang out with his friends. This is a boy next door from Smallville that fans can finally relate to. To top it off, Clark is incredibly intelligent, and it's about time that a Superman franchise showed off Superman's actual intellect. His journalistic and detective skills in My Adventures would rival that of Bruce Wayne's Batman (but fans shouldn't expect other superheroes to show up anytime soon).
In My Adventures, Superman is fallible, occasionally insecure, and has a plethora of questions about his current situation as well as his origins. This Superman is sometimes naive, sometimes vulnerable, and very much human. This has a downside, however, as b-plots in many episodes involve Jimmy and his rivalry with uber-jock Steve Lombard or a random backstory involving Lana Lang, which has little to do with the main story but simply serves to break up the narrative.​​​​​
With season two already in the works, viewers of My Adventures With Superman know why this series was listed as one of the best new 25 shows to watch this year!