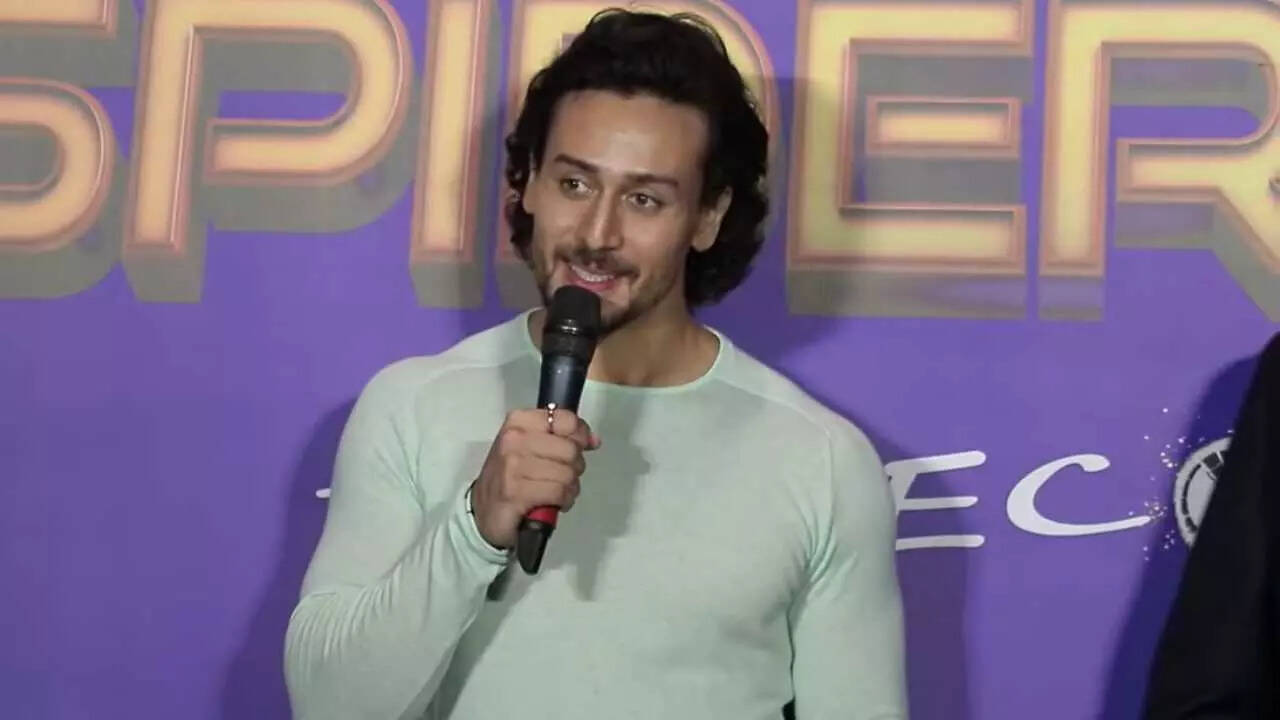 An old video of Tiger Shroff mixing up his knowledge about the ancient Indian epics like Ramayan and Mahabharat is doing the rounds of social media for all the wrong reasons.
The viral clip, which has resurfaced on the internet, is from a 2017 promotional event for Spider-Man: Homecoming. Tiger had lent his voice to Spider-Man in the Hindi version of the Marvel film.
During the event, Tiger was asked a question which superhero he would like to play on the screen or be a part of Bollywood superhero film like Krrish. He took a long pause to think of an answer and replied, "If ever Mahabharat is made in Bollywood, I would want to play the character of Hanuman or Ram."
His answer left netizens in disbelief.
Not just Tiger, Sonakshi Sinha had also made a goof-up when she failed to answer a question based on Ramayan during her appearance on Kaun Banega Crorepati 11.
Sonakshi was asked, "According to Ramayan, Hanuman fetched the sanjeevani herb for whom?" A baffled Sonakshi first responded to the question by saying it was for Sita and later changed her answer to Ram.
As they say, 'The internet never forgets!'