Developed by ER's Jack Orman, ABC's Pan Am was a one-season historical drama full of brilliant potential. As the title indicates, the series followed Pan Am stewardesses on flights full of adventure, espionage, and life-changing experiences in the early 60s while simultaneously showcasing the adversaries of the time. Pan Am was a star-studded wondrous little gem at the time, which featured some of today's most renowned actors and plot points that, while undoubtedly soapy, designed an engaging series worth binge-watching still to this day. The series premiered in the 2011 fall lineup and ended in 2012 with the unfortunate cancelation despite the show's international success, where the European Broadcasting Union sponsored awards, the Rose d'Or, named it the Best Series of the Year.
Update August 8, 2023: Following the box office sensation that is Barbie, look back at star Margot Robbie's first US series that helped launch her incredible career.
Sometimes, a TV series cancelation makes sense when considering the budget and viewership. Still, other times, it's an unfortunate disruption because it's clear as day that perhaps if it aired later, the lack of viewership wouldn't be the issue. However, even with the rise of social media-drawn petitions and loud audience reactions that sometimes equate to renewals for canceled shows, that wasn't the case for Pan Am. Yet, despite the cliffhanger and unanswered question the first season leaves fans with, Pan Am is the type of underrated gem that's still worth watching for multiple reasons.
A Strong Depiction of a Sisterhood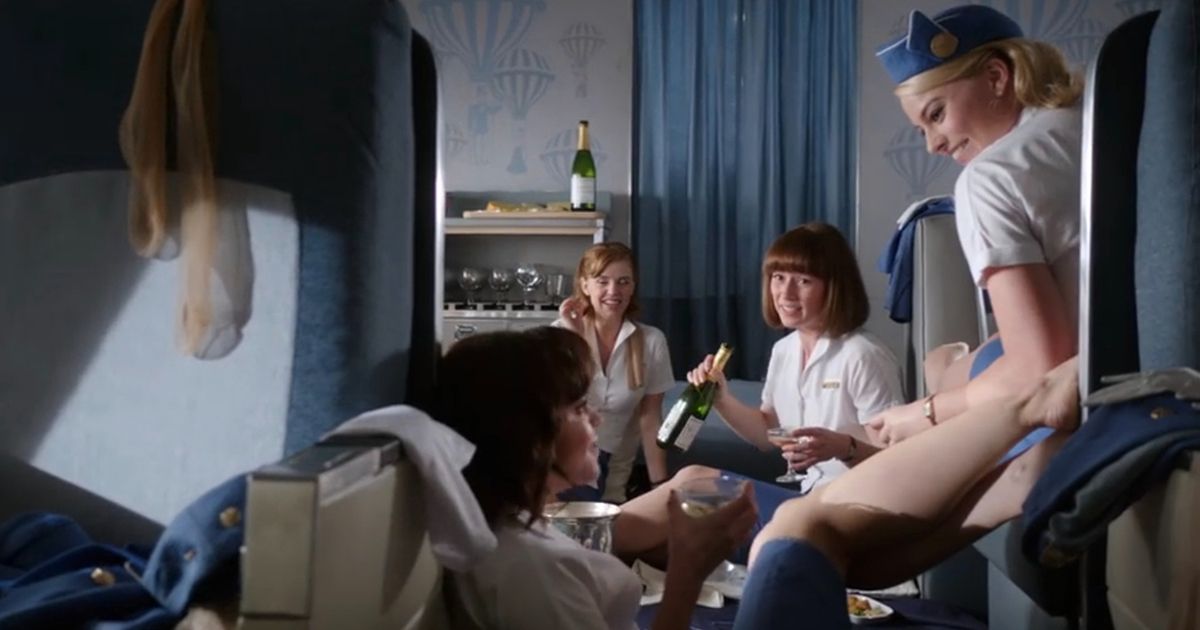 Soapy dramas aren't usually great at establishing solid friendships between women. Where comedies often excel in this category, dramas tend to put their women characters through one wringer after another until the end. Yet, even though Pan Am had its eye-rolling narratives at times, how the series brought its leading ladies to a trusting place easily makes it stand out in the genre. While Kate (Kelli Garner) and Laura (Margot Robbie) are sisters, Colette (Karine Vanasse) and Maggie (played by Christina Ricci) start as acquaintances in the workspace. And despite the sisters having their understandable issues, each woman holds the other in high regard.
Related: Best TV Shows About Women Friendships, Ranked
There's no initial cattiness between them, and when Laura starts as the new girl, she's welcomed initially with open arms. As the episodes progress, viewers get a clear sense of the fact that the women have each other's back through everything, including learning how to trust one another after lies come to the surface. The most admirable detail is that the series never once pits the women against each other because of a man, and with every passing episode, it strengthens the tethers that bind them. Where mistakes are made, apologies are said sincerely. When someone's in trouble, they'll jump at the chance to stand up for them. They might've started as flight attendants, but they choose to become each other's closest confidants, appreciating each other as they are and through everything.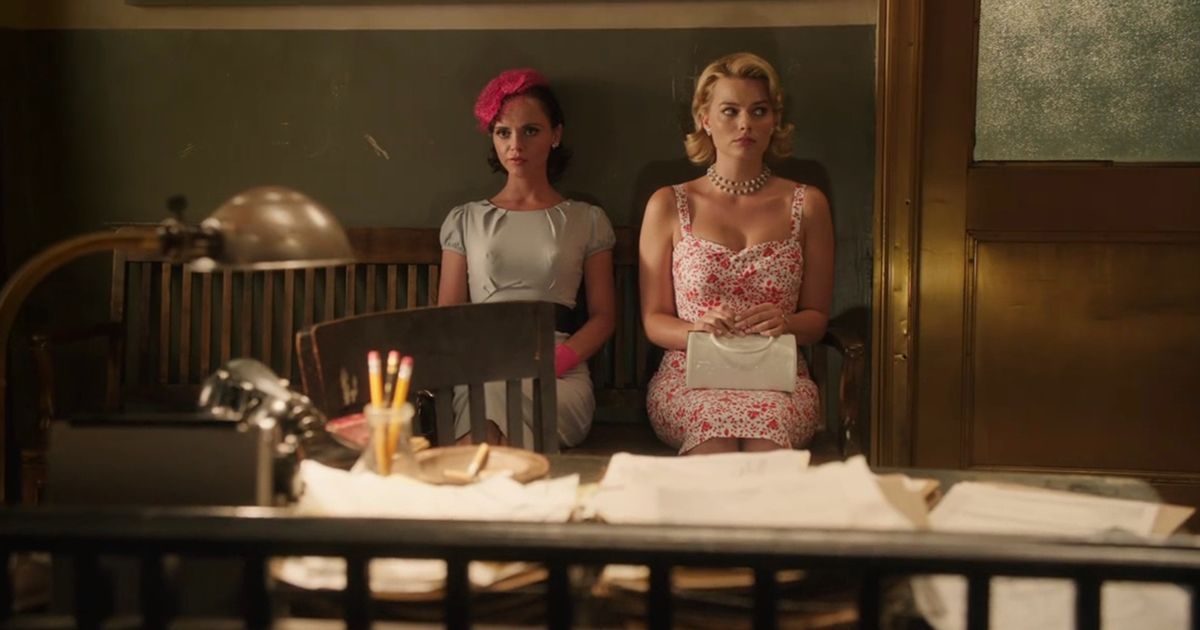 Pan Am features some of the most renowned actresses of our time, and fans who watched the show as it aired got to experience the birth of stardom. Before Margot Robbie became Harley Quinn or the live-action Barbie, she left her wedding to become a flight attendant as Laura Cameron. Pan Am wasn't Robbie's first role, but as the show's star, she brings some of the most gripping performances as a complex character with plenty of growth ahead of her. The series also features comedy icon Christina Ricci, whose character, Maggie Ryan, livens up every scene she is in while also standing her ground in conditions that require a fight.
The series gorgeously blends lighthearted storylines with heavier arcs, allowing each performer to bring bouts of vulnerability and transcendent joy in almost every episode. Further, before David Harbour donned Chief Hopper's uniform in Stranger Things, he was an MI6 agent on Pan Am. The series also features actors like Ashley Greene, Goran Višnjić, Kelli Garner, Michael Mosley, Karine Vanasse, Mike Vogel, and more, bringing to life riveting characters, each with unique stories to tell.
A Fascinating Premise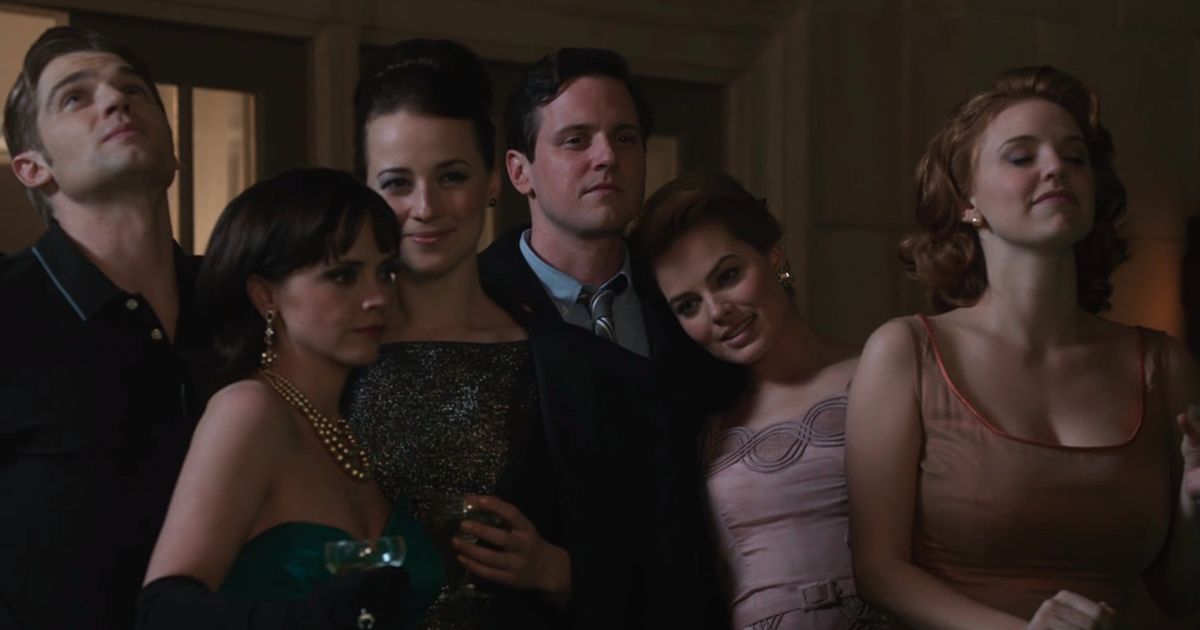 On the surface, Pan Am appears to be about the glamorous lives of stewardesses in the 60s, romanticized right from the start with an introduction featuring Frank Sinatra's "Come Fly With Me." While certain alluring aspects remain, the series provides the necessary social commentary to remind viewers of how toxic the era was. Flight attendants are expected to look and weigh a certain way with various prejudices well under the control of the many men (and women) around them.
Neither racial nor sexual equality exists in any way, and though the central women have various forms of freedom, what is expected of them are traditional roles as housewives and mothers. Yet, despite the limitations, the series not only addresses them but it allows characters to carve distinct paths while learning from their mistakes drawn from societal beliefs.
Related: Dollface: How Women Friendships on TV Should Be Written
Additionally, the series involves espionage by having two flight attendants work as covert operatives for the CIA. Pan Am also includes various romantic affairs, highlighting the careless risks taken, and the decisions made by well-off people. It focuses on what it means for women to find their way while simultaneously addressing the importance of agency in everyone's lives. Taking characters to different countries and places gives us glimpses of history with somewhat fabricated twists that take angst-filled storylines to new heights with organic storytelling beats.
Every episode of Pan Am is jam-packed with something happening for every character, but it never feels as though it's too clunky; instead, it makes pressing play on the next that much more enticing. Full of steady friendships, romance, and thoughtful episodes that focus on the importance of humans looking out for one another, Pan Am is the kind of underrated gem that stands the test of time in more ways than one.
Margot Robbie, Future Movie Star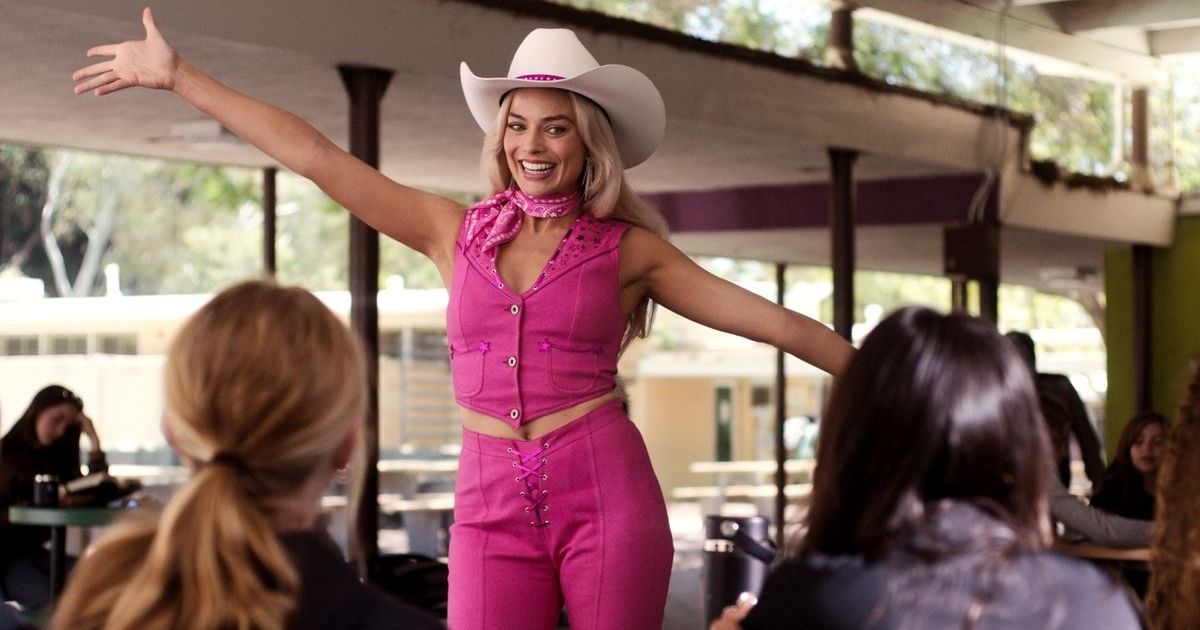 Pan Am was star Margot Robbie's first role in America as back then she only had done some TV series in Australia like City Homicide or The Elephant Princess, and her first big role was as Donna Freedman in Neighbours. As Laura, Maggie's (Kelli Garner) sister, Robbie had the role of the audience surrogate, the stewardess who just started working there, and had all the same questions the viewers had. Her role was very idealistic and a bit naive, but very sweet and full of her own ideas, as the character was finding herself after leaving her wedding, so she could be something more than a wife. During the show, her character evolved and find her own ground as she was starting to understand what was important for her. She was pretty charismatic in the role, but it was difficult to see back then the movie star Robbie would become.
That the series was canceled after only 14 episodes might be the best thing that ever happened to Robbie as one year later, she was already working with Martin Scorsese and against Leonardo DiCaprio in The Wolf of Wall Street, and by 2014 she had created her own production company, LuckyChap Entertainment, where she has focused on creating female-focused movie and TV projects for herself and others. This company has been the one that has helped produce Robbie's successes I, Tonya, and Barbie, but also Promising Young Woman. 2014 is also when she was cast as Harley Quinn, and it is unlikely she would have been able to make such a major film commitment if she was attached to the lead role on a popular television series.
Watching Pan Am today, it's easy to see some of the vulnerability and wide-eyed optimism she's used in some other projects like Once Upon a Time in Hollywood, or Barbie, but her character was still hamstrung in a non-cable TV series, so her most daring, crazy, outlandish performances like Harley Queen in the DCEU or Nellie LaRoy in Babylon are still surprising for those who first met her as Laura. Robbie has kept working and improving her performances, transforming that shy stewardess we met in Pan Am into a two-Oscar (for now) nominated movie star.
Pan Am will have an interesting legacy, but one of its biggest will certainly be introducing the world to Margot Robbie the same way shows like 21 Jump Street and ER are famous for launching the careers of Johnny Depp and George Clooney, respectively. This will make sure the series always will find a way to live on, as part of a talented stars early career.