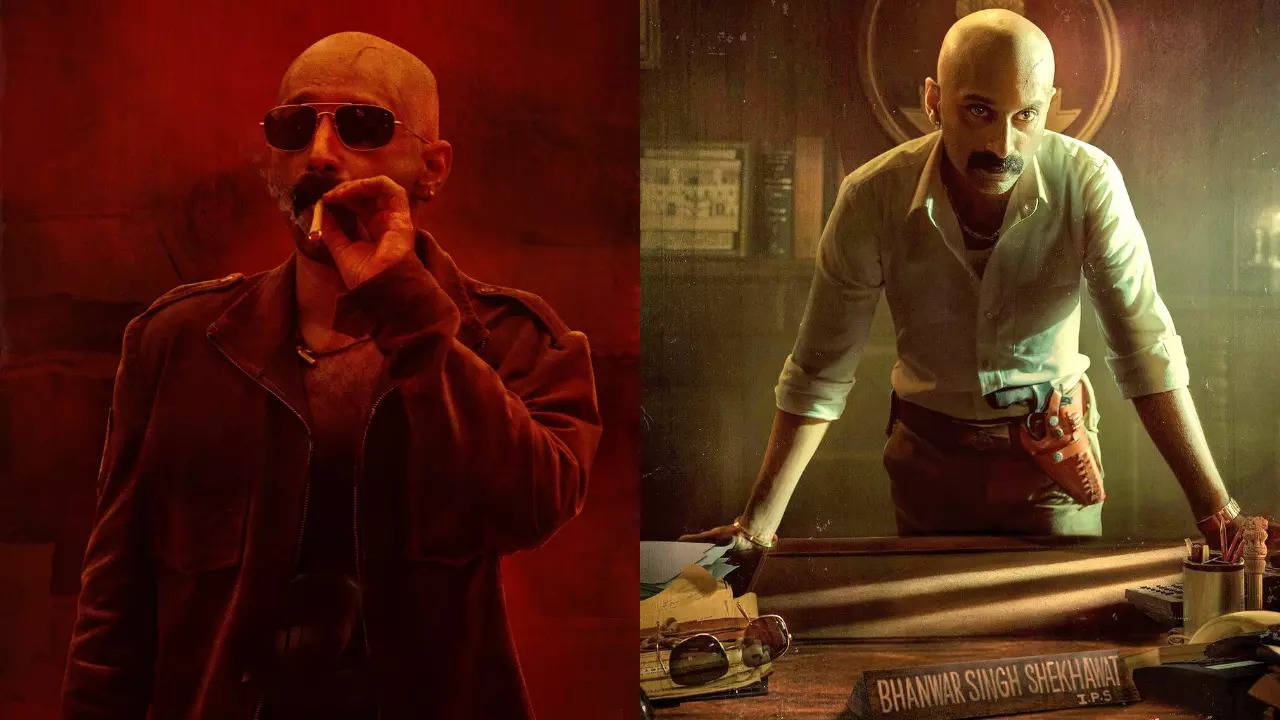 The anticipation surrounding 'Pushpa 2: The Rule' has reached a fever pitch since its initial announcement. A gripping journey that commenced with a captivating video teaser, the saga of Pushpa's rule has enraptured audiences worldwide. On the joyous occasion of Allu Arjun's birthday, the creators bestowed a thrilling gift upon fans: a tantalizing first look poster.
As Pushparaj, portrayed by the charismatic Allu Arjun, captured the hearts of millions, it was Fahadh Faasil, stepping into the shoes of Bhanwar Singh Shekhawat, who etched an indelible mark upon the minds of viewers. Today, on Fahadh Faasil's birthday, the 'Pushpa' team has orchestrated an extraordinary gesture by unveiling an exclusive poster dedicated to his enigmatic character.
In a touching tribute to Fahadh Faasil, the Pushpa team released a visually arresting poster that not only celebrates the actor but also amplifies the excitement surrounding his role. Accompanying the poster was a heartfelt message that resonated with fans across the globe:
"Team #Pushpa2TheRule extends warmest birthday wishes to the remarkably talented #FahadhFaasil. Bhanwar Singh Shekhawat Sir is poised for a formidable return to the silver screen, armed with vengeance."
Fahadh Faasil's portrayal of Bhanwar Singh Shekhawat in 'Pushpa: The Rise' left audiences awestruck with his compelling performance. Although his presence was brief, it left an indelible impact on viewers' minds. Now, as the second installment, 'Pushpa 2: The Rule,' looms closer, eager fans are champing at the bit to witness more of Fahadh's mesmerizing embodiment of this enigmatic character. Undoubtedly, Fahadh Faasil stands as a prime catalyst for the heightened anticipation surrounding the sequel.
'Pushpa 2: The Rule,' skillfully directed by the accomplished filmmaker Sukumar, boasts a stellar cast featuring the charismatic Allu Arjun, the enchanting Rashmika Mandanna, and the dynamic Fahadh Faasil. As the calendar pages turn, 'Pushpa 2: The Rule' is steadfastly marching toward its highly anticipated release on December 22, 2023.