Summary
Robert Downey Jr. revealed in an interview that Mark Ruffalo refused to get a tattoo with the other original Avengers, causing Downey Jr. to jokingly say, "F*** you, Mark."
Even though Chris Hemsworth plays the powerful Thor, he almost backed out of getting the tattoo due to his discomfort with pain, proving that even gods have weaknesses.
Downey Jr. seems content with moving on from his role as Iron Man in the MCU, as he is now focused on his praised role in Oppenheimer and other upcoming projects, making it unlikely that he will reprise his role as Tony Stark.
For many people, the beginning of the end of the Marvel Cinematic Universe came with the arrival of Avengers: Infinity War, and for some of the cast that was certainly true. The movie and its concluding chapter the following year, saw the departure of three of the original Avengers team, including Robert Downey Jr, Chris Evans and Scarlet Johansson. To commemorate the end of an era event, the six original Avengers famously had themselves tattooed, but in a recent interview Downey Jr wanted to remind everyone that there was one member of the group who was not quite on board with getting inked.
Downey Jr. recently sat down for an interview with Wired, which also featured Christopher Nolan to discuss his role in Oppenheimer, and naturally the subject of his iconic Marvel role was not too long in being brought up. Recalling aspects of his Avengers journey, Downey Jr. pointed out – not for the first time – that Mark Ruffalo spoiled the team by refusing to become part of the tat group. He also shared that the seemingly mighty Thor – aka Chris Hemsworth – was not quite so macho when it came to taking the pain.
The Iron Man star took great pleasure in calling out Ruffalo, quoting him as saying, "I'm not getting hit with that tattoo. I don't want to be a part of your Hollywood inside game." Although Downey Jr. said that he had no issues in noting that Ruffalo was quite within his rights to stand apart in his decision, he then turned to camera to give his former co-star a personal, mouthed message. That message, delivered in usual Downey Jr. style was:
As a side note, Downey Jr. also revealed that Chris Hemsworth may be known for playing the all-powerful god of thunder, Thor, but he almost backed out of getting the tattoo himself due to his reaction to the pain. It seems that even gods can having their weaknesses.
Related: Christopher Nolan and Robert Downey Jr. Discuss How The Avengers Whould Have Been if Helmed by Oppenheimer's Director
Robert Downey Jr. Has Moved on From Iron Man.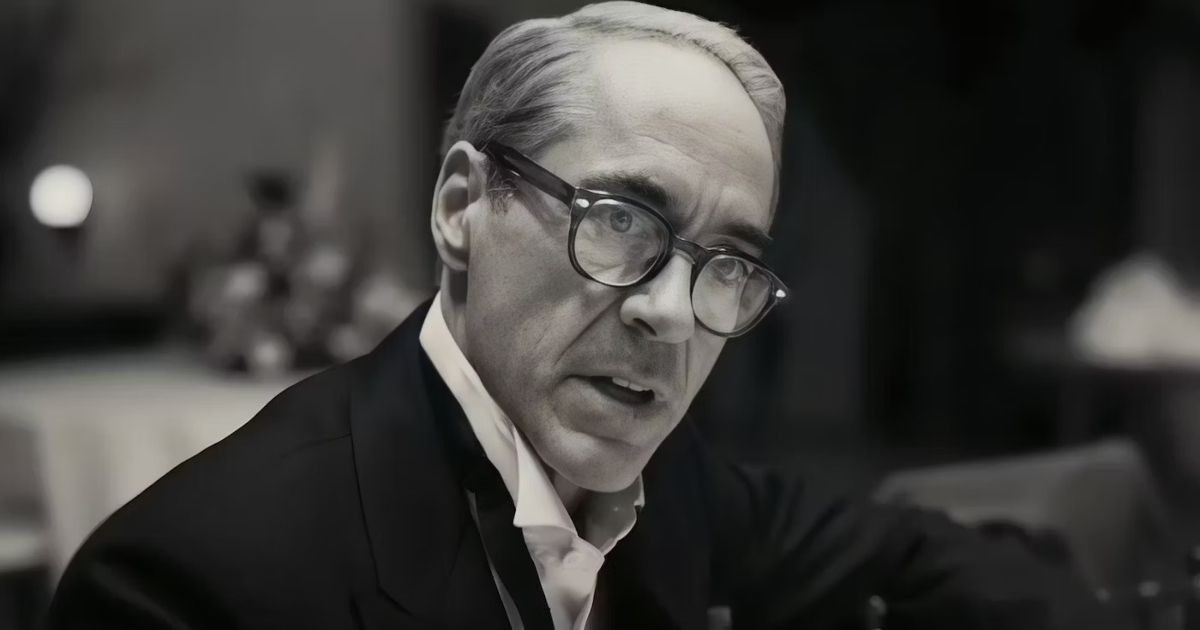 Although there are constant rumors of old Marvel stars reprising their roles, and with the multiverse in play there are many ways in which any former star could reprise their roles – even dead characters – Downey Jr. seems to be quite happy with the time he had as the MCU's Iron Man and has now moved on to other avenues.
His role in Oppenheimer has been heavily praised, and the actor himself has made it clear that he has loved being a part of the historical movie. He previously said of the film:
"Just going to flat out say it: This is the best film I've ever been in. And I cannot wait for you all to experience it."
While Downey Jr.'s post-Marvel career didn't get off to a great start with Dolittle, his role in Oppenheimer, and potential remake of Alfred Hitchcock's Vertigo, are a sign that he has now found his future away from the MCU, and that makes it unlikely – if not impossible – that we will see him in the guise of Tony Stark again.