Popular cinema can often sharply question ossified social practices, as
Karan Johar
's latest movie does vis-à-vis patriarchy
To paraphrase Marx, popular cinema is the opium of the masses. In darkened auditoriums millions from India find temporary retreat. Life is forgotten and fantasy takes over. But fantasies are never value-free. They slyly transmit the creator's value system to the receiver. To that extent, films serve as a frontline where ideas constantly compete for primacy.
Producer-director Karan Johar's latest, Rocky Aur Rani Kii Prem Kahaani, is a subversive battleship in this ceaseless war. The film typifies Bollywood's cinema of excess: stars you can't take your eyes off, dance sequences with enough extras to fill a rock concert arena, and a plot line – young lovers who must negotiate their cultural differences and contrasting families – that bears similarity with Hrishikesh Mukherjee's Khubsoorat (1980) and, more recently, Shoojit Sircar's Vicky Donor(2012).
Johar's debut feature Kuch Kuch Hota Hai (1998) was among the pioneers of Bollywood's post-liberalisation feel-good cinema that found the right fit with the multiplexes and the new cash-rich middle class. A succession of blockbusters enabled him to command a premier place in the industry.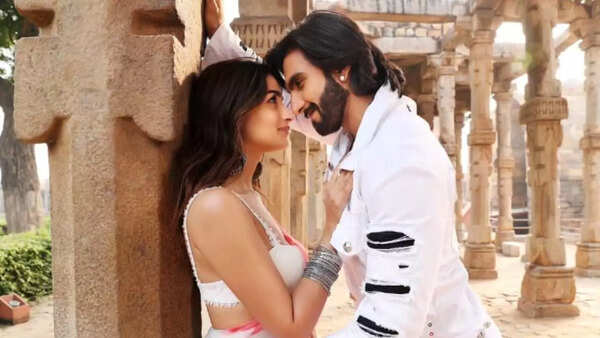 With time, Johar has been a backseat activist for causes close to him even when mainstream Bollywood was too unsure to touch them. Several small filmmakers had made films on homosexuality before but Dostana (2008), produced by him, became an icebreaker and prompted a larger discourse. My Name is Khan (2010), dealing with Islamophobia in the post 9/11 world, earned cash and plaudits worldwide.
In Rocky aur Rani too, Johar and his writing team have an agenda. In these socially charged times, popular Hindi cinema is often too scared to take sides and too worried to speak out. Neutral cinema has become neutered cinema. But here Johar displays a strong desire to talk and engage.
The framing is casual, even frivolous, but the message is accessible, just like in Amar Akbar Anthony, where three brothers brought up in different religions, donate blood. Yes, the method of donating blood as depicted was medically inaccurate. But the symbolic message of harmony in diversity endured.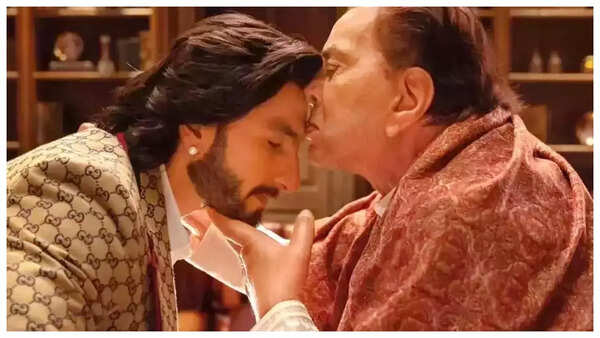 Rocky aur Rani is a tinderbox of social ideas that we need to discuss more. Amidst wisecracks and the cascade of retro songs that act as an old-fashioned suthradhar and a device to engage the ageing in the audience, the film inverts patriarchy, interrogates the idea of masculinity, shames fat-shamers, takes a dig at the intolerance of liberals and wonders about the limits of 'cancel culture'.
English isn't just a language we speak; it is also a device with an inbuilt hierarchy used to shut others up. Wine isn't just a drink of pleasure, it is also a beverage of exclusion.
In post-Independence India, the government wanted films to assist social change. Most producers were rightly wedded to the box-office. In 1954, writes Monika Mehta in her book Censorship and Sexuality in Bombay Cinema, 13,000 Delhi women petitioned PM Jawaharlal Nehru urging him to curb "the evil influence of films".
In response, Nehru said, "Films have an essential part to play in the modern world. At the same time, it is true that any powerful medium like motion pictures has a good effect and a bad effect. We have to take care therefore that we emphasise the good aspects of it."
The best of V Shantaram, Mehboob Khan, Bimal Roy, BR Chopra blended box-office with 'anti-patriarchy' interventions. In Shantaram's Duniya Na Mane (1937), the young newly married girl refuses to sleep with a husband old enough to be her father. Mehboob Khan's Aurat (1940) and later its remake, Mother India (1957), not only centre-staged the woman protagonist but reversed traditional gender roles, making them breadwinners and endowing them with strength, unlike their husbands..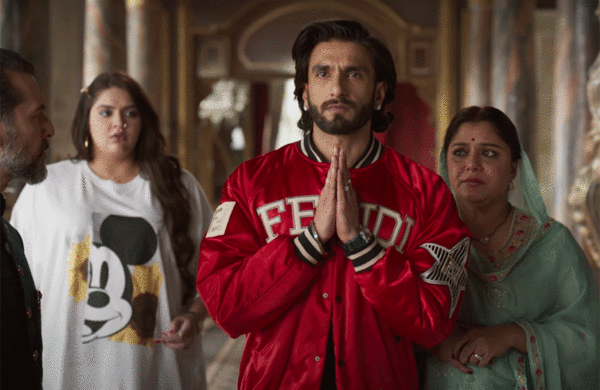 The arrival of colour in the 1960s made popular cinema more frothy. In the subsequent decades, Hrishikesh Mukherjee and Basu Chatterjee's middle-of-the-road cinema sought to balance money and message. In more recent times several mainstream yet offbeat movies have sought a similar balance — films such as Swades: We the people (constructive nationalism), Toilet: A Love Story (Swachh Bharat) and Pad Man (menstrual hygiene) have done the same. More recently, The Great Indian Kitchen (a streaming Malayalam film) showed how patriarchy can work insidiously and non-violently among People Like Us.
Johar's new film gives a salwar-kurta twist to patriarchy. In a reversal of roles, Dhanalakshmi (Jaya Bhaduri), the head of a business empire, ruthlessly dominates and subjugates everyone, irrespective of gender.
At a time when OTT is the new show in town, popular Hindi cinema is in a difficult marketplace. Johar's latest venture bravely avoids CGI and risks telling something meaningful within the matrix of commercial cinema. The uncompromising warring families – intolerant conservatives and liberal bigots – are a metaphor for us.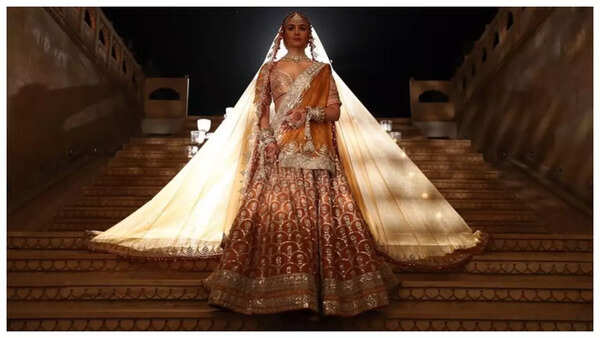 Avoid face-offs, look inwards and find a middle way (madhyam marg) like Buddha, the film seems to be telling us. We must bend to the mood of changing times: "Soch nayi par swad wohi" (New thoughts, same, old taste) and find space within our imperfections. As the kathak-dancing father tells his daughter, "Na woh perfect hai, na hum" (Neither is he perfect nor us).
That, like Johar's inversion of patriarchy, is an important message to millions in these polarised times.