Sons of Anarchy is an exhilarating crime drama that famously follows the eponymous outlaw motorcycle gang in the fictional town of Charming. The thrilling and downright shocking series was created by Kurt Sutter and ran for seven critically-acclaimed seasons, touting a dynamic cast led by stars like Charlie Hunnam, Katey Sagal, Ron Perlman, and Kim Coates.
A modern-day adaptation of Shakespeare's Hamlet, the show centered on Jackson "Jax" Teller as he finds himself at odds with his stepfather and club president Clay Morrow, while he attempts to instill the kind of change and lifestyle for SAMCRO his late father John described in his memoirs. Never one to skimp on devastating deaths and startling storylines, the drama has amassed a passionate and devoted fan following. Let's take a look at some of the best episodes of Sons of Anarchy.
12
The Revelator (Season 1, Episode 13)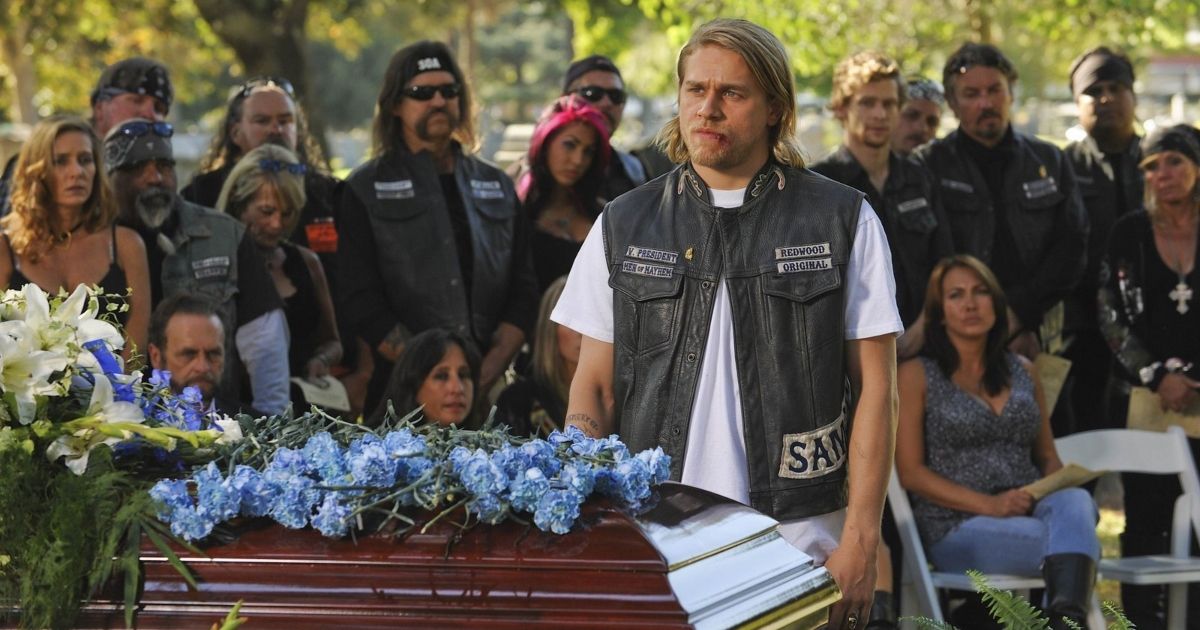 In the first season finale, Jax and the rest of the Charming gang are reeling over the devastating loss of someone close to the club, as Opie is plagued by profound grief and guilt in the ensuing days. Jax's closest friend believes the murder of his beloved wife Donna is due to his association with SAMCRO, and he quickly spirals into a dark and anguishing state of depression that leaves Jax worried for his well-being. As Clay and Tig fight their own overwhelming remorse for their role in Donna's death, which they so desperately try to keep under wraps despite Clay confessing to Gemma.
Related: Sons of Anarchy, Every Season, Ranked
Many impactful revelations come to light during this episode, as Gemma discovers Jax has been reading his father John Teller's manuscript, and Tara and Jax finally agree to fully commit to their relationship and to one another. The escalating tension between Jax and Tig finally boils over, and they end up in a brawl while finishing a crucial mission, and the club's vice president remains determined to see a change in the club.
11
Darthy (Season 5, Episode 12)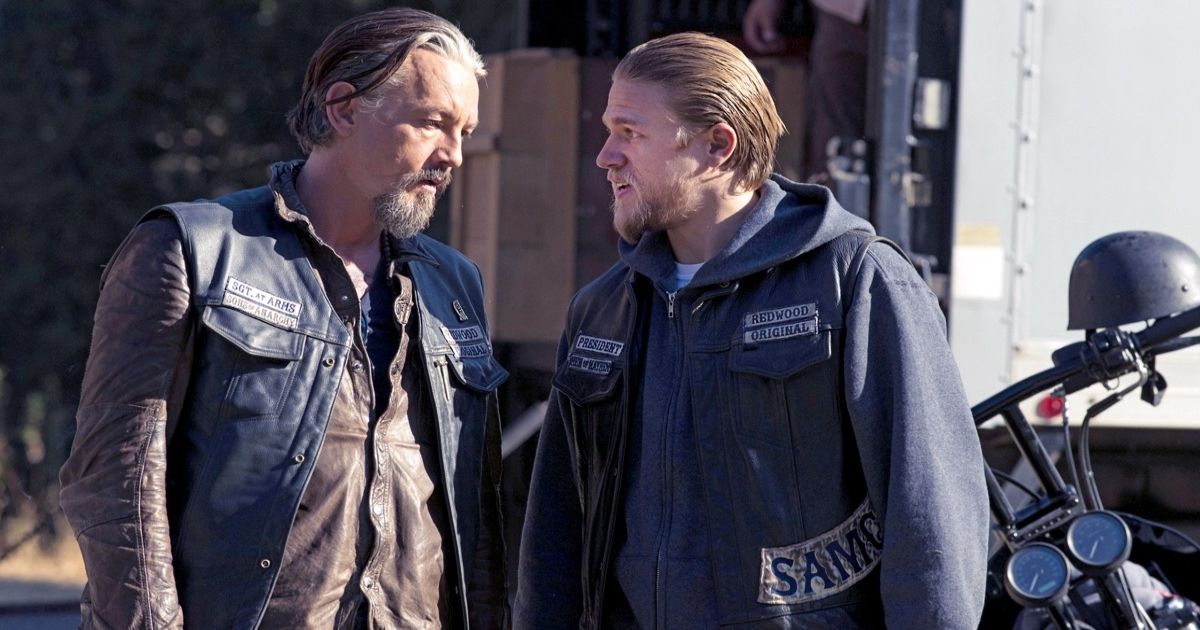 The sins of Sons of Anarchy president Clay Morrow finally come to light, and he is forced to face the music in this crucial and extremely intense Season 5 episode. The club's leader must face his judgment day and his former brothers must decide whether or not he will simply lose his patch or if he will also be subjected to "The Mayhem," who have Clay bound and dragged behind a motorcycle. All of Clay's lying and scheming and murderous actions become known to the club, and they are faced with a heartwrenching decision.
"Darthy" also features Jax embracing his own darkness and following in the conniving steps of his step-father Clay, as he monstrously injects his ex-wife and mother of his son Wendy with a speedball, a disgusting action against the recovering addict that he does in order to keep custody of Abel. Fans watched in horror at Jax's deplorable decision as well as Clay getting his SAMCRO tattoos blacked out by Happy, with the club forever being changed by both transgressions.
10
Family Recipe (Season 4, Episode 8)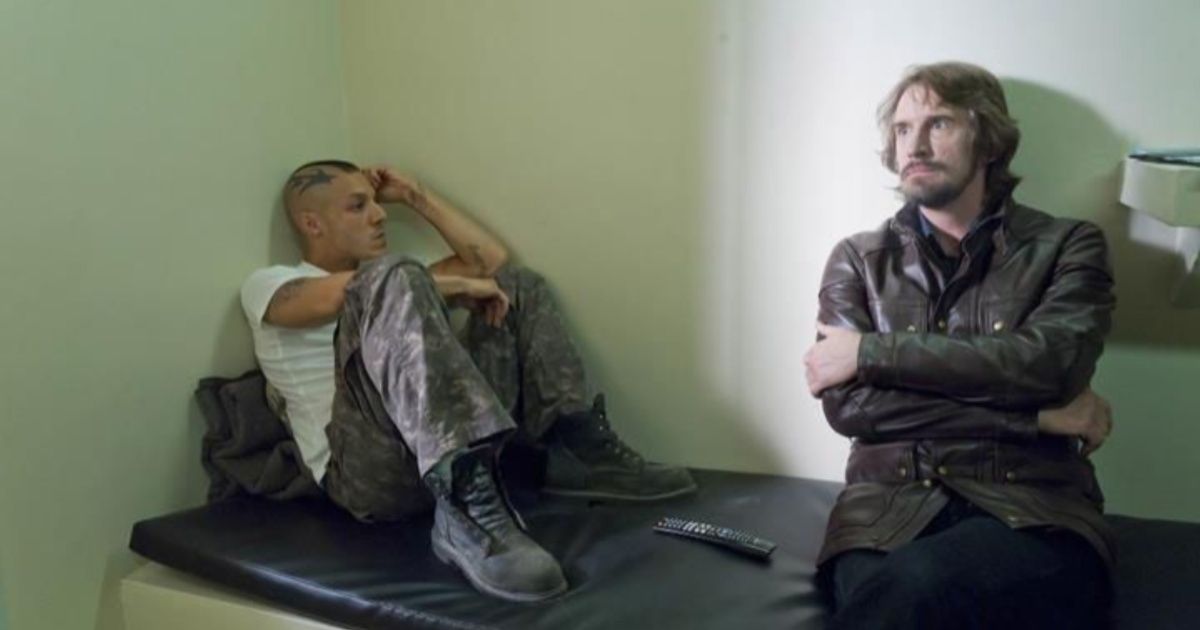 Clay's savage true nature is revealed through both past and present actions, as viewers are left stunned when they discover he was the one to kill his close friend and club member John Teller, and that he will stop at nothing to make sure it remains a secret. After animosity between Clay and Piney reaches a breaking point, the two men have an epic showdown that results in Clay heinously murdering the founding First 9 in a desperate attempt to keep his role in John's death quiet.
The President then makes it look as if another rival club is responsible for Piney's gruesome death, setting the stage for even more bloodshed and mayhem. Meanwhile, the often comical Juice is experiencing tremendous inner turmoil of his own, as he is blackmailed and manipulated by the authorities over his own crippling secret that could get him kicked out of the club. The engrossing episode shines a light on just how crucial being in SAMCRO is to Juice and his overall identity while highlighting how much his club brothers are like family.
9
Na Trioblóidí (Season 2, Episode 13)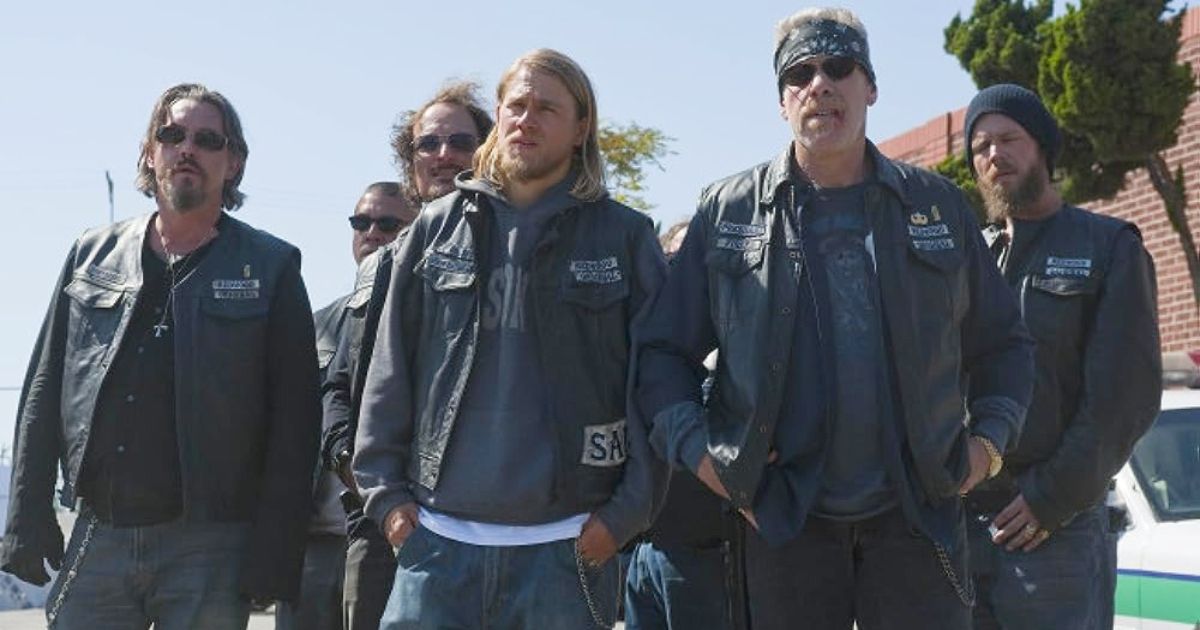 Season 2 went out with a gut-wrenching bang, as the Sons of Anarchy set out to protect Charming from Ethan Zobelle and The League (a white supremacist gang) once and for all. After tensions mounted all season between the warring crews, the corrupt F.B.I. informant Zobelle is arrested for his actions alongside his accomplice and daughter Polly before ultimately being released by Agent Stahl.
Gemma once again finds herself in a major predicament after she pursues Polly and follows her to her home, where the pair has a violent confrontation that leaves one of them dead. After his son Edmond is killed by Stahl (unbeknownst to him), IRA member Cameron Hayes decides to retaliate against the club and Jax and ends up kidnapping his son Abel and fleeing to Ireland, perfectly setting the stage for the highly-anticipated third season.
The episode concludes with an anguished Jax crying out for his son on a dock after Hayes escapes with him, his brothers attempting to comfort him while they also mourn the loss of one of their own.
8
Gilead (Season 2, Episode 7)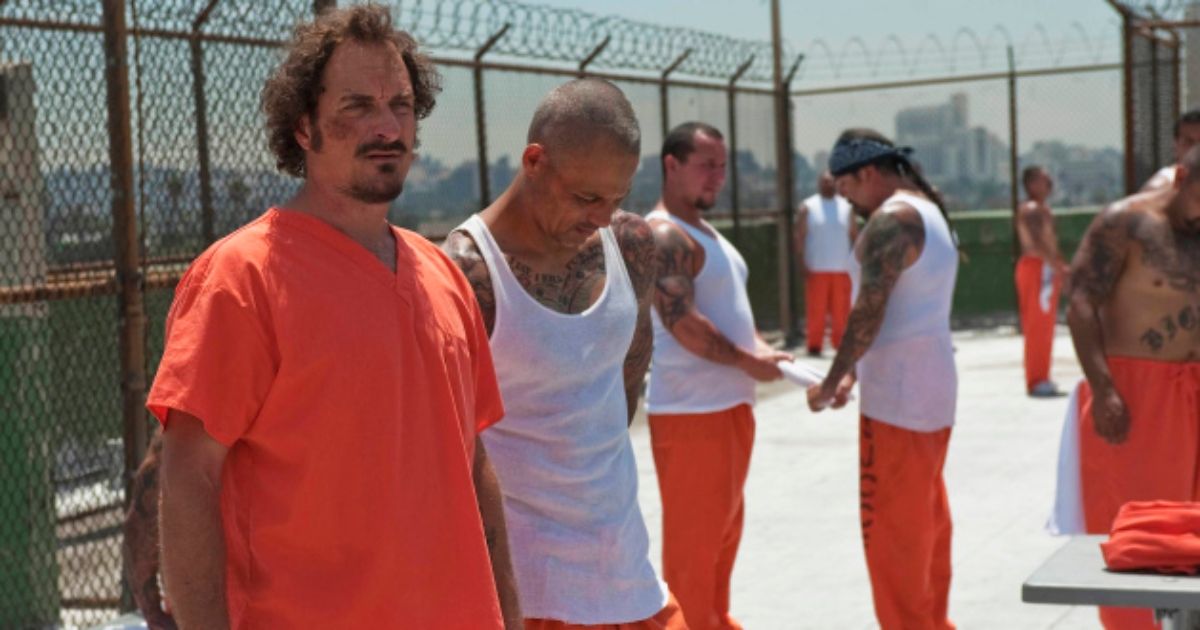 Jax and Clay's strained relationship is tested even further in "Gilead," which sees the Sons behind bars after being set up and ultimately caught red-handed with firearms. Members of SAMCRO (besides Opie, who managed to flee the scene) must fight to survive inside with many different enemies gunning for them as their loved ones on the outside anxiously attempt to free them. The episode shakes up the normal formula and setting and depicts the brothers as they must team up to keep each other safe while they await their eventual releases.
Related: Why Sons of Anarchy Has Earned Its Place as a Cult Classic
The scheming Agent Stahl sets out to further damage the dynamic between Jax and Clay, planting seeds of doubt in both men that results in an all-out brawl between the two. Bobby wisely allows them a chance to get out their frustrations and anger, which helped strengthen their relationship in a move that backfired for Stahl.
7
Aon Rud Persanta (Season 6, Episode 11)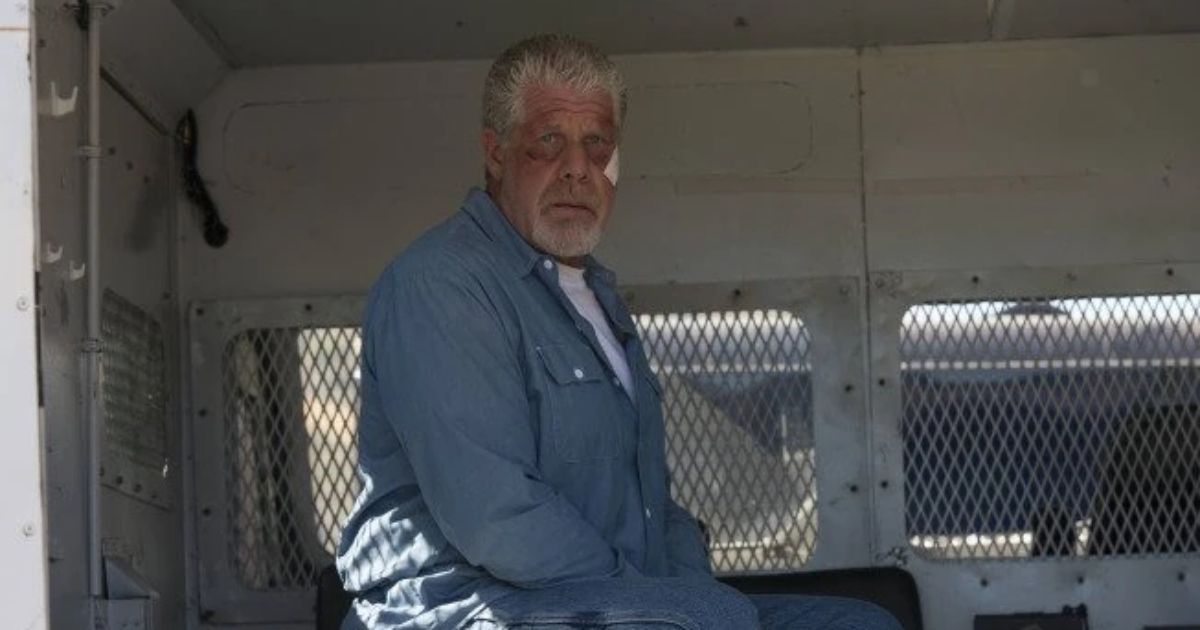 Clay Morrow took his final bow in Season 6's "Aon Rud Persanta," in which his turbulent relationship with his stepson Jax reaches its breaking point in a gory, blood-soaked fashion. After years of manipulation, lying, and deceit, Clay is finally forced to face the skeletons in his closet and must be held accountable for not only the death of Jax's father John but also for those of Piney and Donna (among countless other misdeeds).
Clay was only kept around due to his connections with the Irish Kings, and after serving his purpose, Jax was finally able to get the revenge he had been yearning for. Fans of the thrilling series were able to witness justice be served as Jax pulled the trigger on his former President and stepfather, with seasons of conflict and tension culminating in the satisfying conclusion for the fallen-from-grace leader.
6
Sovereign (Season 5, Episode 1)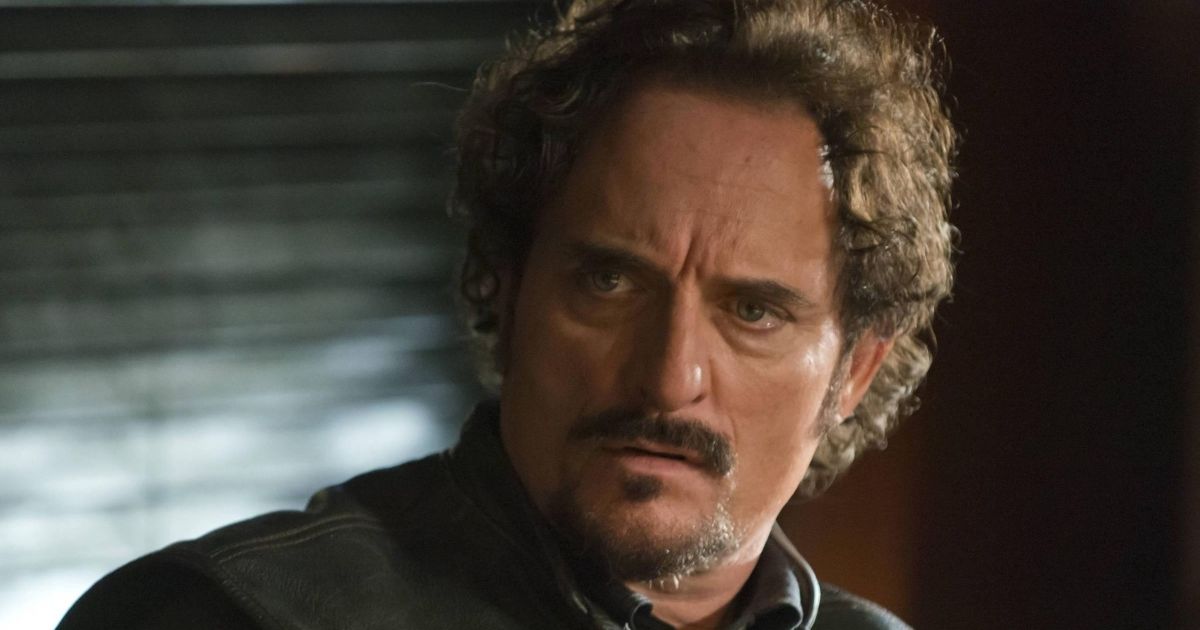 The delightfully weird and offbeat Tig is known as the comedic relief in the series, but in the opening episode of Season 5 Clay's right-hand man is faced with an unfathomable heartache that leaves him completely shattered. After becoming the official new president of the club following Clay's demotion, Jax must deal with Tig's actions and role in the death of ruthless Oakland gangster Damon Pope's daughter, whom he inadvertently ran over with his car in the previous season.
As Jax attempts to navigate being the leader of the club, Tig is forced to witness the brutal and disturbing death of his own daughter Dawn at the hands of the powerful mobster. Handcuffed and helpless, Tig watches in horror as Pope pours gasoline on his child and after screaming and begging for Pope to kill him instead, the kingpin throws his cigar on the young woman and sets her on fire. Tig is left absolutely devastated and retaliates after the unspeakable act, cradling his daughter's burnt body in a heartbreaking fashion.
5
A Mother's Work (Season 6, Episode 13)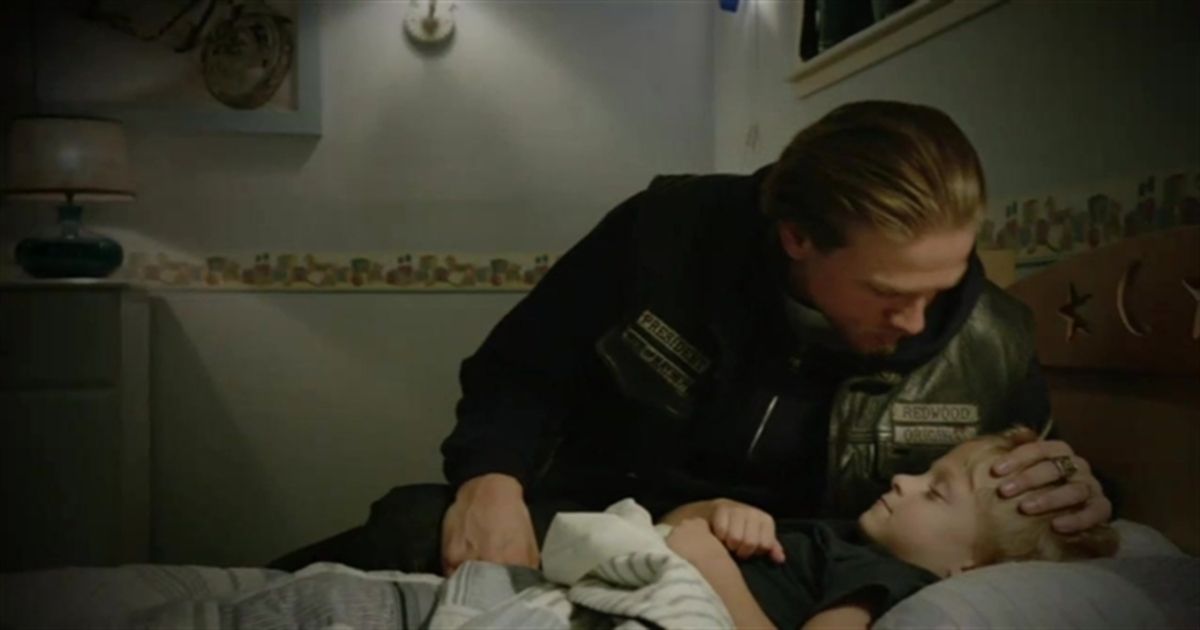 Sons of Anarchy has never shied away from giving some of their most memorable characters epic send-offs, and in the Season 6 finale, Jax was left completely shattered after the death and subsequent discovery of his longtime love Tara. Gemma's disdain and hatred for the good doctor were always front-and-center in the drama, with the two ladies often battling it out for Jax's love and affection.
In "A Mother's Work," Jax's happy ending and potential life outside of Charming with Tara and his kids was horrifically dashed after a drunk and grieving Gemma set her sights on Tara on a mission for revenge. Gemma ends up getting physical with Tara and smashes her in the head with an iron, becoming consumed by her hatred for her rival and disturbingly killing her with a carving fork to the skull.
Once again, Gemma assumed that Tara had betrayed her son when in actuality their bond had never been stronger. Tara's tragic death is without-a-doubt one of the most difficult losses to stomach in the series.
4
Red Rose (Season 7, Episode 12)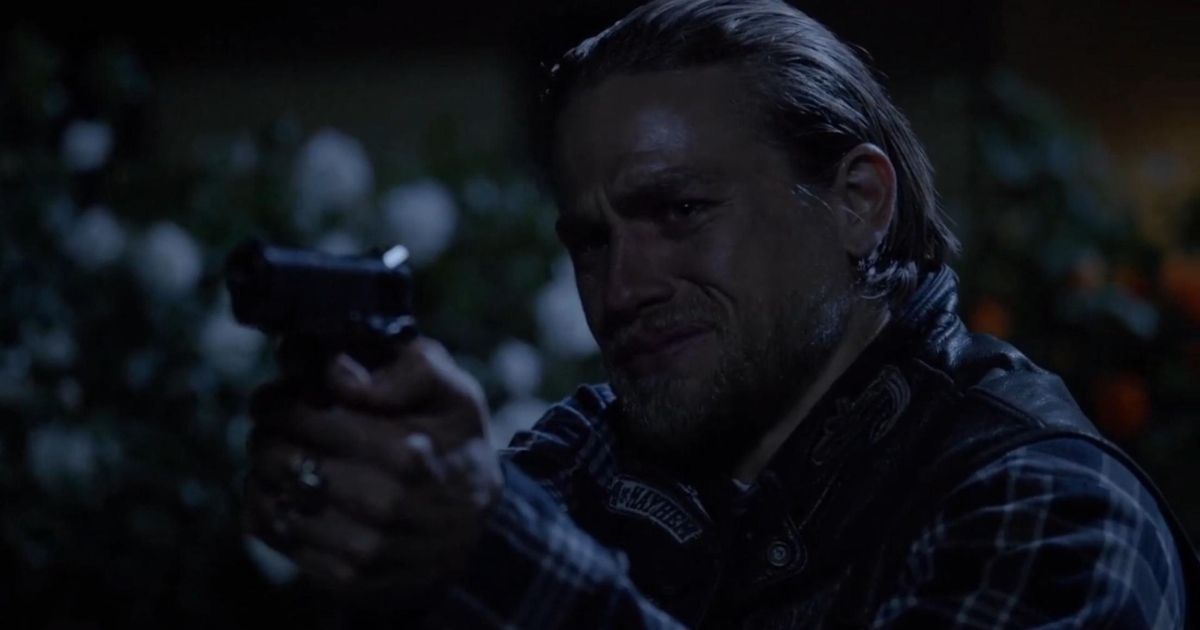 Like her conniving husband Clay, Gemma was forced to atone for all her past evil acts in "Red Rose," in which Jax continues his downward spiral where redemption is beyond reach. The president's descent to madness and mayhem was well-documented, as he became progressively more dangerous and ruthless after taking over the leadership role at the club. When he learns the shocking truth about his wife Tara's brutal death, at the hands of his own mother nonetheless, audiences immediately knew things would not end well for Gemma.
For seven seasons, Gemma spent her time fighting to keep Jax as close to her and the club as possible, and her overwhelming rage and resentment towards Tara resulted in her appalling murder. Though Jax had previously had struggles when it came to seeking revenge against those closest to him, he was able to chillingly pull the trigger and murder his own mother, thus establishing the lead character as irredeemable.
3
The Sleep of Babies (Season 1, Episode 12)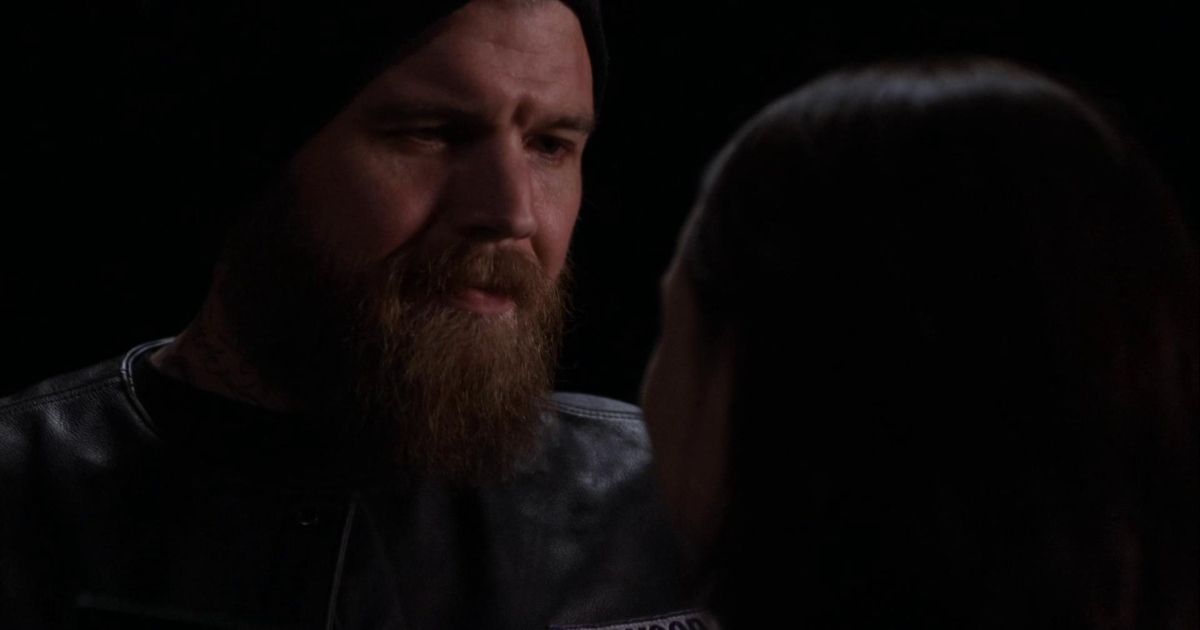 It didn't take long for the gritty series to shock and stun its audiences with devastating deaths, and witnessing Opie's wife Donna get murdered in a botched hit was downright disquieting. After Clay and Tig come to the assumption that Opie is a rat, they decide to eliminate the club member by gunning him down and making it look like an opposing club was to blame. After Agent Stahl detained Opie and his family for questioning (and making him look like a snitch), Clay orders Opie's death after discovering his truck had been wiretapped.
After spending the season pulling away from the club, Donna finally realizes that the SOA is all that Opie knows, and she sets out to be more supportive and embrace the lifestyle. After Tig is tasked with carrying out the murder, he follows Opie's truck one evening and opens fire, not realizing that Donna had decided to drive the rig home instead. After realizing Opie refused to rat, both Tig and Clay are consumed by grief while Opie is left completely destroyed by his wife's death.
2
Laying Pipe (Season 5, Episode 3)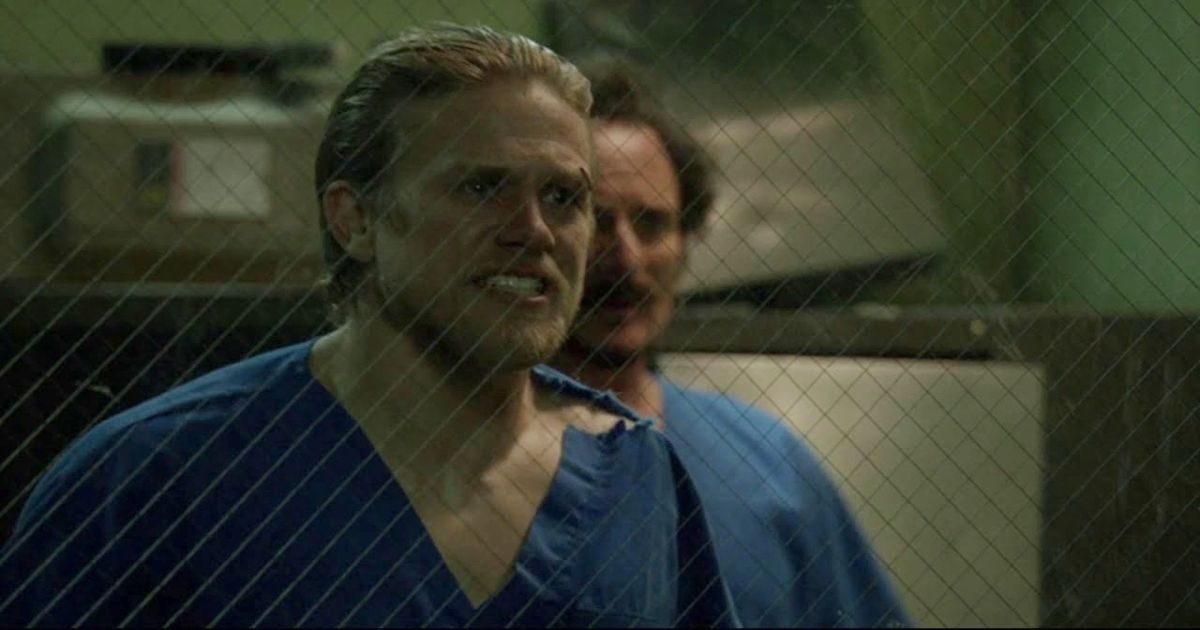 In one of television's most emotional and heartbreaking episodes of all time, Opie made the ultimate sacrifice for both his beloved brother Jax and his fellow Sons after they find themselves in the county jail because of Damon Pope. After having a sitdown with the barbaric gangster, Pope tells the SAMCRO president that in order for the sins of the club to be washed away one of the members will have to die. As Tig, Chibs, Jax, and Opie struggle to stay alive during their stint in jail, the group's leader is faced with an incomprehensible decision.
Fans of Sons of Anarchy will without a doubt remember the agonizing look on Jax's face as he is forced to witness the execution of Opie by the prison guards, after his best friend courageously volunteers and tells him, "I got this." Watching in torment from the other side of the glass, a horrified and heartbroken Jax, Chibs, and Tig watch as Opie is savagely beaten to death in his ultimate sacrifice for the club.
1
NS (Season 3, Episode 13)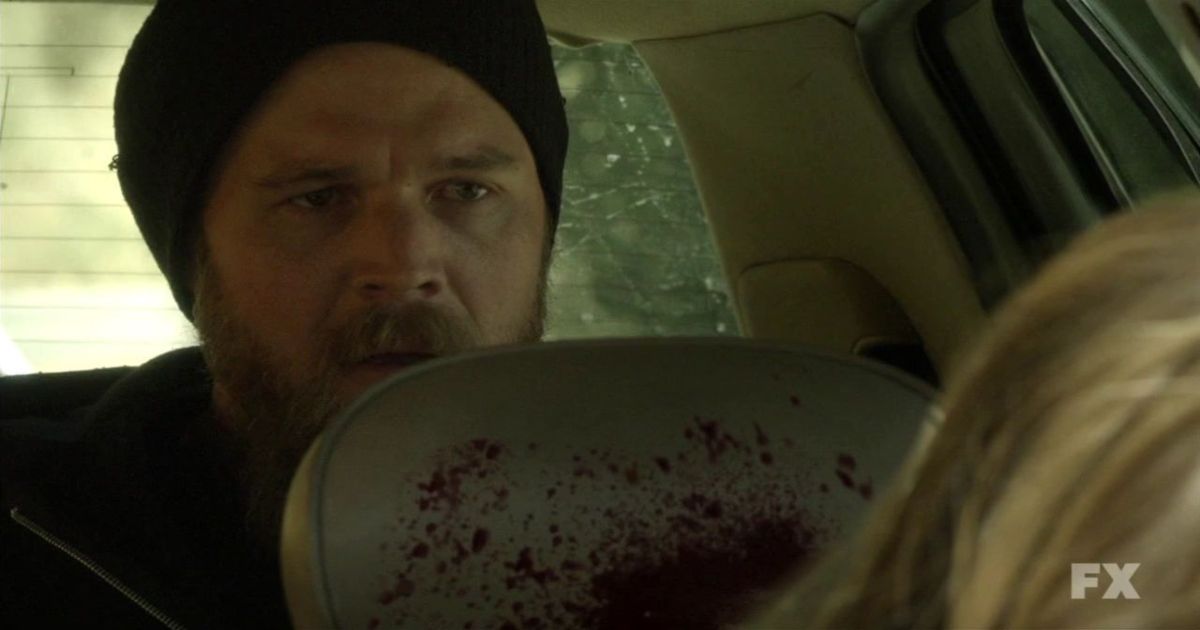 Passionate fans of Sons of Anarchy rejoiced when the sneaky and downright nasty ATF agent Stahl finally got her comeuppance, as the deplorable character's actions finally caught up to her. After leaving death and destruction in her wake, Stahl saw her reign of terror come to an end when Opie made her get in the front seat of a car and reenact his wife Donna's final moments, telling a bawling Stahl, "This is what she felt," shooting her in the back of the head in long-awaited retribution.
Not only was Opie able to finally get the closure he so desperately needed, but Chibs was also able to eliminate his sworn enemy Jimmy O., who stole not only his wife and daughter but also forced him to leave his home in Ireland many years before. The episode also ends with Tara accepting her role in Jax's life and standing by his (and the club's side), and it also reveals that she discovered letters that implicate both Clay and Gemma in the death of Jax's father John.