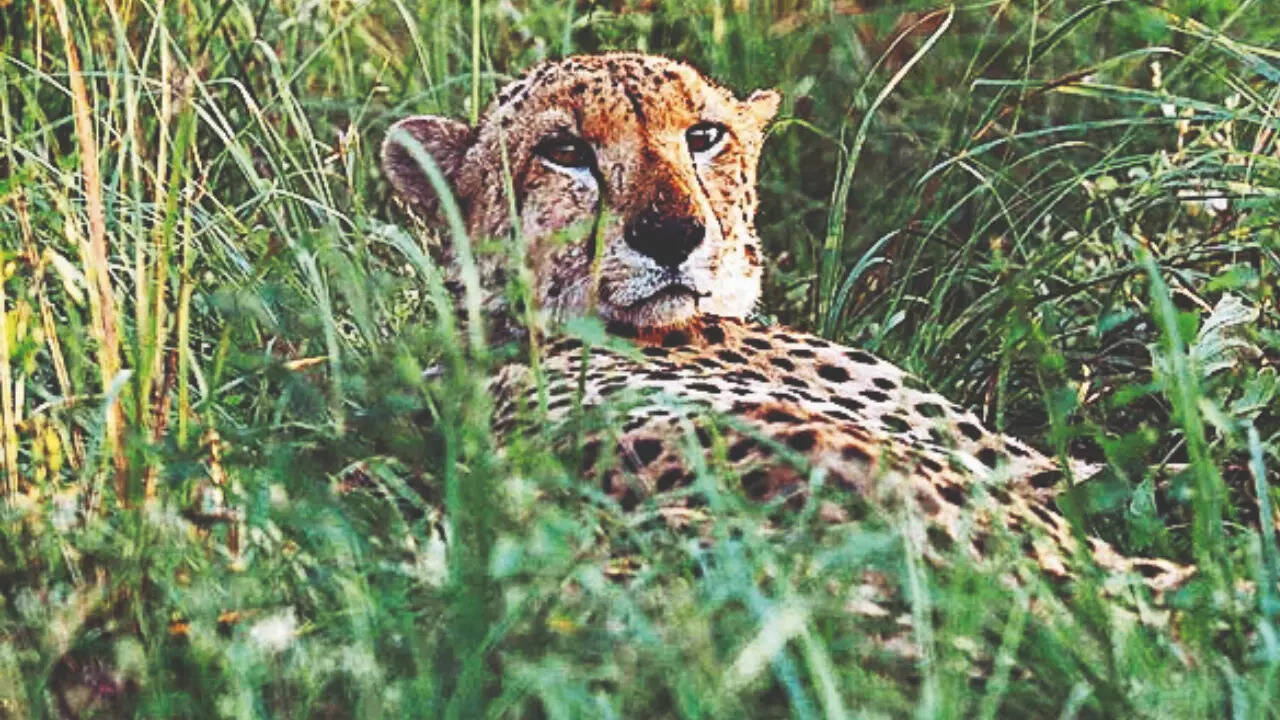 NEW DELHI: Assured by the Centre that all necessary steps are being taken to make Project Cheetah successful and the "overall indication is very encouraging" despite deaths of six cheetahs and three cubs, the Supreme Court on Monday refrained from interfering in the process but observed that mortality rate is not low.
Appearing before a bench of Justices BR Gavai, PS Narasimha and Prashant Kumar Mishra, dditional solicitor general Aishwarya Bhati told the court that the project is one of its kind in the world for intercontinental translocation of wild animals and 14 out of 20 cheetahs are surviving.
As the bench asked that as per media reports nine cheetahs died, the ASG said only six out of 20 died and three cubs out of four cubs born here died. Bhati further explained that cheetahs are adapting to Indian conditions and they have even established their territory and the overall indication is very encouraging. She said that deaths happened because of hot temperatures in India in comparison to their earlier location in South Africa and Nigeria. She submitted that the deaths of six cheetahs and three cubs in Kuno National Park is not alarming as the survival rate of big cats is much lower and said that best possible veterinary support and healthcare is being provided to them to ensure their survival.
Recording the statement of Bhati that the Centre has appointed a committee and is also holding consultation with international experts on cheetahs, the court reposed faith in the governement to do the needful and refused to interfere, saying the issue has to be examined and decided by experts and not by the court which doesn't have expertise.
"We see no reason to disbelieve the statement of the Centre. The issue should be best left to the experts as we do not have expertise," the bench said.
"It is noteworthy to mention that the general scientific awareness is that being an integral part of the ecosystem, cheetahs in general have a very low survival rate that is 50% in adults even in the non-introduced population. In the case of introduced population the survival rates are even much lower taking other variables into account which may lead to about 10% survival in cubs, and thus, mortalities, though troubling and in need of redressal and curtailment, are not unduly alarming," the National Tiger Conservation Authority said in its affidavit.
It said the state and the Centre are working in coordination and a steering committee composed of experts from various fields such as wildlife, forest, social science, ecology, veterinary science etc has been constituted to oversee and monitor the effective implementation of Project Cheetah.