Summary
A24's horror film Talk to Me has been banned in Kuwait due to the gender identity of actor Zoe Terakes.
The film does not include any scenes or commentary regarding Terakes' gender identity, but Kuwait's ban marks the first time the country has banned a film based solely on an actor's gender identity.
Terakes responded to the ban on social media, emphasizing that their identity alone was the reason for the ban and expressing sadness for the impact it has on Kuwait's queer and trans population.
A24's Talk to Me has been banned in Kuwait. According to The Hollywood Reporter, the decision to ban the horror film is a result of Zoe Terakes' gender identity. Terakes, who identifies as nonbinary and trans masculine, stars in the film as Hayley, one of the owners of the embalmed hand that connects the living with the dead. While Kuwait has banned films involving gender and sexuality in the past, this decision marks the first time the country bans a film based solely on an actor's gender identity; Talk to Me doesn't include any scenes or commentary regarding Terakes' gender identity.
This weekend, Terakes took to social media to share their response regarding the film's ban. Sharing a picture of Friday's The Hollywood Reporter headline, Terakes wrote:
"Hello. I've been wondering how to respond to this. Whether it deserves the dignity of a response. This isn't the first film Kuwait has banned. If there are queer or trans themes or scenes in your film, it's probably not gonna make it to the Gulf. Which is devastating and terrifying in its own right. But our film doesn't have queer themes. Our film doesn't actually ever mention my transness, or my queerness. I am a trans actor who happened to get the role. I'm not a theme. I'm a person. Kuwait has banned this film due to my identity alone. Reportedly, this is a first. This is a new precedent. It is targeted and dehumanising and means to harm us. As much as it is very sad to be on the receiving end of this, what is even more heartbreaking is what this precedent means for the queer and trans people of Kuwait."
Terakes went on to speak on the significance of representation, adding that while "eliminating trans actors on screens will not eliminate trans people" it will cause harm as "it will eliminate a lot of hope." They went on to express their sadness for Kuwait's LGBTQI population, and urging fans to consider donating to the Rainbow Railroad, a Canadian organization that assists LGBTQI persons escape violence and persecution in their home countries. You can read Terakes' entire statement below.
Today, Causeway Films, the production company behind the film, and its sales agent Bankside Films, issued a statement in support of Terakes:
"We stand in solidarity with Zoe Terakes following the decision by Kuwait to ban the film Talk to Me. Zoe has made their own statement, which we fully support, and we are immensely proud of their involvement in the film."
Related: 20 All-Time Best Gay Characters in TV History
Zoe Terakes Is All Set to Join the MCU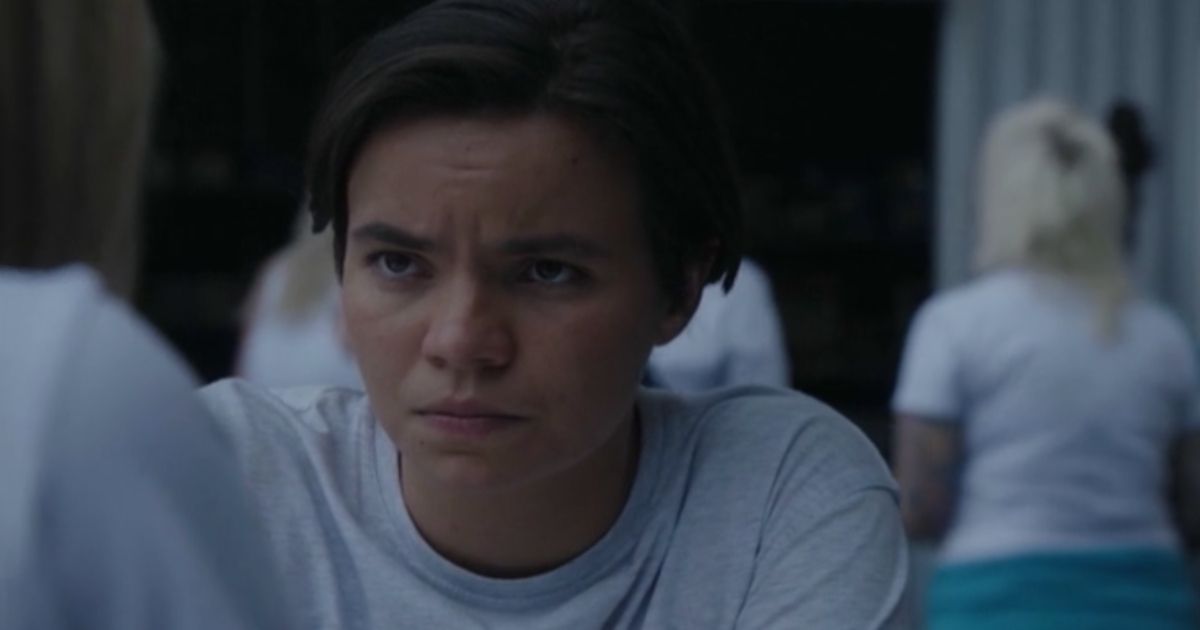 Last fall, Terakes joined the cast of Marvel's upcoming Ironheart series, making them the first trans actor in the MCU. While Terake's character details remain unknown, they star alongside Dominique Thorne, Anthony Ramos, Jim Rash, Alden Ehrenreich, Manny Montana and Lyric Ross.
In an interview earlier this year, Terakes spoke about their casting in Ironheart, telling Collider:
"I think as trans people, growing up I didn't get to see myself anywhere, so I didn't really know that I existed. And especially not in a superhero show or movie. And so I think I just feel deeply grateful and moved that little trans kids and trans teens have something to look at and to know they exist and to know that they can have superpowers, and that that's where we belong. We don't just belong in trauma stories on the fringes dying in things, you know? We belong there with the big guys. So yeah, it meant a lot to me."
Ironheart is scheduled for release on Disney+ later this year. Danny and Michael Philippou's critically acclaimed Talk to Me is currently in theaters.