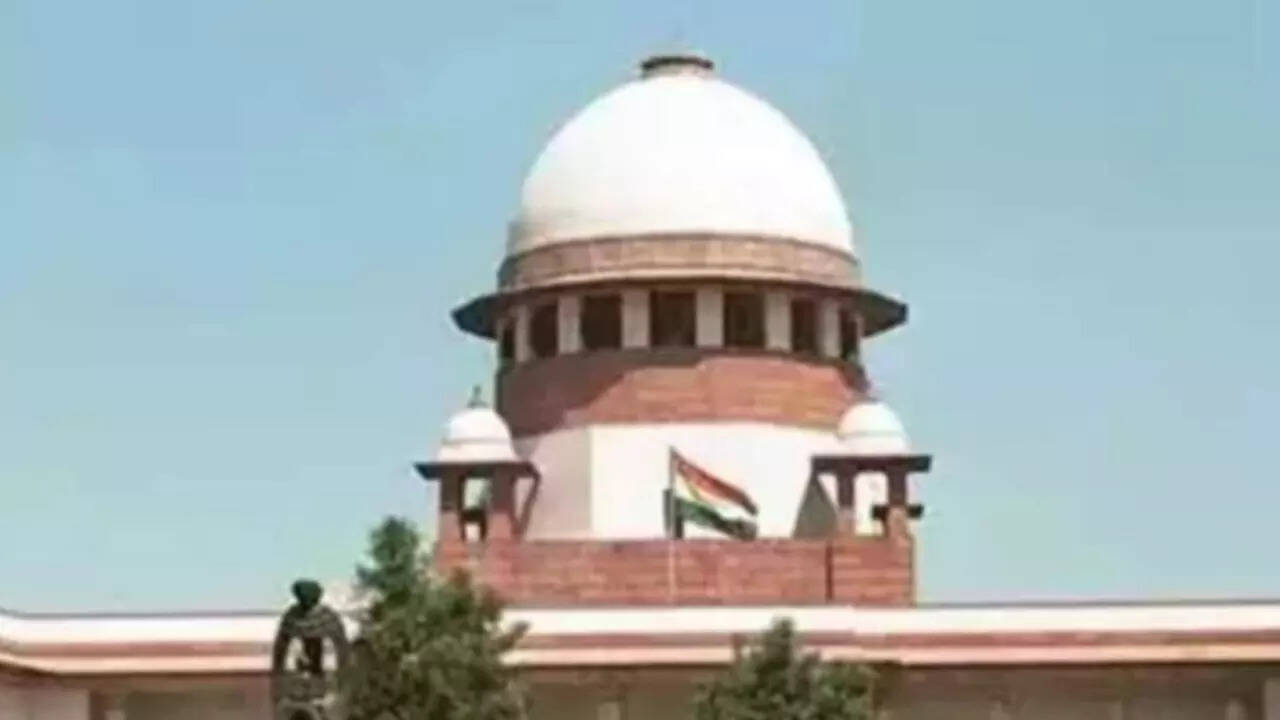 NEW DELHI: The Supreme Court on Monday said it will constitute a team of three former high court judges – led by former J&K chief justice Gita Mittal – to oversee relief, rehabilitation and rebuilding measures in strife-torn Manipur. Supervision of other criminal cases, excluding the 12 heinous cases referred to CBI, by 42 state police SITs would be supervised by ex-Maharashtra DGP Dattatray Padsalgikar who would periodically report to the SC.
The court also said it would depute police officers from other states to the CBI investigation team and to each of the state SITs.
The ex-judges' team includes Justices Shalini Phansalkar Joshi of Bombay HC and Asha Menon of Delhi HC.
Refusing to get dragged into partisan arguments and blame games between counsel representing clashing Kuki and Meitei communities, a bench of Chief Justice DY Chandrachud, and Justices JB Pardiwala and Manoj Misra said on Monday that the court's attempt at the first instance is to restore citizenry's faith and confidence in the rule of law and investigations into the offences committed by miscreants.
Heeding attorney general R Venkataramani's sagely advice that the SC needed to tread cautiously when there are attempts by "certain forces" to vitiate the prevailing tense situation and that the effort must be to establish peace, the bench said it would hear later all other contentious issues, including opening of blockaded national highways at Kangpokpi and Jiribam to disrupt supplies to the valley, disarming of militant groups and preventive measures against such clashes in future.
Solicitor general Tushar Mehta said 12 FIRs recording alleged commission of serious crimes against women, including the case where two women were paraded naked and one of them gang-raped, have already been transferred to CBI. He told the court that if such crimes were discovered later, those would also be automatically referred to CBI for investigation. He said that the SC could set up any monitoring mechanism comprising judges and judicial officers of its choice but opposed participation of social activists, as was suggested by petitioners.
SC said it will depute five deputy superintendent rank officers from various Hindi-speaking states to the CBI to be part of the investigations into the 12 FIRs. "We are not casting aspersions on the competence of CBI, but it is for the purpose of making the probe appear more impartial. The CBI probe into these cases would be supervised by a joint director of the agency," it said.
After the state government informed the SC that it had constituted 42 SITs to investigate the 6,500-odd FIRs registered in connection with the ethnic clashes, the bench said it will entrust the supervision of the probes by SIT to Padsalgikar, a former deputy national security adviser. The CJI-led bench said it would draft in one inspector-level police officer, from other states, in each of the 42 SITs.
On the three women retired HC judges' team — Justice Gita Mittal, Shalini Phansalkar Joshi of Bombay HC and Asha Menon of Delhi HC — the CJI-led bench said they would focus on measures taken for providing relief, rehabilitation, and rebuilding of destroyed homesteads and places of worship. SC asked the Manipur DGP to provide adequate security to the three women retired HC judges during their visit to relief camps and other areas.