Contrary to popular belief, the horror genre isn't completely off-limits for kids. Yes, some films are quite traumatizing, even for adults, but that doesn't mean there aren't any kid-friendly horror movies. There's nothing wrong with getting a healthy dose of spookiness, regardless of whether it's Halloween season or not. After all, there has to be a point in which we can "train" them to face something they will face at some point in their lives.
Update August 8, 2023: This list has been updated with even more fun movies for kids that are scary but not too scary.
Call it "gateway" films, or family-friendly scary films, we put together a list for you and your kids to enjoy. All we can guarantee is they will ask for more. So, don't say we didn't warn you. Here are some best first-time horror films that are just the right amount of horror for kids to watch. Chances are you also started with some of these.
15
The Mummy (1999)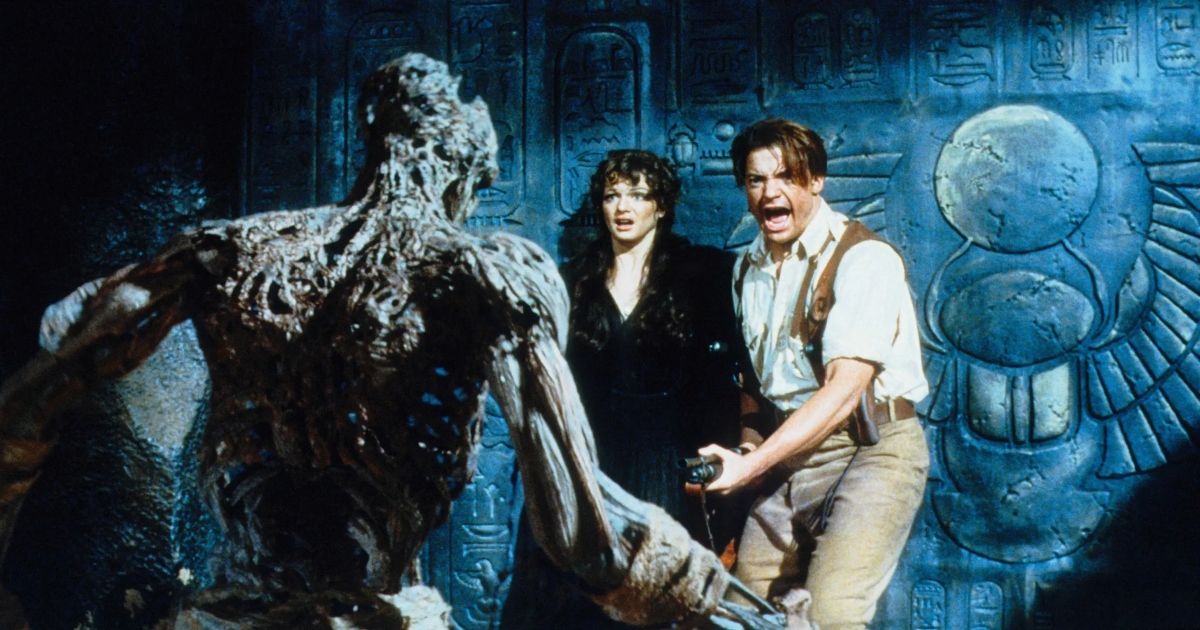 Mummies, curses, and treasures are the perfect combination for a fun yet scary adventure film. Stephen Sommers' The Mummy is not exactly a horror film. It's more of an action-adventure film. However, some of the scenes in the film can be a bit frightening, making it a great film for young kids who want to slowly explore scarier films.
The Mummy follows adventurer Rick O'Connell and his team of explorers who travel to Hamunaptra, the City of the Dead, in search of treasures. However, they stumble across a 3000-year-old tomb and end up awakening a vengeful Egyptian priest with supernatural abilities. You know Brendan Fraser? This is the one that shot him up to the Hollywood spotlight.
14
ParaNorman (2012)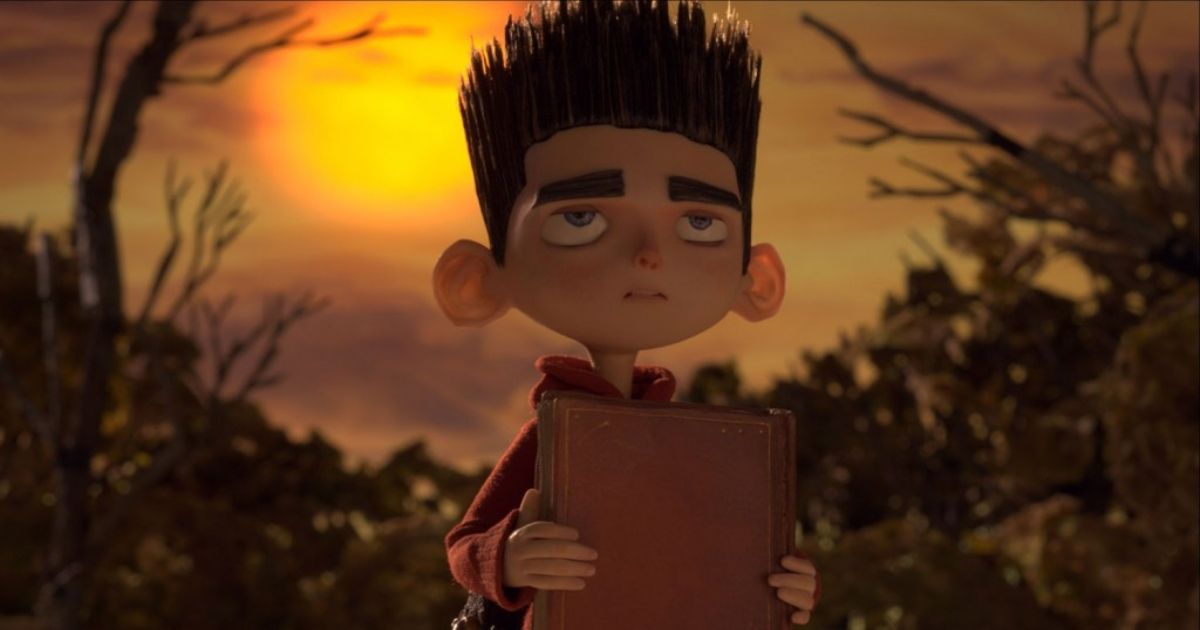 What's better than zombies to give kids a glimpse into the horror genre, right? Directed by Sam Fell and Chris Butler, ParaNorman follows 11-year-old Norman, who not only has the ability to communicate with the dead but also prefers their company over that of the living. Norman soon discovers that their town is cursed by a centuries-old witch, and he's the only one who can save them as zombies begin to rise from the grave. Even though ParaNorman is full of ghosts, corpses, zombies, and witches, it is specially made for children. The zombie chases in the film are just the right amount of scary that, makes it a great film for a younger audience.
13
Frankenweenie (2012)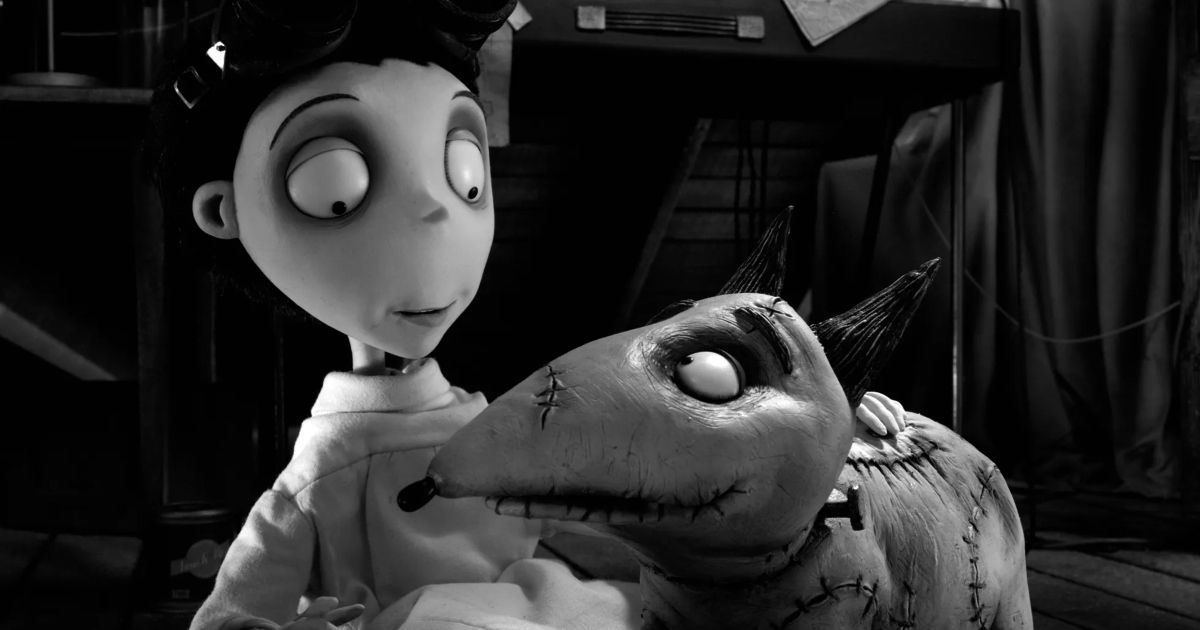 Tim Burton's animated horror comedy Frankenweenie is based on Mary Shelley's 1818 celebrated book Frankenstein. The movie follows young Victor Frankenstein, who uses electricity to bring back to life his beloved dog, Sparky. When other kids discover what Victor has done, they resurrect their own pets, which results in chaos and mayhem. As the film has various references to classic horror movies such as Frankenstein and Dracula, the visuals are quite scary. However, the story itself isn't as scary, making it appropriate for a younger audience.
12
Corpse Bride (2005)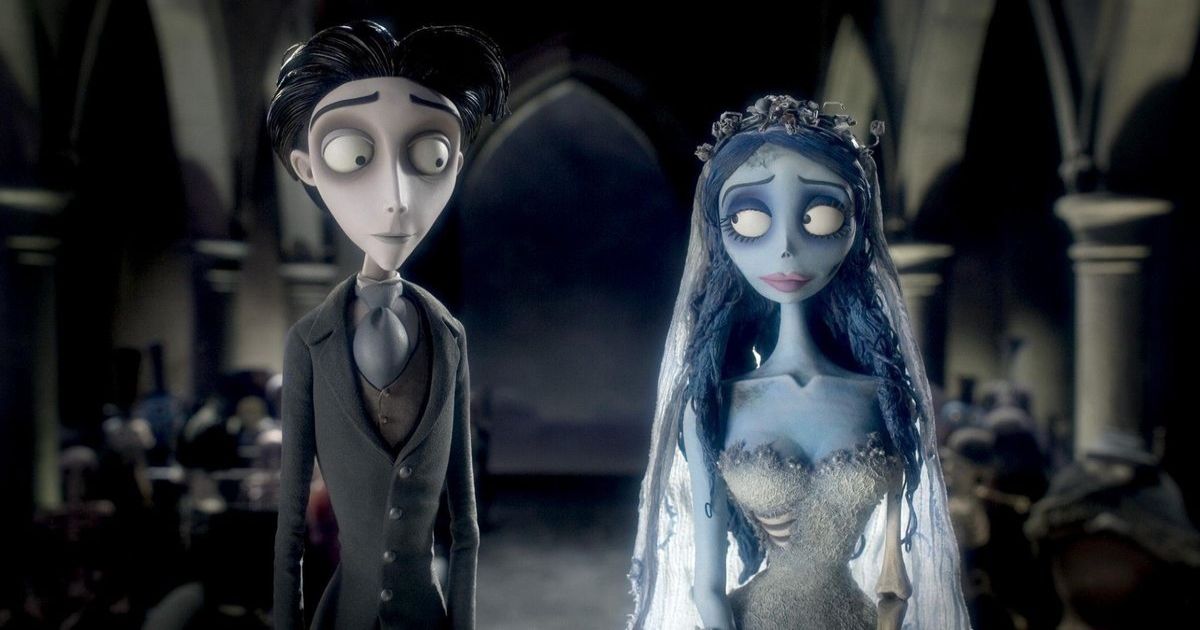 Tim Burton's dark musical fantasy film Corpse Bride has just the right amount of a scare factor to introduce kids to the horror genre. The film centers around Victor, who is nervous about his arranged wedding with Victoria, whom he does like. While rehearsing his wedding vows in the forest, Victor is dragged away into the Land of the Dead by Emily, a dead girl who wants to marry him. The film follows Victor as he tries to return to his own world to marry Victoria in time. Corpse Bride takes the audience into the Land of the Dead, which has the dark creepy visuals and atmosphere needed for a scary movie, but the narrative isn't as frightening, making it an easy watch for kids.
11
The Nightmare Before Christmas (1993)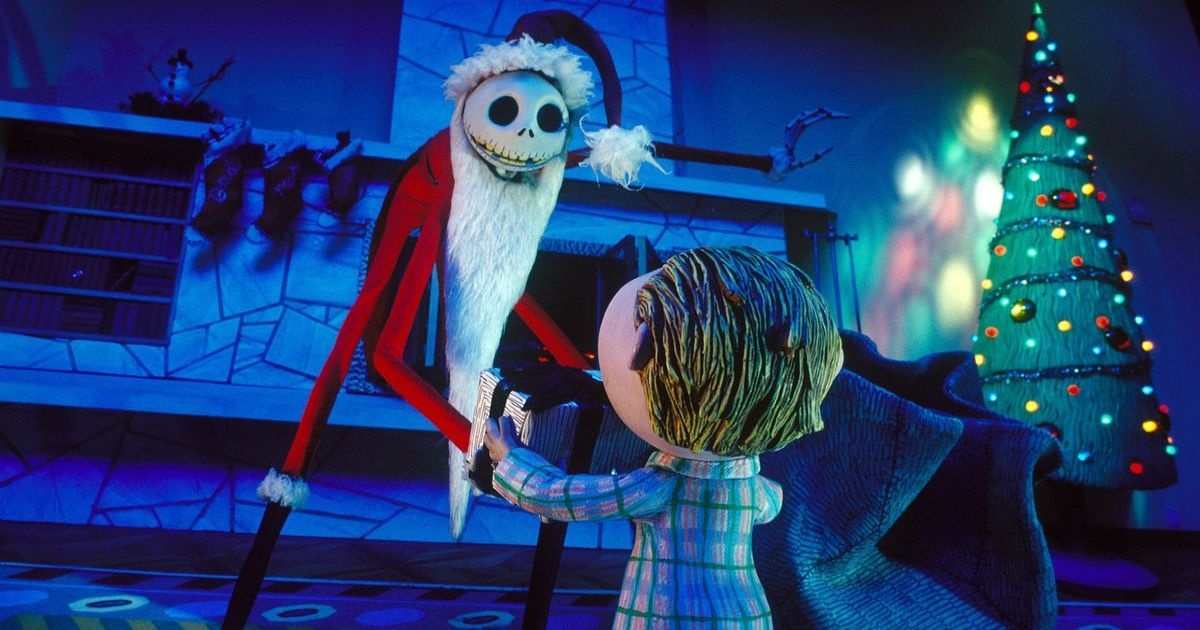 Directed by Henry Selick and conceived by Tim Burton, The Nightmare Before Christmas is a dark fantasy musical that follows the misadventures of the King of Halloween Town, Jack Skellington. In the film, Jack stumbles across Christmas Town and decides to bring Christmas under his control after kidnapping Santa Claus.
Related: Should Nightmare Before Christmas Be Considered Part of the Disney Renaissance?
As with Selick's and Burton's other works like Coraline and The Corpse Bride, The Nightmare Before Christmas packs a lot of scary and creepy imagery with an overall dark atmosphere. It might give kids a healthy little scare, but won't freak them out too much. In fact, once kids get used to the scary visuals, they're likely to enjoy the film, especially with musical numbers. The scene with the kid unpacking a Christmas present that contains a severed head is hilarious!
10
The Monster Squad (1987)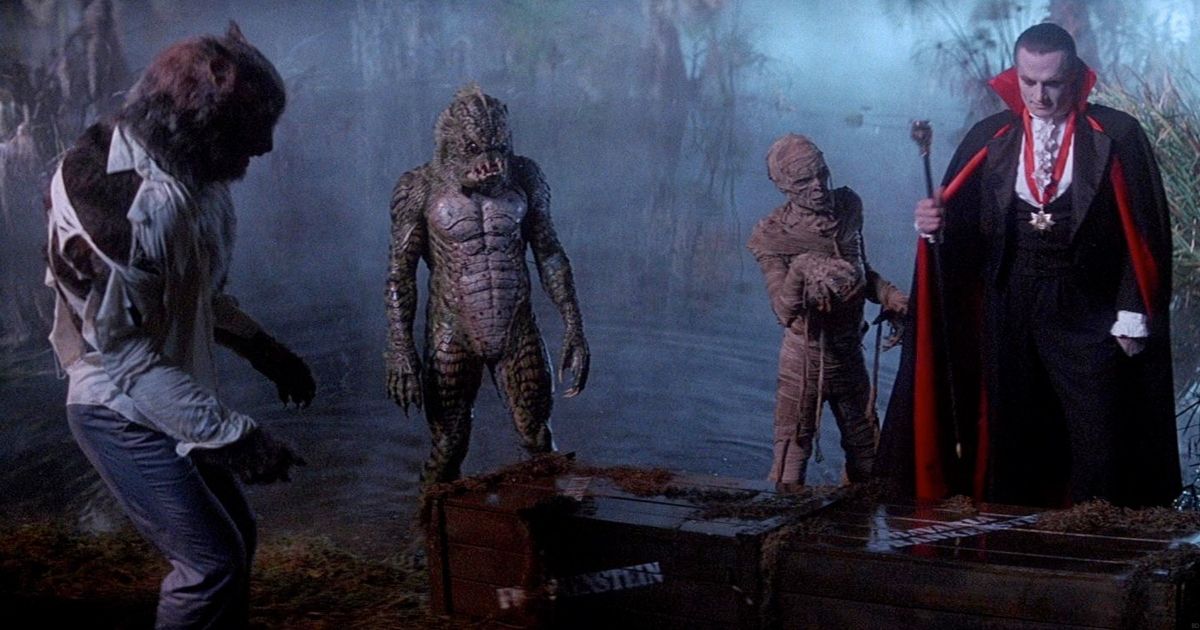 Fred Dekker's comedy-horror film The Monster Squad has become a cult classic over the years. The film follows a group of five kids who find themselves facing up against a group of monsters that comprises Dracula, the Mummy, the Gill Man, and Frankenstein's Monster. All of whom are searching for a magical amulet. The Monster Squad has the perfect amount of horror for kids aged thirteen and over. The gory scenes are toned down with a healthy amount of jump scares, making it an enjoyable watch for teens.
9
Gremlins (1984)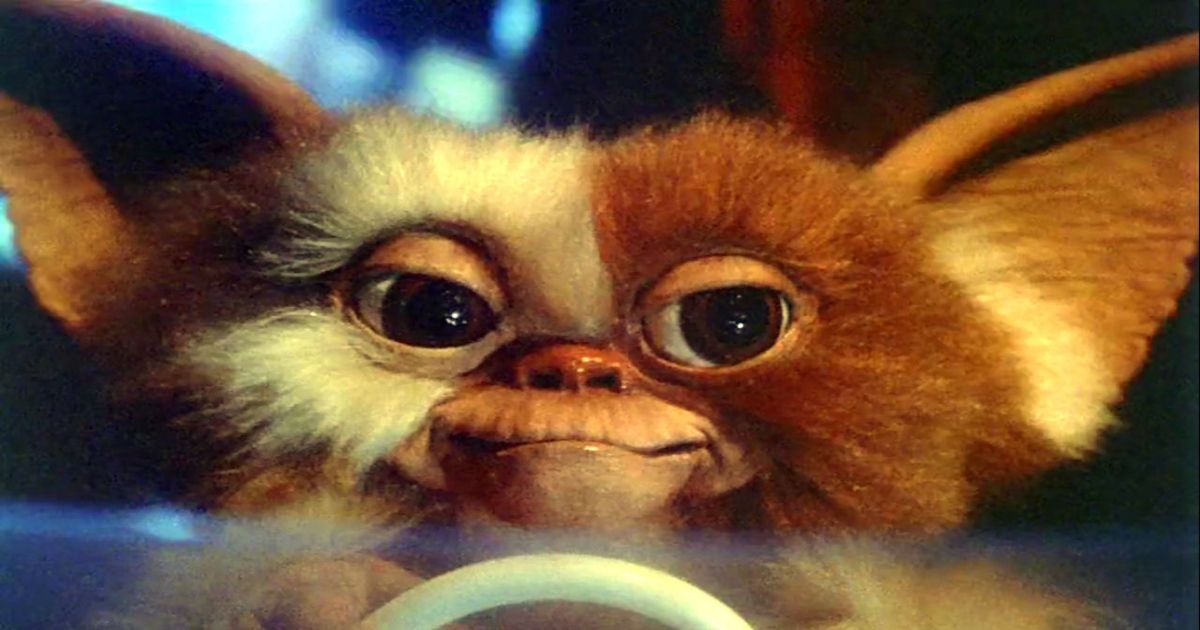 There's nothing more frightening than having tiny mischievous creatures running around and wreaking havoc. Directed by Joe Dante, Gremlins is a black comedy horror film that is fun for adolescents and teens. The dangerous little gremlins in the film appear scary enough to give one the chills.
The filmfollows Billy Peltzer, a young man who receives a Mogwai as a present from his father as a pet. The shopkeeper who sells the Mogwai to Billy's father warns him not to expose the creature to bright light, much less to water, and not to feed him after midnight. Billy ends up breaking all three of these rules, which results in a gang of gremlins running around town and creating chaos on Christmas Eve.
8
Critters (1986)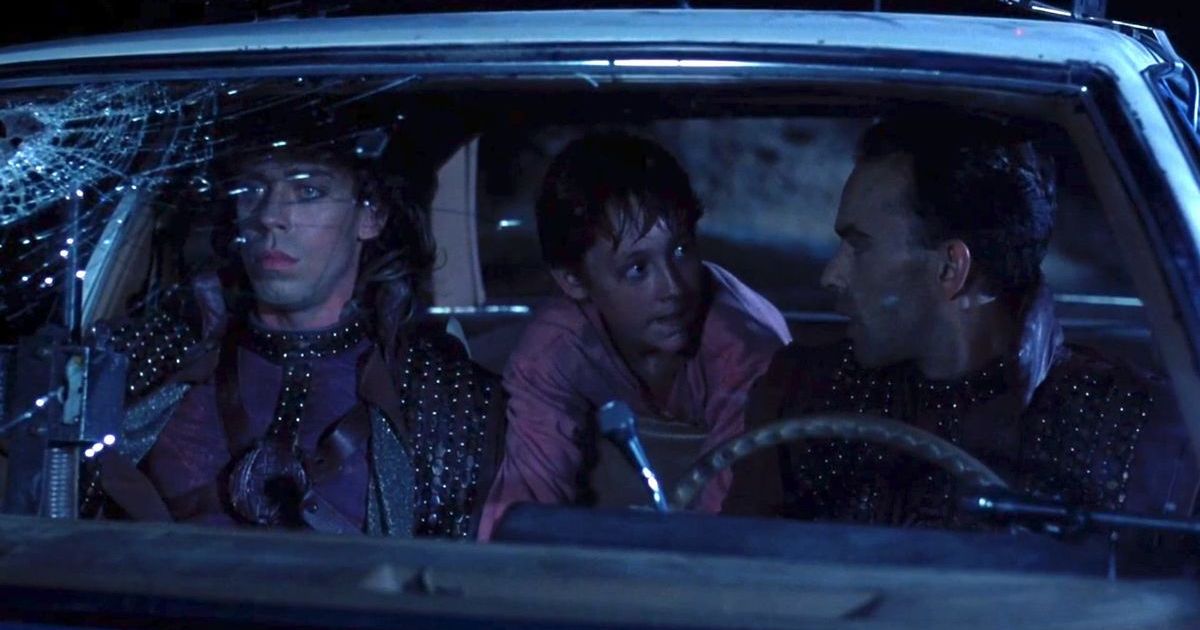 The Krites are funny, deadly and even bring their own subtitles. Think of Gremlins without the budget, the Spielberg touch, the Christmas, and the safety net. Critters is a science-fiction comedy horror film that tells the story of a town terrorized by alien balls of fur that appear to be fluffy but are actually carnivores that can put you to sleep with needles they throw from their spine.
Oh yeah, and their method of transportation is rolling over every terrain. Forget about standards and rules. Critters is a fun little adventure from the '80s that's everything but too dangerous for children. Just explain to them what April is doing with Steve in the barn when the Krites arrive and kill the boyfriend.
7
Coraline (2009)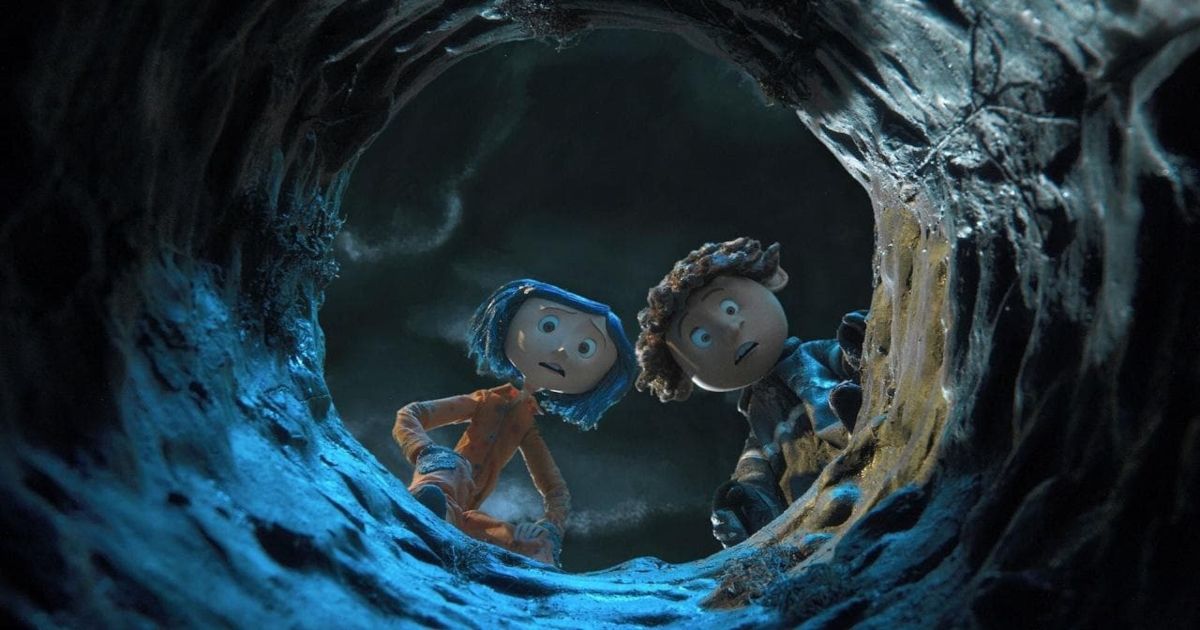 Based on Neil Gaiman's novella of the same name, Coraline is a stop-motion dark fantasy horror film that's perfect for introducing kids to the horror genre. The film follows the titular character, Coraline, who discovers a secret door in her new house, which leads her into a parallel universe. Coraline originally really likes visiting the parallel universe. However, soon she discovers the dark and sinister secrets it holds.
In the film, Coraline is 11 years old, so kids might be able to relate to some of the issues that she comes across. In addition, some of the scary scenes in the film are definitely frightening enough to keep one up at night, especially the ones revolving around the other mother.
6
Monster House (2006)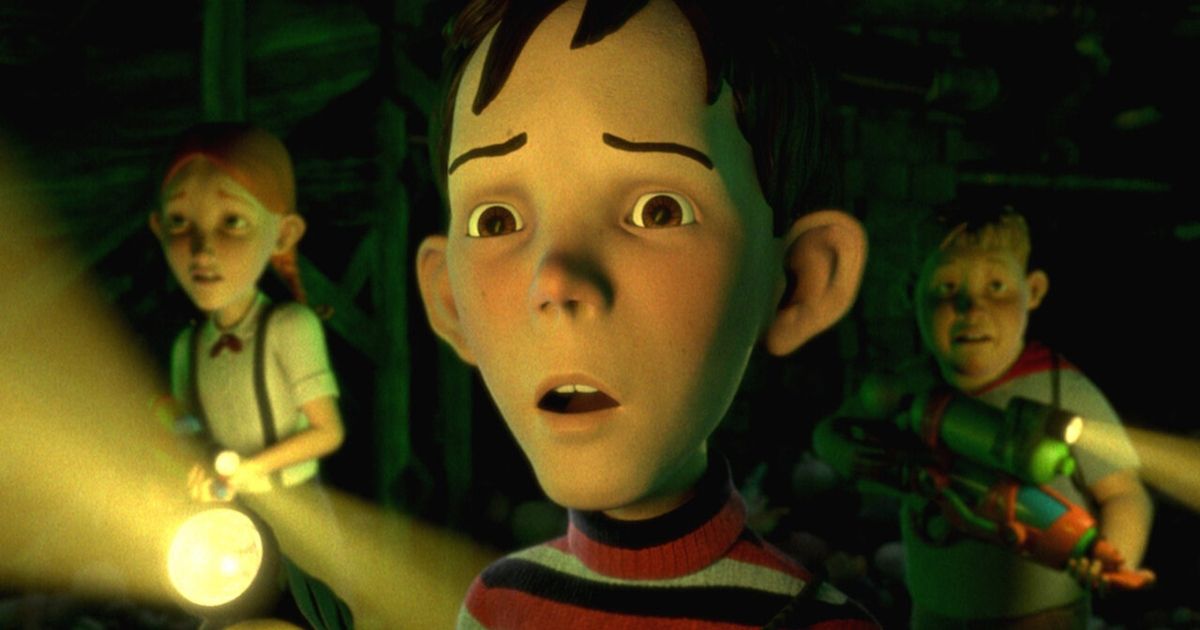 Directed by Gil Kenan, Monster House is an animated haunted house film that's great to give younger audiences a taste of the horror genre. The film revolves around a sentient haunted house that terrorizes the kids in a neighborhood. With Halloween approaching right around the corner, a trio of friends, DJ, Chowder, and Jenny, try to find a way to destroy the haunted structure before it gobbles up innocent trick-or-treaters. The film is appropriate for kids aged 10 and over. The bits where the trio gets stuck inside the haunted house are particularly scary, but the final conclusion does help reduce the overall scare factor as the trio does stop the haunted house in the end.
5
Goosebumps (2015)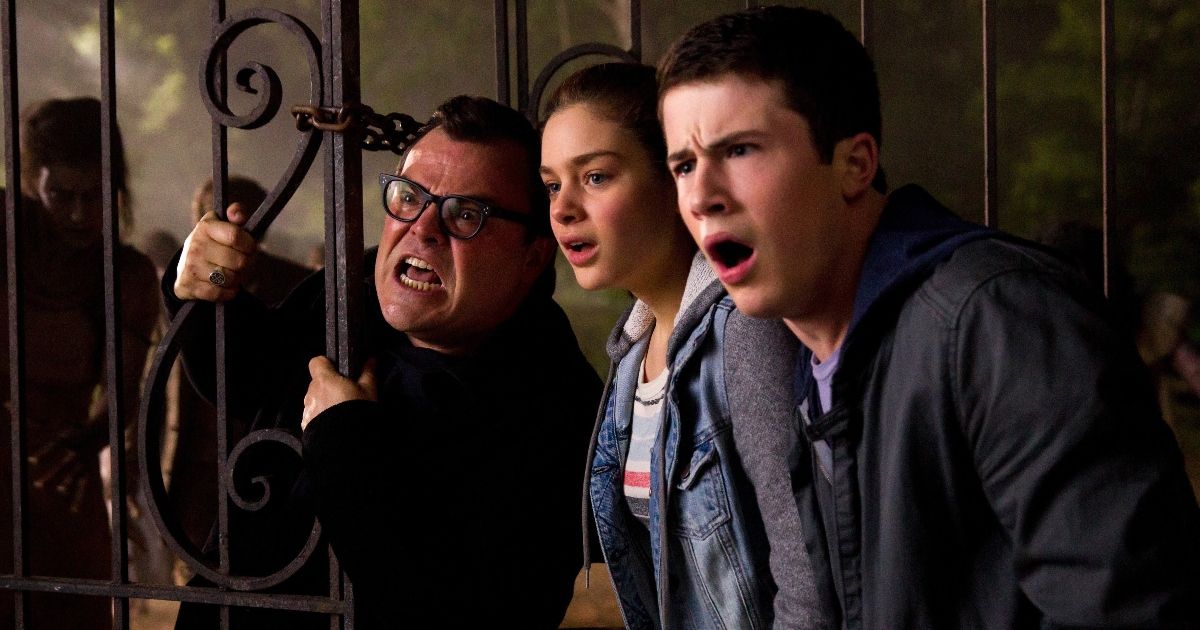 2015's Goosebumps is truly a great piece of comedy horror. It tells the story of what would happen if the creatures from the R.L. Stine books came to life in our realm and terrorized a small town. Starring a bunch of familiar faces like Jack Black and Dylan Minette, Goosebumps is never admittedly a horror film, but has enough scares to give your children a rest after some of the picks on this list. Trust us when we say they will appreciate the laughs they'll get with this one.
4
Return to Oz (1985)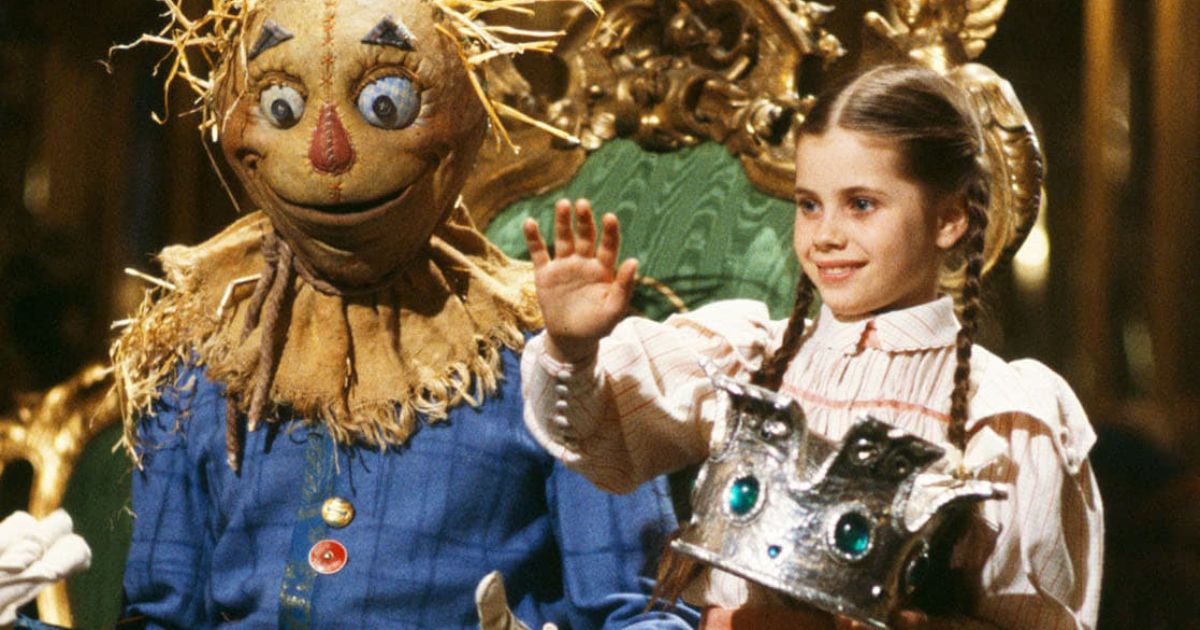 It's safe to say Return to Oz is the scariest film in the Disney catalog. It's even deemed too frightening for adults who were traumatized from an early age by this rendering of the Land of Oz, a wasteland of unimaginable creatures. Dorothy is saved from being a psychiatric hospital guinea pig and taken back to Oz, where she will gather her friends to save the magical wonderland. Yes, the same old story, only this time disguised as a children's film that's insanely scary. Nevertheless, nothing really horrific happens, so it's a safe pick for a family-friendly Halloween night.
3
Poltergeist (1982)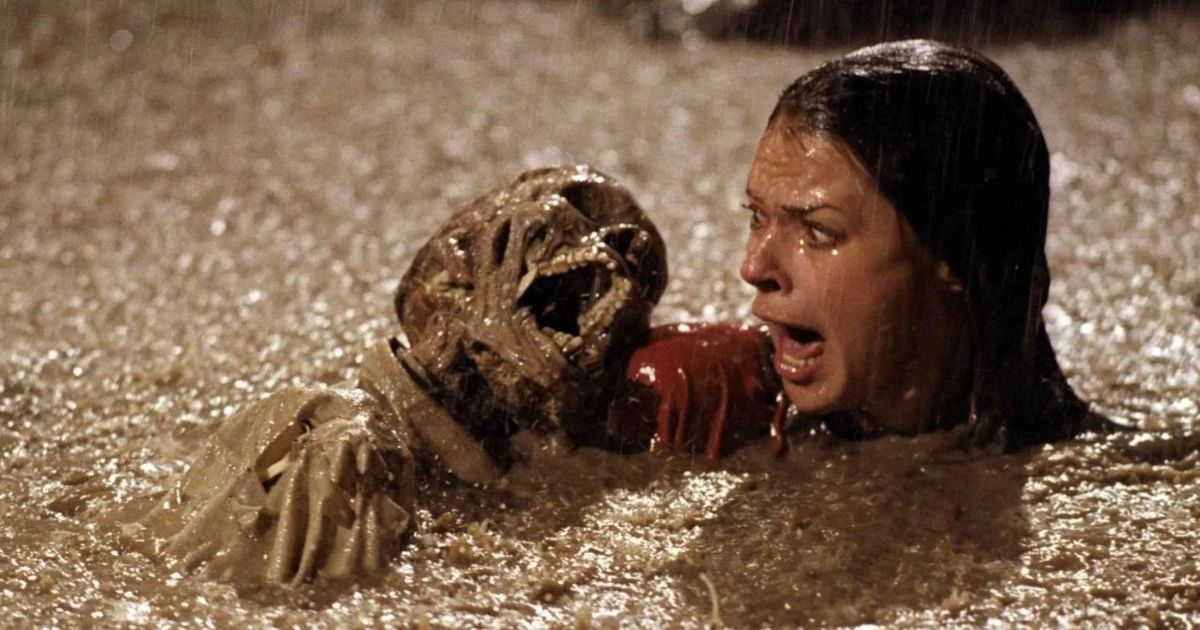 Tobe Hooper's Poltergeist is the perfect gateway horror film for kids. It's got a perfect dose of horror and fantasy that makes it safe for kids of all ages, and it has the right tang to give grownups something to be uncomfortable with. It tells the story of a working-class family who get attacked by poltergeists in their home, but things take a turn for the worse when the entities take their 5-year-old child Carol Anne to the beyond.
Related: Why The Boogeyman Is the Perfect PG-13 Horror Film
Poltergeist also has that early '80s Spielberg dynamic we're so fond of in genre films of that decade. The film was rated PG, as it was created before the PG-13 rating was invented, and scared an entire generation of kids but also likely made many of them horror fans.
2
Haunted Mansion (2023)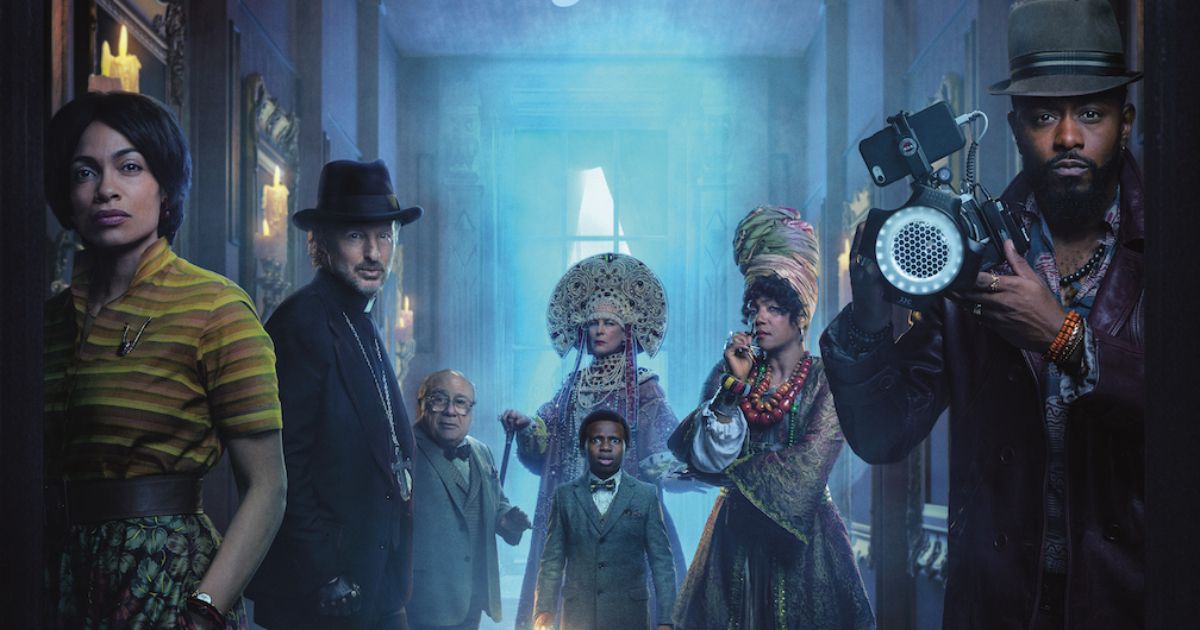 The newest film on the list, Disney's retelling of Haunted Mansion, is likely going to be a Halloween staple for years to come (makes one wonder why Disney decided to release it in theaters in the summer). The film perfectly captures the tone and spirit of the ride, making it a good first introduction to scary movie for kids. It is haunting and has some creepy scenes, but nothing too scary that should scare any kid too bad. After all, this is a story about happy haunts who materialize.
1
It: Chapter One (2017)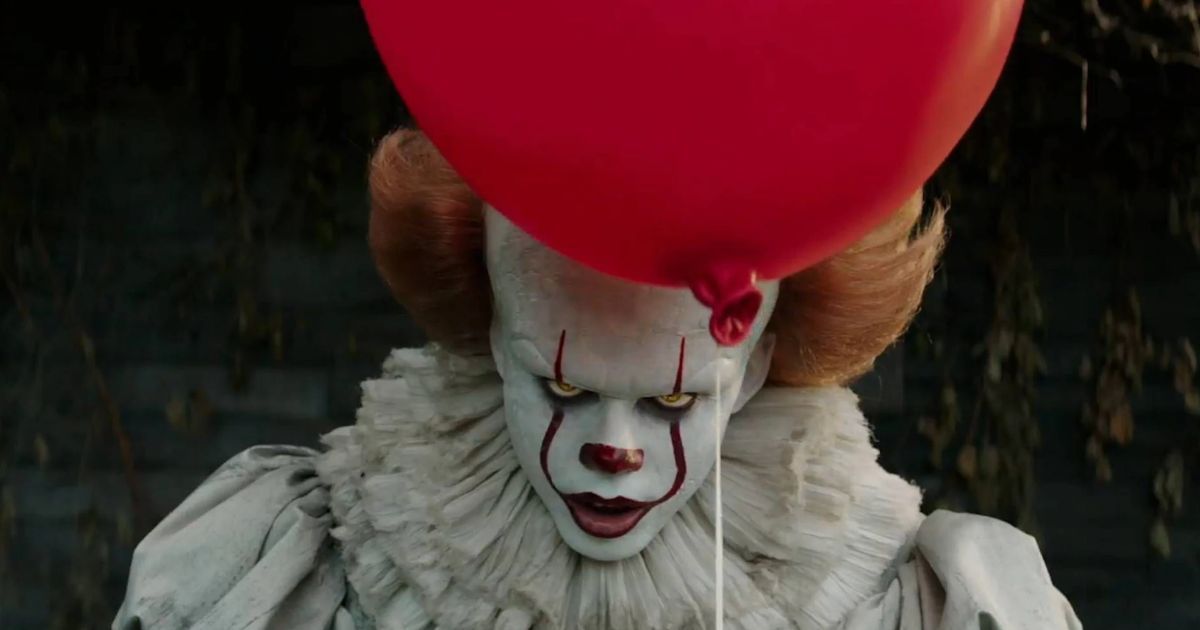 We took the liberty of including Andy Muschietti's It, considering kids have most likely seen it already or already know the film to the last detail by having watched clips of it on YouTube. Besides, it stars children that are forced to grow up all of a sudden after facing evil itself in the form of Pennywise, one of cinema's iconic villains to date.
Is it scary? Of course. But is it too graphic? Not at all. Muschietti's direction tones down the story considerably and leaves out everything that could make it unsafe for children. Chances are they're already scared of clowns, so why not stick with it and let them face the worst nightmare in the shape of a cool horror movie they will tell all their friends about?