Summary
Corey Hawkins faces his biggest challenge yet as he takes on the role of Dr. Clemens in The Last Voyage of the Demeter.
Hawkins describes the film as a blend of Dracula and Alien, bringing together classic horror elements.
Javier Betot portrays Count Dracula in this adaptation, and Hawkins praises his performance, noting his physicality and emotional depth.
Corey Hawkins faces off against Count Dracula in The Last Voyage of the Demeter — place your bets! Hawkins is a talented actor who is coming off of supporting roles opposite the likes of Denzel Washington in The Tragedy of MacBeth and Anthony Ramos (In the Heights). However, Hawkins must now square off against one of the horror genre's deadliest characters: Dracula.
Hawkins said in an interview with Screen Rant:
"It's Dracula, but it's also 'Alien' on a boat. It's the Universal and Amblin of it all. It's like a return to form, almost, it's the practical nature of like shooting this. It's the opportunity to play this Black doctor in the 1800s who finds himself on this ship to hell, this voyage to hell.

And the challenge of being British, and the thrill of being sort of a hero character in this — the unexpected hero character in this film. It really is a return to form, just to return to old-school filmmaking, and it was thrilling. André [Øvredal] told me his vision for the movie, and I was just like, 'I could see myself in this,' and we went for it. And there just wasn't any looking back. It was fun."
Hawkins portrays Dr. Clemens who is one of those unfortunate enough to have boarded the doomed vessel known as the Demeter. As fans of the Dracula mythology know all too well, the Demeter is the ill-fated ship that the Count utilizes to journey from his native lands to an unsuspecting London.
Related: The Best Films About Dracula, Ranked
Corey Hawkins Goes Toe-to-Toe with Dracula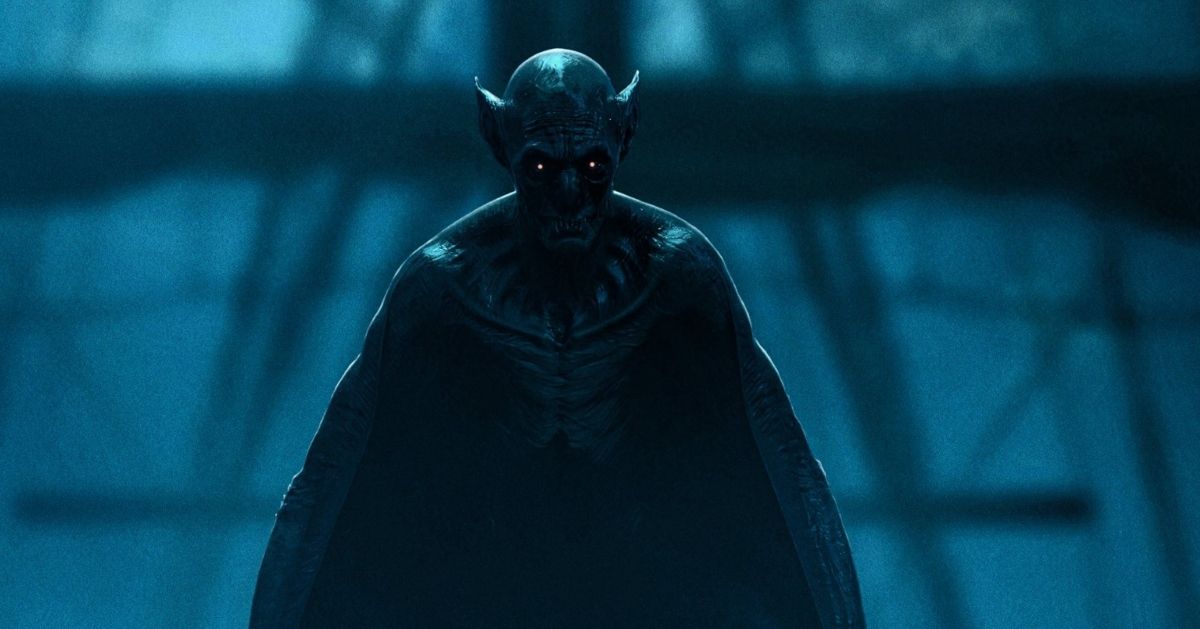 Corey Hawkins' character Dr. Clemens finds himself trapped on a vessel plagued by the bloodthirsty Count Dracula in The Last Voyage of the Demeter. This isn't the actor's first time facing off against the undead, though. Hawkins did star as Heath in Seasons 6 and 7 of The Walking Dead as a recurring character. However, the zombies in TWD's post-apocalyptic world have nothing on Count Dracula. The supernatural villain is portrayed by Javier Betot this time around for Universal Pictures.
Hawkins said in the same interview with Screen Rant:
"Javier is an incredibly gifted actor, and performer, and physical actor as well. But [he] also brought the emotional elements of it, which sometimes with monsters, on set, you don't always get. It was just incredibly cool to watch Javier in this suit, in sometimes blazing heat, and sometimes freezing wet and cold, watch him still channel this character that is an icon.

Dracula is an iconic role, and to watch him step into that was cool. It was also crazy to watch him eat his lunch in costume, as well. I don't know if I could have did it, but it was thrilling, it's thrilling to watch."
Many brand-new characters come aboard for The Last Voyage of the Demeter, and there's no way of knowing what happens to them ahead of time for sure — particularly if this is some alternate timeline imagining that doesn't play by the rules. However, that possibility aside, in the first big-screen adaptation of Dracula, which was produced by Universal Pictures in 1931, the crew and passengers are all found slain by some unknown force. And only the maniacal Mr. Renfield (Dwight Frye) is found alive on the ship.
The Last Voyage of the Demeter opens in theaters on Friday, August 11. Check out the film's trailer below: