Sci-fi series have always found their place in a crowded TV market — the addition of streaming only added to that prominence. The Orville holds the distinction of being a project that started on a network and found its way to a popular service. After two seasons on Fox, the series premiered on its new home, Hulu.
Dubbed The Orville: New Horizons, Season 3 of the series continues the commitment to character development and outstanding storylines. Some moments just rise above the rest, defining the current era as well as what could be for future seasons.
15
The Egg Salad Sandwich Example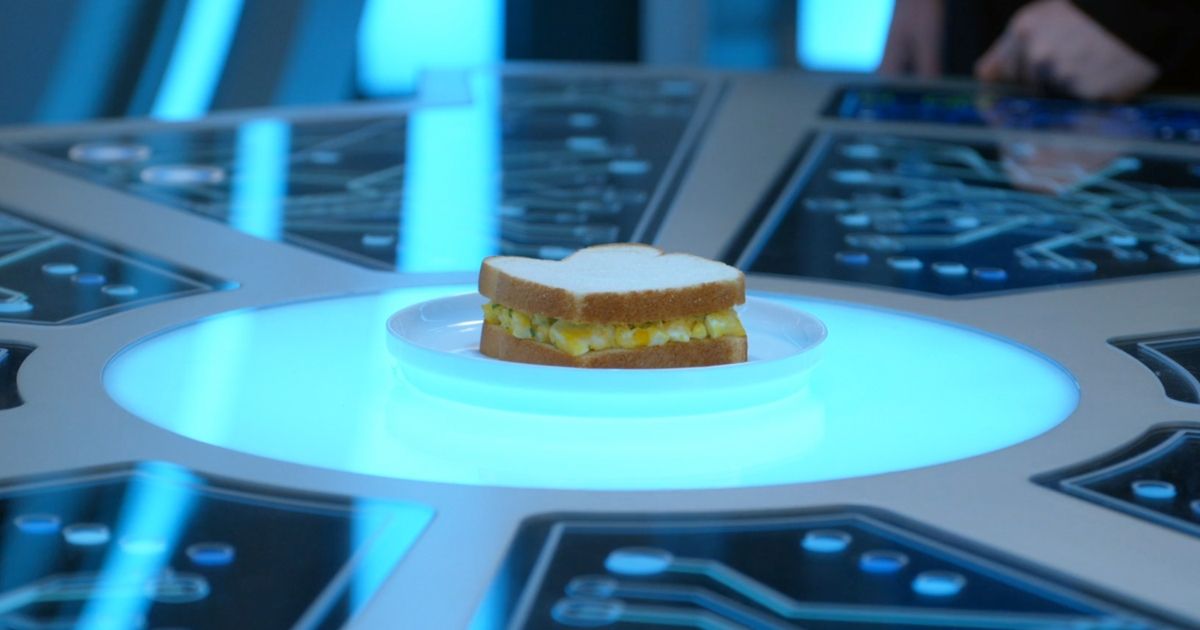 There are a lot of ways to demonstrate complicated scientific concepts, but an egg salad sandwich might be the most interesting. The episode "Twice in a Lifetime" uses the delicious model to demonstrate LaMarr's idea involving a quantum field. More specifically, it relies on a quantum accelerator, otherwise referred to as an Aronov device.
LaMarr, the ship's chief engineer, takes a sandwich from Malloy in hopes of showing an item's time travel. It's a successful demonstration that briefly provides two sandwiches before one must be returned.
14
Bortus' Musical Performance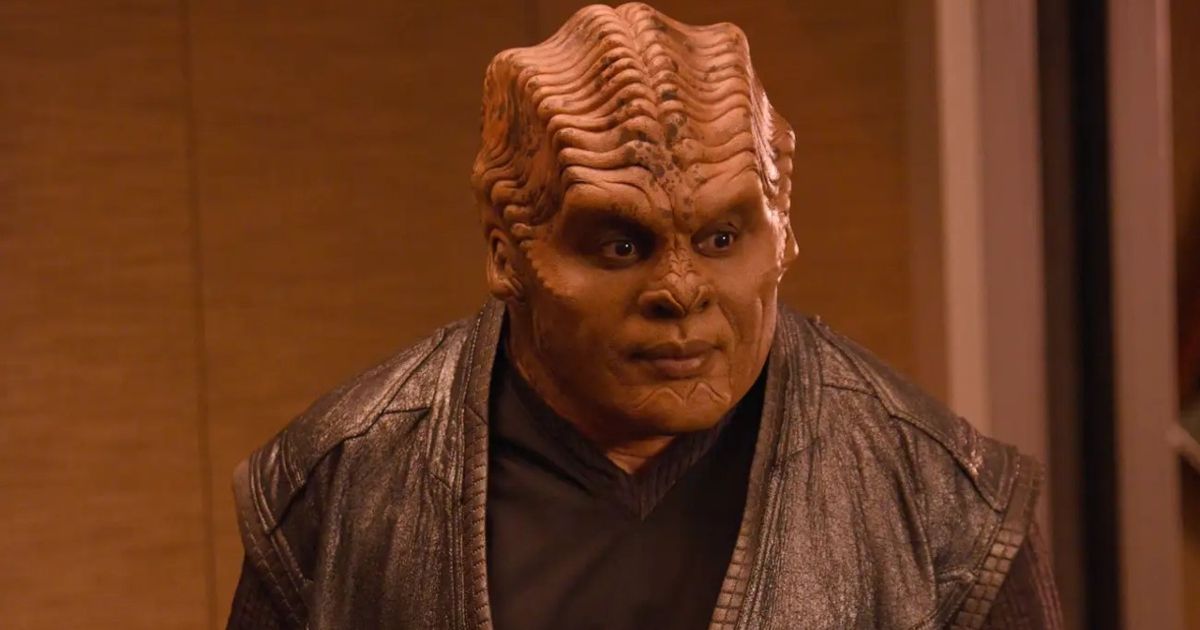 The Orville is never afraid to delve into complex dramatic storylines, something beautifully on display in "A Tale of Two Topas." In the episode, Topa makes a difficult decision with consequences not only for themself but those they love — the unfolding story creates a divide between Bortus and Klyden, the former accepting Topa's choice.
Bortus puts on a musical performance to help the young Moclan undergo their procedure. What might have been used to humorous effect instead comes out with two moving songs, in large part thanks to Bortus actor Peter Macon.
13
A Talla Imposter Is Revealed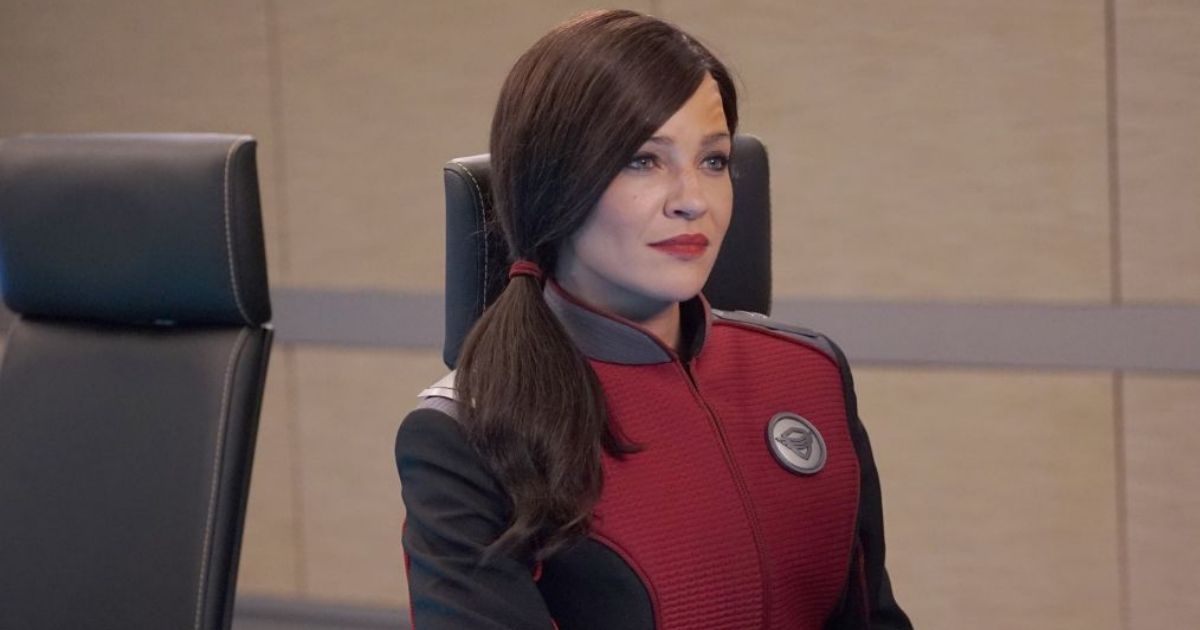 Keeping audiences guessing adds intrigue to any genre, especially sci-fi. The Orville pulls a welcome trick on viewers with the episode "Mortality Paradox." In it, Mercer, Bortus, Malloy, and Grayson see everyone paused before a calamitous event. They soon discover that the Talla in front of them is really a Kandarian named Dinal.
Related: Why The Orville Season 3 Was the Best Yet
What makes this so important is its ties to a previous season. The resulting reveal shows the crew were studied for their reactions and emotions relating to death.
12
Isaac's Arm Wrestling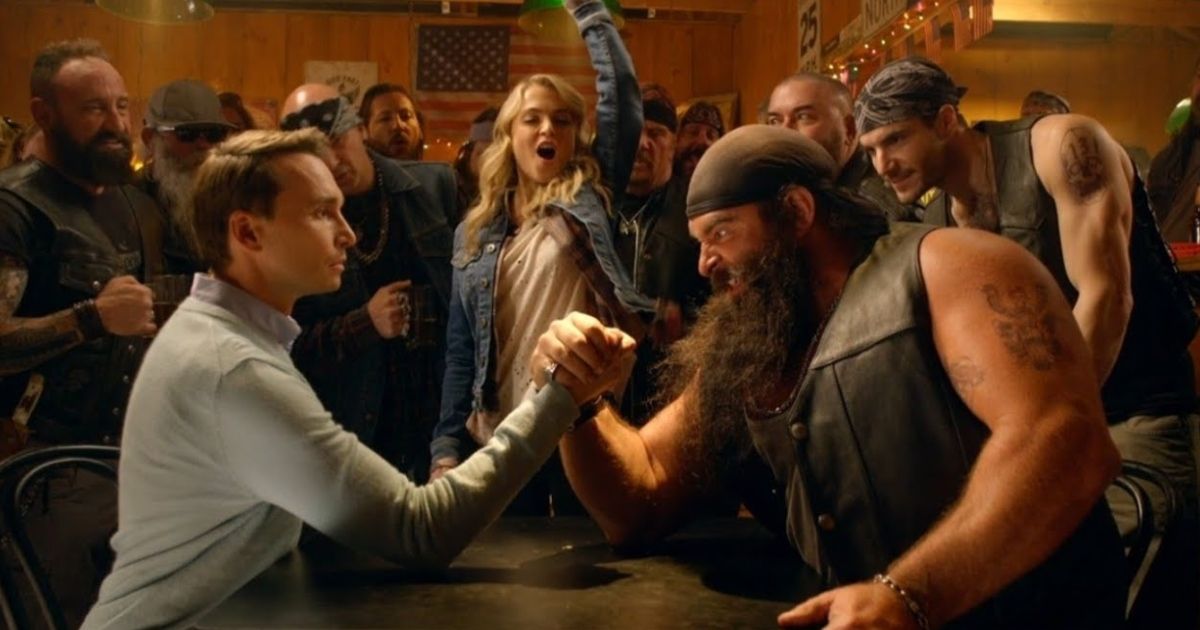 Balancing humorous and dramatic moments is one of the keys to this season's success. "Twice in a Lifetime" shows this with Isaac and Charly's visit to a dangerous bar. The secondary storyline sees Isaac in his human form take on the bar's most dubious customers. While they might sense an easy arm wrestling competition, it's anything but as the Kaylon in disguise quickly wins. More than a chance to offer levity, the addition of this unlikely pair's side trip presents added character exposition.
11
The Brief Return of Alara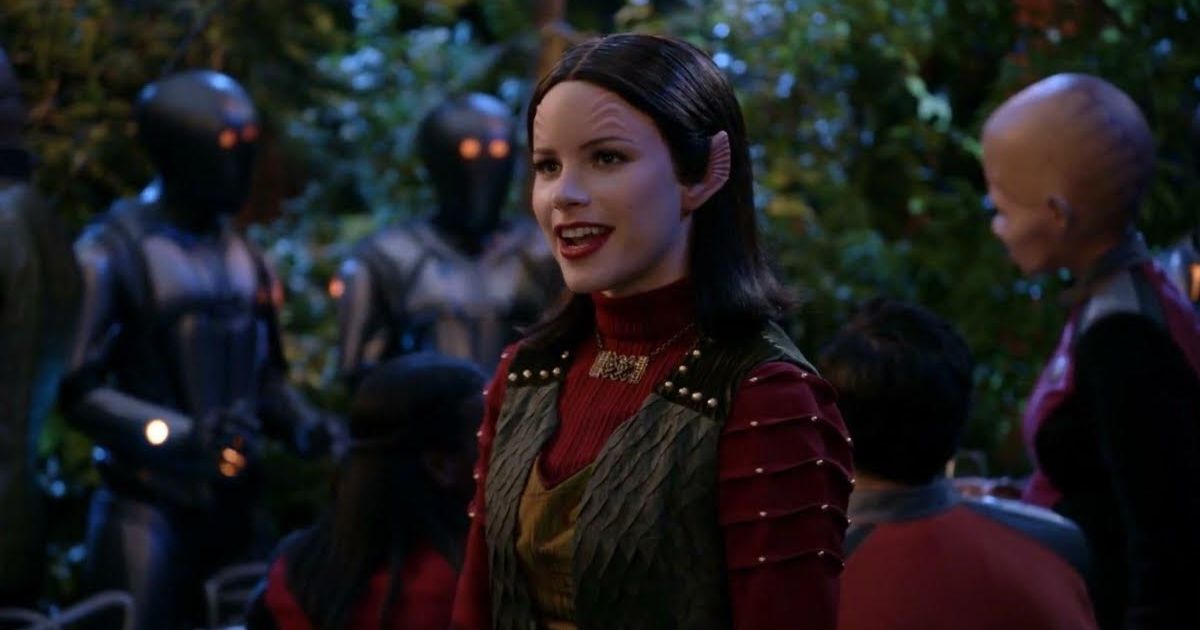 Alara Kitan quickly became a fan favorite after the series premiere. The Xelayan proved to be a dedicated Chief of Security, using her unrivaled strength to save various members through two adventurous seasons. Her story would come to an unexpected pause as the character joined her family during the second season. While little was revealed as to why the decision was made, it was a welcome sight to see Alara return in "Future Unknown."
10
Bortus and Klyden Renewal Ceremony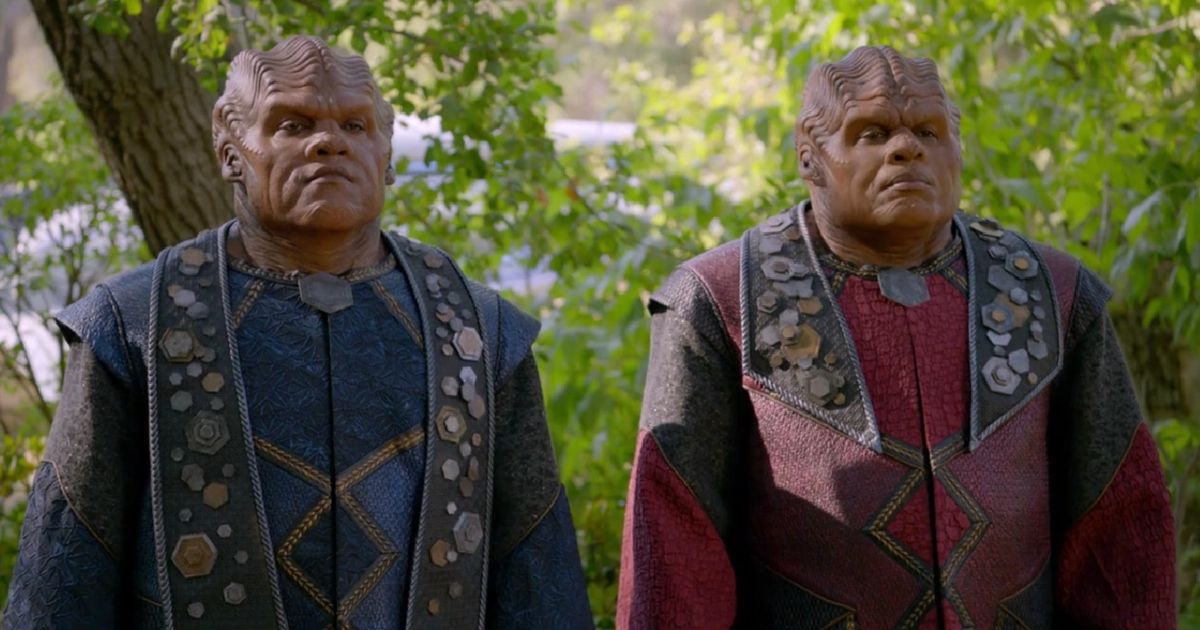 Bortus and Klyden see their relationship hit some troubled times during New Horizons. After going through their most trying times — in no small part from Topa's decision — it's comforting to see them save the relationship. The pair's renewal ceremony offers a glimpse into Moclan mating rituals. Mercer officiates the event, after which Bortus chases Klyden, catching the spouse before mating means the ritual has been a success.
9
Isaac Marries Dr. Finn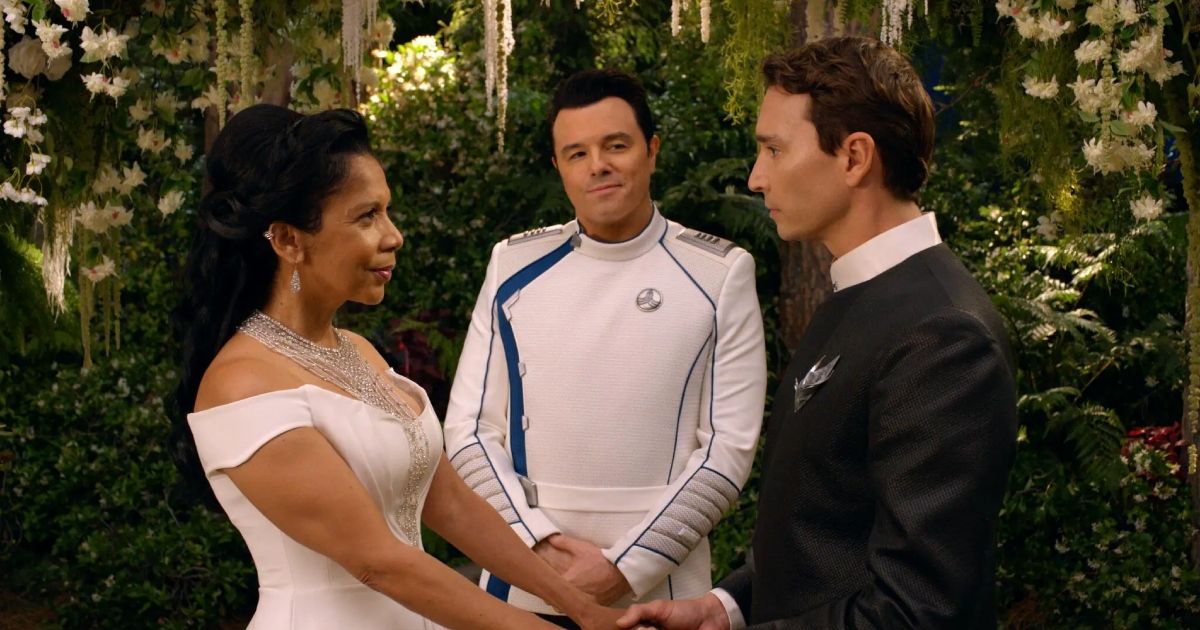 Bortus and Klyden aren't the only couple getting some time in the spotlight. Isaac and Dr. Finn have experienced a long course of ups and downs before this all-important moment. Isaac takes on his human form for the nuptials, with Marcus walking Finn down the aisle. Mercer once again officiates the ceremony, this time allowing both the bride and groom to reveal their personal vows. It's a beautiful event that brings together much of the season's storylines and characters, as well as a familiar face from the past.
8
Haveena Meets Dolly Parton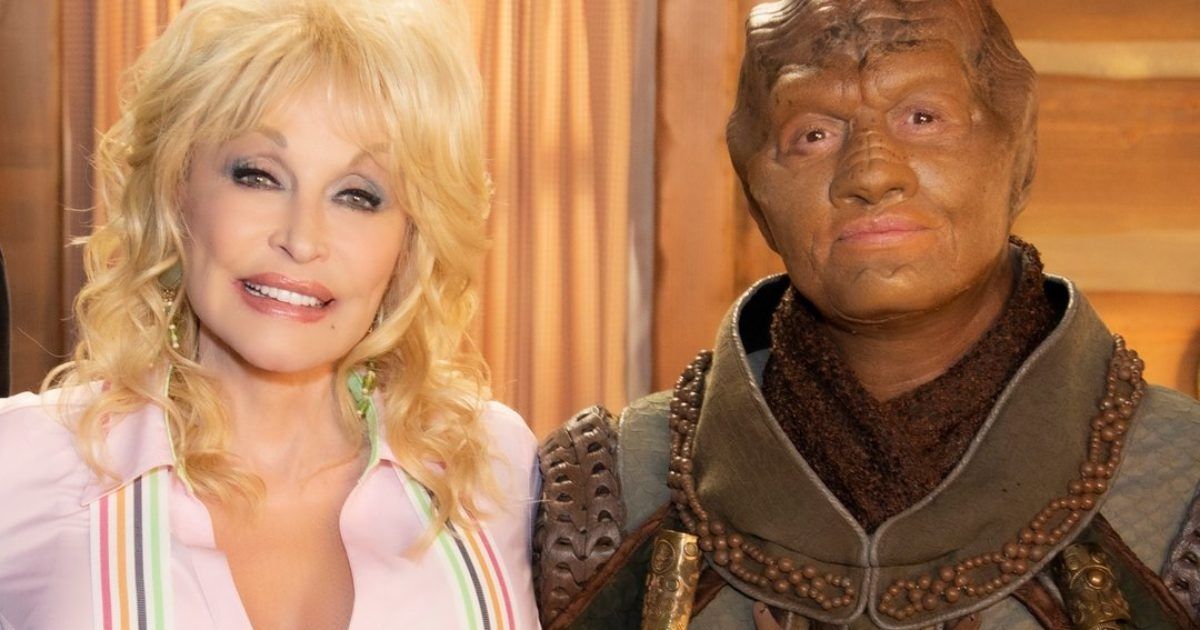 Legendary singer and songwriter Dolly Parton makes a cameo in the series. In the episode, a simulation of Parton interacts with Moclan figure Heveena. It comes with added importance for Heveena, considering Parton's works proved pivotal to a Moclan female revolt.
The scene didn't come about easily and creator Seth McFarlane was instrumental in pushing for it to happen. Filming during the pandemic added even more stress on the production. Still, the results are worth it seeing Parton once again show why she's an entertainment icon.
7
Ed and Kelly Rescue Gordon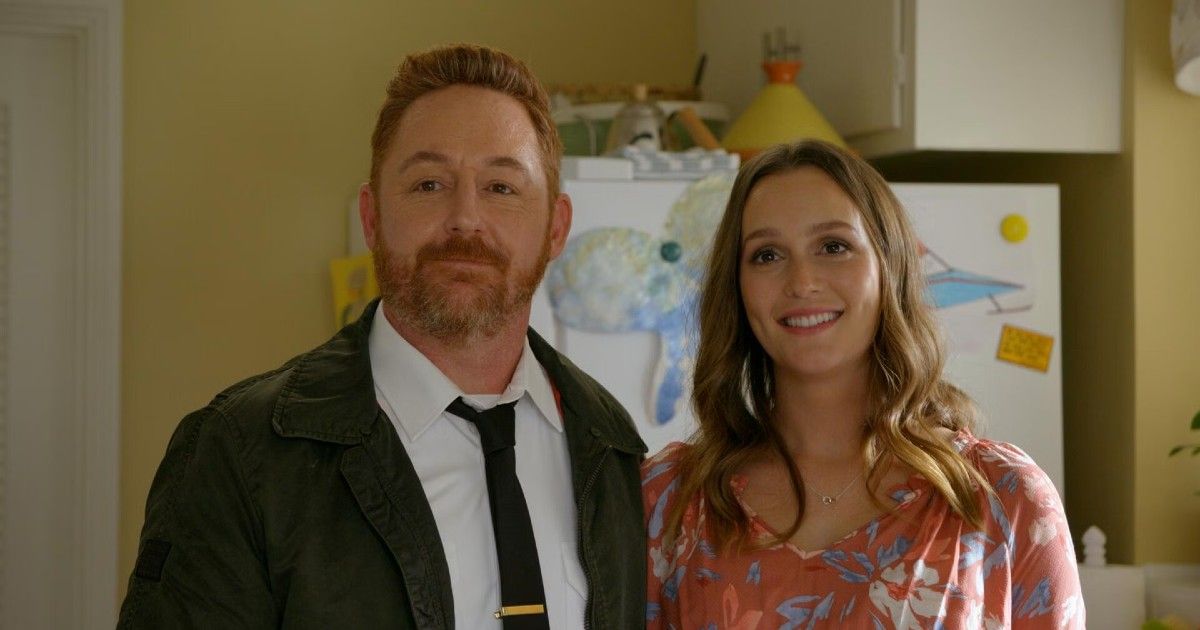 Gordon gets a chance to live a very different life in this heartbreaking episode. When confronted by Ed and Kelly, he offers a compromise that his wife Laura and son Edward could come back with the crew. The decision isn't a viable option and soon Gordon pulls a gun on Ed and Kelly.
The result becomes even more disturbing as he realizes they have a plan that will erase this entire timeline, along with his cherished family members. Realizing there is nothing he can do, Gordon engages in a moment with Laura and Edward that is agonizing for viewers.
6
Finn's Past With Paul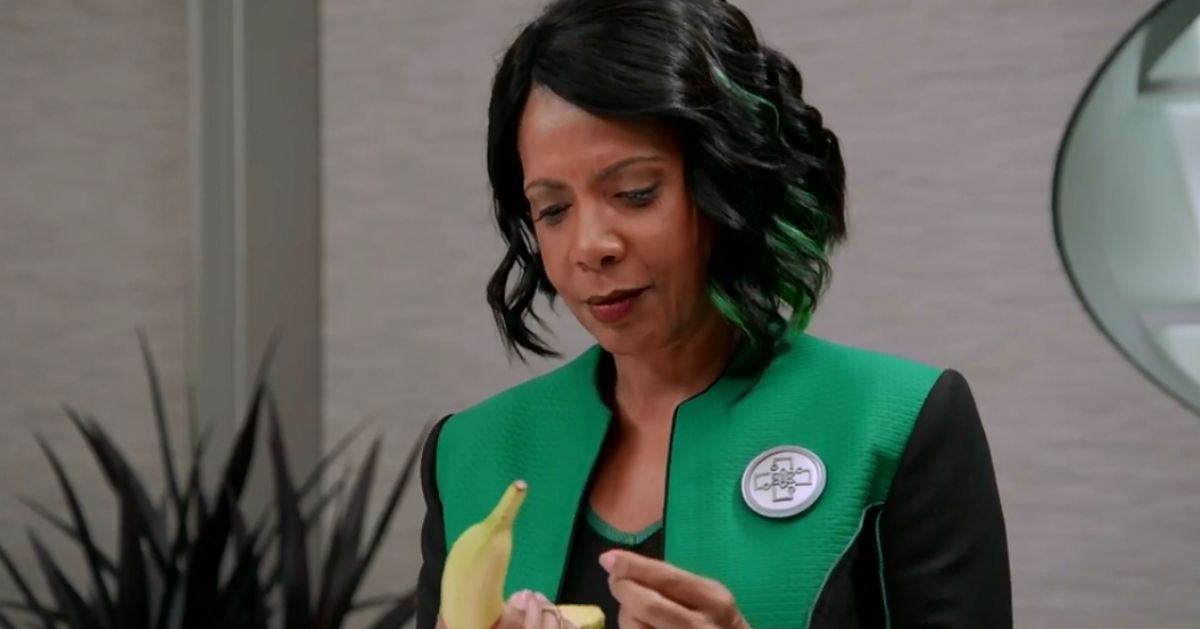 The Orville loves giving their characters exposition over anything that CGI could offer. Finn's brush with her past, courtesy of ex-husband Paul, offers an intimate glimpse into a character's life. It's not overdone or exploited for a plot point. Instead, there's genuine development between Paul and Finn. More importantly, it clears hurdles between her and Isaac, something that helps them grow in their current relationship. The final moments in Mooska are both touching and deeply personal.
5
Ed Learns He Is A Father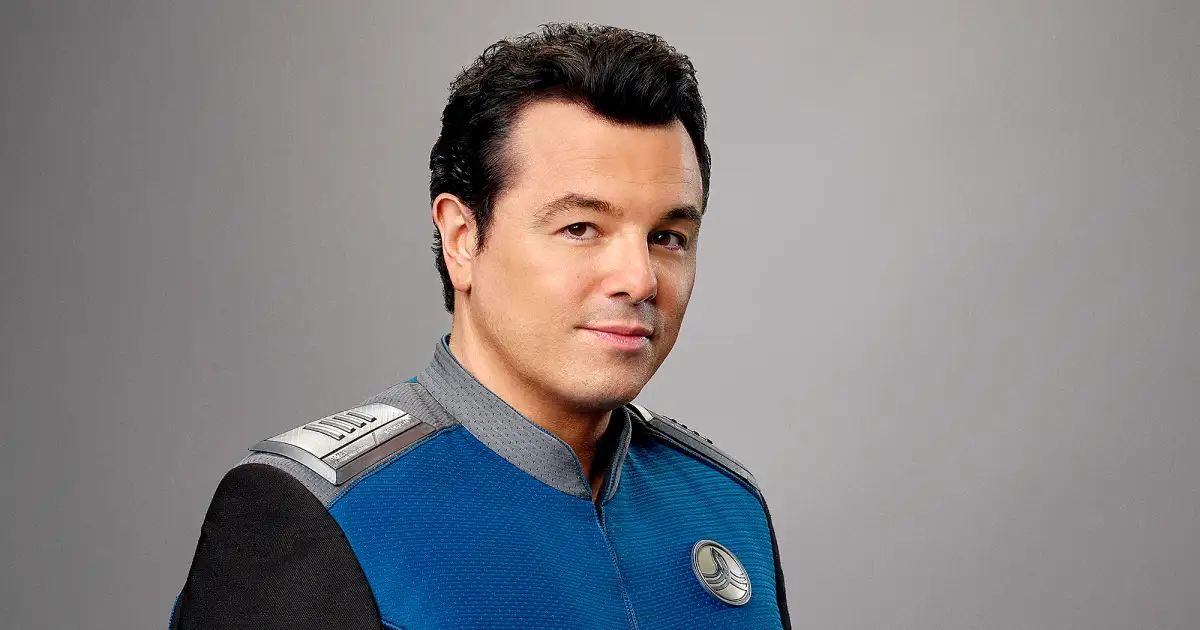 The Orville is unafraid to take on real social issues and that fearlessness often contributes to the series' best moments. Mercer discovers that he and Teleya have a child named Anaya. The latter reveals what the process is like for Krill opting to terminate pregnancies; it's a disturbing process that subjects mothers and fathers to simulations of the future. The drama of real events mirroring these difficult subjects is complemented by McFarlane's unwavering attention to Ed's character throughout the episode.
4
Topa's Difficult Decision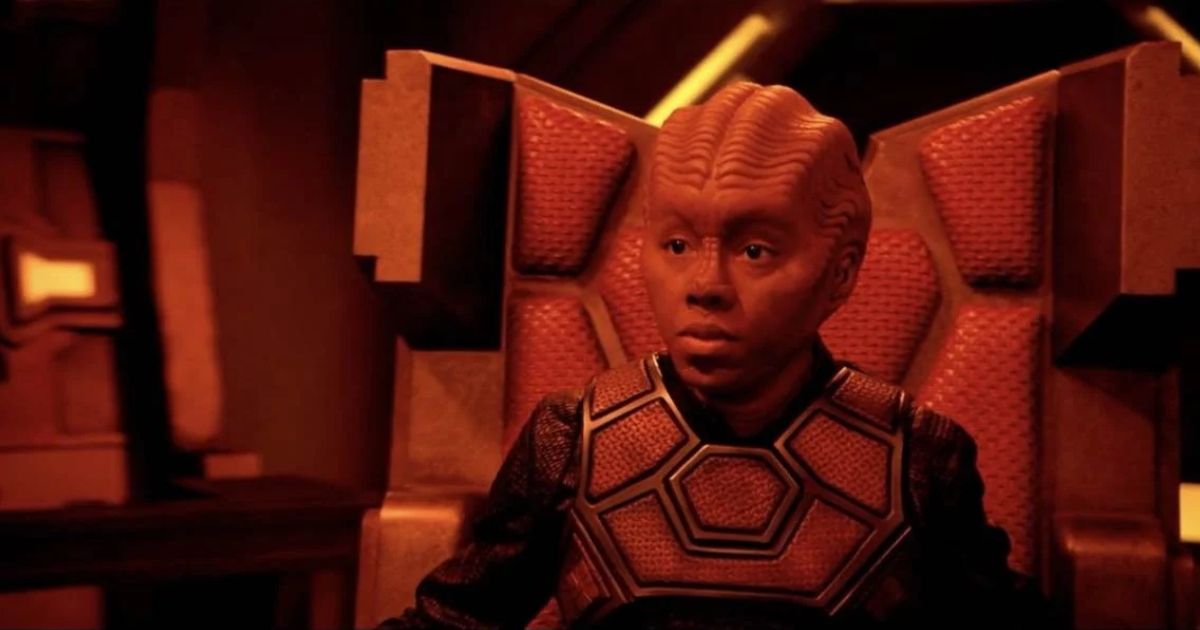 The episode "A Tale of Two Topas" may be one of the season's best. It sees Topa facing an important choice, to have their gender surgery changed. Deciding to revert back into a female form carries with it a myriad of consequences, something parents Bortus and Klyden know all too well.
The Moclan parents risk losing their long-standing relationship after each one chooses a side in the argument. Drama grows as it seems like the medical procedure runs afoul thanks to The Union. Seeing Isaac step up to help once again proves why he is such a dynamic character.
3
Charly's Death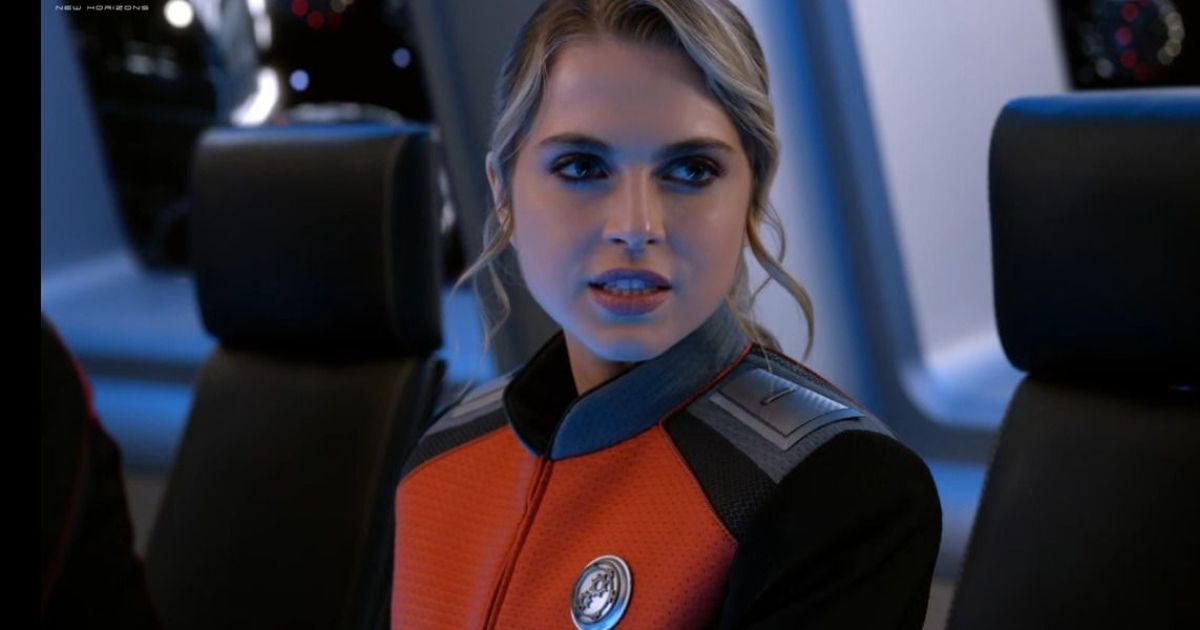 Charly may have been a newer member of the crew, yet her presence was strong. The character's most important moments of the season came from her reluctance, and then acceptance, of Isaac.
Related: How The Orville Became the Most Surprising Thing Seth MacFarlane Has Created
"Domino" sees the Ensign's arc come to an abrupt end. She sacrifices her life by setting off the quantum core; in her final acts, she also gives Isaac a second chance at his own story. It's a completion of a character arc that pays off with tragic results.
2
Isaac's Suicide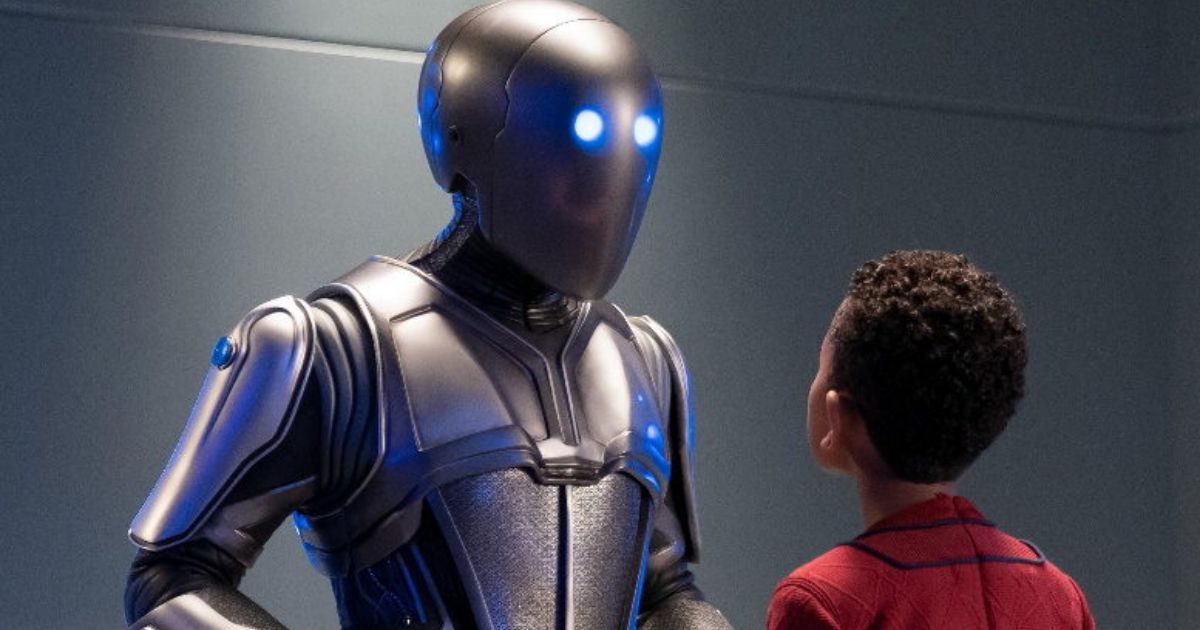 Isaac undergoes a barrage of terrible sentiments in this early Season 3 episode. The final push toward ending his life comes from Marcus, helping make Isaac's decision very clear. He's seen contemplating the weight of his decision before finally going through with the event.
The Kaylon crew member importantly leaves a note for Finn that stresses how much they mean to one another, something that plays out through the season. It's a difficult episode to watch but one that conveys this seemingly unemotional character's all too real pain.
1
An Impressive Space Battle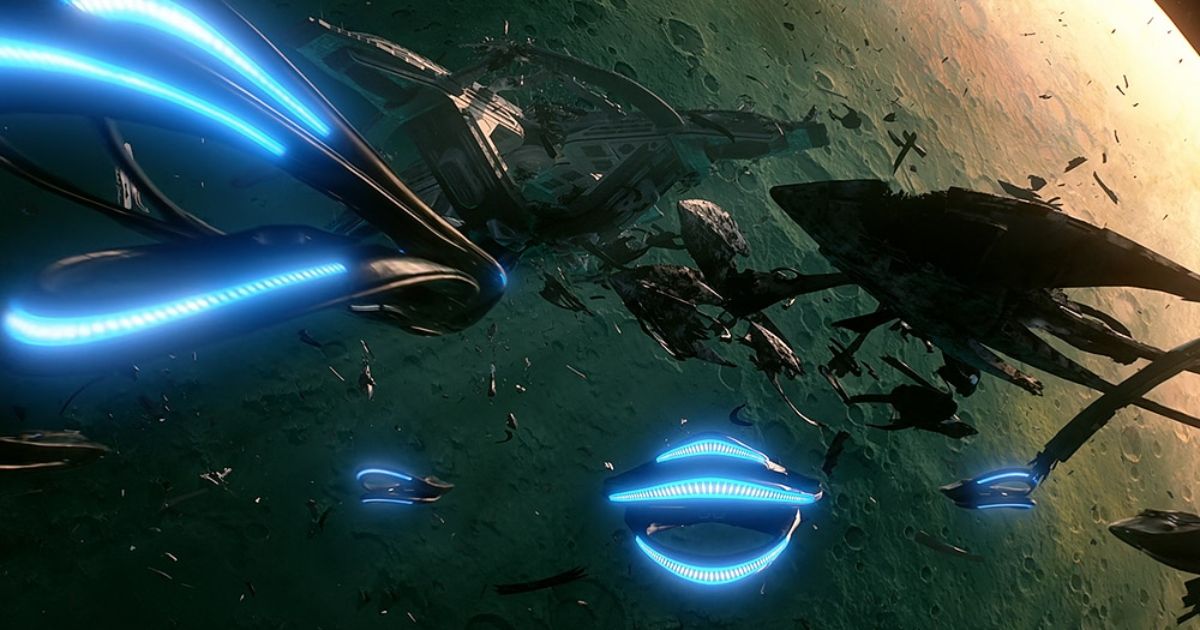 Characters may be the heart and soul of The Orville, but there are moments when special effects shine. In this case, the impressive battle seen in "Domino" is fantastic. Not only does it bring together Kaylon Spheres and Union ships, but it expands on other vessels. The ensuing fight goes far beyond standard series, expanding into something distinctly cinematic.