Romantic comedies have been a cinematic staple since almost the very beginning of the medium, and for very good reason. It's the perfect feel good genre that can also hit strong emotional beats when necessary. The rom-com genre has been on a long journey from the 1930s with It Happened One Night, which is largely believed to be the earliest example of the genre as we know it, to the 2020s, which have brought us the likes of Fire Island and Ticket to Paradise. There is always an appetite for this cinematic style but the quality and quantity of output has varied over the years.
The 1990s were a huge decade for romantic comedies, arguably one of the best. Part of the reason for this was the investment in mid-budget projects, and rom-coms tend to sit somewhere in the middle of the scale from blockbuster to indie. However, some like to argue that movies from before the 2000s don't hold up well to our present-day eyes. Whether that's because of image quality, writing style, or dated references, it's a sweeping statement to throw at such a broad variety of movies. Here are 12 romantic comedies from the 90s that are still good and prove those people wrong.
KSJ
KSJ
KSJ
KSJ
KSJ
KSJ
KSJ
KSJ
KSJ
KSJ
KSJ
KSJ
KSJ
KSJ
KSJ
KSJ
KSJ
KSJ
KSJ
KSJ
KSJ
KSJ
KSJ
KSJ
KSJ
KSJ
12

Clueless (1995)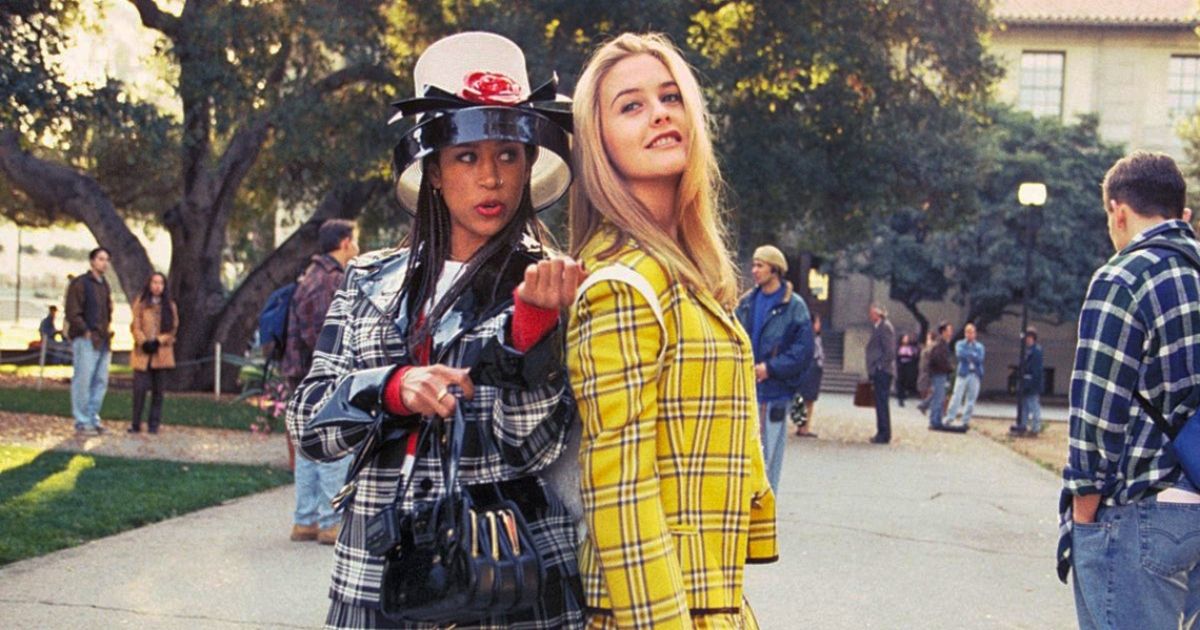 Something that the rom-coms of the '90s did well was adapting classic literature into a modern romantic comedy, with Clueless being the perfect example of this. Writer and director Amy Heckerling took Jane Austen's classic novel, Emma, and transposed it onto the '90s, making magic while doing so. Alicia Silverstone stars as Cher, a rich and popular teenager who takes it upon herself to improve the social standing of the new girl at school and find her a boyfriend. As long as you can stomach the admittedly odd, but not actually incestuous romance between step-siblings, Clueless holds up very well.
11

But I'm a Cheerleader (1999)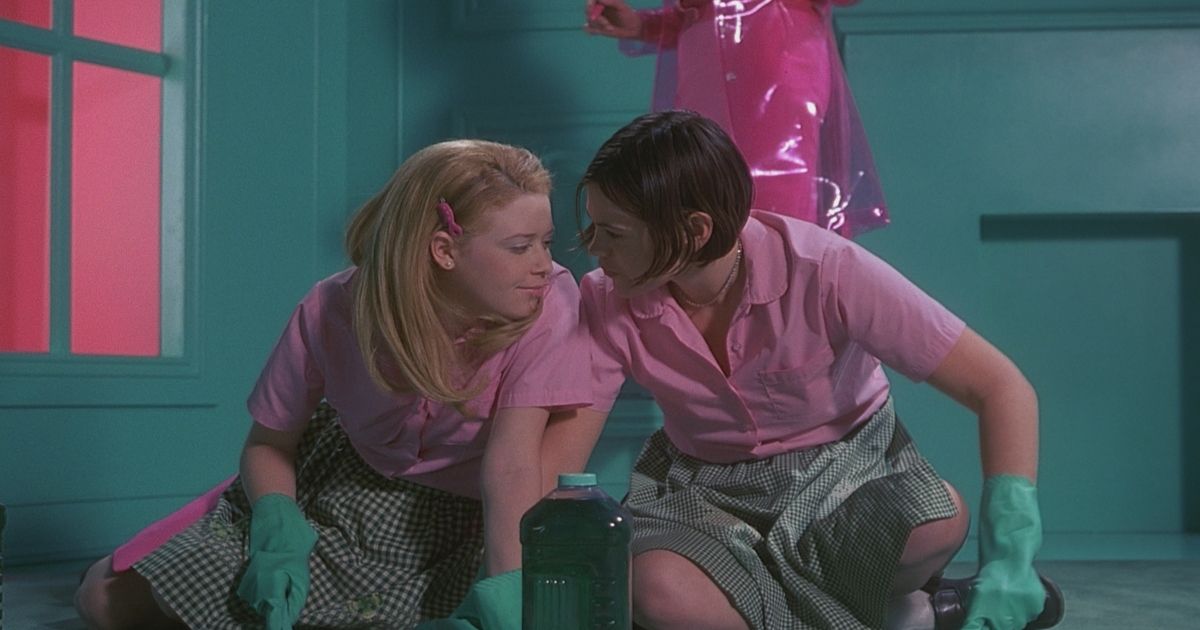 But I'm a Cheerleader features Natasha Lyonne as a cheerleader who is sent to a conversion camp when they suspect her of being a lesbian. Unfortunately for them, she meets Clea DuVall's character there, and she makes it difficult to repress her sexuality. While the subject might seem heavy, the tone is light, and it's handled well. It's charmingly stylized and visually unique with pastel colors filling the frame thanks to production designer Rachel Kamerman. Both the romantic and comedic aspects of the movie are perfect which is a balance not always struck when it comes to this genre.
10

10 Things I Hate About You (1999)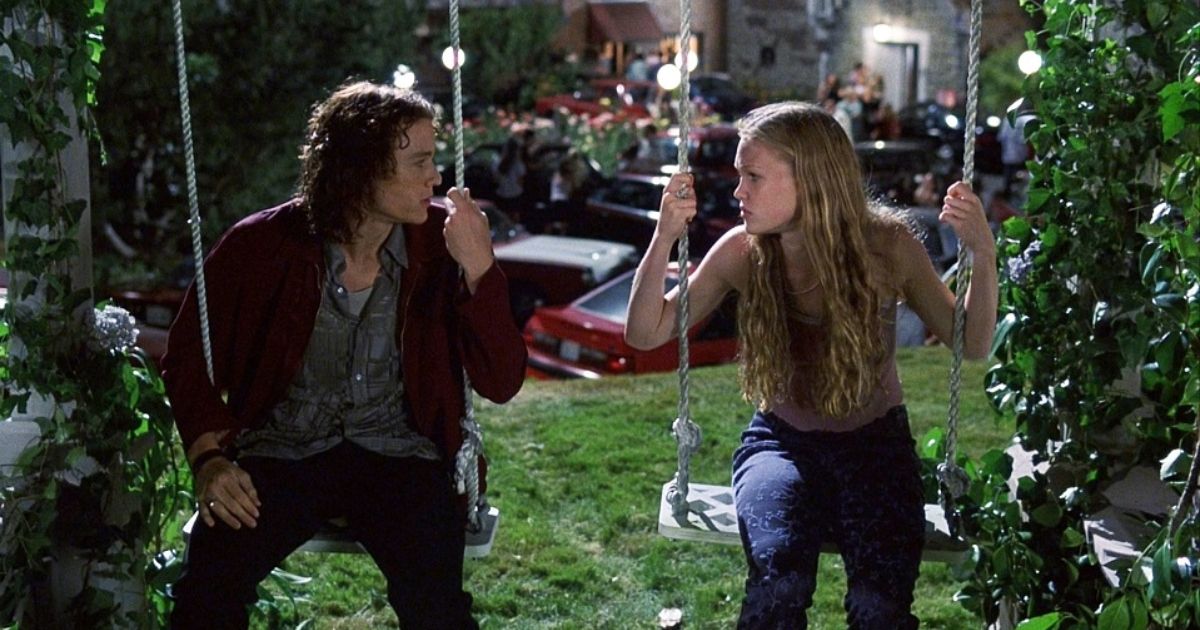 Another modern adaptation of classic literature is 10 Things I Hate About You, which comes from Shakespeare's The Taming of the Shrew. Julia Stiles stars as Kat, an off-beat high-school student who refuses to change for anyone. Her younger sister is told she can only date if Kat is also dating, so she pays the new boy at school (Heath Ledger) to charm her. It's always satisfying to watch characters go from ostensibly hating each other to realizing they have feelings for one another, and this movie does the trope excellently. It also has the bonus of containing Ledger in one of his most charming roles.
9

How Stella Got Her Groove Back (1998)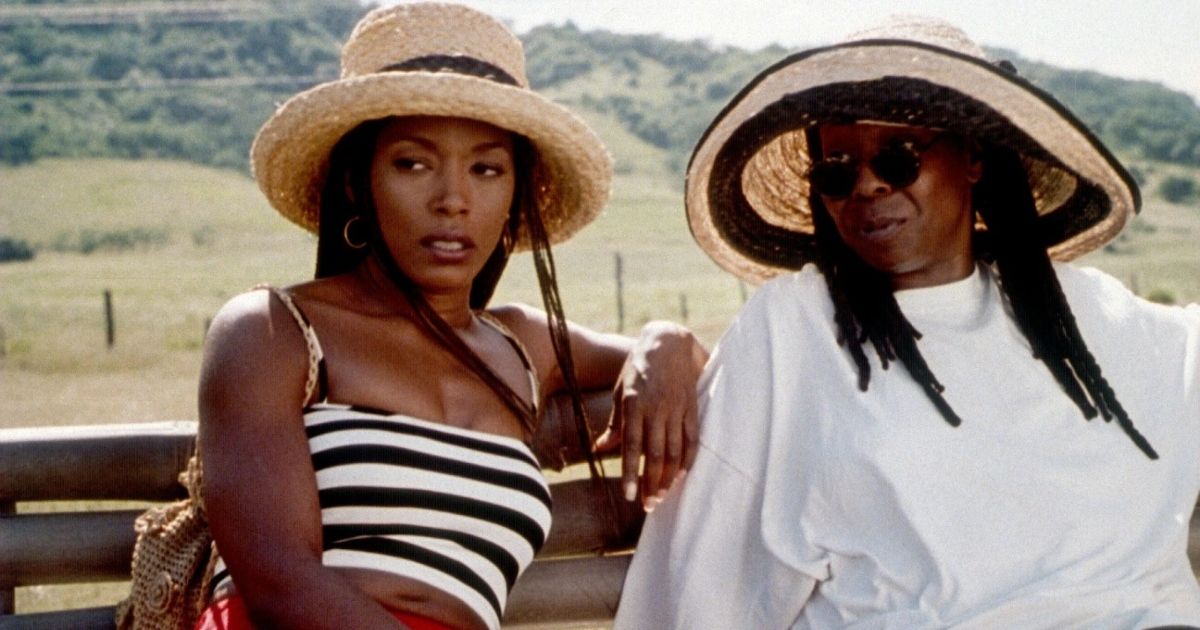 Starring a stunning Angela Bassett as stockbroker Stella, How Stella Got Her Groove Back finds Stella taking a well-earned tropical vacation. Her perspective on her life and the world is changed when she meets Taye Diggs as the young Winston Shakespeare, and they enter into a whirlwind romance. Bassett is simply a joy to watch on screen in a beautiful location and the movie showcases her considerable talent well. With Whoopi Goldberg taking on a supporting role, the cast is stacked high with charismatic actors that more than make up for a slightly thin plot.
8

Four Weddings and a Funeral (1994)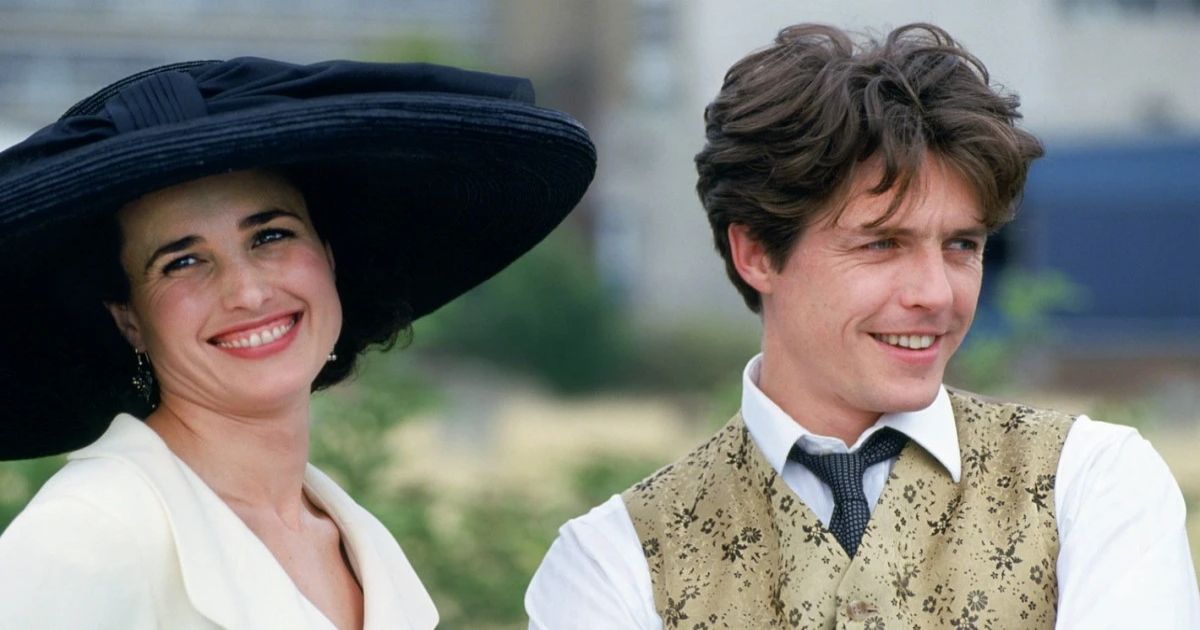 A common theme among '90s rom-coms is weddings, and this movie has a lot of them. In Four Weddings and a Funeral, Hugh Grant plays Charles, an eternal bachelor who learns about love over the course of attending four weddings and a funeral with his friends. The screenplay was written by Richard Curtis, the man behind Love, Actually and About Time, with Mike Newell in the director's chair. There's a reason it's been labeled a classic by so many, it's impossible to watch this charming movie without smiling. It's original, engaging, and has Hugh Grant at his best.
7

Waiting to Exhale (1995)
In another Angela Bassett vehicle, Waiting to Exhale follows the lives of four friends as they navigate romance. Alongside Bassett are Whitney Houston, Lela Rochon, and Loretta Devine, who complete the impressive central foursome. With a gentle lens, the movie tackles both platonic and romantic relationships, which means the audience gets to see plenty of interaction between the aforementioned wonderful performers. Not only is the story plenty enjoyable, but it's also visually appealing as well as featuring a perfectly curated soundtrack with the likes of Chaka Khan, TLC, Aretha Franklin, and more.
6

Sleepless in Seattle (1993)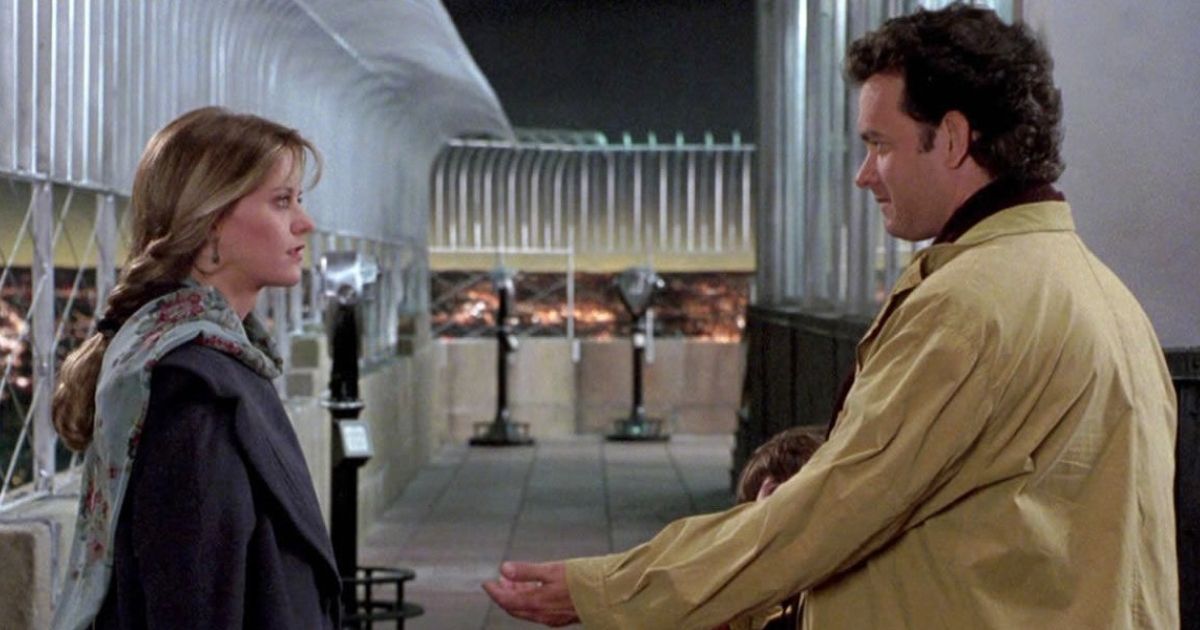 From the powerhouse trio of director Nora Ephron and central couple Meg Ryan and Tom Hanks comes the iconic Sleepless in Seattle. Here, Hanks plays a recent widower whose son calls into a radio show to find a new partner for his father. When Ryan's character hears him speak, she becomes infatuated with him and writes him a letter, which the son approves of. What follows is a long-distance love affair where the main characters don't meet until the final moments of the movie, which was a bold risk to take. Fortunately, though, it paid off, and created a classic '90s rom-com that stood the test of time.
Related: The Biggest Rom-Com Actresses of All Time
5

Fever Pitch (1997)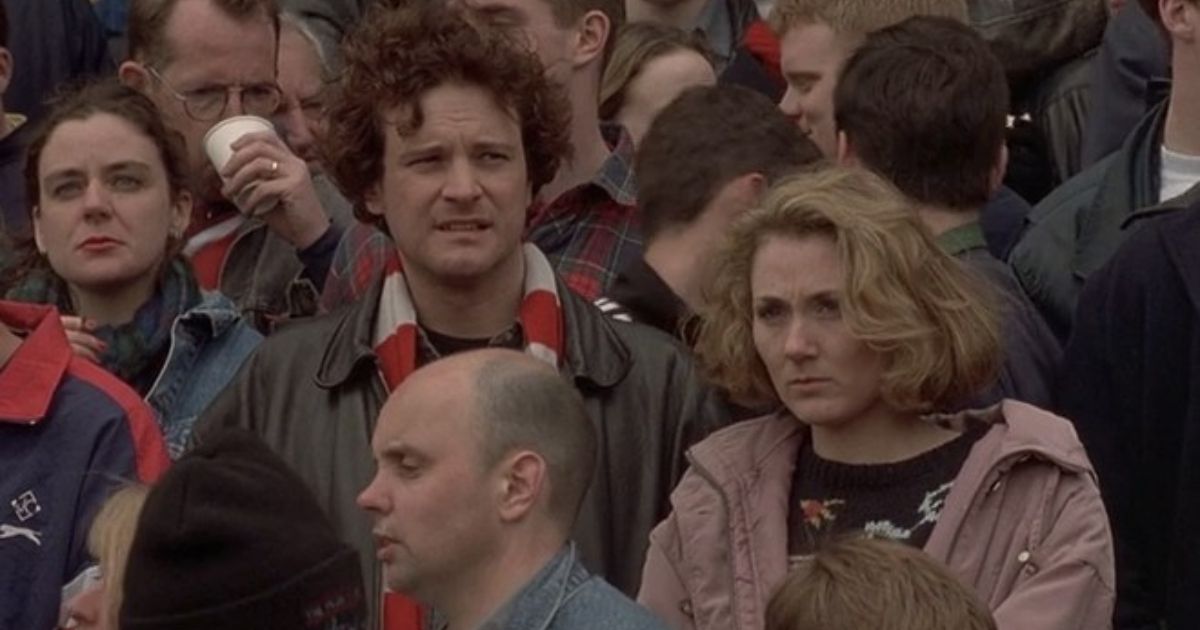 The original adaptation of Fever Pitch, which predates the Jimmy Fallon-Drew Barrymore baseball feature, stars Colin Firth and Ruth Gemmell. It's based on the book by Nick Hornby, whose books also inspired movies such as About a Boy and High Fidelity, and follows the romance between Paul, who loves football, and Sarah, who doesn't. The central romance here is charming and funny but what's most interesting is that the movie has something to say about sports, masculinity, and growing pains. It might be far from perfect, but there's a lot to enjoy, with Firth doing some of his best work.
4

Pretty Woman (1990)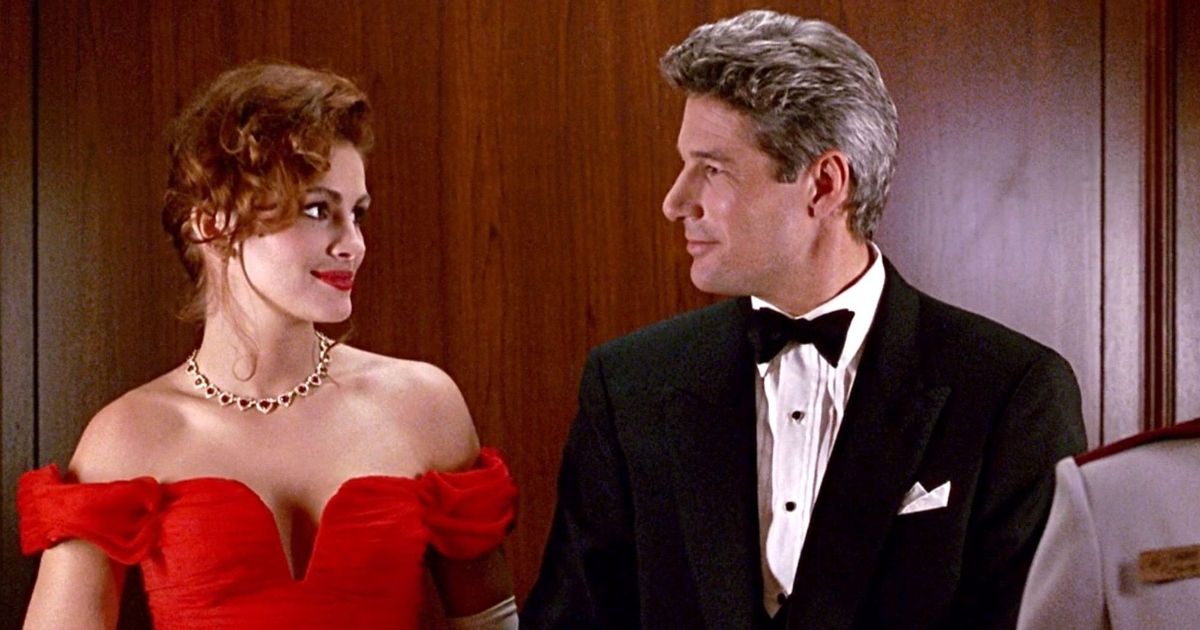 Of all the movies listed here, Pretty Woman has definitely not aged the best. If you're unaware, Richard Gere plays Edward, a wealthy man who hires Julia Roberts' Vivian who is a sex worker. Unsurprisingly, they end up falling in love, but also become increasingly aware of the difference between their worlds. The way sex work is used and portrayed here is obviously not handled with as much care as it should be, and this is a fair enough reason to critique the movie. However, there are also great things going on here, from the chemistry between the actors to the wit of the dialogue, it remains an entertaining watch.
Related: The Kings and Queens of '90s Rom-Coms
3

The Best Man (1999)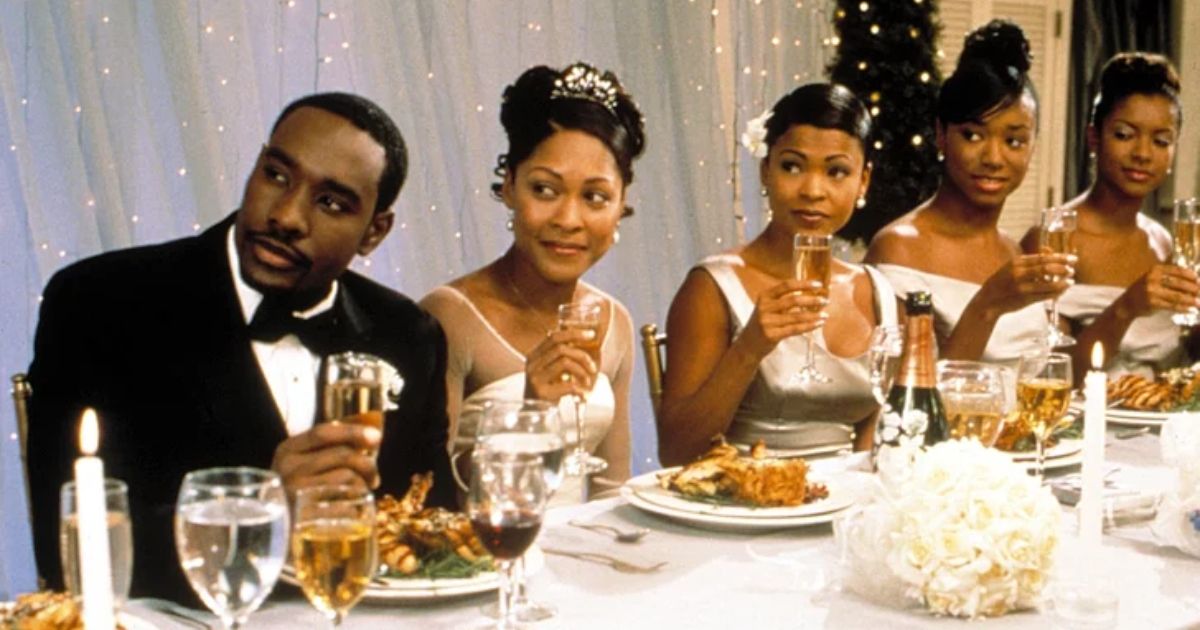 Another wedding-centric story comes from The Best Man. This time, Taye Diggs stars as Harper, a writer who agrees to be the best man at his friend's wedding. Unluckily for him, his friend discovers from his book that his fiancée once slept with Harper and chaos ensues. It's slickly put together with as much fast-paced witty dialogue as you could ever ask for. As with so much of the media from the '90s, this is thematically preoccupied with affairs and commitment-phobia, which doesn't crop up as consistently anymore, but still offers something to chew on.
2

The Wedding Banquet (1993)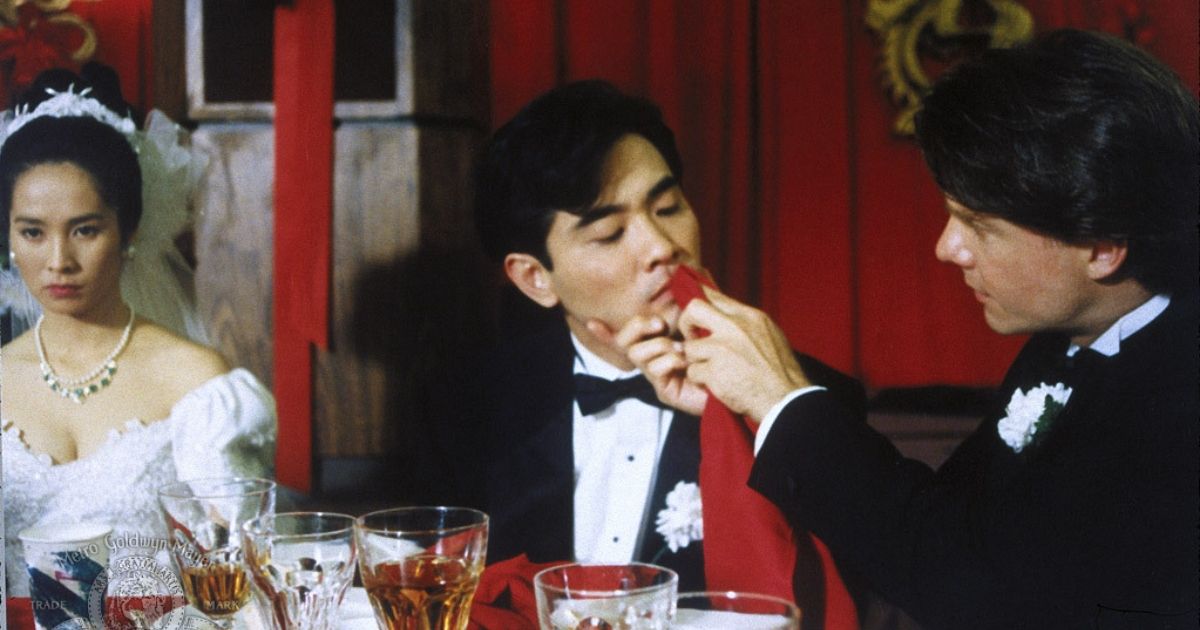 From Ang Lee, director of Brokeback Mountain, comes the comedy of manners The Wedding Banquet. Winston Chao stars as Wai-Tung, a gay landlord in Manhattan who, after pressure from his parents, decides to have a marriage of convenience with a tenant who needs a green card. But things get out of hand when Wai-Tung's parents fly in and want to arrange an enormous wedding. It's a great premise that is excellently written throughout with care for all of its characters. This writing is essential in how strongly the movie holds up after 30 years have passed.
1

Notting Hill (1999)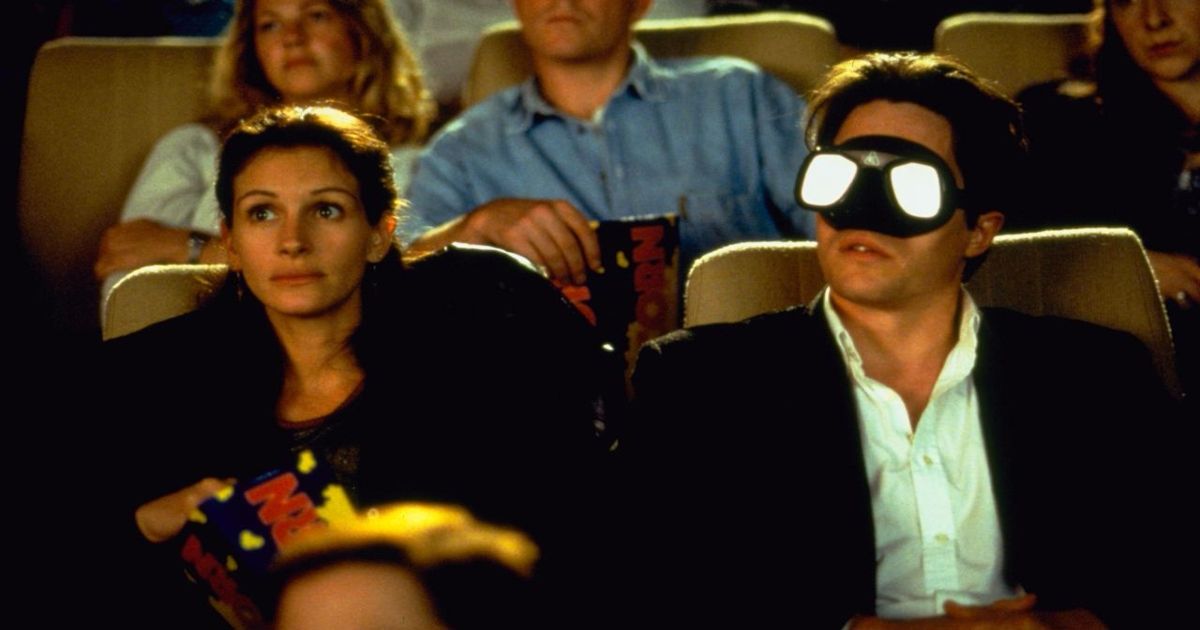 Lastly, we have Notting Hill starring Julia Roberts as a world-famous actor and Hugh Grant as a book store owner. When they run into each other a couple of times, sparks fly, and they attempt to get to know each other while avoiding the press. This is a great example of a movie that isn't flashy and doesn't bombard you with gimmicks, it just does simple things very well. For example, the supporting characters are all funny and worth their screen time, the chemistry between Roberts and Grant is palpable, and there's enough wit to make up for the necessary cheesiness.