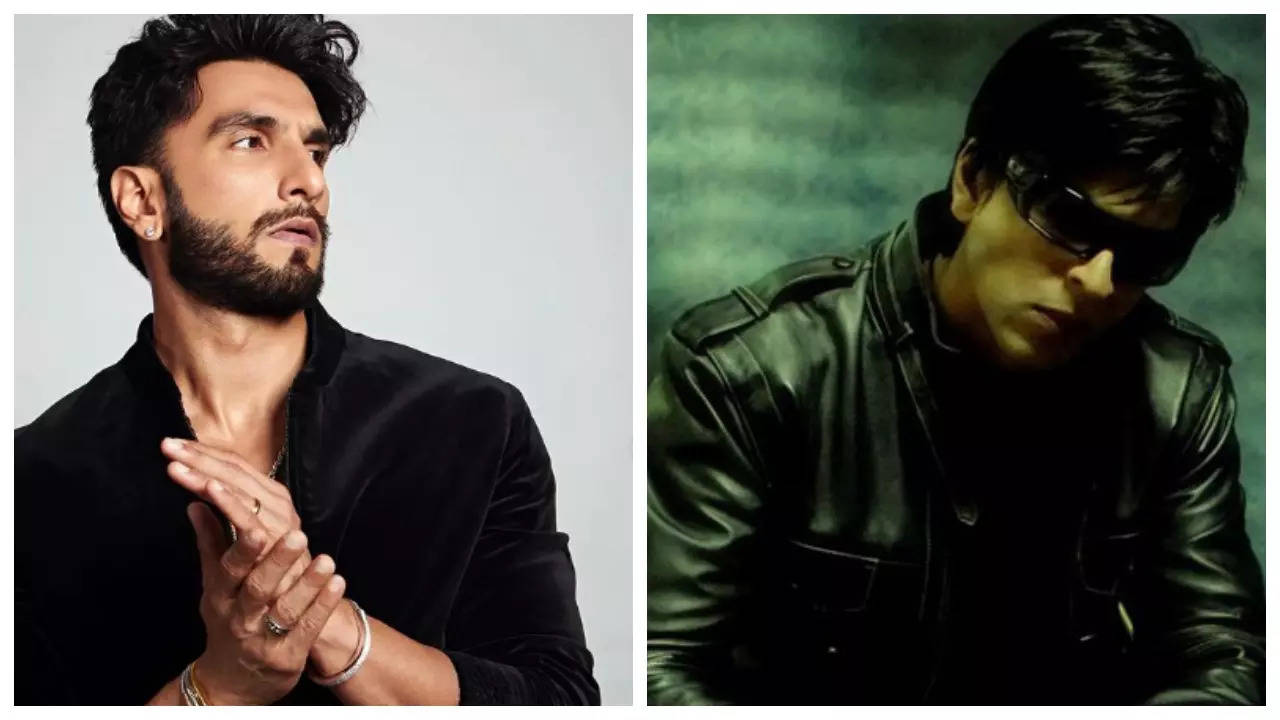 Director Farhan Akhtar on Wednesday started a fan-war between Shah Rukh Khan's fans and Ranveer Singh's fans when he teased the third part of his popular action franchise 'Don'. Various reports claim that Ranveer will take over the mantle of Don from Shah Rukh, thus ushering in a 'New Era'.
"Don means Shah Rukh Khan. There's no Don franchise without him. As simple as that," read angry fan tweets.
Others wrote, 'No SRK, No Don'.
However, it was not all hate for Singh, several others came to the star's defence and asked others to give the star a fighting chance. A viral fan theory suggested that Akhtar kept the title as Don 3, not because it was the third part of the SRK-led franchise, but that Ranveer would be the third actor to take on the role of Don.
"I think Don 3 is because he is 3rd Don after Amitabh and SRK, it's not a continuation of the SRK film obviously," read a tweet.
Another said in agreement, "'3' because Ranveer Singh is the third don after Amitabh Bacchan and Shah Rukh Khan 'a new era begins' it means its a reboot and not continuaation of Don 2 #RanveerSingh in and as Don 3 directed by Farkhan Akhtar lets goooooo."
Another cheer for Singh, saying, "#ranveer does best and he will be good as DON. Until SRK did it, we all know only Amitabh, things change. But classics remains classics and seniors are seniors."
Reacting to the hate coming Ranveer's way, another pointed out, "It's ok when SRK became Don, Amitabh fans including my dad were really upset.. now it's turn for SRK fans.. anyway couldn't have happened without SRK blessing the project.. Suhana is debuting with Zoya… Akhtars are family friends."
Rumours of Ranveer taking over the mantle from SRk had been doing the rounds for months on end. Reports even suggested that with the current trend of epic film crossovers, the new film would feature Ranveer with SRK and the OG Don, Amitabh Bachchan.
A fan wrote, "I beleive, if they are taking Ranveer Singh in this one, maybe they might make part 4 and make a comeback for the real OG #Don @iamsrk and make it a DON universe by making a cameo of Amitabh Bachchan too."
Assuming that it would be Singh who would take this franchise forward, another wrote, "Instead of naming it Don 3 they should've just named it Don like after amitabh it was SRK and Ranveer."
Farhan Akhtar and Ritesh Sidhwani's banner Excel Entertainment rebooted the Don franchise after they bought the rights of the 1978 Amitabh Bachchan-starrer, written by veteran writer duo Javed Akhtar and Salim Khan.
The first 'Don' starring Shah Rukh released in 2006 and the second installment came out in 2011 with SRK and Priyanka Chopra in the lead reprising their characters.
In May, Sidhwani dropped hints about the film when he admitted that the movie was still in its "scripting" stage.
"Till my partner (Akhtar) finishes writing it, we won't do anything. Right now, he is in the phase of completing the script… Even all of us are eagerly waiting to see 'Don'," Sidhwani had told PTI.