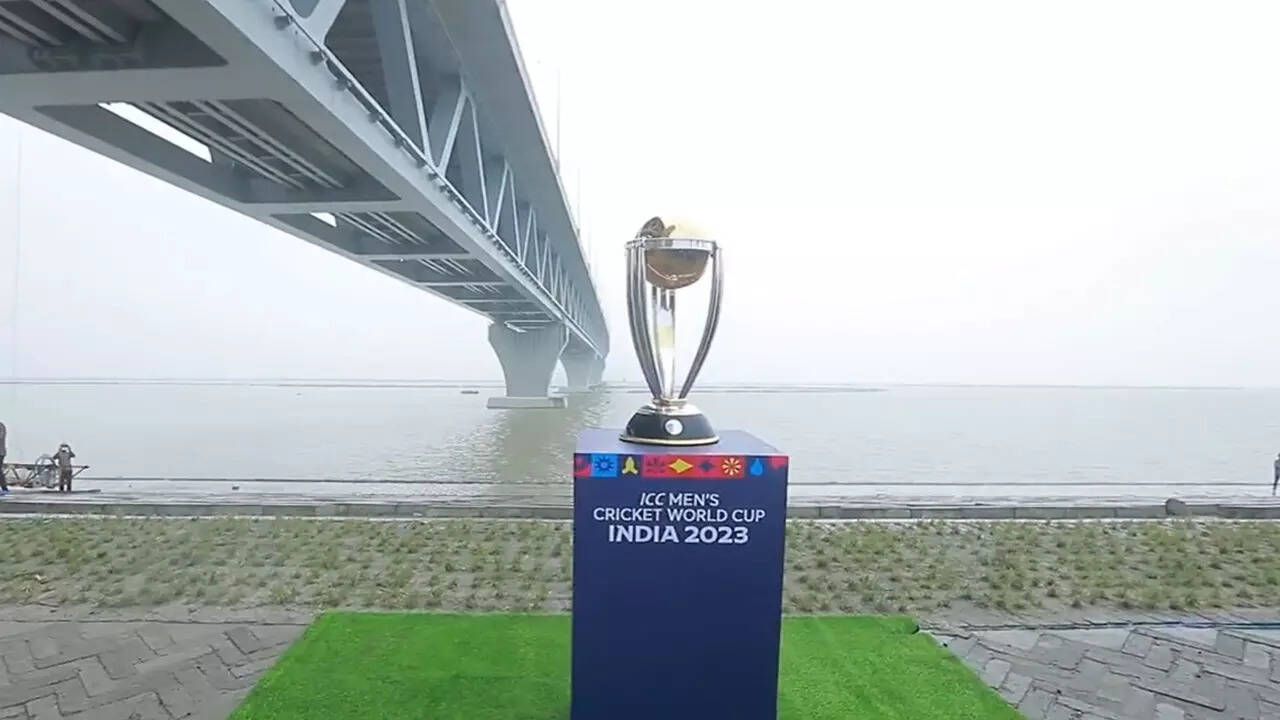 NEW DELHI: The ICC Men's Cricket World Cup 2023 trophy arrived in Bangladesh for a three-day tour as a part of the official Trophy Tour.
The coveted trophy was showcased at the Padma Multipurpose Bridge in Bangladesh on Monday, attracting a large gathering of enthusiastic fans eager to catch a glimpse of the prestigious prize.
The trophy will be in Bangladesh from August 7 to August 9 and will leave for Kuwait on August 9.
WATCH:
Starting June 27, the ICC Men's Cricket World Cup Trophy will visit 18 countries and regions, including Kuwait, Bahrain, Malaysia, the U.S., Nigeria, Uganda, France, Italy, and the host nation, India.
The ODI World Cup is scheduled to be held in India from October 7 to November 19.
Full schedule of the Trophy Tour:
27 June – 14 July: India
15 – 16 July: New Zealand
17 – 18 July: Australia
19 – 21 July: Papua New Guinea
22 – 24 July: India
25 – 27 July: USA
28 – 30 July: West Indies
31 July – 4 August: Pakistan
5 – 6 August: Sri Lanka
7 – 9 August: Bangladesh
10 – 11 August: Kuwait
12 – 13 August: Bahrain
14 – 15 August: India
16 – 18 August: Italy
19 – 20 August: France
21 – 24 August: England
25 – 26 August: Malaysia
27 – 28 August: Uganda
29 – 30 August: Nigeria
31 August – 3 September: South Africa
From 4 September: India