Summary
Fans can now enjoy a restored release of Wes Craven's 1982 Swamp Thing movie, available on 4K Ultra HD/Blu-ray with a range of special features.
Swamp Thing has come a long way since his first appearance in 1971, with his own comic series, TV shows, and now a highly anticipated reboot in the DCU.
The upcoming Swamp Thing movie will focus on the horror elements of the comic books and is set to be a standalone gothic horror film, separate from other DCU offerings.
Fans of DC superhero Swamp Thing are eagerly awaiting news on the new iteration of the comic book monster as a surprising part of James Gunn and Peter Safran's upcoming DCU reboot. In the meantime, it could be a good time to catch up with master of horror Wes Craven's 1982 big screen outing of Swampy as the classic horror movie finally gets a 4K restoration and is releases on a double disc boast both the original PG theatrical release and the unrated version – something that did happen long before Blumhouse and Universal had the idea of doing that with M3GAN.
The legacy of Swamp Thing has been one that has come a long way since his first appearance in comic book form back in 1971, as a stand-alone story in House of Secrets #92. Having gained his own comic book series, and claimed a place as DC's ongoing continuity, Swamp Thing has since appeared on the big screen, as an animated kid's TV show and in his own short-lived live-action TV series. However, it was Wes Craven who first brought him to life on screen, and fans can now truly bask in the glory of Craven's brilliant adaptation. Released today, Swamp Thing 4K Ultra HD/Blu-ray release comes with a huge array of special features including:
Audio Commentary with Writer/Director Wes Craven moderated by Sean Clark (Theatrical / PG Version)
Audio Commentary with Makeup Effects Artist William Munns moderated by Michael Felsher (Theatrical / PG Version)
Collectible "4K LaserVision" Mini-Poster of cover art
"Tales From the Swamp" (Remastered) with Actress Adrienne Barbeau (HD, 16:56)
"Hey Jude" with Actor Reggie Batts (HD, 14:30)
"That Swamp Thing" with Len Wein, Creator of Swamp Thing (HD, 13:19)
"Swamp Screen: Designing DC's Main Monster" featurette (HD, 20:32)
"From Krug to Comics: How the Mainstream Shaped a Radical Genre Voice" featurette (HD, 17:34)
Posters & Lobby Cards – Photo Gallery
Photos from the Film – Photo Gallery
William Munns' Behind the Scenes Pictures – Photo Gallery
Behind the Scenes Photos by Geoffrey Rayle – Photo Gallery
Related: James Mangold Suggests DCU's Swamp Thing Origin Will Be Changed From His Comic Appearance
Swamp Thing's DCU Debut Will be Dark and R-Rated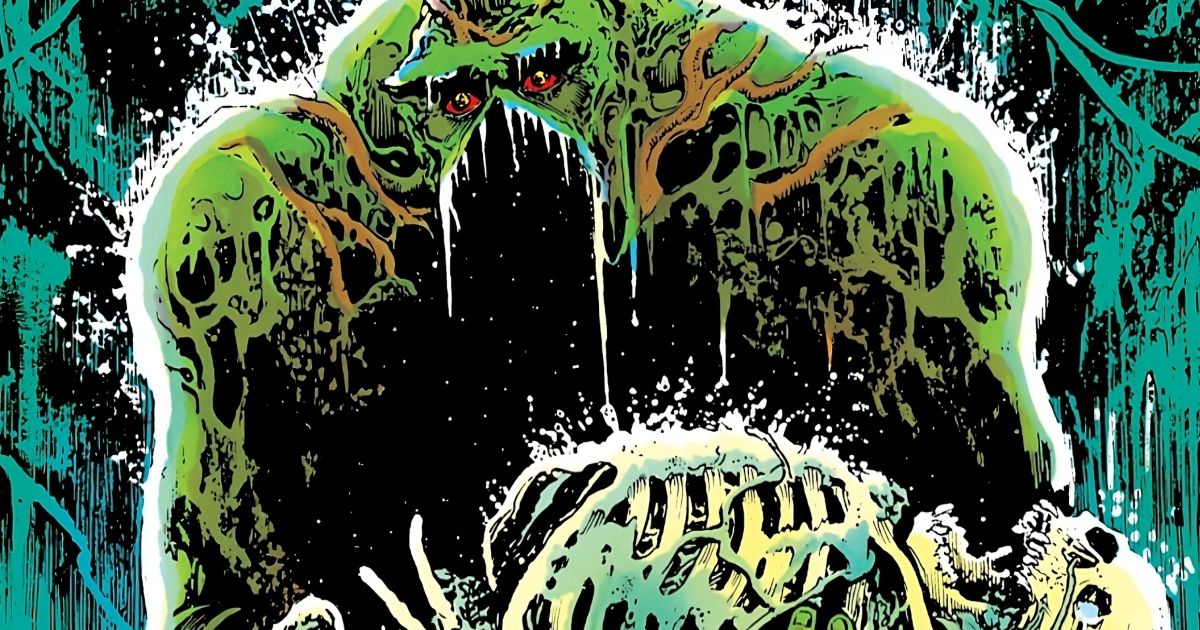 When it comes to the rebirth of Swamp Thing as part of the upcoming DCU slate of movies and TV shows, the feature will be leaning heavily into the horror elements of the comic books and not aiming to please a younger audience.
Set to be directed by Indiana Jones and the Dial of Destiny's James Mangold, Swamp Thing will be just one of the new DC offerings that looks to capture the mature side of the comic book fan base. Mangold shared a small tease for the movie while promoting his Indiana Jones adventure, calling it a "gothic" horror that he viewed very much as standing apart from other movies coming from Gunn and Safran's connected universe. He said:
"While I'm sure DC views Swamp Thing as a franchise, I would be viewing it as a very simple, clean, Gothic horror movie about this man/monster… Just doing my own thing with this, just a standalone."
Fans will still have quite a wait until they see the new version of Swamp Thing arrive in cinemas, but for now, the restored release of Wes Craven's iconic movie will certainly help to bridge the gap.