Summary
Elf changed Will Ferrell's life forever, catapulting him into A-list status and making him a well-known Hollywood player.
Ferrell was surprised by the success of Elf, as he had no idea it would be such a game changer and resonate with a wide audience.
Ferrell's success after Elf allowed him the freedom to choose projects he truly wanted, even turning down a $29 million offer for an Elf sequel.
The classic Christmas outing, Elf, changed Will Ferrell's life forever. Nearly 20 years after the film made its way into theaters, Ferrell has become an A-list Hollywood player known for starring in iconic comedies like Talladega Nights: The Ballad of Ricky Bobby, Anchorman: The Legend of Ron Burgundy and Old School. However, the former Saturday Night Live (SNL) player could actually walk the streets without the paparazzi following him around prior to Elf's release.
Ferrell said in an interview on Hart to Heart:
"I do remember walking around New York after the opening weekend of Elf. And that was the real first time where my wife and I were walking around, and people are following us around. And that was kind of a little exciting in a weird way and a little alarming. Like why is this guy walking — someone's on the other side of the sidewalk walking the same speed as I am. That's a weird feeling. What are they doing? And then why is he dressed in all black? And then why is he holding a big camera? Who's he photographing?"
Ferrell appeared on Kevin Hart's talk show recently, and the two actors famously starred together in Get Hard (2015). Today, Ferrell is a world-famous actor with a net worth of $160 million. But the SNL alum had no idea Elf would be so successful.
Related: Best Will Ferrell Movies, Ranked
Elf Was a Game Changer for Will Ferrell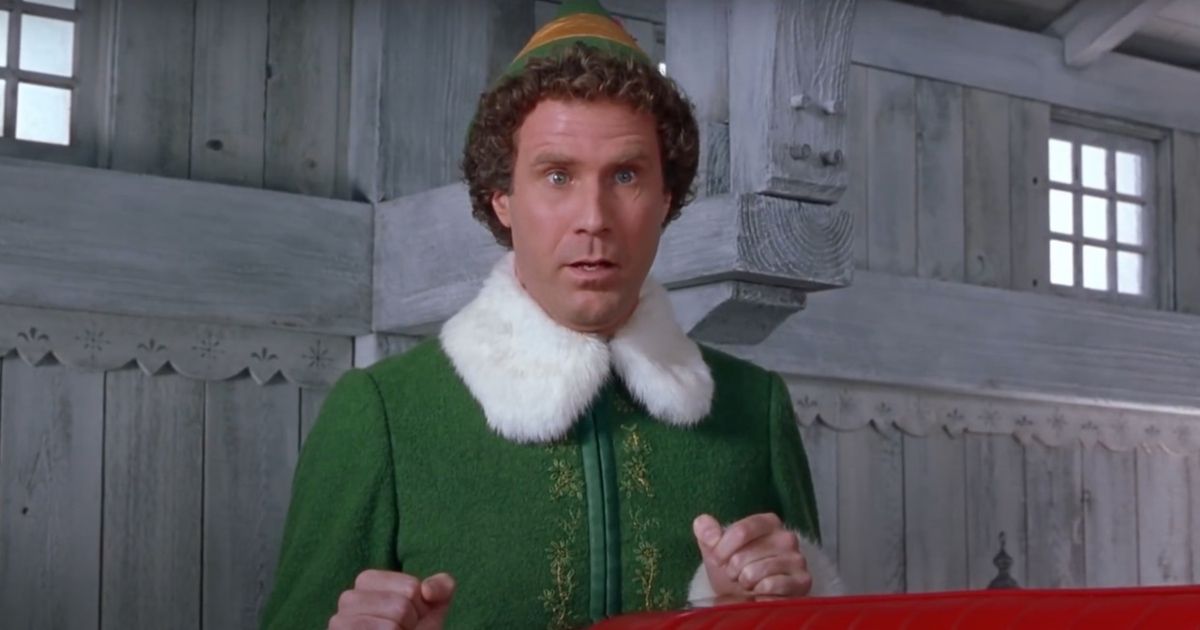 Elf may have garnered Will Ferrell the attention of the paparazzi when it opened in theaters, but the actor's growing talent and reputation eventually landed him epic $20-million paydays for his work in Bewitched, Semi-Pro, Kicking & Screaming and Land of the Lost. But Ferrell didn't have a clue that Elf would be such a game changer.
Ferrell said in an interview on Off Camera with Sam Jones:
"I had no idea. The first time we tested the movie we did two screenings. We did one that was more of a family focused audience, and it worked great with them. And then my manager Jimmy called me. He's like, 'Hey, so we just had the first one, and it went really well. But I'm looking at the crowd lineup for the second screening. And it's like a bunch of frat guys from USC. And we might get eviscerated in this.'

But it played for that audience, too. So, then we thought — that's when we knew — oh, well, maybe this will work as one of those rare movies that works for everyone. And you throw your cynicism aside. And it all, obviously, came together in a way that I never would have imagined."
Over the years, Ferrell's success enabled him the freedom to pick and choose the projects he really wanted to pursue rather than settling for roles that didn't appeal to him. And the actor famously turned down $29 million to make an Elf sequel.