Summary
Will Smith admits he went too far in his role in Emancipation, claiming he wanted to feel the degradation of slavery by wearing real chains around his neck during filming.
Smith experienced a tense moment when the key to the chains wasn't working, leaving him standing there to reflect on the brutality of slavery.
Despite the challenges, Smith has no regrets and considers his role in Emancipation to be one of the greatest experiences of his career, with the film deepening his faith.
Will Smith put his all into his performance in the acclaimed drama Emancipation, though he admits that he went too far. In the film, which is set during the 1860s, Smith plays the role of a runaway slave. While speaking about the film on Kevin Hart's Peacock series Hart to Heart (per Screen Rant), the Oscar winner explained how he insisted upon using real chains locked to his neck to make his performance more genuine, though that led to a tense moment when there was a mishap with the key.
"I went too far in Emancipation. Just bringing it up, I start to get teary," Smith recalled. "It's like, I wanted to feel the degradation of slavery, and I just went too far in it. The level of human brutality, what we will do to each other… I had the chains on my neck and we were working. I wanted the real weight of them. I want the real chains. They put it on my neck and they were fitting it for size and I'm standing there, and the prop master went to put the key in and the key didn't work."
Smith continued, "And I was like, 'Oh no. Will relax.' I'm standing there and they're running around and they couldn't get me out of it. I'm standing there in those chains, right on that hyperventilating edge. They found it and they got it out. Peter, the character, nobody was running around to get him out. And I just kept falling deeper and deeper into that understanding."
Related: Vivica A. Fox Says Independence Day 2 'Missed Out' by Not Bringing Back Will Smith
Will Smith Learned Greatly from the Experience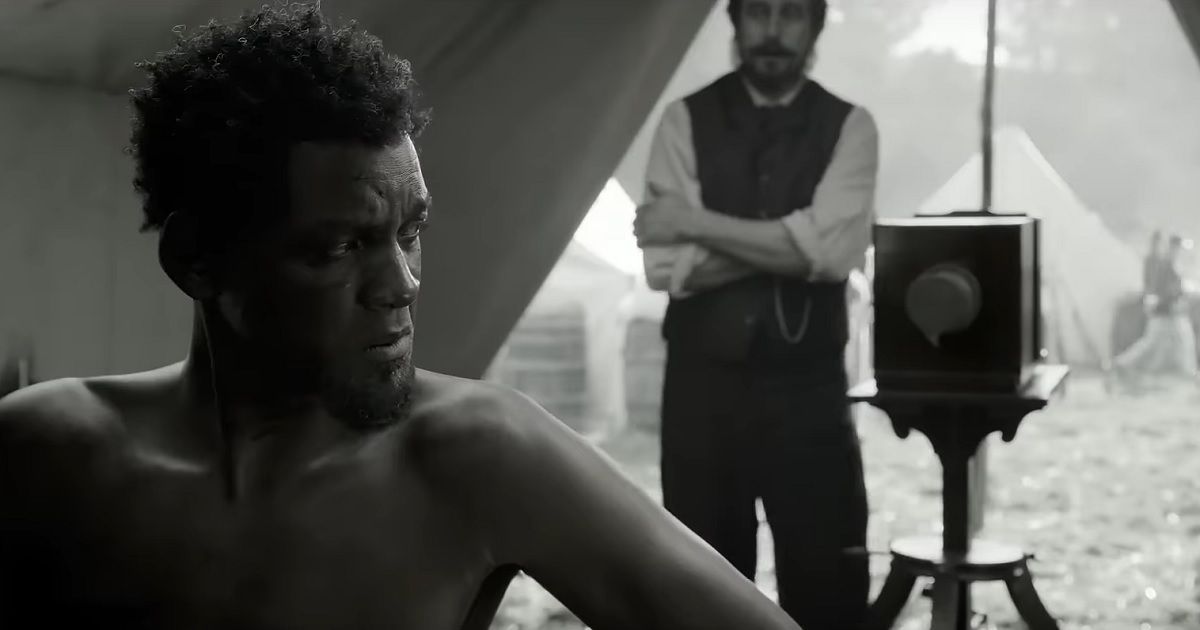 Emancipation was inspired by true events, which includes the story of Peter — a real-life former slave who'd been photographed in 1863 after his escape, revealing the devastating scarring on his back endured from whippings. The thought that Peter and others had gone through such horrific treatment is something that still affects Smith, and the actor makes it clear he has no regrets about his efforts to most accurately portray the former slave's story.
"I dream about Peter still," Smith explains. "That's what happens when you spend that time and you push your mind that far and you just consume it. That's what happens – it starts to leak into your subconscious. I wouldn't give it back. It was one of the greatest experiences I've had as an actor. Peter introduced me to God. My faith got solid after working on that movie."
Antoine Fuqua directed Emancipation using a screenplay by William N. Collage. Smith produced the movie alongside Todd Black, Joey McFarland, and Jon Mone. Other stars of Emancipation opposite Smith include Ben Foster, Charmaine Bingwa, Steven Ogg, and Mustafa Shakir. It was released in December of last year, first hitting theaters before making its streaming debut. Smith's performance in the film was praised, earning the actor an NAACP Image Award back in February.
You can stream Emancipation on Apple TV+.