Summary
Zoe Saldana has become a Hollywood success with her roles in major franchises, starring in four of the highest-grossing movies of all time.
Saldana has worked with talented co-stars who excel at improvisation, making it difficult for her to stay in character during filming.
Saldana's future in the entertainment industry looks promising, with upcoming projects in the MCU, the Avatar franchise, and her husband's latest film.
If there's an actress in Hollywood that's almost synonymous of guaranteed success, that's Zoe Saldana. Since very early in her career, she had gotten the chance to be part of some extremely popular franchises that have performed very well at the box office. In fact, she has become the first actress starring in four of the highest-grossing movies of all time.
In 2003, she played Ana Maria in Pirates of the Caribbean: The Curse of the Black Pearl, being this her first major saga. She didn't return to the Disney hit, but in 2009 she joined another major franchise, playing Nyota Uhura in Star Trek. That same year, she was part of James Cameron's Avatar giving life to Neytiri Omaticaya. In 2013, she came back to the Trekker world in Into Darkness, and a year after that she made her MCU debut as Gamora in the first Guardians of the Galaxy movie, playing the character in other five other projects from the franchise. In 2016, she starred in Star Trek: Beyond and in 2022 she finally returned to the world of Pandora in the long-awaited Avatar 2: The Way of Water.
With so many participations in big franchises, Saldana got the chance to work alongside some other major stars, becoming friends with many of them, or even family. In a recent interview with BBC Radio 1, the actress revealed which of her co-stars have made her laugh the most on set:
"Chris is really good at improvising, so it makes it really hard for you to stay in character, for sure. But I also remember, because of the three Star Trek movies that I've done, that being in the same room with Simon Pegg, John Cho or Anton Yelchin… sometimes Chris Pine, whenever he wanted to jump in. Zachary Quinto was hysterical. Because these are very educated individuals, and they're masters of words, and they would whip out little jokes here and there. That was really hard, to stay in character and improvise with them, but I don't improvise. I do in Spanish but not in English."
Related: Taylor Sheridan's Special Ops: Lioness Breaks His Own Yellowstone Paramount+ Record
The Future of Zoe Saldana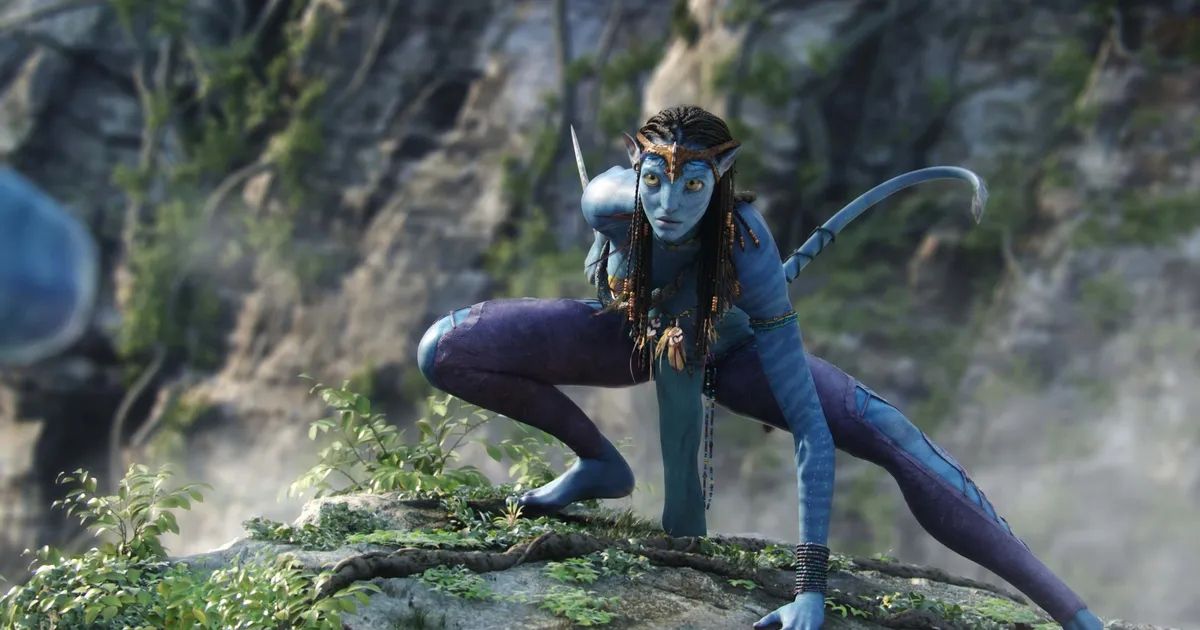 Earlier this year, Saldana returned to the MCU playing Gamora in Guardians of the Galaxy Vol. 3, which is meant to be the last adventure of James Gunn's group of misfits. However, even when the team may not appear again, at least with its original line-up, the character could still appear in the future, especially since Peter Quill is already confirmed to return at some point.
Beyond the MCU, the actress still has three other Avatar films left to make, so her involvement with the saga will continue for a long time. She has recently starred in one of the most commented tv shows of the year, Special Ops: Lioness, created by Yellowstone's Taylor Sheridan for Paramount+.
She still has another project left to release, The Absence of Eden, the latest movie from her husband Marco Perego. The story follows a ICE agent conflicted by the moral implications of her job when she crosses paths with an undocumented woman trying to cross the border while running away from a dangerous cartel, and have to work together to save a young girl.