Music is undoubtedly one of the most impactful forms of art and expression; there are a seemingly infinite number of ways to combine instrumental and vocal sounds to create a song that can tell a story, elicit an emotion, or simply be appreciated for its beauty and uniqueness. That's why when it comes to filmmaking, music is the perfect tool to enhance the plot, adding a whole new layer of complexity for viewers to unpack.
Some of the greatest films ever made are accompanied by an expertly crafted soundtrack, one that can define the film for generations to come. But what happens when a movie chooses to forego its score, instead of opting for no music at all? At times, the decision to omit music entirely can have a similar effect, heightening the suspense and allowing viewers to focus entirely on the interactions between the characters instead of the backing track. There are a few movies that use having no soundtrack to their advantage to recount stories that made these works so intriguing.
Updated on August 8th, 2023 by Soniya Hinduja: This article has been updated with additional content to keep the discussion fresh and relevant with even more information and new entries.
15
Once Upon A Time In Anatolia (2011)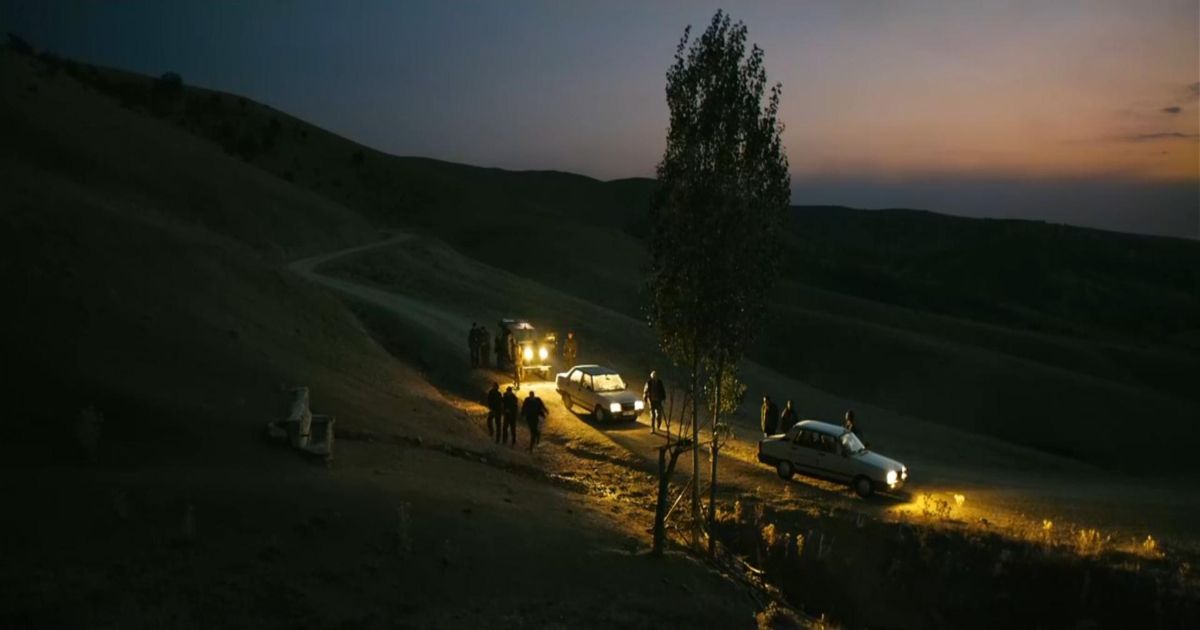 This Turkish masterpiece has arguably one of the most realistic character portrayals ever put to film. Directed by Nuri Bilge Ceylan, Once Upon A Time In Anatolia is based on a chilling true story and it follows a group of men searching in vain for a buried murder victim. It is set in the Anatolian town of Keskin and the vast landscapes and thumping pace as the men journey through the night provides enough intrigue that you do not even realize that there is no soundtrack to hold it all together.
As you watch a detective, a prosecutor, two policemen, and a doctor wander about, you find yourself sucked into the silence they share. Often, it is broken only by the hum of the car engine and whispered conversations about philosophy, spouses, lamb chops, hierarchy, and ethics. The lack of music never puts you off; it only elevates the pointlessness of their mission. As characters lost in a plane of existence, these tired men trudge on, until daylight breaks.
14
Network (1976)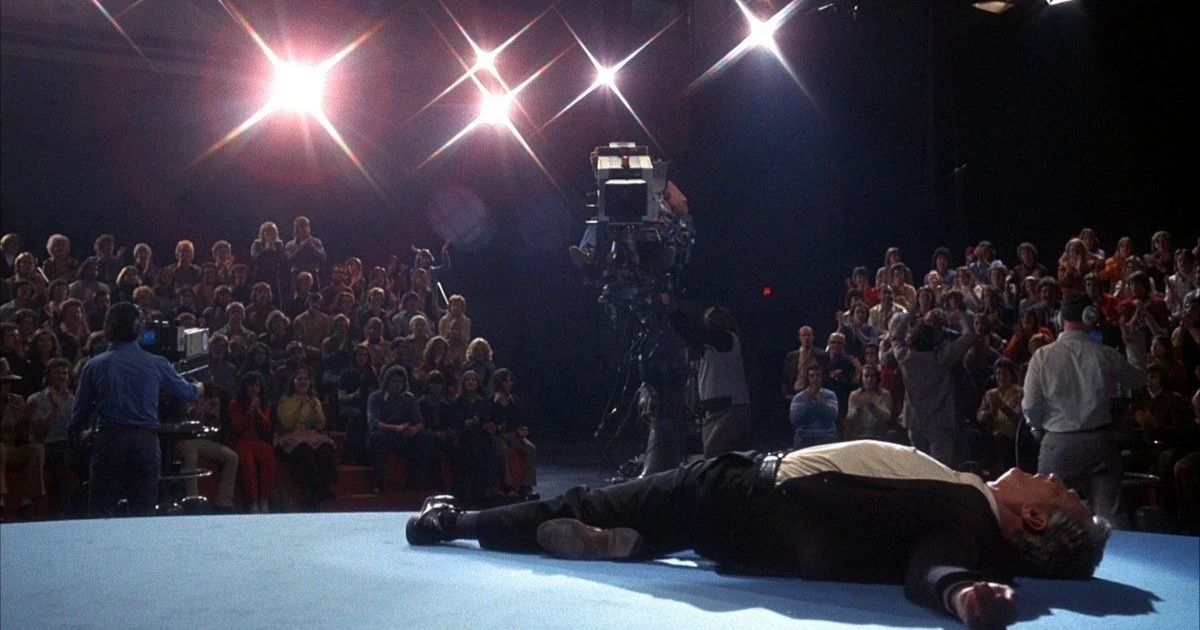 Sidney Lumet is known for whisking some of the most impressive tales, and this acclaimed satire is no different. Network takes you into the buzzing scene of a fictionalized television network called UBS, which is suffering from bad ratings and close to no viewership. In such a situation, a veteran anchorman who is obsessed with ratings takes a drastic step by threatening to shoot himself on live television. On the other hand, is a woman driven to public madness by corporate greed.
While all this does bring publicity to the network, there is no background score, no dramatic flair, and clearly no swelling orchestras heard. From the moment the TV studio lights come on and the cameras start to roll to Beale lying on the floor bleeding and commercials playing, each scene stands bold and raw, without the need for amplification. In a way, the movie depicts the news media for what it truly is.
13
A Separation (2011)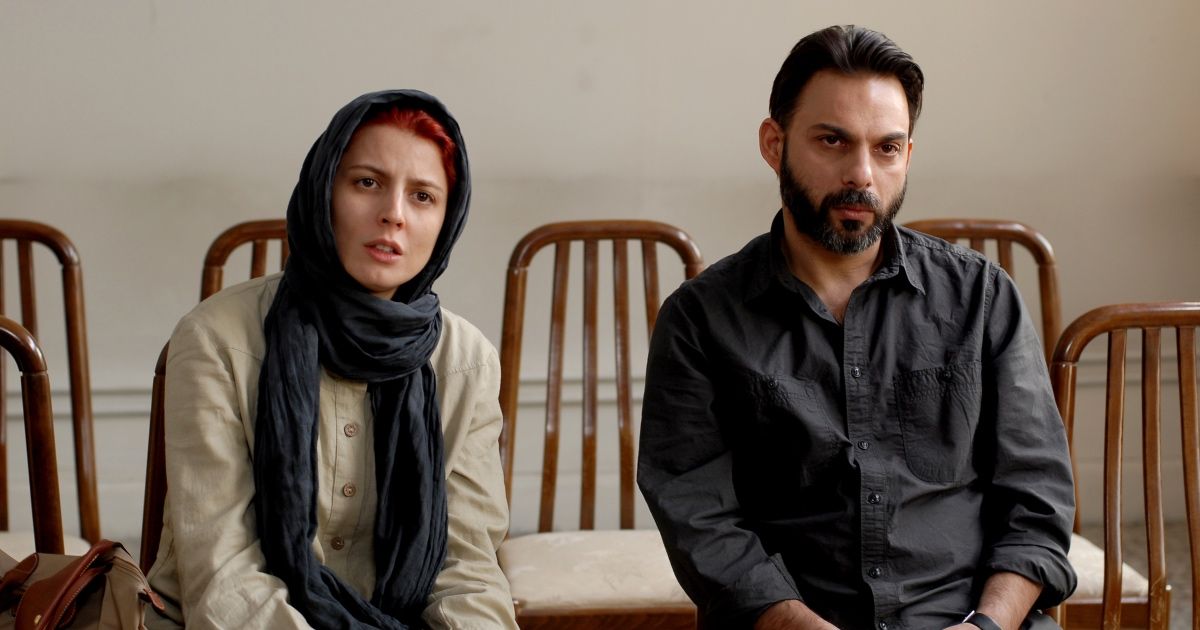 Imagine being a part of a drama so intimate that music would only distract you from its brilliance. A Separation is an award-winning Iranian film that explores the tensions within a married couple and the child they're raising together. Nader and Simin are a couple struggling with a decision – Simin wants to leave Iran and take their son with her while Nader refuses to oblige and insists that he must stay back and take care of his Alzheimer's stricken father.
On the surface, the film seems like any other divorce drama, but under Asghar Farhadi's nuanced direction, we witness the couple speak their hearts out. There are layers of deception and questions about the characters' morality. There is anger and misunderstanding, which just appears to be more pronounced with the deafening silence that surrounds them. Payman Maadi and Sarina Farhadi's strong performances alone are enough for us to feel the couple's conflict and pain, resulting in an emotionally charged film.
12
The White Ribbon (2009)
The White Ribbon will probably only seem appealing to a small part of the audience because of its pessimistic tone. Set in the 1960s, the film paints a portrait of a small German village. A baron, a doctor, and a pastor are the self-proclaimed leaders in the town. But when suspicious activities occur – like the doctor suddenly falling off his horse – new truths surface.
Despite being filled with obnoxious characters, the movie shows just how intertwined the lives of villagers get with unwanted events springing up in the community. Michael Haneke shoots the film entirely in black and white, with no orchestral cues. This allows the audience to focus on the visuals. From costumes to beautifully framed shots of the rural landscape, the incredible film immerses you in an era long left behind.
11
M (1931)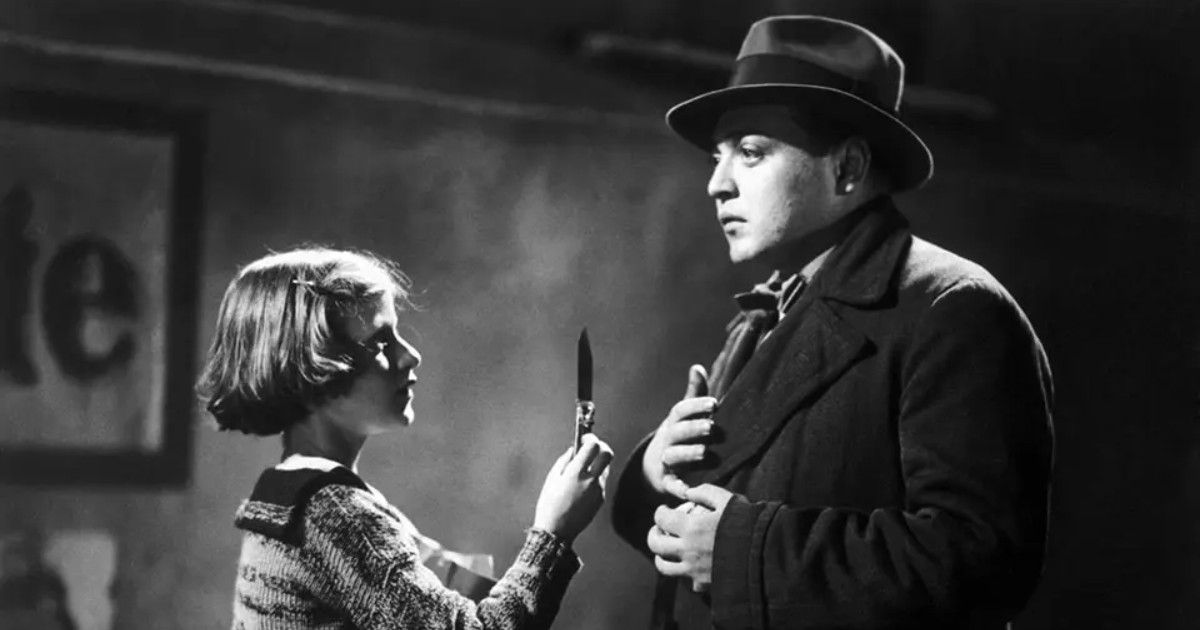 Ideally, the aesthetic and intrigue of a cat-and-mouse thriller are only amplified with the perfect musical score. But this iconic suspense film noir by Fritz Lang needs nothing to accompany it. We follow Hans Beckert, a serial killer played by Peter Lorre for the third time on screen, who preys on children. He leaves no traces behind but finds himself embroiled in an intricate scheme, where he's not only chased by Berlin police but also by seedy underground rivals who need to take him down. This relentless pursuit by the law and the lawless creates the most unnerving scenes.
Lang uses his signature visual style, zooming in on Hans' expressions to convey the kind of wickedness only ever seen in the greatest thrillers ever. Moreover, M unfolds against a chilling, maddening, and deliberate silence to create an atmosphere that still holds great power almost a century later.
Related: These Are Some of the Best Techno Music Soundtracks in Movies
10
Winter Light (1963)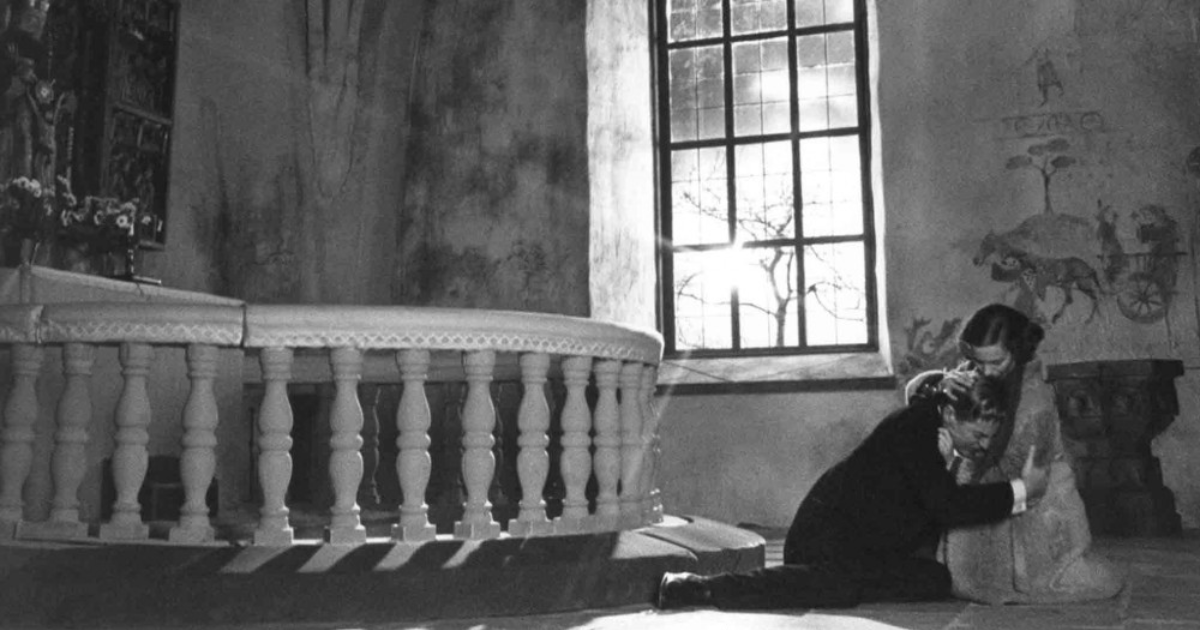 Though one of the oldest entries on this list, 1963's Winter Light has certainly stood the test of time and is a stellar example of the immense impact that no music in a film can have. Here, we follow a small-town priest as he attempts to come to terms with his struggling relationship with God; as he tries to help the people of his community, he finds himself having an internal battle about what faith truly means to him.
His struggle is only further emphasized given the film's lack of music; it makes sense that music, which has ties to religion and especially the church, would be absent from a film where God and faith, in general, are so openly and aggressively questioned. The quiet scenes of prayer and contemplation are made all the more intense in silence, without a backing track to take away from the profound sense of solitude.
9
No Country for Old Men (2007)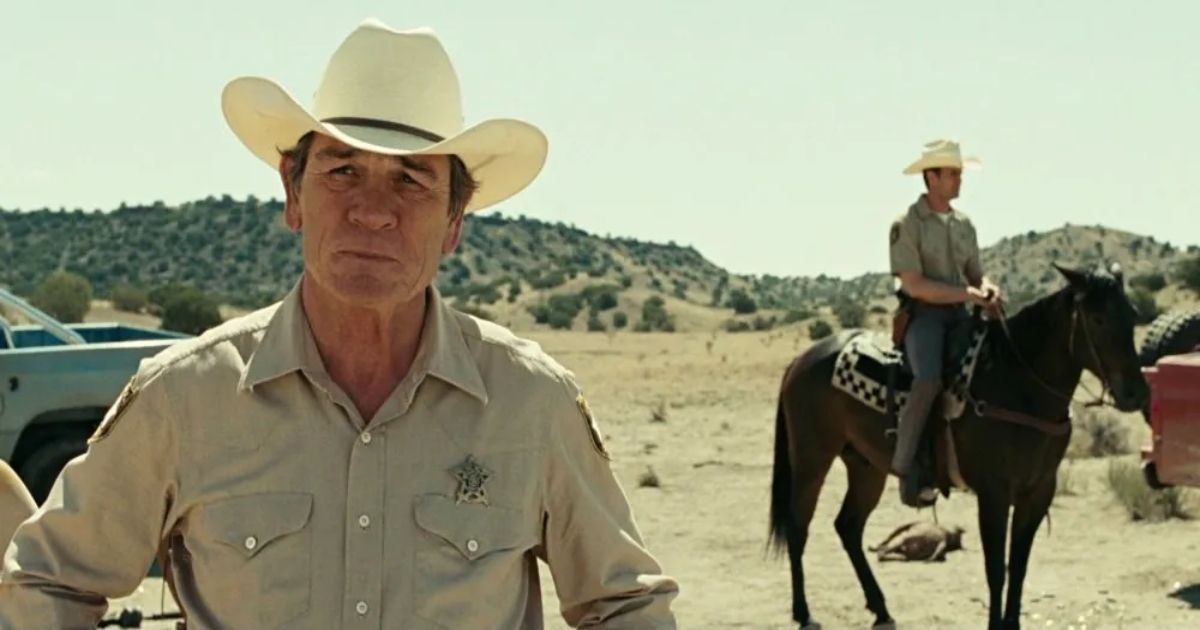 2007's No Country for Old Men has themes of death, justice, and morality. When a man named Llewelyn comes across a horrific scene after a drug-deal-gone-wrong and takes a large amount of money in the process, he finds himself the new target of a stone-cold killer. The story also follows the town's sheriff as he pursues LLewelyn in an attempt to protect his small town from the horrible danger that is coming its way.
Though No Country for Old Men lacks a traditional score, it still uses sounds to elicit a sense of suspense and tension among its audience; from heavy footsteps on the floor to a beeping radio, the sound effects echo on the music-less background, making each scene all the more suspenseful.
8
Dog Day Afternoon (1975)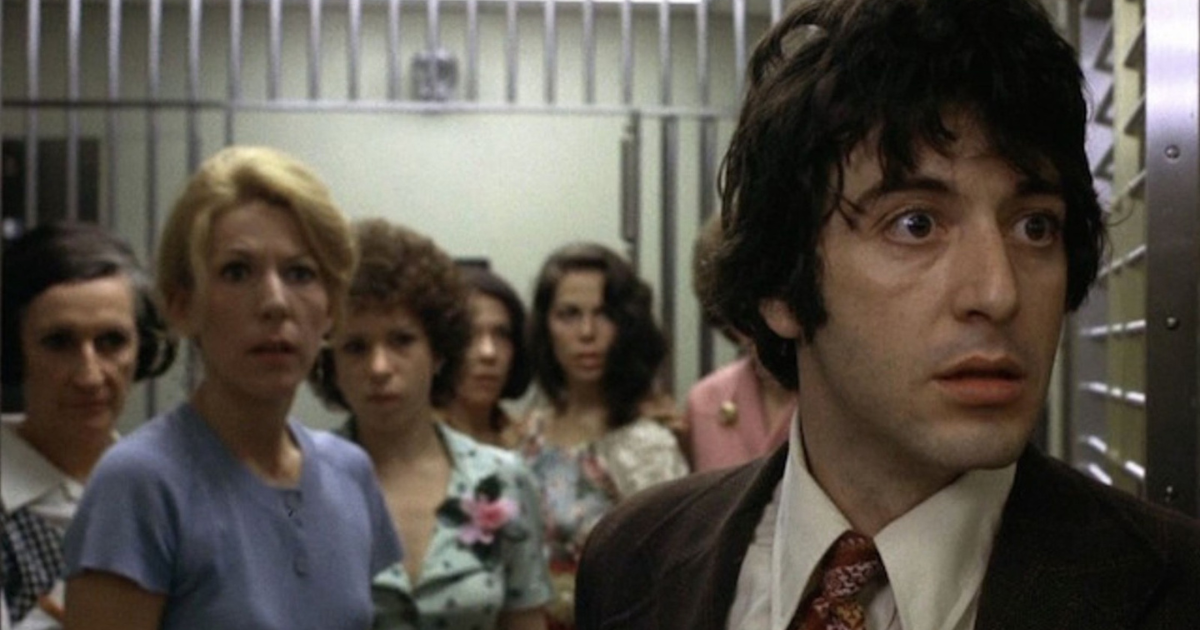 Dog Day Afternoon features a star-studded cast including names like Al Pacino and John Cazale. This 1975 biographical crime drama tells the true story of a Brooklyn bank heist gone wrong. When the plan to rob a bank goes awry, two criminals find themselves in over their heads, complete with wads of stolen cash and a collection of innocent hostages.
The lack of music allows Pacino's talents to take the focus; Pacino plays criminal Sonny Wortzik, a man who is clearly horrified at the situation he created and struggles to find a way out of the punishment that's coming to him. Without music, audiences are able to enter Sonny's mind, which is similarly laser-focused on the situation unfolding in front of him.
7
Cache (2005)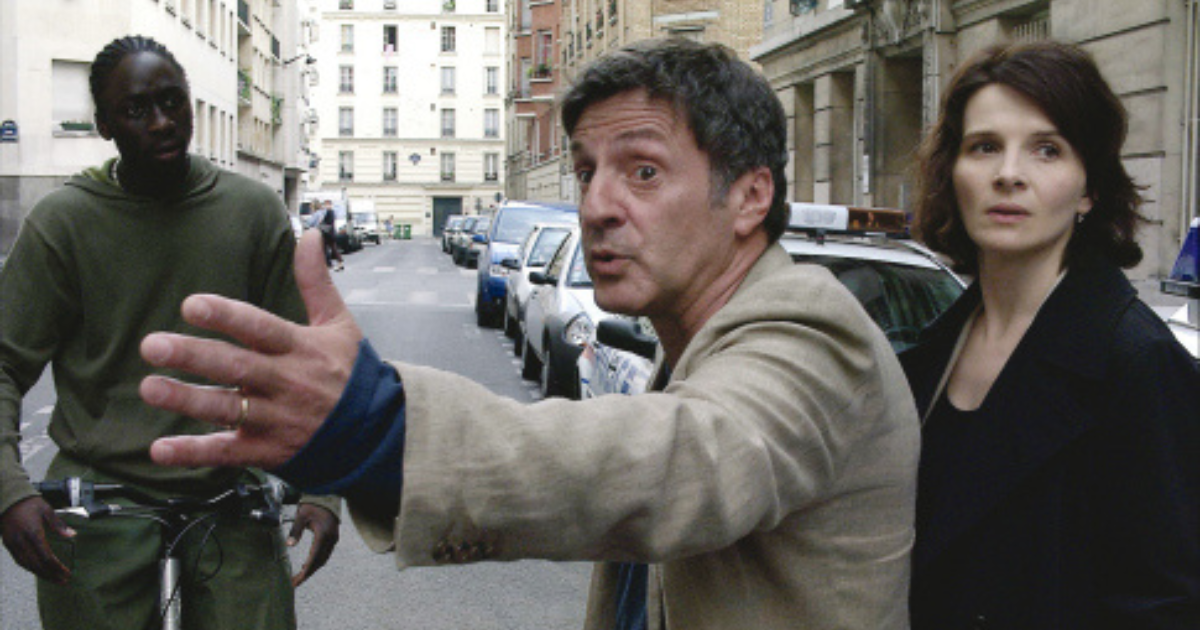 2005's Cache is an action-packed French thriller film. When the main characters and couple Georges and Anne find out they are being stalked, their lives are turned upside down. Fearing for their own safety as well as that of their teen son, the couple set off to uncover the truth behind the anonymous messages they receive in an attempt to put an end to the harassment.
This film is full of twists and turns; with its fast-paced, anxiety-inducing scenes, Cache immerses viewers in Georges and Anne's emotions throughout the entire ordeal. The lack of music only helps to up the ante even more; since there is no score to fall back on to increase the emotional impact, the sounds of genuine terror and stress from the victims take center stage.
6
Two Days, One Night (2014)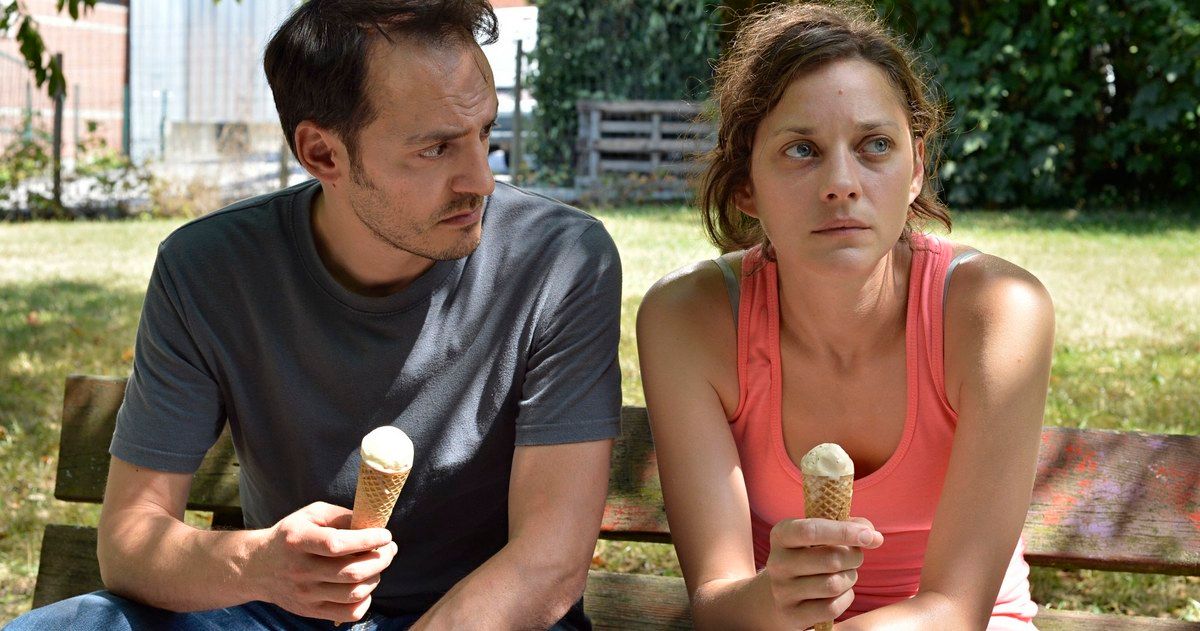 Another foreign entry to the list, Two Days, One Night is a 2014 drama film that tells the story of a woman named Sandra. Here, Sandra is faced with the prospect of losing her job when her colleagues accept bonus pay in exchange for her dismissal. Now, Sandra must convince them that she is a valuable asset to the team and persuade them to forego their bonuses so that she can remain employed.
Sandra, who experiences intense bouts of depression, must also learn to deal with the rejection of her coworkers and overcome the stress of the overall situation. The scoreless scenes seem to mirror Sandra's depression, which can be a debilitating and lonely experience for anyone, but especially for someone in her predicament.
Related: 11 Soundtracks That Are Way Better Than the Movies They're In
5
The Wind Will Carry Us (1999)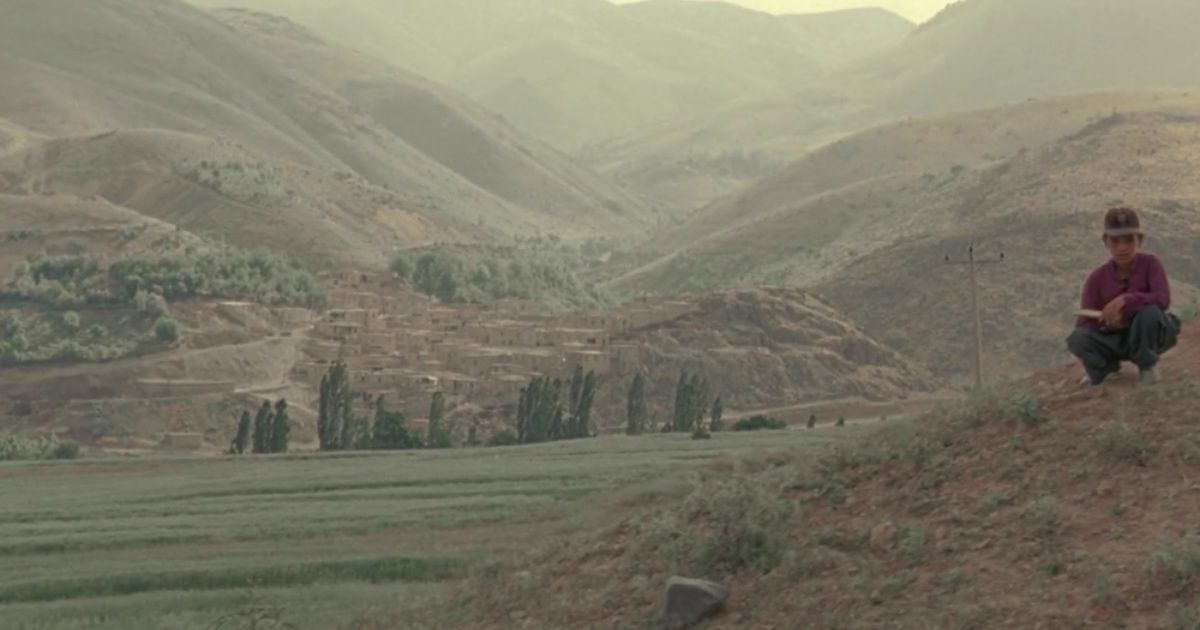 The Wind Will Carry Us is the only Iranian film on this list, however, its expert use of both sound and silence makes this one of the best films without a score. The film is focused on the main character Behzad, a man from the city who finds himself in an unfamiliar village surrounded by new people, culture, and ways of living.
As he learns to fit in with this new group, Behzad begins to come to new realizations about himself and his own culture. Life in the village can come across as mundane compared to the city living Behzad is used to, which is mirrored through the film's lack of music.
4
Rope (1948)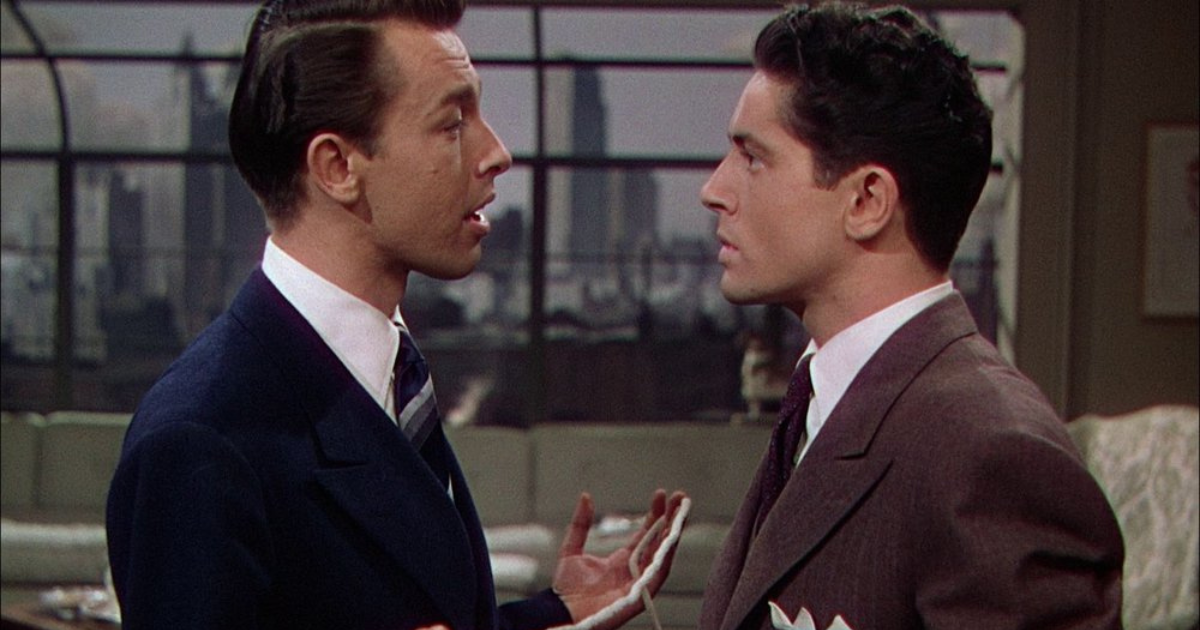 Alfred Hitchcock is a director who certainly does not shy away from the darker aspects of life. In his 1948 crime-thriller film entitled Rope, we follow two friends named Philip and Brandon as they carry out and attempt to cover up the murder of a man named David. The two eventually hide David's body in a chest while inviting his loved ones over for a dinner party.
This dinner party is made all the more uncomfortable when the guests begin to question David's absence, ignorant of the fact that the two responsible for his disappearance are right in the room. The absence of music puts the audience directly in the awkward silence of the dinner party on screen.
3
Beyond the Hills (2012)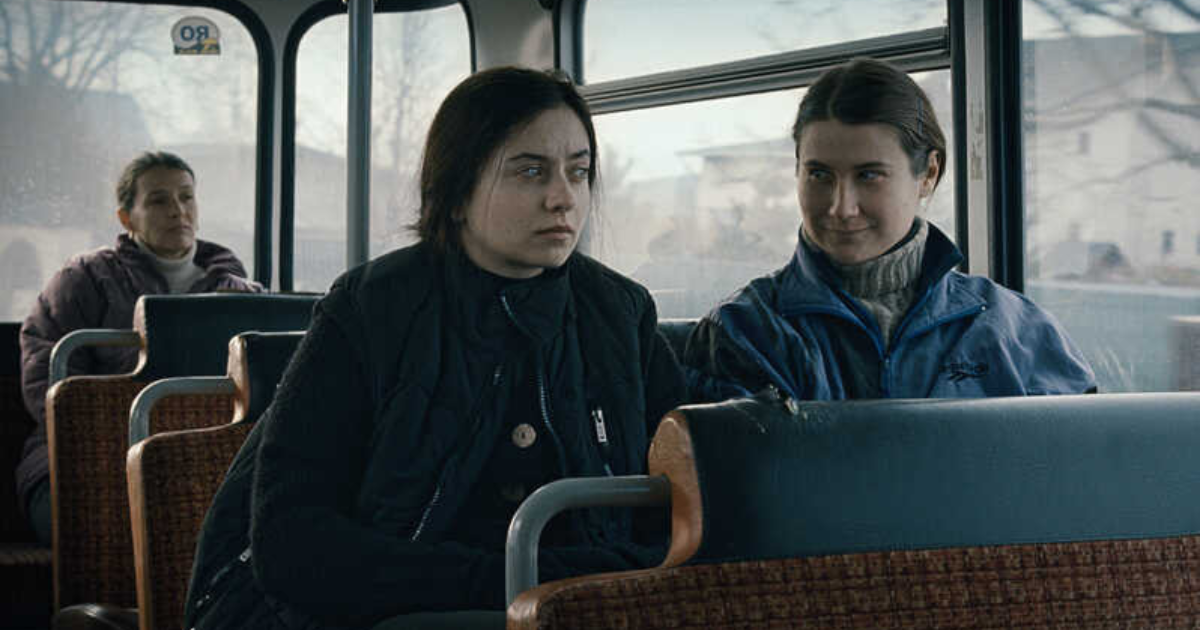 The 2012 film Beyond the Hills is a Romanian production that follows two orphans, Alina and Voichita, as they form a deep connection that extends from childhood into adulthood. The two women are known to be attracted to one another which is explicitly forbidden given their religion. When Voichita joins a convent, their relationship is extensively tested, leading to the downfall of the two women.
The lack of a soundtrack helps to add to the sense of eeriness that ultimately, hints at their dying connection. The story itself is heart-wrenching, and watching their beautiful but withering relationship come to an end without the cushion of music makes this film's conclusion all the more emotional.
2
The Blair Witch Project (1999)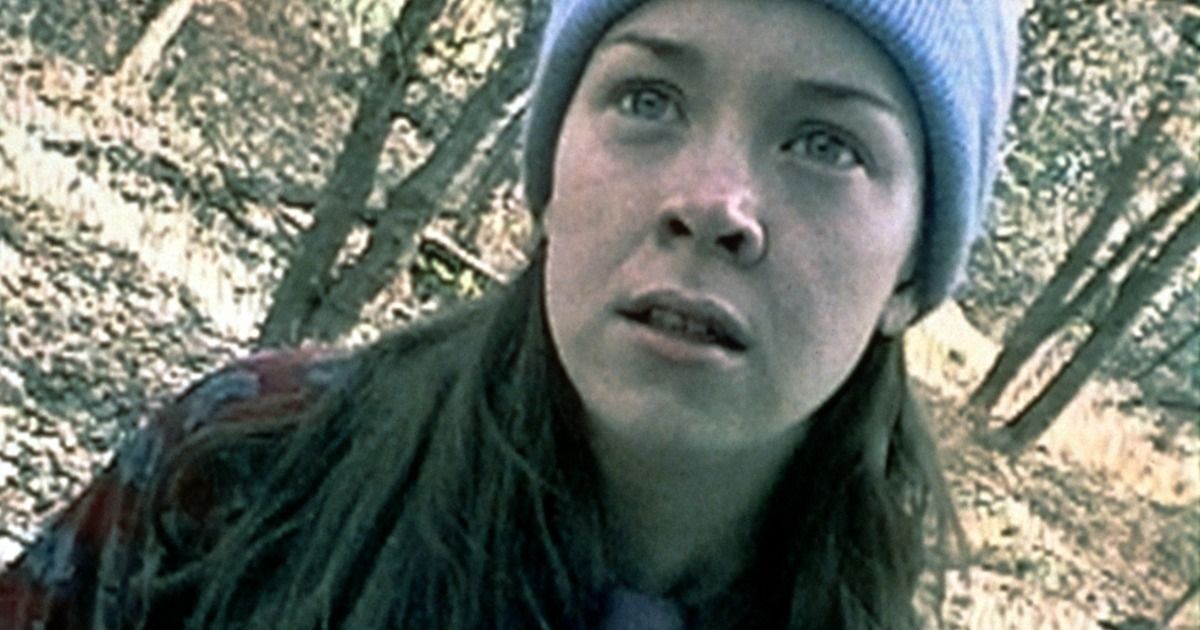 The Blair Witch Project is the 1999 found-footage-style horror film. Here, we follow three film students as they travel to a small town in Maryland to uncover the truths behind a local legend known as the Blair Witch. The insidious figure was known for terrorizing the town in the 1700s, so much so that parts of the town are now entirely abandoned. As the students learn more about the Blair Witch and eventually find themselves stuck in the local woods, the local legend seems to come to life.
Since The Blair Witch Project is made to look like it was found off of a camera, it makes sense that no soundtrack would play behind these thrilling scenes. Not only does the natural ambiance of the woods add to the spine-chilling nature of the film, but even the silence between action scenes creates a hollowness that ramps the fear factor up to ten.
1
The Birds (1963)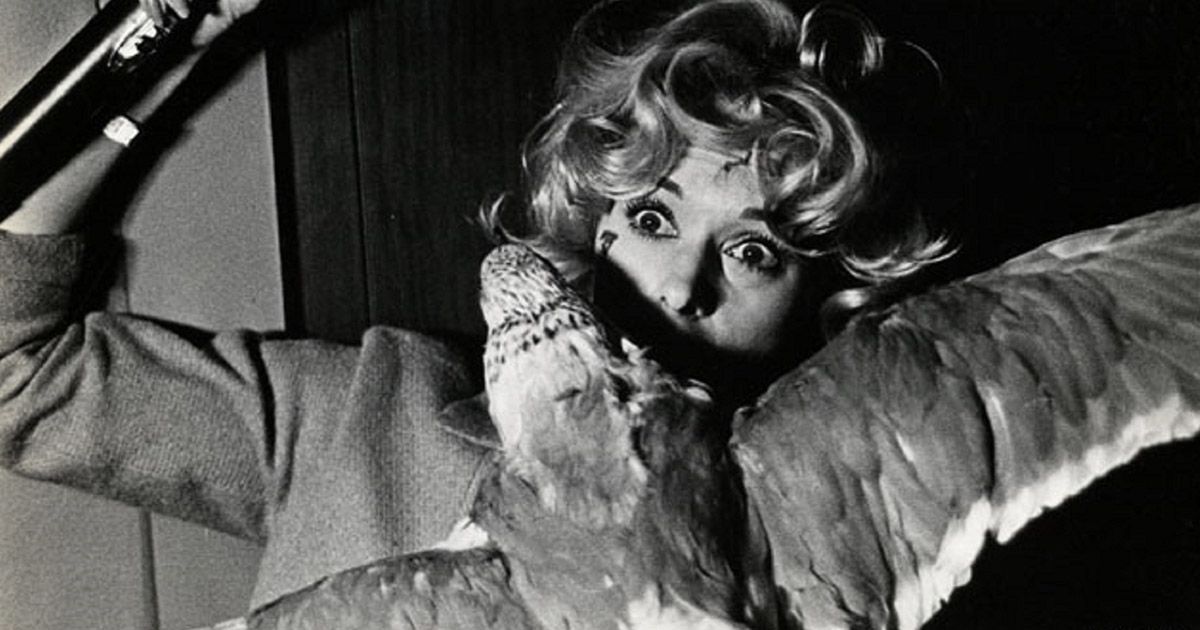 Alfred Hitchcock was a director that was known for his risk-taking; his ability to challenge the status quo became the catalyst for major evolution within filmmaking that persists even today. His 1963 horror film The Birds was no exception, opting not to include a musical score which was standard practice for filmmaking at the time.
In California, The Birds follows Melanie Daniels as she befriends a man named Mitch Brenner and eventually follows him back to his hometown. While there, local birds begin wreaking havoc and attacking random civilians. Soon, the town is overtaken by the birds, leading to one horrifying encounter after another. Having no soundtrack makes this classic thriller all the more terrifying; hearing only the screams and squawks of local townspeople and the violent birds heightens the suspense with each bird attack.