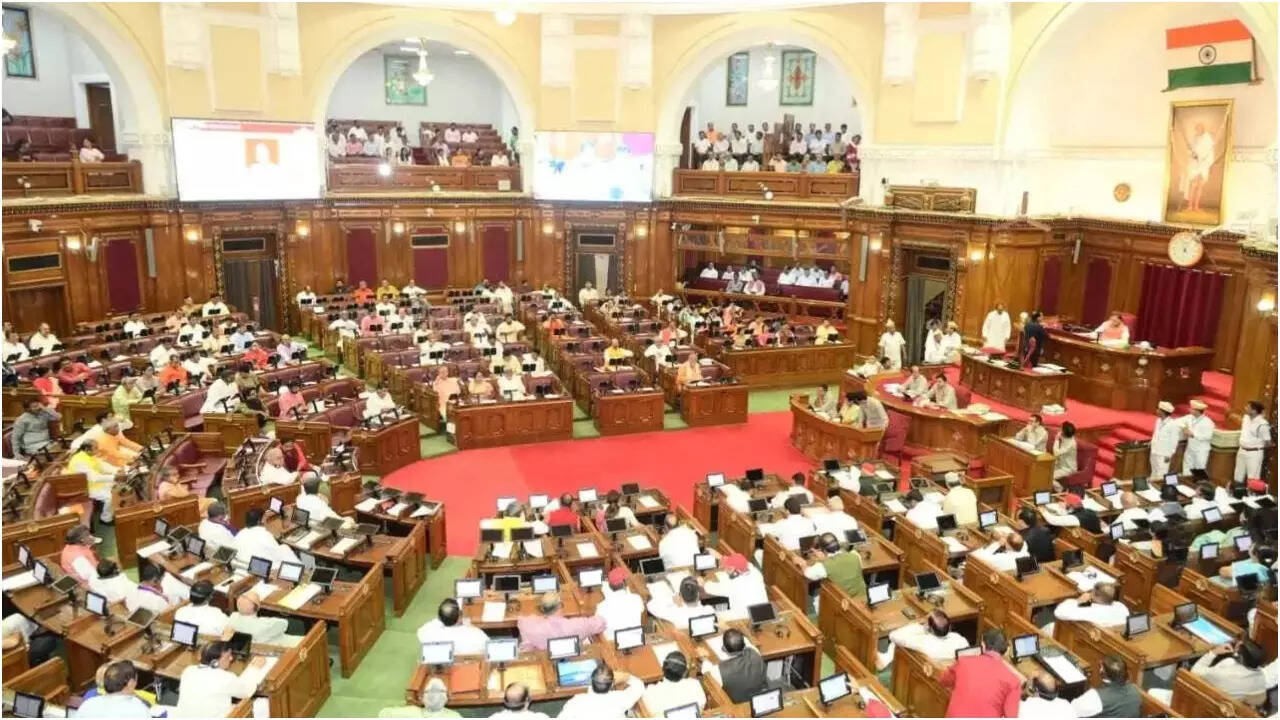 LUCKNOW: Forty-three years after Moradabad witnessed one of the bloodiest communal clashes in UP after Partition, the report of the Justice Mathura Prasad Saxena judicial commission constituted to look into the August 13, 1980 flare-up was tabled in the assembly Tuesday.
The report concludes that the communal frenzy that officially claimed 83 lives was the outcome of a conspiracy hatched by Muslim League's Dr Shamim Ahmad, Dr Hamid Hussain and his supporters. The report also justifies the administration's decision to open fire to control the violence.
"They deliberately spread the rumour that pigs have been let loose at Eidgah on Eid day and a large number of Muslims have been killed in the firing at Eidgah. It enraged the community in Moradabad and they launched indiscriminate attacks on police stations and people of other communities. The retaliation from the other side turned the city into a communal cauldron," says the report, which was tabled in the UP assembly by state parliamentary affairs minister Suresh Kumar Khanna.
Times View
The Moradabad riots happened in 1980. It took 43 years for the Commission's report to be tabled. Such a delay defeats the very purpose of setting up a Commission. Like justice, truth delayed is also truth denied.
The commission says that the role of neither the RSS nor BJP had surfaced in the violence, nor had it come across facts that suggested that the common Muslim could be held responsible for the communal clashes. "There was no laxity on the part of government officials in handling the situation. The probe report, which has been kept under wraps for almost four decades, says the district administration and the police exercised restraint," it says.
"The riot continued well after August 13, 1980 and more people from the minority community were killed, which caused anger in the community, though it has been proved now that the majority of people had been killed in a stampede," the report adds.
The Moradabad riots, starting in August 1980, lasted till January 1981. There was a Congress government in UP at that time, with VP Singh as CM. A Congress government was in place at the Centre as well, led by Indira Gandhi. After the riots, the then CM, VP Singh, ordered an inquiry by sitting Allahabad high court judge M P Saxena.