Summary
John Stamos pays tribute to his late friend Bob Saget with a throwback photo from their time in Greece, highlighting their close bond.
Candace Cameron Bure previously recently remembered Saget as well, emphasizing the importance of cherishing relationships.
Dave Coulier and Jodie Sweetin have expressed their support for a potential third Full House series, aiming to keep Saget's legacy alive.
For more than a year and a half, fans and loved ones of legendary funnyman Bob Saget have been missing the entertainer. Among them is John Stamos, who appeared with Saget in Full House and its sequel series, Fuller House. The pair had also been very close friends behind the scenes since meeting on the Full House set, all the way up to Saget's untimely passing in January 2022.
Under the circumstances, Stamos wanted to remember Saget with a throwback photo posted to social media. The photo is from a happier time when the two were visiting Greece, and the Full House co-stars are cooling off with a dip in the pool. It's another reminder of how close the two were, capturing a moment in time from their many adventures together outside of show business.
Coming up with a witty way of describing the two together in the photo, Stamos wrote, "Tan and Tanner."
Keeping Saget's memory alive has been important to the late actor's Full House family following his shocking death. The actor's TV daughter, Candace Cameron Bure, also recently spoke about Saget on her new podcast. She noted how Saget always ended every single conversation by letting her know how much he loved her.
"You were talking about not letting that moment pass without telling someone that you love them and kind things about them, or whatever words you want to share," Bure explains. "It often reminds me of my very good friend Bob Saget, because he was also that person, and he always told you that he loved you, no matter what, and since he passed over a year ago, it's been a constant reminder on my mind, and when you have people like that in your life, you realize how valuable it is."
On how thankful she is now for having had that relationship wiht Saget, Bure would add, "And so I'm grateful for that relationship to show me how much that means and that I can pass that forward."
Understandably, Saget's passing was very hard on his friends. Uncle Joey actor Dave Coulier, who has since launched a Full House rewatch podcast (though it's currently on pause with respect to the industry strikes), has said he wants to see a third Full House series happen. Coulier said it would be a nice way of keeping Saget's legacy alive.
Related: Bob Saget's Presence Was Felt at Jodie Sweetin's Wedding, John Stamos Says
Bob Saget Is Missed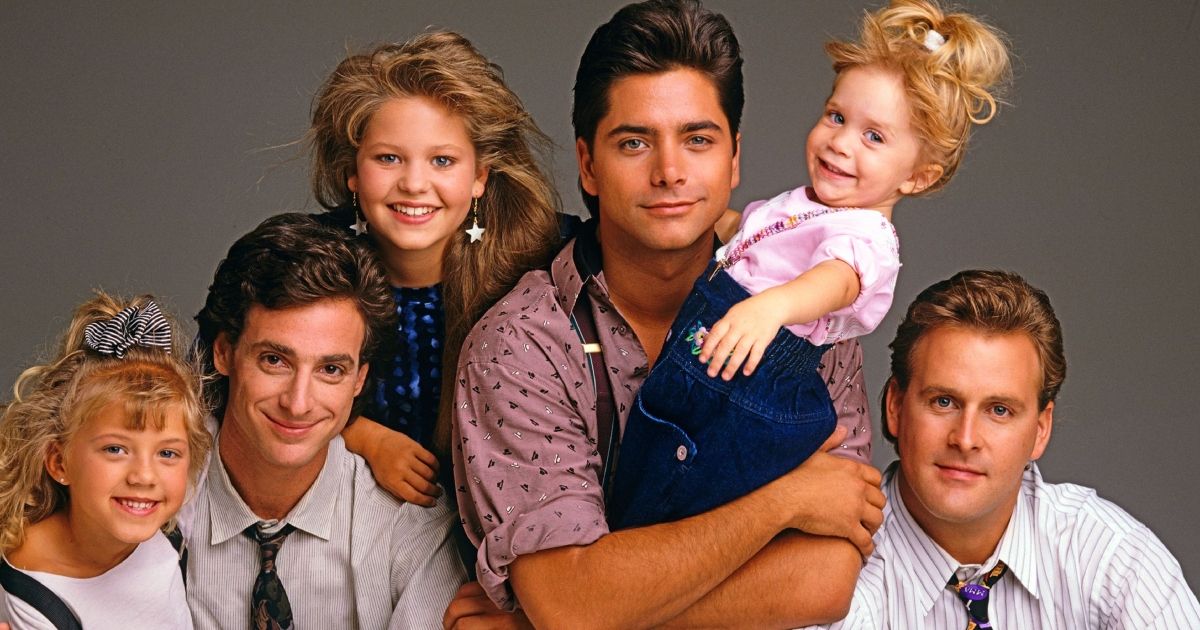 Mentioning that it could be called Fullest House, Coulier said at '90s Con earlier this year, "I would love to do Fullest House, where maybe it's like all of us as adults, and we're kind of like the Friends cast where we sit around and talk, and we share moments, and we keep Bob's legacy alive."
As for whether Fullest House will ever happen, that remains to be seen, though Jodie Sweetin has also said she supports the idea, imagining the potential spinoff as a Golden Girls-style Full House sequel. She previously said on The Morning Show, "Who knows, in another 10, 15, 20 years we do Fullest House and I get to finally portray my Bea Arthur wannabe as one of The Golden Girls."
The last role to feature Saget in film was in last year's Daniel's Gotta Die, released posthumously. Saget had also been hosting his own podcast in the months leading up to his passing. Called Bob Saget's Here for You, the podcast featured various cast members from the Full House cast reuniting with Saget, as well as interviews with many other celebrities.
There will never be another Bob Saget, and his legacy continues to shine after his unfortunate passing. May he continue to rest in peace.