NEW DELHI: Caroline Wozniacki, making her return to competitive play after a hiatus of over three years to embrace motherhood, sailed past Australian qualifier Kimberly Birrell with a commanding 6-2, 6-2 victory in Montreal on Tuesday.
This triumph propelled her into the second round of the Canadian Open.
As a Danish wildcard, Wozniacki revealed her exceptional anticipation, fluid movement, and impeccable shot selection during the 97-minute match. Her performance was so seamless that it seemed as if she had never taken a break from the sport.
Wozniacki, who had announced her comeback from retirement in June, truly demonstrated her prowess on the court.
"It just feels great to be back out there competing," Wozniacki, who won this event in 2010, said in her on-court interview.
"I thought I played well in the first set, you know just finding my rhythm, and then I lost the rhythm a little bit in the second so it was a grind. But I'm just happy that I somehow managed to win that one."
Wozniacki received a warm welcome when she walked on to the Montreal court as Neil Diamond's famous "Sweet Caroline" song blared through the speakers while a "Welcome Back Caro" sign in French lined part of the upper seating level.
The 33-year-old Wozniacki dropped the opening game on her serve but then built up a 3-1 lead and wrapped up the frame in 42 minutes when world number 115 Birrell committed three double faults while serving to extend the set.
Birrell stepped up the pressure in the second set, which was on serve until Wozniacki took advantage of some untimely double faults by the Australian to pull ahead 4-2.
From there, Wozniacki never looked back, ultimately sealing the win on her first match point when she sent a backhand to the open court.
Up next for Wozniacki, will be a clash with either ninth-seeded Czech Marketa Vondrousova, the Wimbledon champion, or Mayar Sherif of Egypt.
Wozniacki, citing her desire to start a family with her husband, former NBA player David Lee, retired from tennis after the 2020 Australian Open. She has since given birth to her two children, Olivia and James.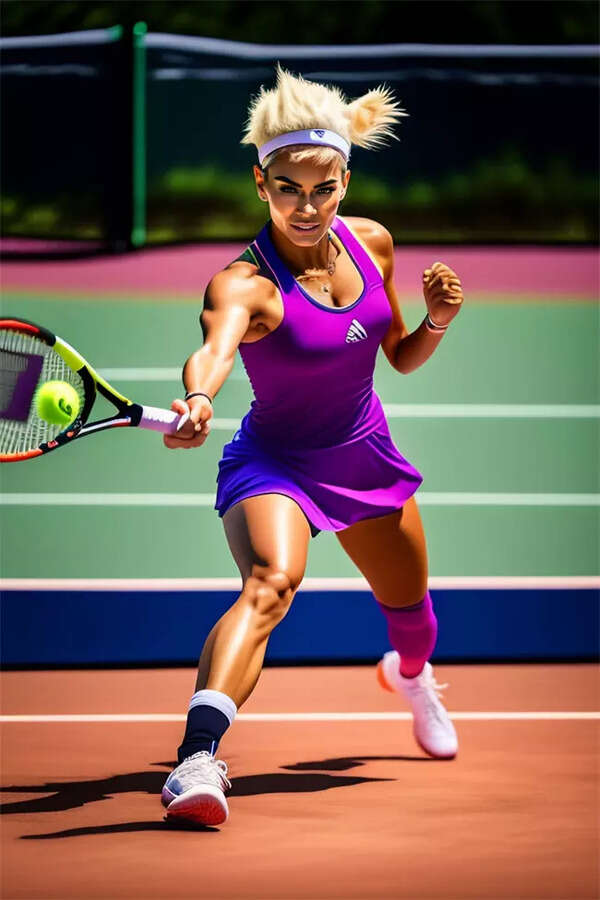 The Dane is the latest Grand Slam champion to return to competitive tennis after becoming a mother, a list that includes Serena Williams, Kim Clijsters — who won three Grand Slams after starting a family — and Victoria Azarenka.
Wozniacki, the 2018 Australian Open champion, has also been given wild cards to compete in next week's Cincinnati Open and the Aug. 28-Sept. 10 U.S. Open.
Also advancing to the second round in Montreal were Danielle Collins, a 6-2 6-2 winner over Ukraine's Elina Svitolina, 10th-seed Daria Kasatkina and 15th-seed Liudmila Samsonova.
(With inputs from Reuters)