Talented Irish actor Cillian Murphy was bitten by the performance bug at an early age. Murphy's maiden voyage into the performing arts was in secondary school, where he partook in a drama course facilitated by Corcadorca Theater Company director Pat Kiernan. The thrill of performing excited Murphy, who subsequently began pursuing a music career. After a few attempts at starting a band, Murphy and his brother Paidi found success with The Sons of Mr. Green Genes, in which Murphy sang and played guitar. Murphy and his brother were offered a five-album record deal which they turned down, as they did not think the sum was high enough to justify signing over the writes to their creations.
Update August 8, 2023: In honor of the release of Oppenheimer, this list has been updated with even more great roles by Cillian Murphy by Callum Jones.
In 1996, Murphy changed paths and began studying law at University College Cork, realizing right away his heart wasn't in it. After watching a stage production of A Clockwork Orange, Murphy began to focus his attention on acting. He starred in several theater productions as well as some independent and short films for the next few years until he got his big break playing Jim in Danny Boyle's 28 Days Later. While we wait for the versatile's actor future projects to come, here's a look back at Cillian Murphy's best performances.
15
Broken (2012)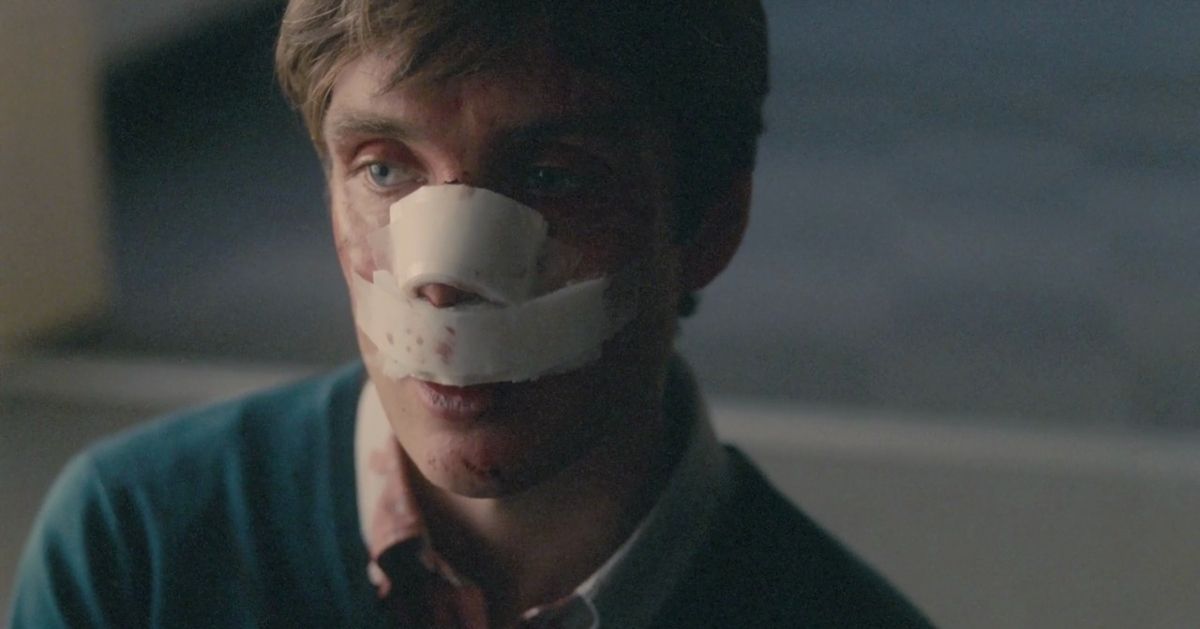 Cillian Murphy is one of the few working actors who has the luxury of starring in big blockbusters AND low-budget indies. 2012's Broken is an example of the former. Based on the novel of the same name by Daniel Clay, inspired by Harper Lee's To Kill a Mockingbird, the film revolves around three suburban English families living in the same cul-de-sac and the devastating consequences that result from their interactions.
Murphy plays a school teacher who is dating the au pair of one of the family's children, who gets falsely accused of getting on one of the daughters pregnant. Broken is a heavy, emotional, and grounded film about tragedy and misunderstandings. Despite the cast consisting of acclaimed actors such as Tim Roth, Rory Kinnier, and Denis Lawson, Murphy more than manages to stand out.
14
Red Eye (2005)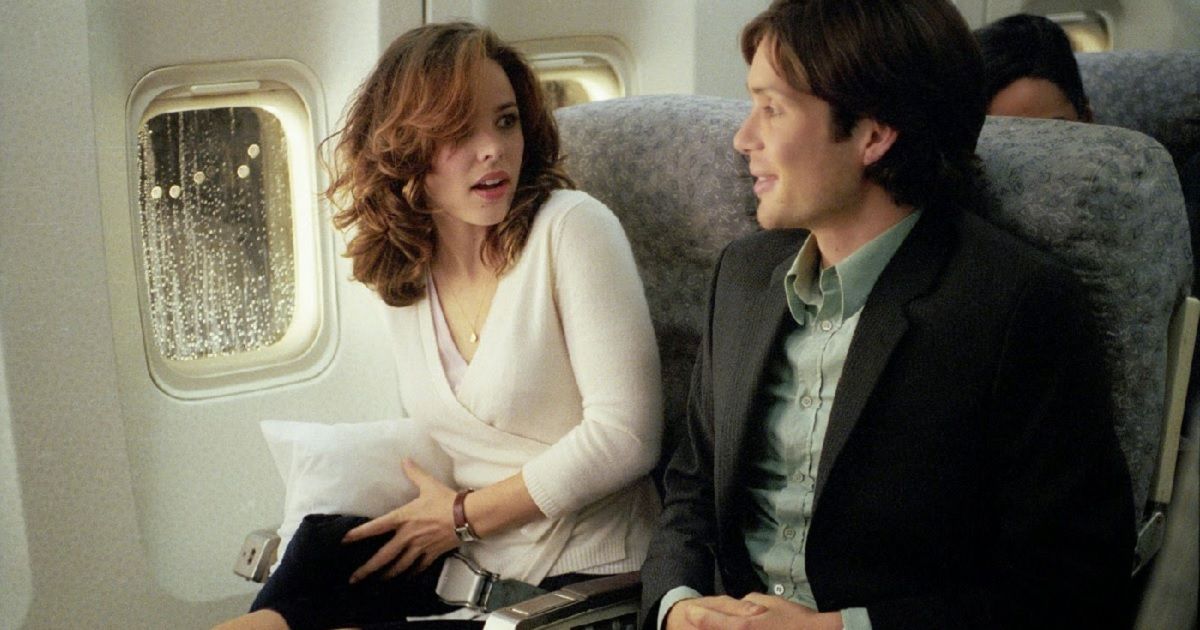 Directed by Wes Craven, the psychological thriller Red Eye tells the story of a woman caught in the middle of a terrorist plot while aboard a red-eye flight from Dallas to Miami. Rachel McAdams plays Lisa Reisert, the hotel manager who has the unfortunate luck of finding herself on a plane with Cillian Murphy's Jackson Rippner, an assassin working for a domestic terrorist organization. Murphy is very good at being bad, and here he does some of the best villain work of his career.
Related: Cillian Murphy's 10 Best Movies, Ranked by Rotten Tomatoes
Charming and menacing, yet never hammy or over the top, Murphy manages to find the right balance to make, what could be a far-fetched premise, seem far more believable. Plus, his chemistry with McAdams is excellent, with scenes between the two of them easily being the best parts of the movie. If you consider yourself a Cillian Murphy fan, this one's for you.
13
Sunshine (2007)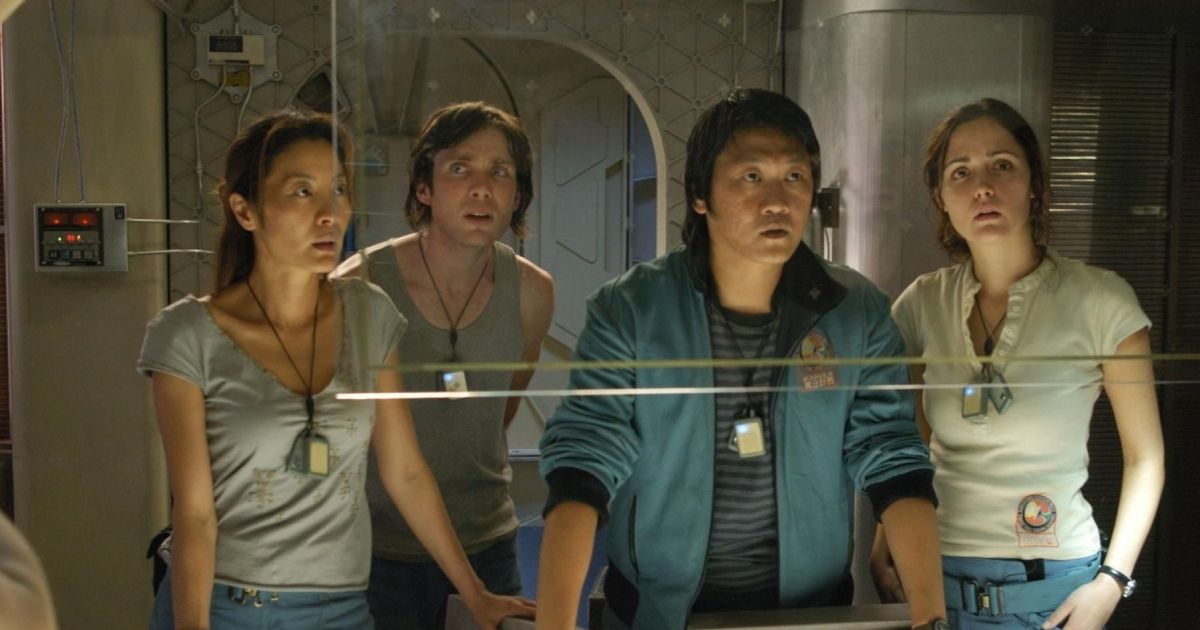 In Sunshine, Cillian Murphy reunites with director Danny Boyle for this futuristic sci-fi film about a group of international astronauts on a mission to save a dying star. It is set in the year 2057 when the sun is dying, and the earth is subsequently freezing. En route to the sun, however, the astronauts unexpectedly stray off course. Boyle cites his influences for Sunshine as previous sci-fi films like 2001: A Space Odyssey, Solaris, and Alien. The underrated film was met with generally positive reviews, however, was not considered a box office success.
12
Disco Pigs (2001)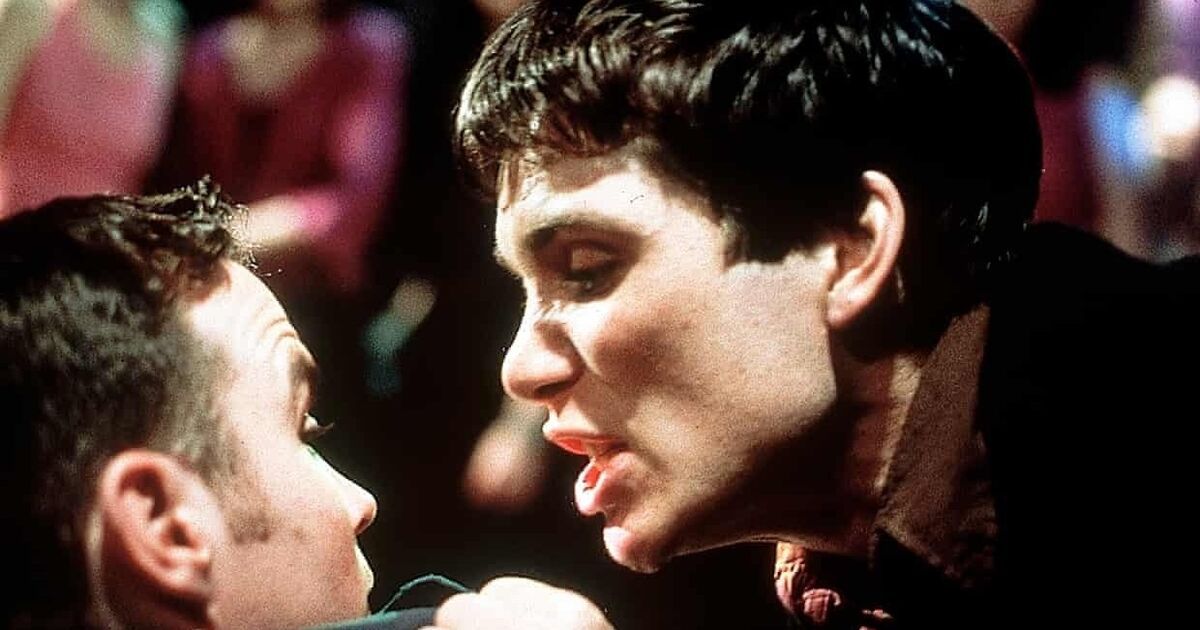 One of Murphy's earliest screen credits, Disco Pigs is a romantic drama adapted from the play of the same name by Irish playwright, Enda Walsh. It follows the rollercoaster relationship between Pig (Murphy) and Runt (played by Elaine Cassidy), a pair of teenagers who have known each other their entire lives, having been born in the same hospital, on the same day, within moments of one another, before becoming neighbors.
Though their relationship has always been platonic, Pig starts to develop romantic feelings for Runt, and becomes jealous when she starts to attract the attention of other boys. Pig, then, starts to become violent and unhinged. Murphy's performance here is erratic and intense and though it may be an early role for the actor, his work in Disco Pigs is a good indicator of the actor he would become and some of the parts he would go on to play.
11
A Quiet Place Part II (2020)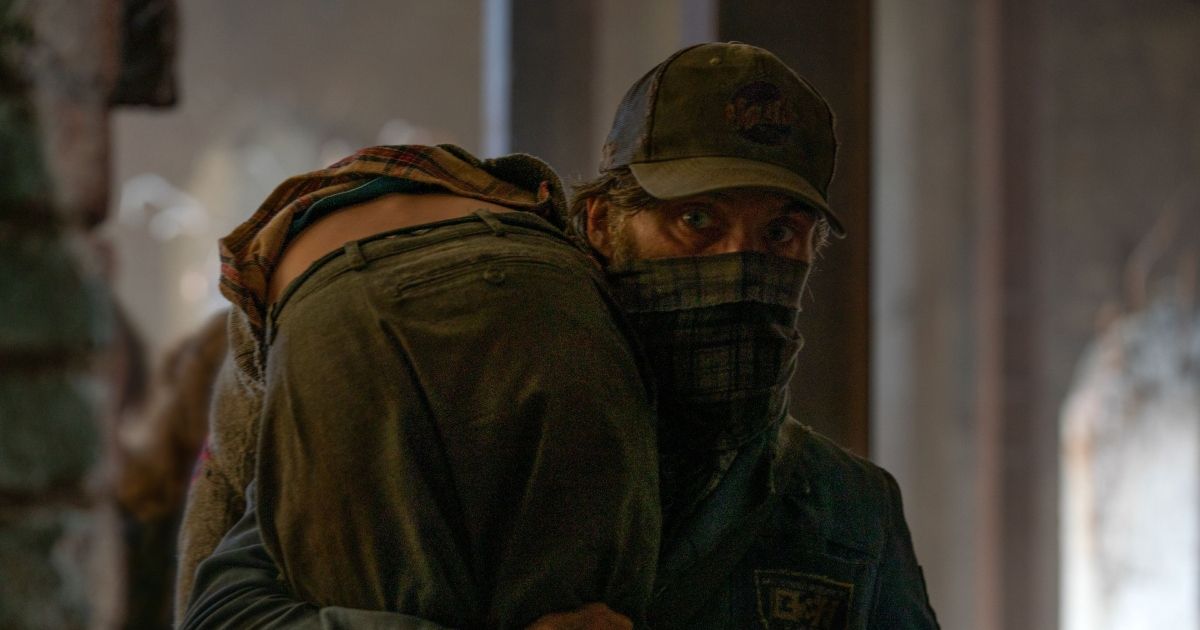 A Quiet Place Part II features Cillian Murphy as Emmett, a family friend of the Abbotts, before the monsters invaded Earth. Emmett, who is grieving the loss of his own family, has taken cover in an abandoned warehouse. Following the events of the first film, Evelyn (Emily Blunt) and her two children face the horrors of the outside world as they move on from their family home. On their journey, they stumble upon Emmett and plead for his help. Murphy practically broke the internet when fans caught a glimpse of him in the trailer for A Quiet Place Part II.
10
The Wind That Shakes the Barley (2006)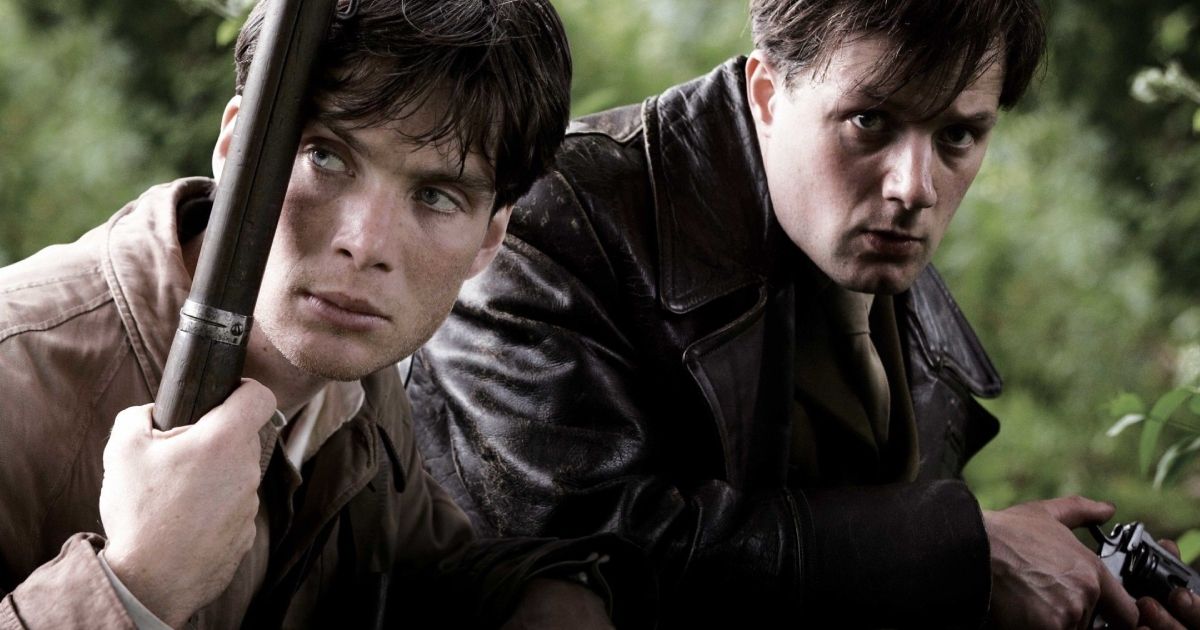 The Wind That Shakes the Barley is a war movie centered on the Irish War of Independence (1919-1921) and the Irish Civil War (1922-1923). Cillian Murphy plays Damien O'Donovan, a medical student about to leave for a job at a reputable London Hospital. His plans change when he witnesses atrocities committed by the Black and Tans. He instead joins the local IRA faction with his brother Teddy. Once a peace treaty is reached with British forces, however, the brothers are divided in mind and end up fighting opposite one another. The Wind That Shakes The Barley was a critical success and is regarded by some as Murphy's best performance.
9
28 Days Later (2002)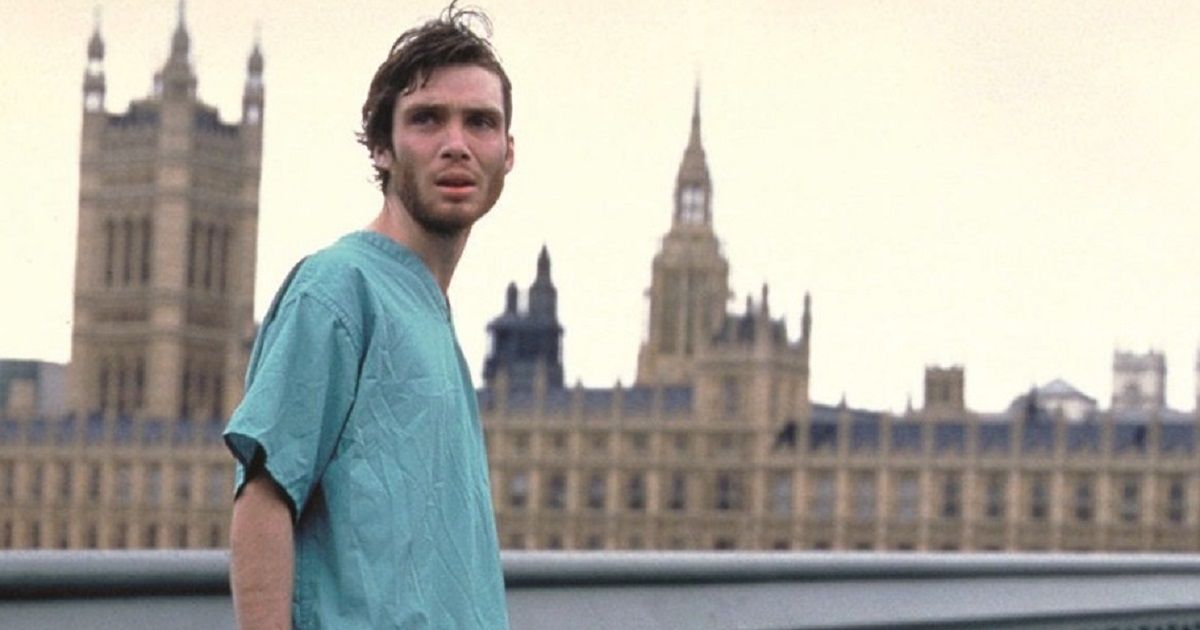 In 28 Days Later, Cillian Murphy stars as Jim, a bicycle courier who wakes from a coma to a desolate Britain after a human-made "rage virus" has swept through the country. Jim stumbles upon the infected in a church, which is also where he meets Selena, who brings him up to speed on what he missed while he was comatose. Danny Boyle's 28 Days Later revitalized the zombie genre with its fresh take on the infected. Murphy has stated he would return for a third installment of the 28 Days Later franchise.
8
Dunkirk (2017)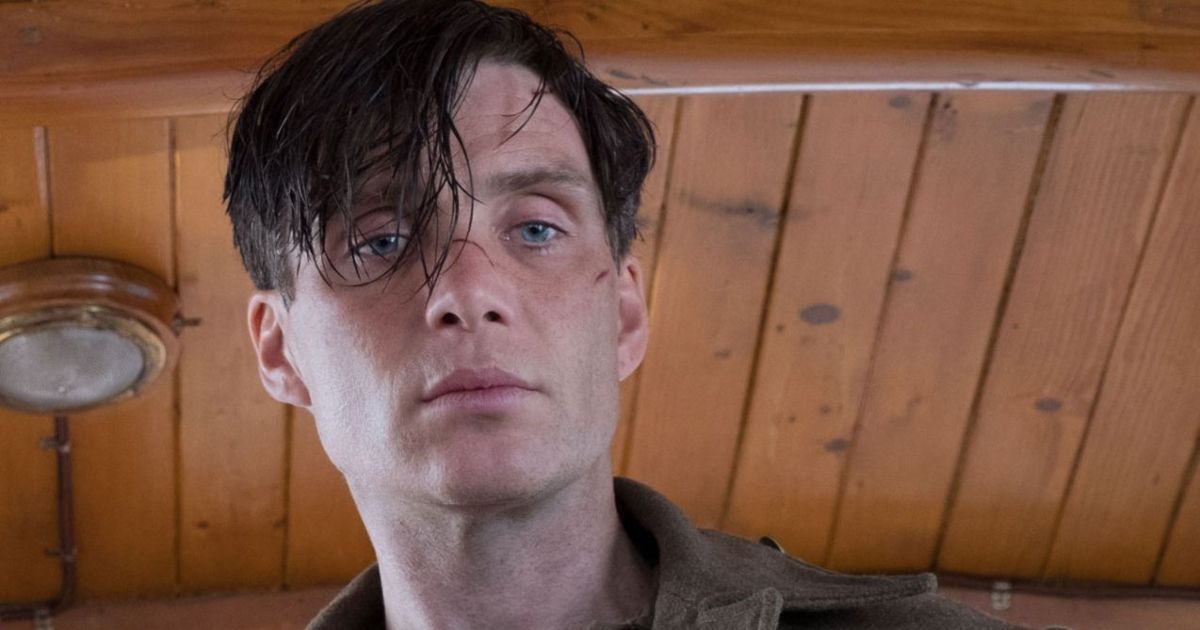 Harrowing World War II epic Dunkirk chronicles the historic rescue mission of 330,000 allied soldiers from the beaches of France of the same name in 1940. Reuniting with director Christopher Nolan once more, Cillian Murphy gives an understated yet complex performance as a soldier suffering from shell shock after becoming the only survivor of a U-boat attack.
Simply billed as a "Shivering Soldier", Murphy does a great job of conveying the traumatized man's understandable objections when the captain of the boat that rescued him proposes they head back to Dunkirk to save more of his fellow soldiers. Even though his actions are bad, Murphy helps us to empathize with the character and allows us to understand how, given the dire situation he finds himself in, one might act in a similar way.
7
Batman Begins (2005)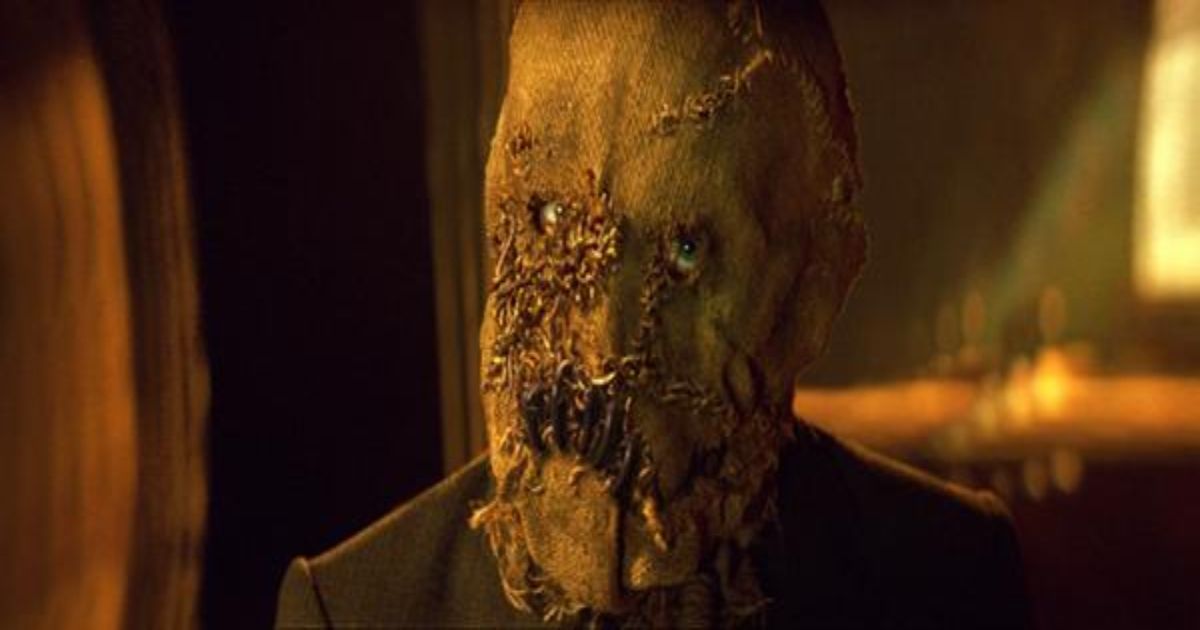 Christopher Nolan's Batman Begins gives us the compelling origin story of Gotham's Dark Knight. Every hero needs a villain, though, and in this case, it is Cillian Murphy's Dr. Jonathan Crane/The Scarecrow. Crane is a shady psychopharmacologist working at Arkham Asylum who secretly creates a fear-inducing toxin, which he plans to unleash on the city of Gotham.
Related: Cillian Murphy's Best Moments as Scarecrow
Murphy had originally auditioned for the role of Batman, but that role ultimately went to Christian Bale. That's no bad thing, though, as here Murphy gets to have some fun playing a truly twisted villain that would go on to appear in both sequels. It also marked the beginning of many collaborations between Murphy and director Christopher Nolan.
6
Inception (2010)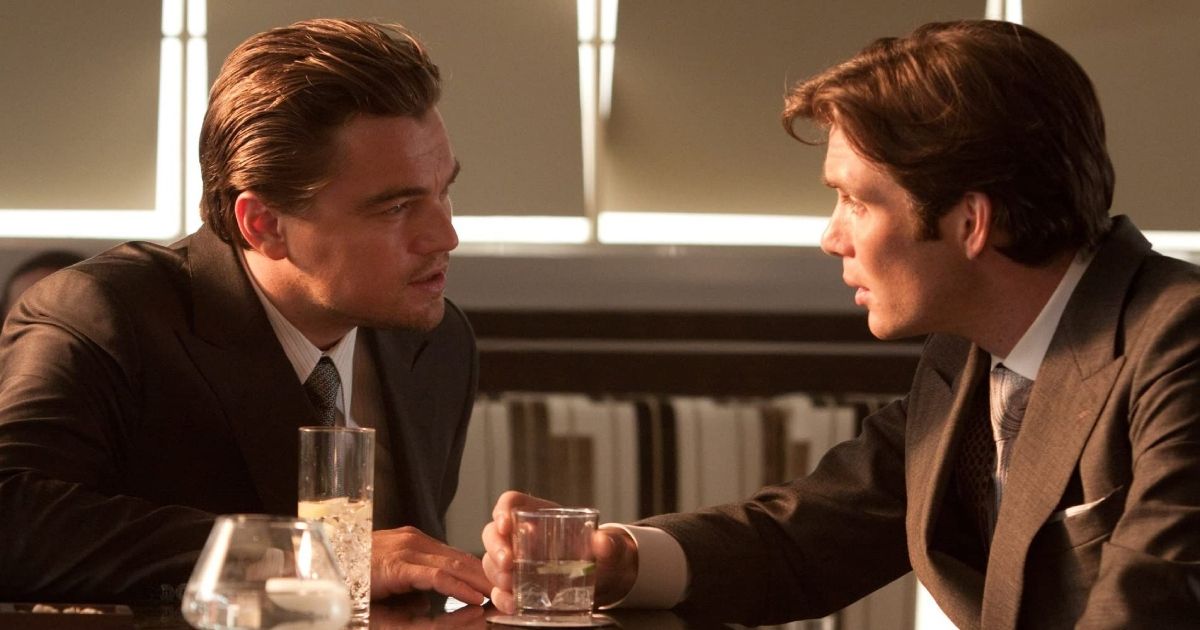 Inception marks Cillian Murphy's third collaboration with director Christopher Nolan, and the result is a dream-within-a-dream science fiction epic. The film co-stars Leonardo DiCaprio as Dom Cobb, a thief who has the rare ability to infiltrate people's dreams and spy on their subconscious thoughts. Cobb is offered a chance at having his criminal record expunged, but first, he must plant an idea into Robert Fischer's (Murphy) subconscious. Cobb accepts the mission. However, someone anticipates his every move.
Once again, Murphy is surrounded by a host of acting talent, with the likes of Tom Hardy, Joseph Gordon-Levitt, Elliot Page, Marion Cotillard, Ken Watanabe, and Michael Cain joining DiCaprio. But, once again, he manages to stand out from the crowd and delivers a solid performance as the spoiled son of a millionaire. Interestingly, Murphy researched the sons of Rupert Murdoch to help him prepare for the role.
5
Anthropoid (2016)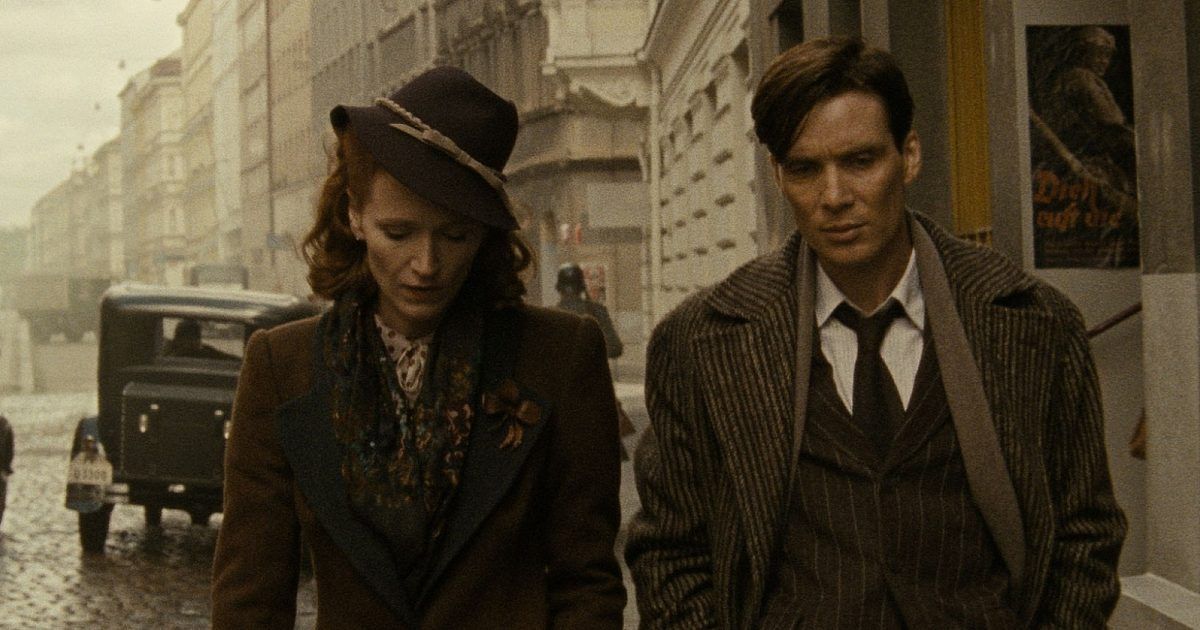 Anthropoid is based on the true story of Operation Anthropoid. It tells the real accounts of the World War II mission where two Czech soldiers played by Cillian Murphy and Jamie Dornan, parachute into their Nazi-occupied homeland to assassinate SS General Reinhard Heydrich, the man behind the Final Solution, a plan for the genocide of Jews in Europe.
It depicts the incredible tale of heroism, bravery, and resilience it took to fight the Nazis, an operation that would forever change Europe. Anthropoid educates through its haunting tale of resistance, one that needed to be told. Cillian Murphy gives a gripping performance with his masterful control over his facial expression and emotional state and becomes completely convincing as a Czech citizen.
4
In the Heart of the Sea (2015)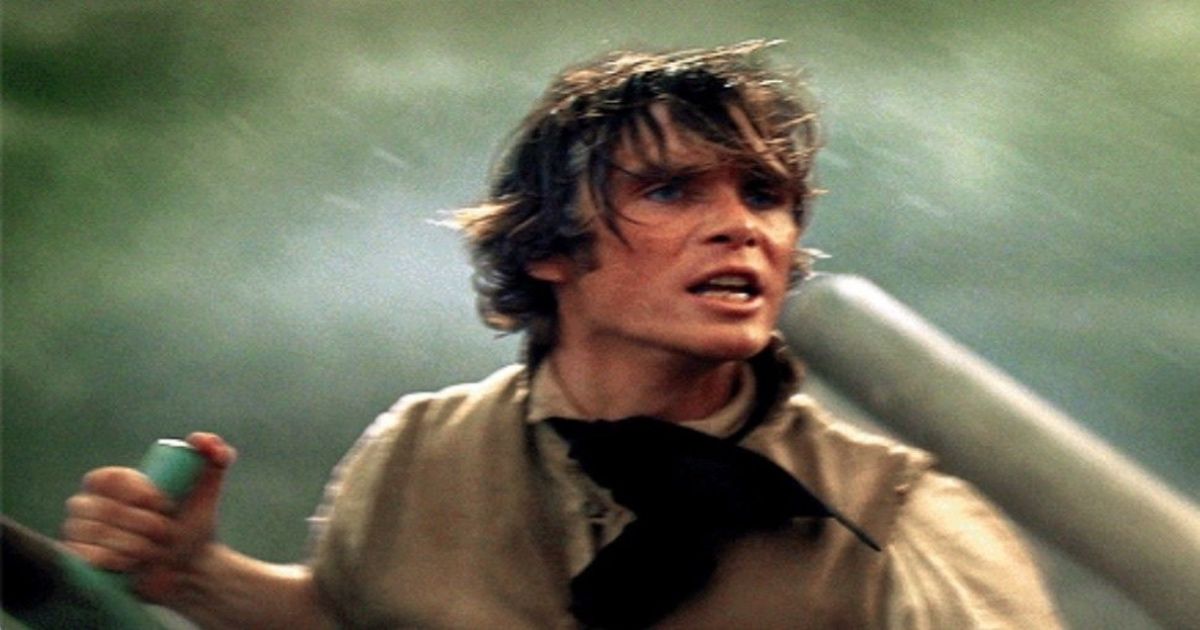 In the Heart of the Sea is a historical adventure-drama loosely based on Nathaniel Philbrick's tragic book of the same name that follows a story about the American whaling ship Essex that was attacked and sunk by a sperm whale in the Southern Pacific Ocean. The very same story also inspired Herman's Melville novel Moby-Dick.
Set in the winter of 1820, the film zooms in on the ship's crew attempting to survive against all odds when faced with mortality. The crew has to handle storms, starvation, exposure to the open water, mental breakdowns, and grueling choices, which shows humans in both their weakest state and their strongest as they fight for their life. Cillian Murphy played Matthew Joy, one of the crew members on the ship where he had to starve himself in order to lose 20 pounds in just six weeks to fit the role of the starving officer, which was a grueling experience for the actor.
3
Peaky Blinders (2013-2022)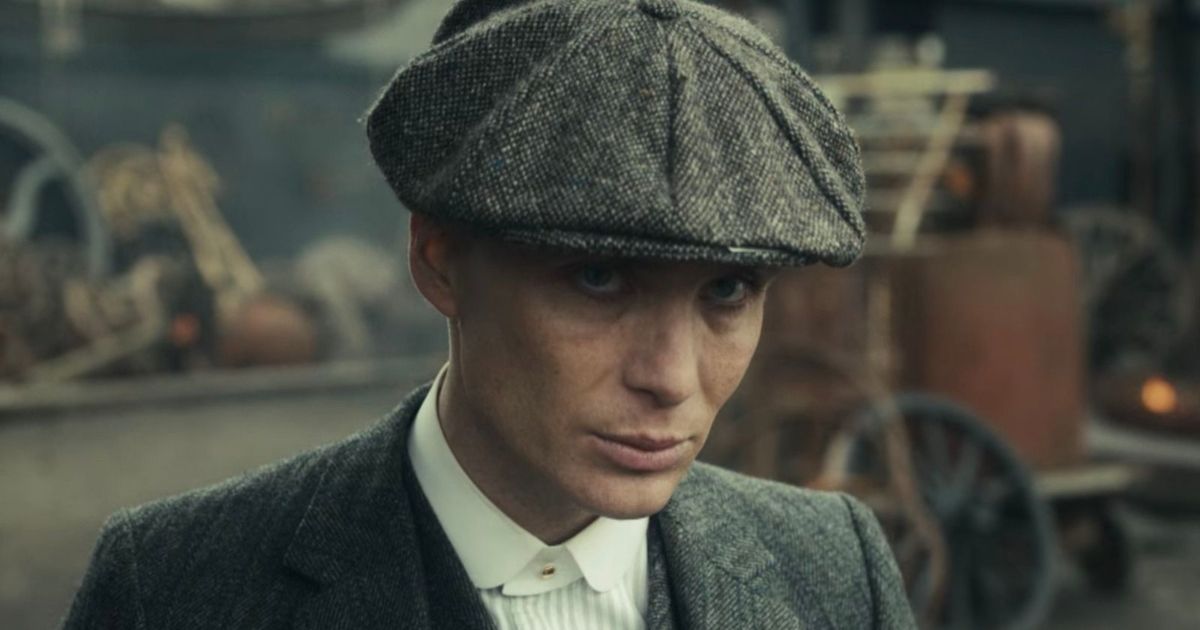 Set in Birmingham, England, the British crime drama, Peaky Blinders, chronicles the misadventures of the Peaky Blinders, a violent criminal gang that formed in the aftermath of World War I. In what is probably the actor's best-known role, Murphy plays gang leader Thomas "Tommy" Shelby, a charismatic yet easily angered thug that suffers from PTSD. With his flat-cap hat and undercut hairstyle, the character of Tommy has become an iconic figure in recent years, with many fans of the show becoming inspired by his look. The character's popularity can largely be attributed to Murphy's enigmatic and committed performance, which has gained him critical acclaim and award wins.
2
On the Edge (2001)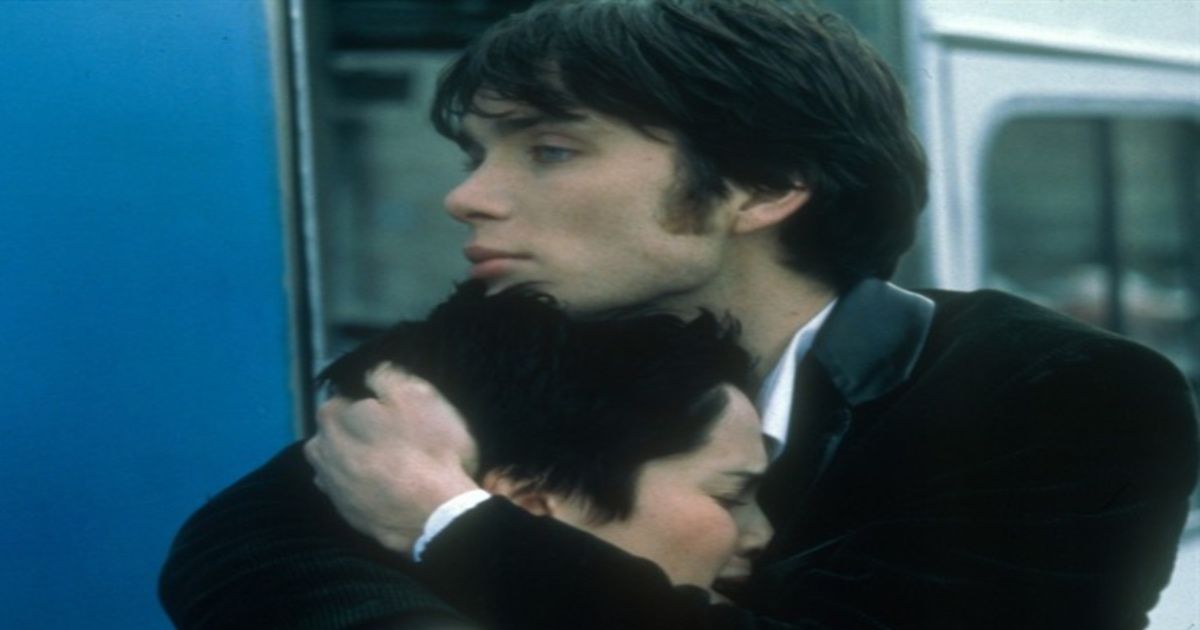 On the Edge is a drama film that unfortunately did not get a wide release. It explores the behavior of individuals who have attempted suicide. Jonathan Breech (Cillian Murphy) feels unstable and reacts strongly to his alcoholic father's death by attempting suicide. However, he fails and accepts a three-month sentence of therapy in a psychiatric hospital, where he is joined by individuals struggling with their mental health as well. Their union brings forth a change in how they look at life and deal with it.
On the Edge beautifully portrays the struggle of handling one's pain and demons but does it with realism and the right dose of non-forceful optimism. Cillian Murphy gives his complex character his absolute best in this performance which adds so much to the depth of the story. The honest film is also jeweled by captivating and personal cinematography as well as a deeply moving score that fits every scene perfectly.
1
Oppenheimer (2023)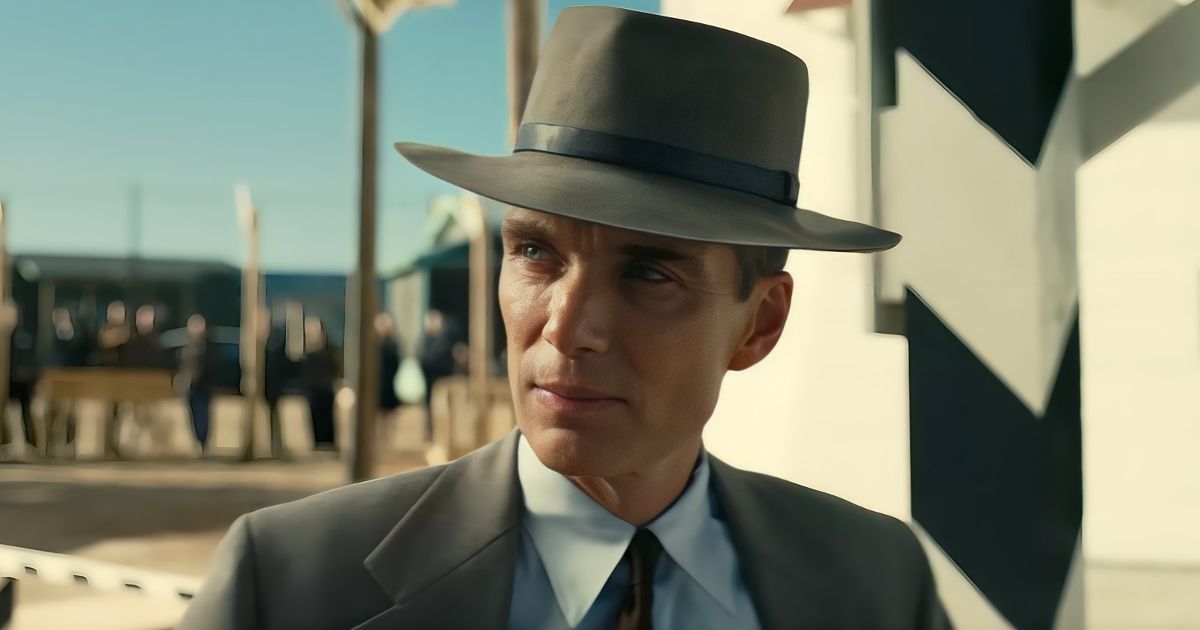 Everything that came before feels like it was building up to this as, with Oppenheimer, Murphy really gets to show off what a skilled performer he truly is. Directed by frequent collaborator Christopher Nolan, the film depicts the life and career of nuclear physicist J. Robert Oppenheimer, who become famous for being the creator of the first nuclear bomb. Based on the biography American Prometheus by Kai Bird and Marin J. Sherwin, it tells a story across a number of different timelines and covers Oppenheimer's romantic relationships, his early years in academia, his time working on the Manhattan Project, and his subsequent fall from grace.
Oppenheimer, and therefore Murphy, appears in almost every scene, meaning the entire movie rests upon the actor's shoulders. He more than rises to the challenge, though, expertly conveying the physicist's complexity, his personal moral conflicts, and his ensuing guilt. It's such an intricate performance, with every look, mannerism, and inflection deliberately and perfectly chosen to give the audience a greater understanding of who the man behind the bomb is. There's already talk of Murphy receiving his first Oscar for his work here. If he did, it would be thoroughly deserved.