Summary
Emma Stone's new hairstyle has sparked rumors of her potential return as Gwen Stacy, as it closely resembles the character's style in the Spider-Verse movies.
The trend of multiversal storytelling opens up creative possibilities, making it feasible for Emma Stone to reprise her role as Gwen Stacy in various Marvel projects.
Reuniting Emma Stone's Gwen Stacy with Andrew Garfield's Spider-Man could bring emotional depth to a film like Avengers: Secret Wars and provide closure for Garfield's Spider-Man storyline. Additionally, Stone's portrayal could connect Sony's Spider-Verse movies with the MCU.
In a world where movies blend fiction with reality, the newest transformation of an iconic actor is turning heads and stoking the flames of speculation. It's none other than Emma Stone's latest look, and the rumors swirling around her potential return as Gwen Stacy are impossible to ignore.
Almost a decade after Emma Stone's last appearance as Gwen Stacy in the Amazing Spider-Man movies, her new hairstyle has rekindled the connection between the actor and the Marvel character. Her latest Instagram image, shared by renowned hairstylist Mara Roszak, reveals a haircut that perfectly mirrors Gwen Stacy's style in the Spider-Verse movies, especially in Spider-Man: Into the Spider-Verse.
While a hairstyle alone may not confirm a character's return, it has inevitably led fans to draw parallels between Stone and the younger Spider-Person, Gwen, from one of the infinite realities in the multiverse.
Emma Stone's reprisal of Gwen Stacy, though uncertain, isn't beyond the realms of possibility. Thanks to the current trend of multiversal stories, doors have opened to creative possibilities never before explored.
The recent success of Spider-Man: Across the Spider-Verse exemplifies this trend. The film acknowledged both Sam Raimi's Spider-Man and The Amazing Spider-Man universes. It even featured Donald Glover as an MCU Prowler variant. Could Emma Stone appear as a live-action version of Hailee Steinfeld's Gwen Stacy, even if just for a fun cameo? Fans are certainly holding their breath.
Alternatively, Emma Stone's Gwen Stacy could find a home in multiversal MCU movies and shows. Though titles like Loki and Deadpool 3 don't seem fitting for her character, Avengers-related titles may be ripe for this multiversal crossover. Avengers: The Kang Dynasty and Avengers: Secret Wars possess the narrative architecture to assemble characters from countless universes, much like Avengers: Infinity War and Avengers: Endgame once did.
RELATED: Spider-Man: Beyond the Spider-Verse Will Include a Variety of Gwen Stacy Variants
Reuniting Icons: Andrew Garfield's Spider-Man and Emma Stone's Gwen Stacy May Elevate Marvel's Multiverse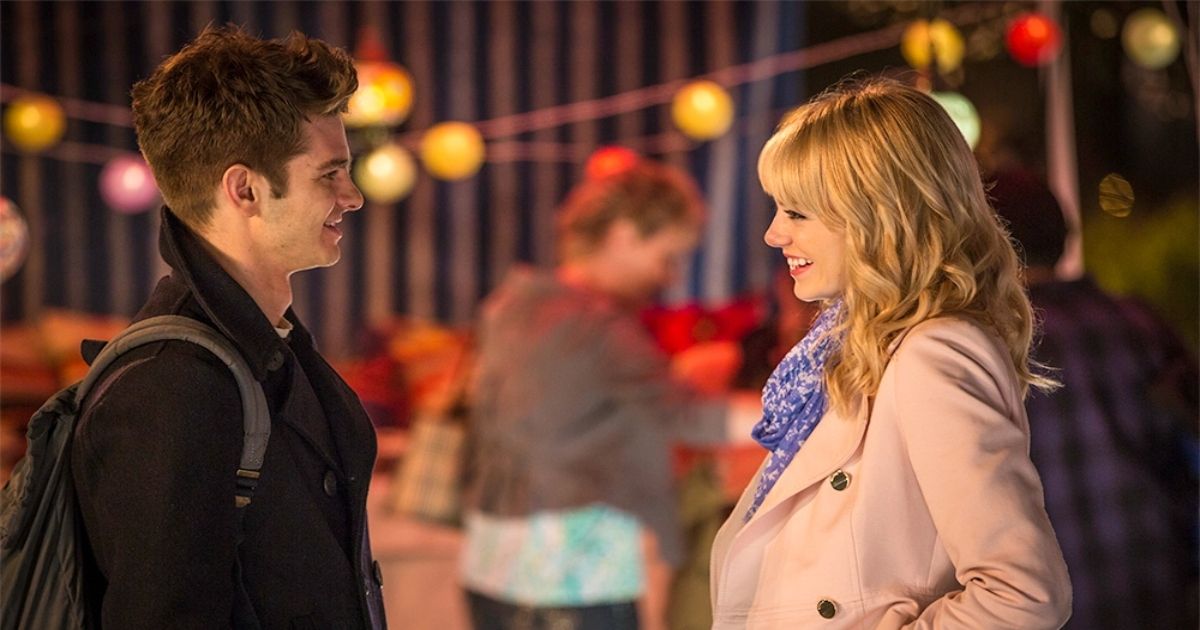 The idea of reuniting Andrew Garfield's Spider-Man with Emma Stone's Gwen Stacy could elevate a film like Avengers: Secret Wars to new emotional heights. Not only would it satisfy long-time fans of The Amazing Spider-Man 2, but it could also give more closure to Garfield's Spider-Man, especially after the events of Spider-Man: No Way Home.
Moreover, if Emma Stone were to play a superpowered version of Gwen Stacy in live-action, she could become a vital link between Sony's Spider-Verse movies and the MCU.
Emma Stone's new haircut might be just a simple fashion choice, but in the complex world of movie fandom, it's a beacon of hope and a source of endless speculation. Whether we'll see her grace the big screen as Gwen Stacy once again remains to be seen. Still, the vast landscape of multiversal storytelling offers myriad possibilities.
Her return could not only pay homage to her previous role but also serve as a bridge between multiple cinematic universes. For now, fans can only dream, speculate, and await an official confirmation or denial. But one thing's for sure: Emma Stone's transformation has reignited the fascination with one of Marvel's beloved characters, and the possibilities are as infinite as the multiverse itself.