Summary
Renowned writer and director Paul Schrader has a negative opinion of the latest Mission: Impossible film, calling it "tiresome claptrap."
Schrader praises Greta Gerwig's film Barbie for its imagination, clever writing, and visuals, but warns against attempts to replicate its success.
Schrader comments on the role of AI in the entertainment industry, stating that writers should be paid if they use AI and that producers using AI should hire WGA writers and pay them.
While critical reception for Mission: Impossible – Dead Reckoning Part One has been overwhelmingly positive, renowned writer and director Paul Schrader has a pretty poor opinion of the Tom Cruise film. Schrader, best known for his work on Taxi Driver, Raging Bull, and American Gigolo, is known to share his opinions of films and television by way of his Facebook page, where he is very active. He's recently praised Oppenheimer (calling it "the best, most important film of this century"), called the American Gigolo remake a bad idea, and questioned the historical authenticity of Babylon. Now, he's set his eyes on the latest Mission: Impossible film. Schrader called the film "tiresome claptrap" and critiqued the film's writing: "There's no reason that AI, given the correct prompts, could not have written this script," he shared.
As someone commented on his post that the film was better than "the real claptrap" Barbie, Schrader doubled down on his earlier praise of the Greta Gerwig film, responding: "Barbie is full of imagination and clever writing–not to mention the visuals." Following Barbie's release, Schrader praised Gerwig, posting: "Just returned from GRETALAND. It's her world now." Days after his high praise, he sent a cautionary message to Mattel about upcoming projects like Barney, Polly Pocket, and any Barbie sequels, saying that Gerwig's film was a "wonder" but a "one-off" and that "attempts to replicate it will stumble and fall."
Mission: Impossible – Dead Reckoning Part One has grossed almost $500 million mark in the global box office, and while that's a pretty hefty figure the film has fallen short of expectations. Mission: Impossible – Dead Reckoning Part One premiered July 12, days before Barbenheimer invaded the world, which has undoubtedly impacted its numbers: Oppenheimer has surpassed the $500 million mark, while Barbie is now an official member of the billion dollar club.
Related: Paul Schrader Questions Babylon's Historic Authenticity
Paul Schrader on Concerns Over Artificial Intelligence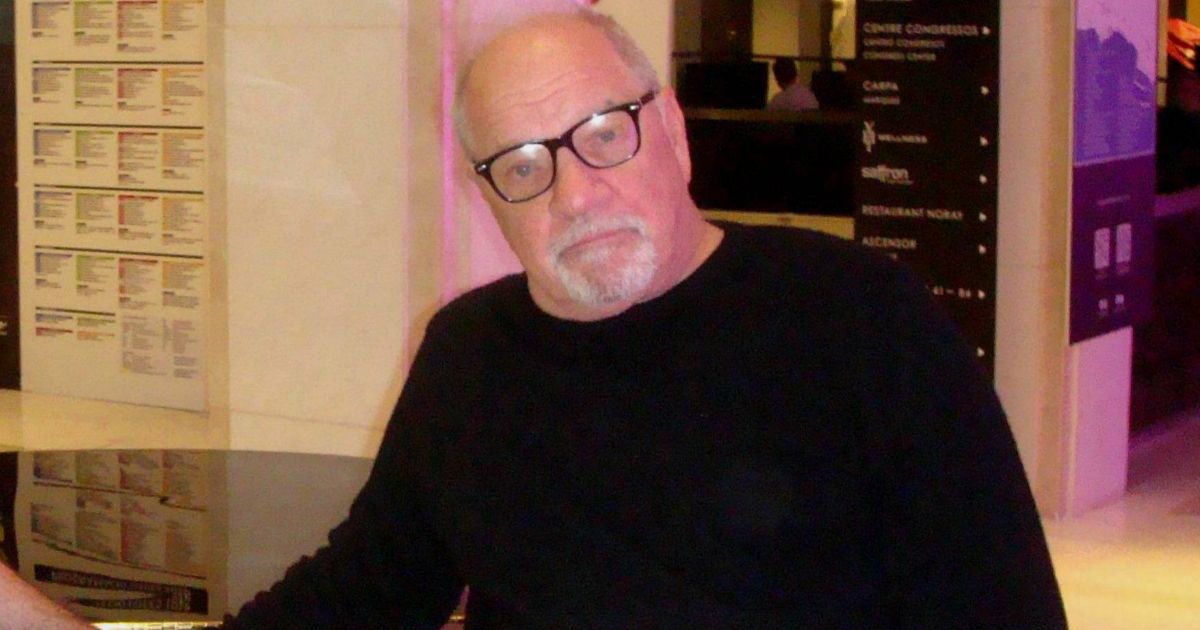 Schrader's comments about AI's ability to write Mission: Impossible – Dead Reckoning Part One come at an interesting time, as AI remains a touchy subject with striking writers and actors. On May 4, just two days after the writer's strike commenced, Schrader took to Facebook to share his thoughts on the WGA's concerns with AI:
"The WGA position on AI is a fascinating conundrum. The Guild doesn't fear AI as much as it fears not getting paid. Burrow into the logic. It's apparent that AI will become a force in film entertainment. Do you need a new episode of 'CSI: Vegas'? ChapchatGPT will deliver that in a matter of seconds. And it will be good, It will cull all the episodes of CSI for the last twenty years and come up with something both generic and contemporary. Writers will be the first users of AI, not studios. 'Here's my AI enhanced episode of your series which I swear I wrote my myself.' This I think is the WGA position: If a WGA member employs AI, he/she should be paid as a writer. If a producer uses AI to create a script, they must find a WGA writer to pay," he wrote.
Schrader first gained recognition for writing the script to Martin Scorsese's Taxi Driver. The two went on to collaborate on Raging Bull, The Last Temptation of Christ and Bringing Out the Dead. Schrader has also directed two dozen films, beginning with 1978's crime drama Blue Collar; other notable directing credits include American Gigolo, Cat People, Affliction and First Reformed, which earned him his first Academy Award nomination. His most recent film was 2022's Master Gardener, which he penned and directed.
.