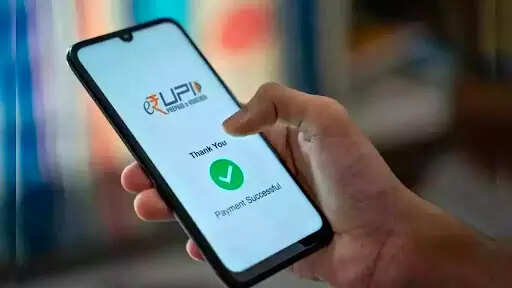 India's UPI or the Unified Payments Interface accounts for more than half of India's digital transactions. Developed and launched by the NPCI (National Payments Corporation of India) in 2016, UPI now clocks over 9 billion transactions a month in terms of volume come 2023.
In July 2023, the value of UPI transactions exceeded a whopping Rs 15 lakh crore! UPI is also going global now with countries like Sri Lanka, France and Singapore adopting its use. In this week's episode of TOI Business Bytes, Praveena Rai, the Chief Operating Officer of NPCI talks about the journey of UPI. "The journey has been phenomenal, the data speaks for itself," says Praveena Rai.
UPI Transactions & RuPay Cards: What's The Next Milestone for India's Digital Payments Revolution?
Watch the video above to know what steps are being taken by the NPCI to ensure penetration of UPI, the provision to have a UPI ID with the help of an Aadhaar Card, and the move to have Rupay Credit Cards on UPI.
"The objective for India is a less-cash economy. This is something we all agree…and we keep looking at where cash is being used and to solve the problems that people face, eliminate friction, so that it's easier to use digital payments while cash is always available as an option," Praveena Rai tells TOI in the video interview above.
Praveena also touches upon how UPI is going global with bilateral and central bank agreements. She categorizes the risk to frauds as cyber frauds that are more large scale and centrally oriented and the social engineering led frauds that impact a smaller percentage of people, but require increased awareness.
Finally the NPCI COO discusses the growing usage of RuPay Credit and Debit Cards, especially with RuPay Credit Cards now on UPI. Launched in 2012, the RuPay was conceived by the NPCI as an alternative to Mastercard and Visa.