Summary
Paul Dano's performance as The Riddler in "The Batman" is highly praised, with his sinister portrayal and tireless work ethic standing out.
The final confrontation scene between Batman and Riddler took around 80 takes to capture, showcasing Dano's commitment to exploring and delivering surprising moments.
Dano's collaboration with director Matt Reeves allowed him the freedom to bring a new and unforgettable live-action version of the Riddler to the screen, leaving a lasting impact on the film's fan base.
Paul Dano's Riddler left Gotham City in ruins. Director Matt Reeves' The Batman was the first DC film to feature Robert Pattinson as The Dark Knight, and Bruce Wayne came face-to-face with a trio of his most well-known villains. But Paul Dano's sinister take on The Riddler was a cut above. Reeves recently described Dano as "indefatigable," meaning someone who is persistently tireless, and that quality is reflected in his work ethic when making the latest take on Batman. In fact, it took two days and somewhere close to 80 takes for the final confrontation between Batman and Riddler to be filmed.
Reeves said in an interview with The Guardian:
"Paul loves doing a lot of takes, as do I. We took two days on the final scene between him and Robert Pattinson as Batman, and we must have easily done 70 or 80 takes. Paul loves exploring. He's obsessive that way. There were all these moments as the Riddler where he'd be tickled by something and then fly into a rage.

And you never knew from take to take where that switch would come. I'd be sitting there with the headphones on, trying to stifle my laughter because he'd always do something surprising. Paul would ask me: 'Was that crazy? Was that too much?' I'd say: 'No it's fantastic. Let's do another.'"
Related: DC Elseworlds: Stories We Could See In Matt Reeves' Bat-Verse
The Batman/Riddler Showdown Was Captured After Around 80 Attempts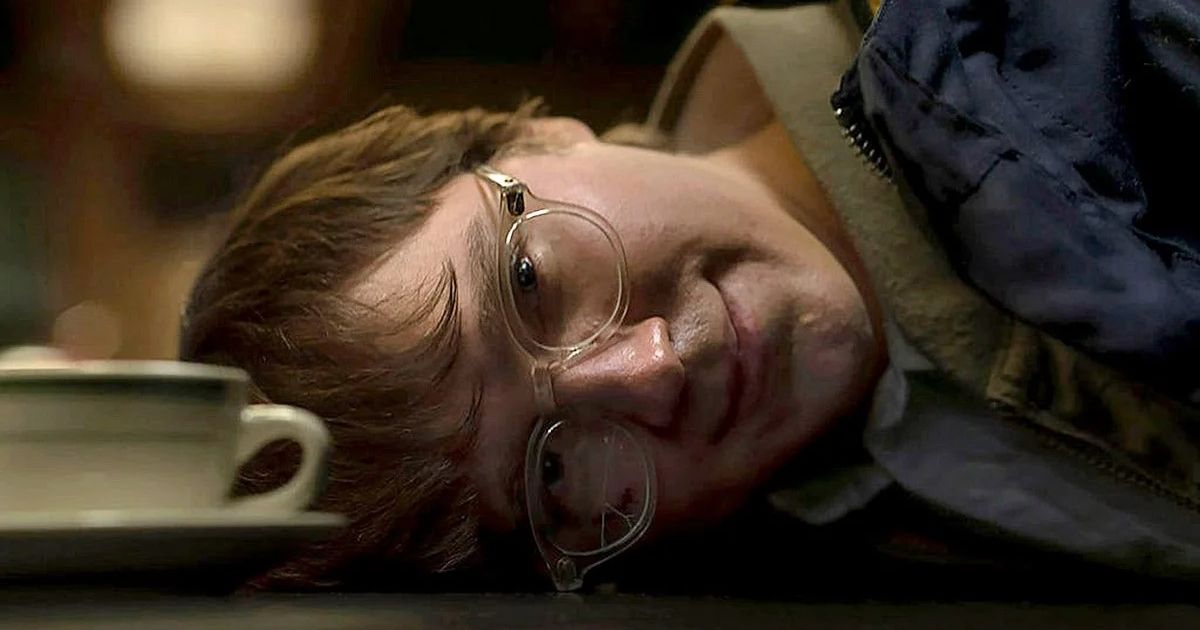 The Batman features an explosive conversation between Robert Pattinson's Dark Knight and Paul Dano's Riddler once the villain has been imprisoned in Arkham. It's one of those unforgettable moments in film where everything comes together, but the brilliantly written dialogue and the Oscar-worthy acting — Dano is operating on a Heath Ledger-esque level — led to one of the greatest Batman scenes in movie history.
The final showdown, which is an exquisite verbal exchange, between Batman and Riddler will also make it impossible to hear Ave Maria quite the same way ever again. Dano knew he was involved with something special right from the beginning. And the actor understood that his collaboration with Reeves would lead to an entirely new and unforgettable live-action version of the Riddler. Dano said in a recent interview with GQ:
"By Matt having such a specific point of view, and a new one, it gave me a lot of freedom, you know. Like this Riddler, like I'm not gonna worry about the other ones, or the comics. I tried to take all the archetypal energy I could from the comics, and I read a ton of them — and I'm writing a comic now about the Riddler — and I was shocked how much I loved putting out the film and engaging with that fan base."
Riddler leaves Gotham City a flooded wasteland after successfully pulling off his master plan. And once in Arkham, the Puzzling Prince meets the Clown Prince of Crime in actor Barry Keoghan's new on-screen version of the Joker. Unfortunately The Batman 2's production has been delayed until 2024 thanks to the ongoing WGA and SAG-AFTRA strikes, so fans will have to wait indefinitely to discover what happens next.